DTLA - Failure has come to Downtown Los Angeles. For once, that's a really good thing.
[Get DTLA stories in our daily email newsletter.]
The Museum of Failure is a recently unveiled "pop-up museum" inside the Arts District's A+D Museum. Originally launched in Helsingborg, Sweden, for a three-month run earlier this year, the show was a hit, and the team behind it launched a traveling version.
Collecting more than 100 items, the show covers a range of failures, from New Coke to the Titanic to the Shared Companion, a sex doll, made in China, that could be rented and returned; it was banned days after launching this year. Even the current president of the United States shows up.
The Museum of Failure runs through Feb. 4. General admission is $15.
The show is the creation of Swedish psychologist Dr. Samuel West. He came up with the idea while researching business development and innovation.
"I kept reading articles about successful entrepreneurs and innovations, successful this and successful that," West said. "I felt like I was force-fed success by the media. I got sick of it."
In response, he opted to explore and analyze failure, which led to the museum presentation. The exhibit drew international attention, and when the opportunity for a permanent home in Helsingborg emerged, the team behind the Museum of Failure decided to take a version on the road while the home space was built out.
Anthony Morey, the A+D Museum's assistant director, said that while the Museum of Failure may seem a departure from its standard focus on high achievements, the exhibition brings in many elements the Downtown attraction concentrates on: history, L.A.-centric products, art and design.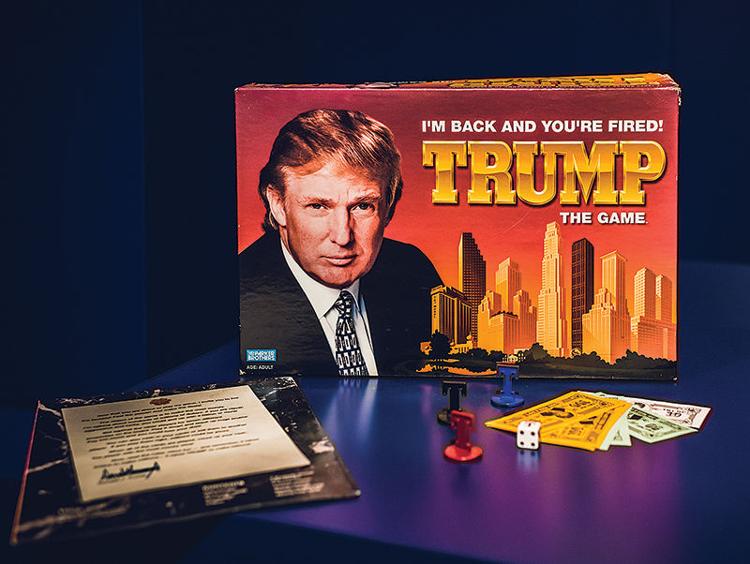 "It's fun to just remember these things — everyone can find 10-15 things they probably thought about purchasing when they came out," Morey said.
About 60% of the items are duplicates of what was in the original Swedish space, with the rest unique to Los Angeles. West said that he wanted to have more of an American focus in the local display.
West had an initial idea of what to include in the show: Blockbuster-branded DVD cases and Google Glass were on display when it launched this year. He acquired many of his early items on eBay and Craigslist, but soon after launching, he said, people started donating pieces. In certain instances, former employees of some of the companies featured provided the items.
Start With the Car
Walking in, visitors are met with a sleek, peach-colored automobile: It's the Ford Edsel. The vehicle went on sale in 1957 but was only in production for four years. Despite its then-modern design, the transmission controls on the steering wheel caused some chaos for drivers. The bigger problem was that dealers had already ordered mass numbers of Edsels. Coupled with an extremely unpopular vertical grill design, sales plummeted. Ford lost $350 million on the car.
The rest of the museum is loosely grouped into categories such as food, mode of transportation or media player. Each item is accompanied by text explaining what happened to the product and why. There are also pie charts rating the innovation, design, implementation and overall failure of a creation.
The show explores a broad array of failures, including items that died due to changing technology, such as Laser Discs. Other times the products were just plain bad. The Museum of Failure includes a copy of Atari's E.T.: The Extra-Terrestrial, widely considered the worst video game ever made because of poor controls and a rushed production schedule. The game was so bad that copies of it were among the many games Atari buried in a New Mexico landfill in 1983.
Morey said he is particularly fond of the 1982 Itera bicycle on display. Made out of plastic, Morey said it has a great design and is aesthetically clever. But the plastic frame broke easily and, worse, on hot days the bike would start to melt.
Other products suffered from poor timing. West pointed to Microsoft's Zune music player, which came with more features than the iPod in the mid-2000s, but was late on the market, well after the Apple device had become the industry standard.
There's even a section devoted to Donald Trump, in a glass case on a stand emblazoned with the presidential seal and a framed photo of the 45th president. It includes Trump Ice bottled water, a copy of Trump: The Game, a board game that was introduced and discontinued not once but twice, as well as a book from the defunct Trump University. There is even a bottle of the short-lived Trump vodka (marketed with the slogan "success distilled").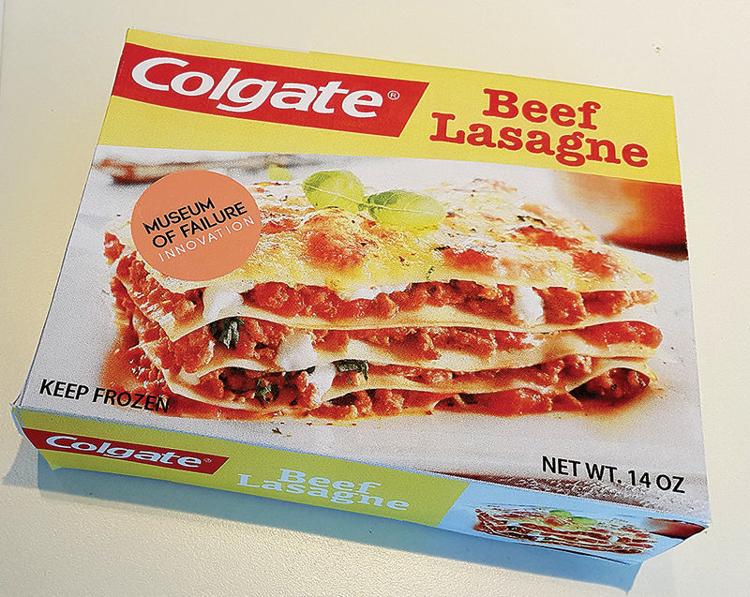 "A lot of this stuff surprised me," West said. "I didn't know about Trump Ice either."
The Museum of Failure is an evolving show. With a mix of glee and urgency, West said that he is on the hunt for a Juicero, a machine from a Silicon Valley start-up that squeezes packages of chopped fruit and greens to make juice. It failed after people learned they could hand-squeeze the packages, and didn't need a $400 device.
West said that the goal of the Museum of Failure isn't to mock ideas that don't succeed. Rather, he added, the message is that people need to assess the risk and likelihood of failure in order to create a better product.
"It's liberating to see these brand-name mega-corporations — who are perfect and never do anything wrong — and see them [expletive] up," he said. "You think, when I try new things it's okay for me to fail. You take this leap of innovation; you're probably going to fail. It's okay, it's inevitable. There's something beautiful about that."
Just look at the display on the professional football league the XFL, which tanked after just one season, and you'll understand exactly what he means.
The Museum of Failure runs through Feb. 4 at the A+D Museum, 900 E. Fourth St., (213) 346-9734 or aplusd.org.
© Los Angeles Downtown News 2017