DTLA - In a small, bedraggled room on the third floor of a dilapidated hotel on the southeast corner of Seventh Street and Santa Fe Avenue, two police officers stand bickering as they try to solve a murder. A few doors down, a woman paces while listening to the down-and-out musician next door. She slowly caresses a bag of flour she believes to be her child.
[Get DTLA stories in our daily email newsletter.]
These are just two of the scenes that will play out this weekend within the walls of the 106-year-old Rendon Hotel in the Arts District. They are part of Art at the Rendon, a site-specific project that turns the entire three-story building into a canvas for a collection of local artists.
The effort comes from husband-and-wife team Ralph Ziman and Maria Greenshield-Ziman, who purchased the shuttered hotel almost five years ago. The event taking place on Friday-Sunday, Nov. 9-11, is titled Stories, and follows a similar one-day activation of the building in June.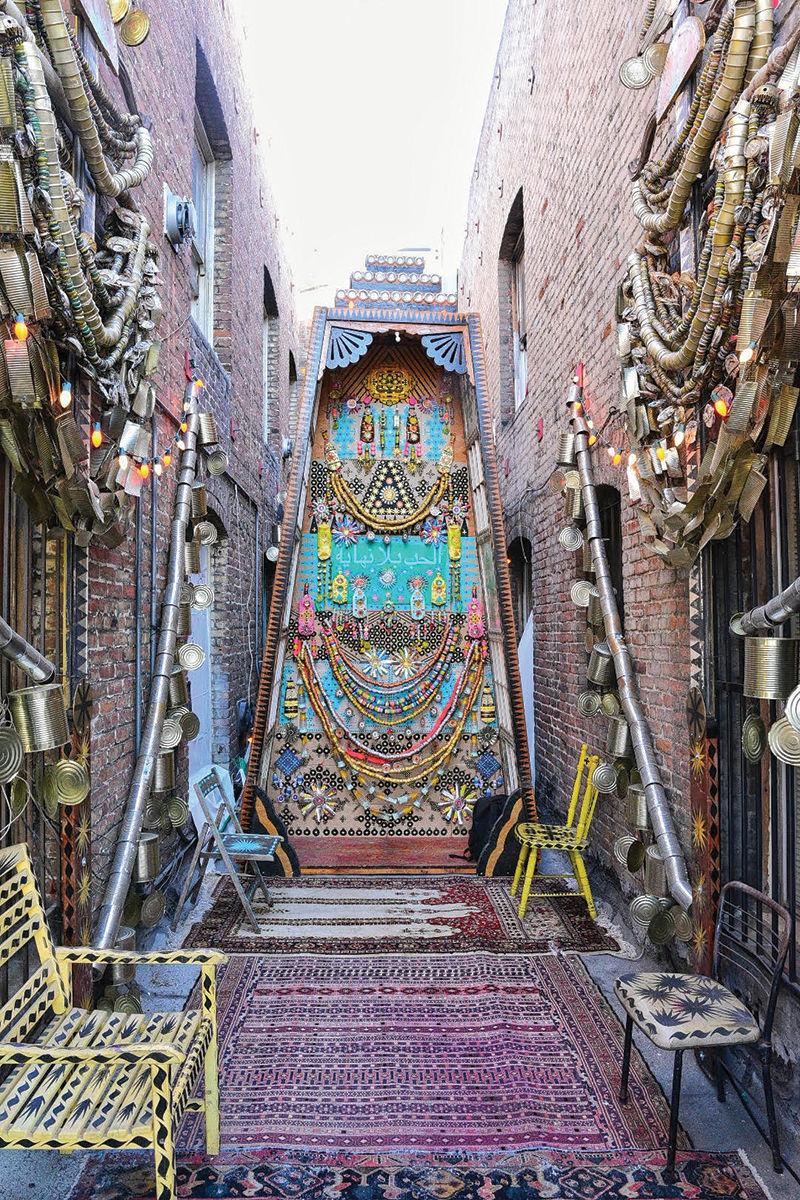 The duo are partnering with Cindy Schwarzstein, who runs the Arts District tour and art activation and experience company Cartwheel Art, to stage Art at the Rendon. The goal is to show off the vitality of the area's arts scene, as well as provide a space for local artists to meet and collaborate.
"We thought in the long run the best idea was to pull this together as a place for artists to come, to show their work and to have residency," Ziman said.
The June Art at the Rendon was dubbed Hidden Rooms and involved more than 60 local artists creating site-specific works including murals, paintings, sculptures and live performances. It drew over 3,000 people.
This week's iteration pivots away from visual art and focuses on musical and dramatic performance. 
Stories involves approximately 60 actors. Attendees move freely through the hotel, where most of the 40 rooms are filled with actors or musicians assuming the identities of residents and other figures inspired by the Rendon. Each room is uniquely decorated to reflect a fictionalized story of the person or people inside.
Visitors will encounter myriad tales. There are musicians and comedians. One room features a down on his luck boxer furiously practicing his craft. Another holds a Sid and Nancy-inspired couple.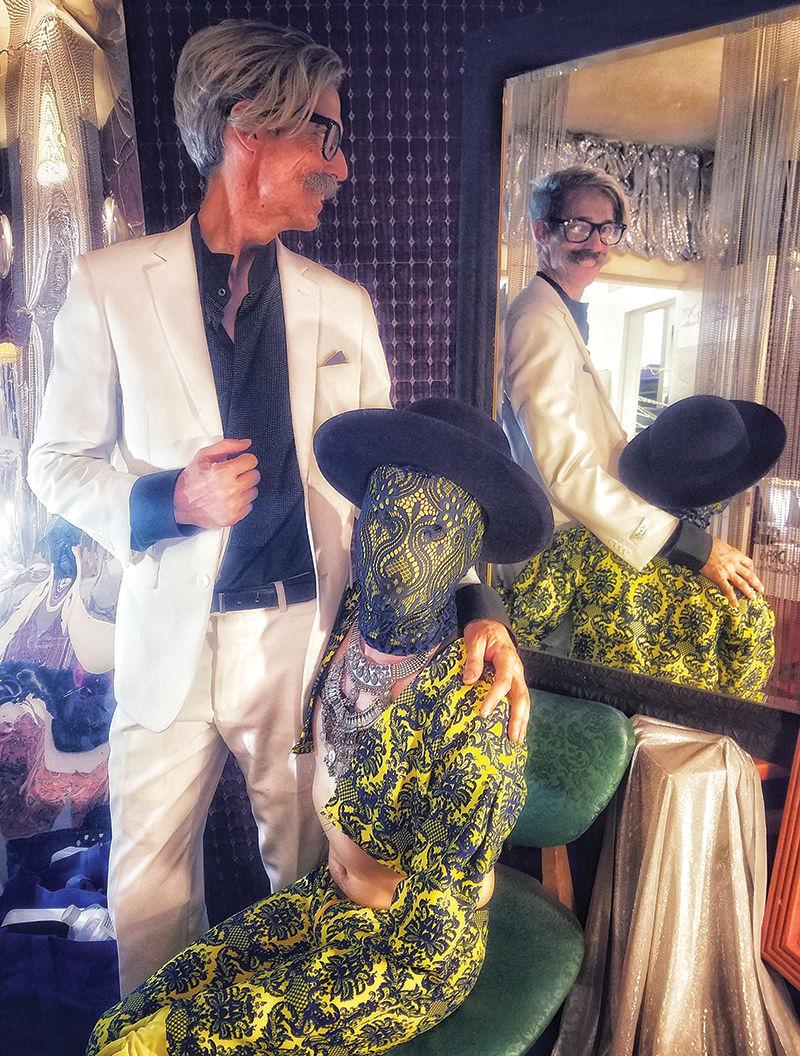 Greenshield-Ziman said each performer was given a generic role, which they developed by adding backstories and creating the room aesthetics.
"We would just kind of sit in the room with them and ask them how they felt about the room," Greenshield-Ziman said. "They would all come up with these fantastic ideas about what their character could be. So it was truly a collaborative effort."
Tickets for Art at the Rendon are $25 and proceeds benefit Inner City Arts, a Skid Row-based youth arts education organization, and Cornerstone Theater Company, a community theater troupe that in June left its longtime home in the Arts District. Some of the actors involved come from Cornerstone.
The Rendon, which is at 2055 E. Seventh St., opened in 1912 and has served many different roles. In its early years the hotel was a stop for day laborers and transients. It was sold in the 1960s. Later, the experimental art gallery Fifty Bucks opened there. In recent years it has served as a location for film crews.
The Stories performances run from 7-10 p.m. on Friday and Saturday and 6-9 p.m. on Sunday. Each evening begins with opera singer Rachel Staples Guettler, who will sing while gliding down the hotel's fire escape. Attendees will then wander into the building. There is no suggested route through the hotel.
The adjoining Licha Bar and Grill will operate as a Prohibition-era speakeasy for the event. Jazz band the Vignes Rooftop Revival will perform at the bar.
Outside, video projections developed by Ziman, filmmaker Nolan Silverstein and Stevie George, will be screened on the side of the building.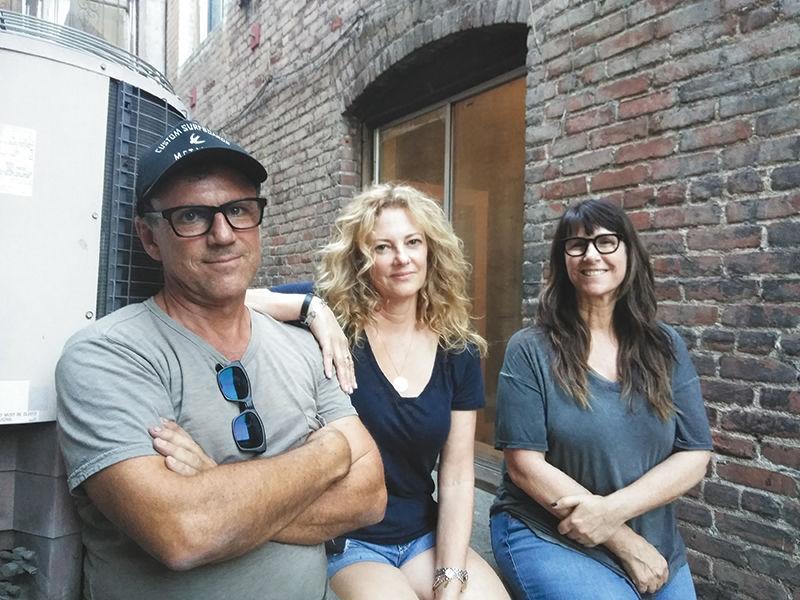 The Zimans acknowledged that it's a big undertaking, but one they feel is fitting for the neighborhood that struggles to hold on to its artistic past as a wealth of big-budget projects are rising.
"We're just really passionate. We want to do something really amazing," Ziman said. "We're putting everything we have into this. It's challenging on a lot of levels. The project is a lot more complicated than we imagined, but we're really excited."
The owners hope to keep the artistic element going on long term. They have launched a renovation of the building, which they anticipate will be complete within two years. The plan is to convert the hotel and have an artist-in-residency program within the building.
Art at the Rendon runs Friday-Sunday, Nov. 9-11, at 2055 E. Seventh St. or artattherendon.com.
© Los Angeles Downtown News 2018