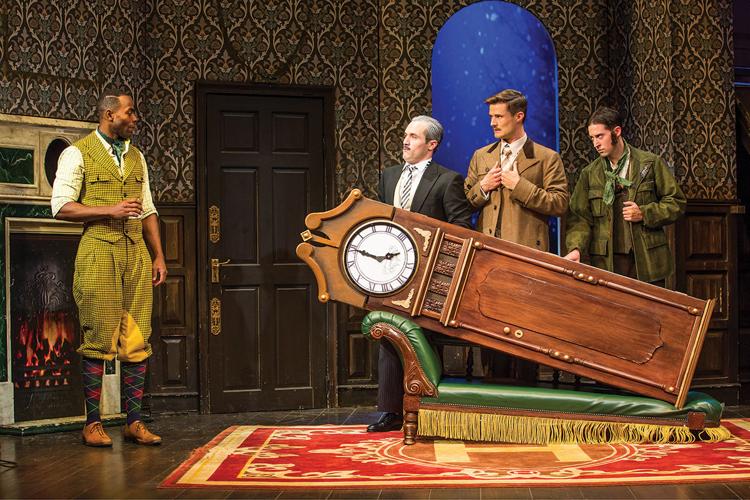 The Play That Goes Wrong
July 9-August 11 at the Ahmanson Theatre
Humor abounds in a goofball murder mystery that captured London's Olivier Award for Best New Comedy. The Mischief Theatre production penned by Henry Lewis, Jonathan Sinclair and Henry Shields has pratfalls aplenty, along with fire extinguisher pranks and all manner of whoops and hollers. The story is built around the opening night of the (fictional) show The Murder at Haversham Manor, and while that sounds straightforward, things are tricked up with a corpse that can't stay dead and players who seem to stumble over everything. Prepare to laugh. A lot.
At 135 N. Grand Ave. or centertheatregroup.com.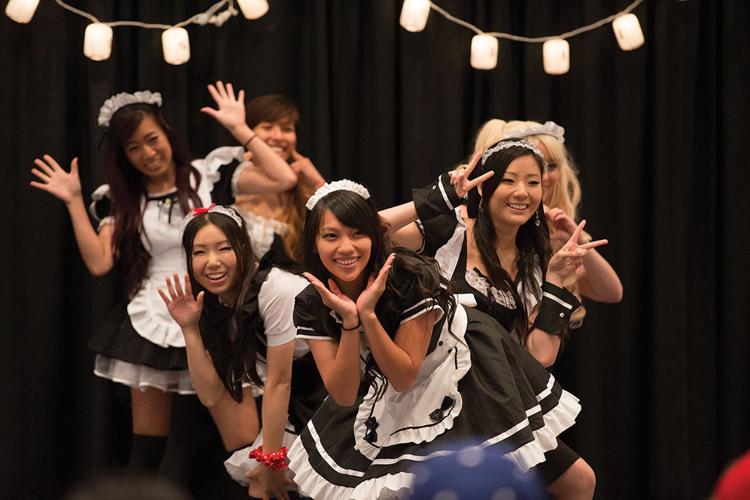 Anime Expo
July 4-7 at the Los Angeles Convention Center
There are only six more weeks to put the finishing touches on that perfect Luffy D. Monkey costume before Anime Expo returns. If you know what that sentence means, then you almost certainly are heading to the Convention Center for one of the country's largest annual gatherings of anime, comic book and video game fans in the world. The expo is flush with everything big in anime culture, including panels with voice actors, screenings of classics, and concerts featuring some of the best acts in Japanese music. Of course, the cosplayers come out big, with some spending months and thousands of dollars creating jaw-dropping outfits. For those over 21, there are after-hours parties with burlesque and cabaret acts.
At 1201 S. Figueroa St. or anime-expo.org.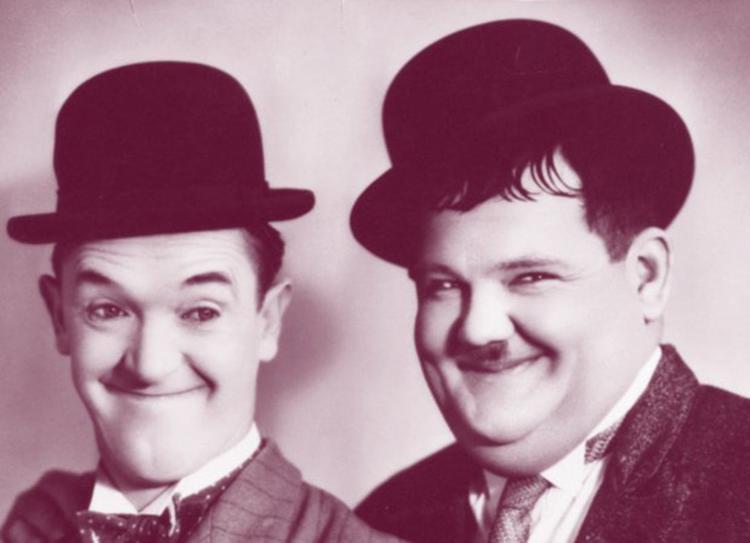 Last Remaining Seats
June 1-22 on Broadway
Once again, preservationist organization the Los Angeles Conservancy is showing classic films in some of Downtown Los Angeles' historic movie palaces. The season kicks off with the classic rom-com It Happened One Night at the Los Angeles Theatre, where you can see Clark Gable be snarky while munching on a carrot. (What, you think Bugs Bunny did that on his own?) Other highlights include Spartacus at the Theatre at Ace Hotel on June 16 and some Laurel and Hardy Films on June 22 at the Orpheum Theatre. And be sure not to miss Humphrey Bogart talking about the stuff dreams are made of in the proto-noir The Maltese Falcon on June 8. As always, there's a Spanish-language screening; this year it's Los tallos amargos on June 8 at the Million Dollar Theater.
On Broadway or laconservancy.org/last-remaining-seats.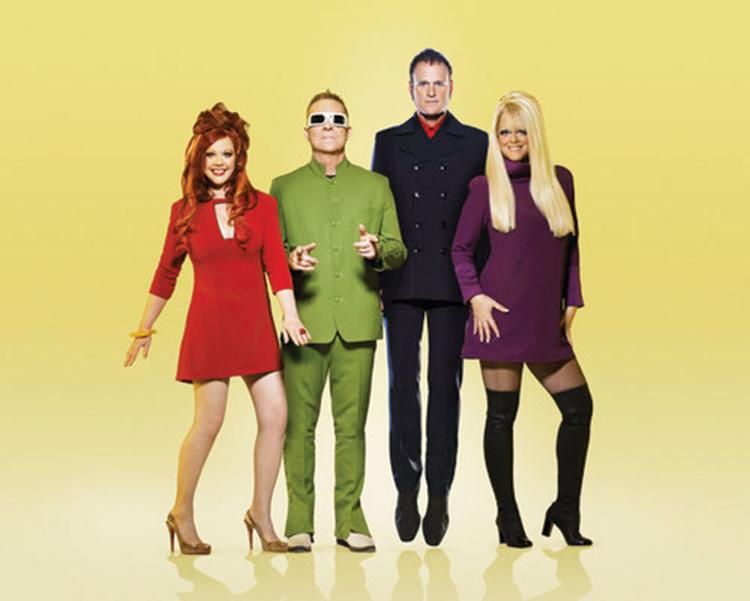 B-52s
August 4 at Microsoft Theater
In 1978, the colorful and flamboyant New Wave act B-52s burst onto the music scene with the oddball but infectious "Rock Lobster." Four decades later, the band is still going strong, and is celebrating with a 40th anniversary tour that makes a stop in South Park. It will certainly be heavy on the hits, with Fred Schneider, Kate Pierson and the rest of the crew belting out familiar hip-shaking numbers such as "Love Shack," "Roam," "Private Idaho," and possibly a few selections from the Flintstones movie soundtrack. Other summer highlights at the L.A. Live venue include songstress Jill Scott, who has an intimate evening of soul and R&B on Aug. 3.
At 777 Chick Hearn Court or microsofttheater.com.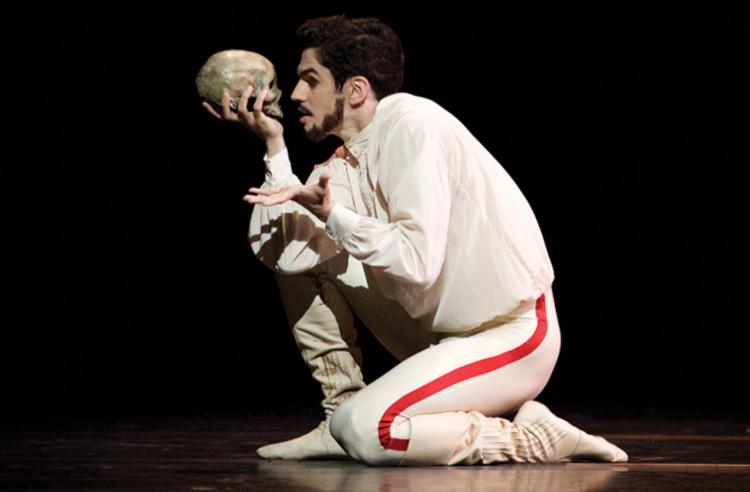 The Royal Ballet's 'Mayerling'
July 5-7 at the Dorothy Chandler Pavilion
The dance event of the summer unfolds when the prestigious London ballet company returns to the Music Center for the first time in more than 20 years. Kenneth MacMillan choreographs the dark ballet that is based on the true story of the 1889 deaths of Austro-Hungarian Prince Rudolf and his teenage mistress. The ornate production, originally mounted in 1978, is full of top-notch costumes and sets, including scenes in a Viennese palace. Just as impressive is the live orchestra that will tackle the score by Franz Liszt. The three performances, which are recommended for ages 12 and up, include one weekend matinee.
At 135 N. Grand. Ave. or musiccenter.org.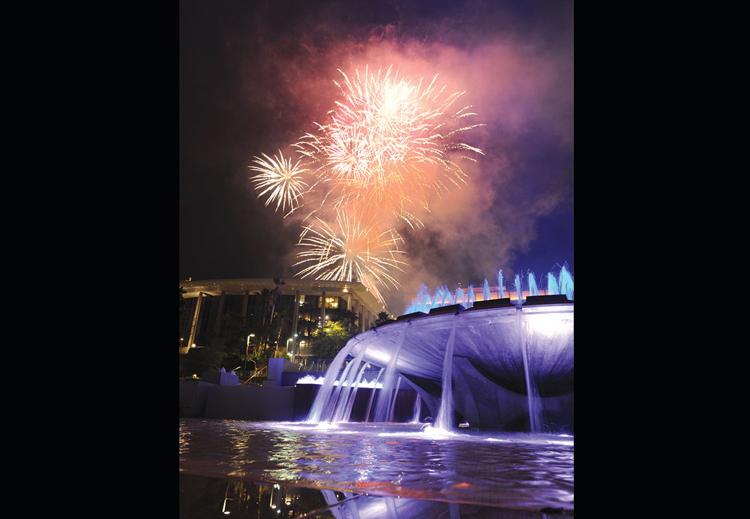 4th of July Block Party
July 4 at Grand Park
In just a few short years, Grand Park's annual Independence Day celebration has become one of Downtown Los Angeles' can't-miss events. The free festival, which runs from 3-9:30 p.m., takes over the entirety of 12-acre attraction. Tens of thousands of attendees will enjoy the entertainment on two stages, where there will be a collection of DJs and live bands. Also on the bill are dozens of food trucks and other vendors, loads of art displays, and a new addition for 2019 — a 75-foot tall Ferris wheel. Everything culminates in a 9 p.m. pyrotechnics display from the roof of the Dorothy Chandler Pavilion. Pro tip: Leave the car at home and take public transit or ride share. Or go on two wheels — there's bicycle valet parking!
At 200 N. Grand Ave. or july4.grandparkla.org.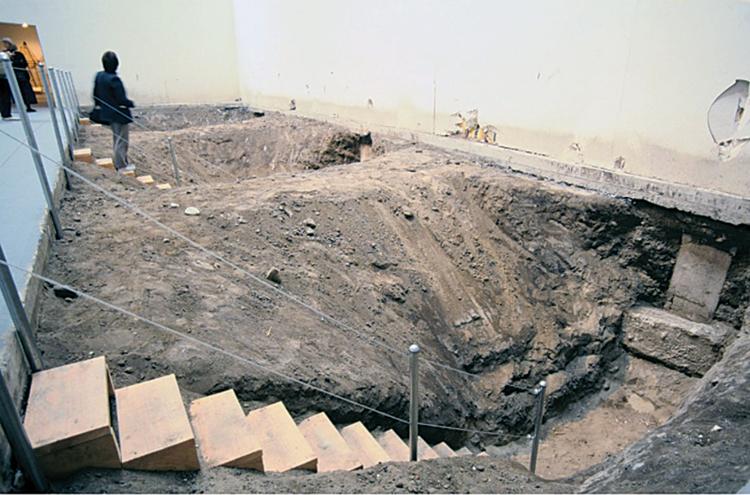 The Foundation of the Museum: MOCA's Collection
All summer at the Geffen Contemporary at MOCA
The Museum of Contemporary Art turned 40 this year, and the institution that bills itself as "The Artist's Museum" is marking the milestone with an exhibition that digs into the diverse and wide-ranging artists who have been part of MOCA over those four decades. The highlight of the show is a re-creation of Chris Burden's 1986 installation "Exposing the Foundation of the Museum," in which the late artist literally dug trenches in the floor, revealing the foundation of MOCA's Little Tokyo annex. Burden has plenty of fine company, as others with work on display include John Baldessari, Glenn Ligon, Raymond Pettibone, Laura Owens and Judy Fiskin. Prepare to spend hours checking out past favorites and a variety of works that have not been previously publicly displayed in L.A.
At 152 N. Central Ave. or moca.org.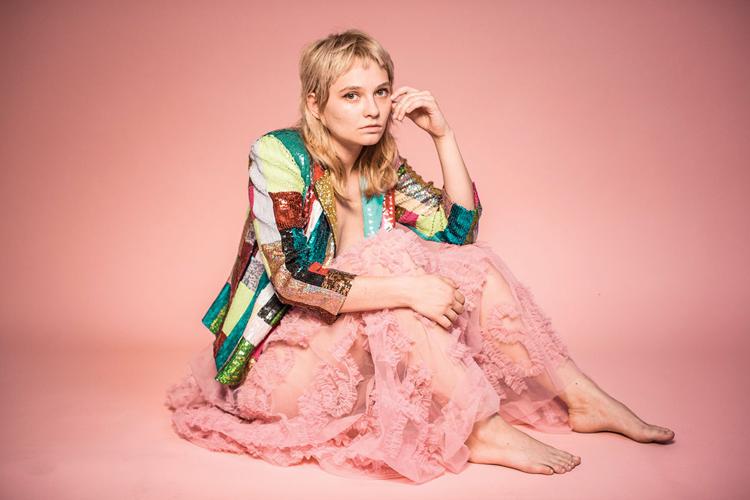 Cherry Glazerr
June 7 at FIGat7th
A Los Angeles original is kicking off the seventh iteration of the free Downtown concert series FIGFest. Cherry Glazerr (a play on KCRW's Chery Glaser) is taking the stage at the FIGat7th shopping center, helping to set the tone for the Friday evening showcase. Cherry Glazerr is fronted by Clementine Creevy, and she has consistently juggled the sound and shaken up the lineup, which now includes Tabor Allen and Devin O'Brien. The Financial District event will feature the band doing its lo-fi garage and more traditional hard rock sound. Other highlights in the series include soul rapper Oddisee and Good Company on June 14 and experimental electronica duo Buscabulla on June 21. Each Friday event also includes a DJ and an opening act.
At 735 S. Figueroa St. or figat7th.com/events.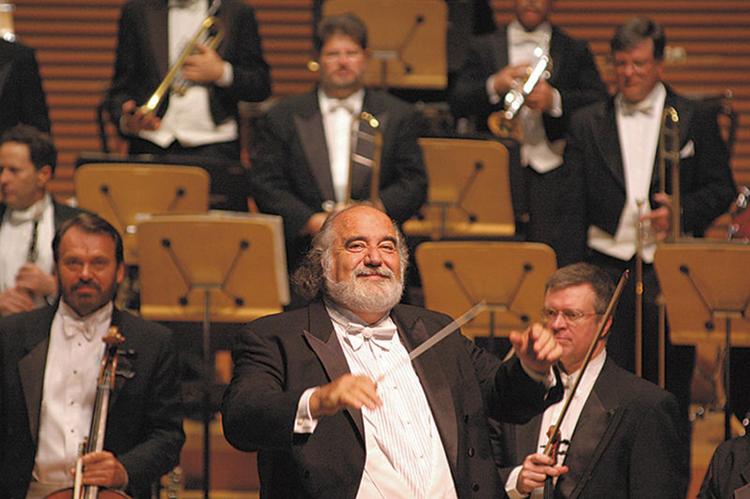 Cal Phil: Beethoven Meets The Beatles
June 30 at Walt Disney Concert Hall
Are Beethoven's Fifth and the Fab Four mutually exclusive? Not when the California Philharmonic is on stage. The Pasadena-based orchestra once again has a full summer slate of performances in Disney Hall, and kicks things off with the lineup of crowd-pleasing works by the likes of John, Paul and Ludwig. Cal Phil's founder and music director Dr. Victor Vener will conduct. After the last note fades there will be four more opportunities to catch the orchestra, including at the July 14 "Bastille Day" program, and the Aug. 11 performance "'Carmen' Goes to the Movies," with excerpts from Georges Bizet's opera and film music from Ennio Morricone. Shows begin at 2 p.m., but arrive for the 1 p.m. pre-concert talks.
At 111 S. Grand Ave. or calphil.com.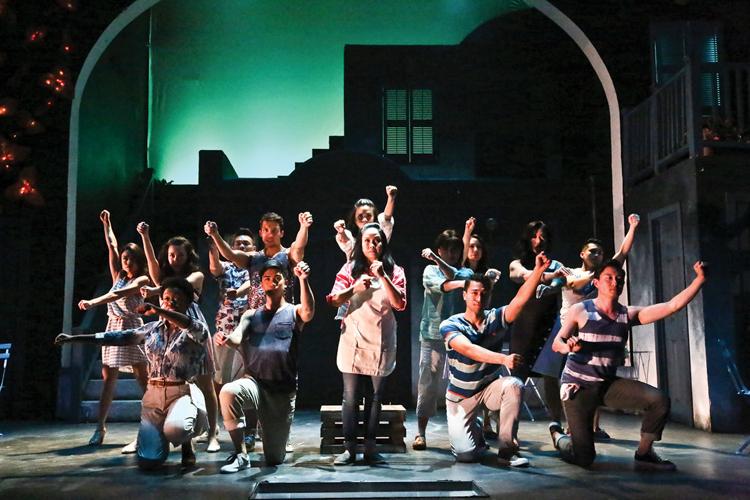 Mamma Mia!
Through June 9 at East West Players
For more than 50 years, Little Tokyo's East West Players has been putting its own particular Asian-American spin on stage classics. Now, the ABBA-fueled jukebox musical Mamma Mia! gets the EWP treatment, with a heavily Filipino-American cast, and though the look may be different than past productions, it's still at heart a story about family. Mamma Mia! follows a young woman, Sophie, who is trying to determine which of three men is her father before her wedding day on a Greek island. With nearly two dozens songs penned by original ABBA members Benny Andersson and Björn Ulvaeus, the Downtown version of the musical even brings the cast into the crowd, allowing everyone to channel their inner Dancing Queen.
At 120 Judge John Aiso St. or eastwestplayers.com.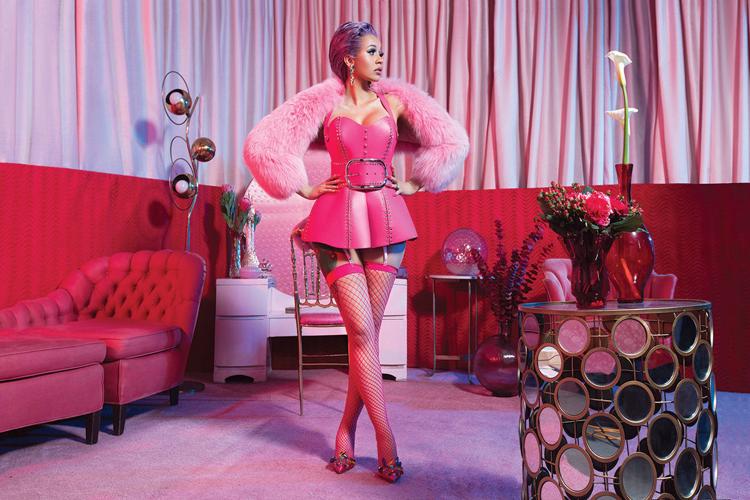 BET Experience
June 20-22 at Staples Center/Convention Center
The BET Experience has become one of Downtown's biggest summer happenings. Now filling Staples Center, L.A. Live and the Convention Center, the celebration of black culture brings together top-shelf artists as well as movers and shakers in the fashion and media industries. The 2019 lineup features performances from some of the biggest names in hip-hop, including Meek Mill, Cardi B (shown here), Migos, Lil Yachty, YG and Mary J. Blige. Then there is the return of the Fan Fest, a fan-friendly portion of the weekend complete with a celebrity 3-on-3 basketball game, discussions with industry leaders, and the sneaker head fantasy world Kicksperience. Admission to the fan fest is free.
In South Park or bet.com/bet-experience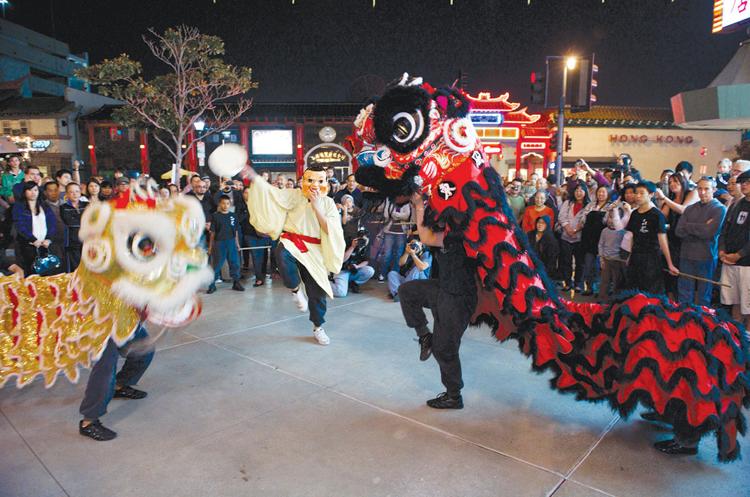 Chinatown Summer Nights
Multiple Dates in Chinatown
On June 30, July 28 and Aug. 25, the public squares in Chinatown will morph into entertainment and mingling zones. Each evening brings a stage with DJs — including several from KCRW — to Central Plaza, and there will also be culinary demonstrations, as well as arts and crafts for sale. Other nearby plazas and open spaces will host live rock bands, and each night there will be more than a half-dozen food trucks, roaming magicians and a beer garden. All of this complements the community's already-stellar lineup of traditional restaurants. The fun runs from 5:30-midnight. Pro tip: Take the Metro Gold Line to the Chinatown station. It's much easier than looking (and paying) for parking.
In Chinatown or chinatownsummernights.com.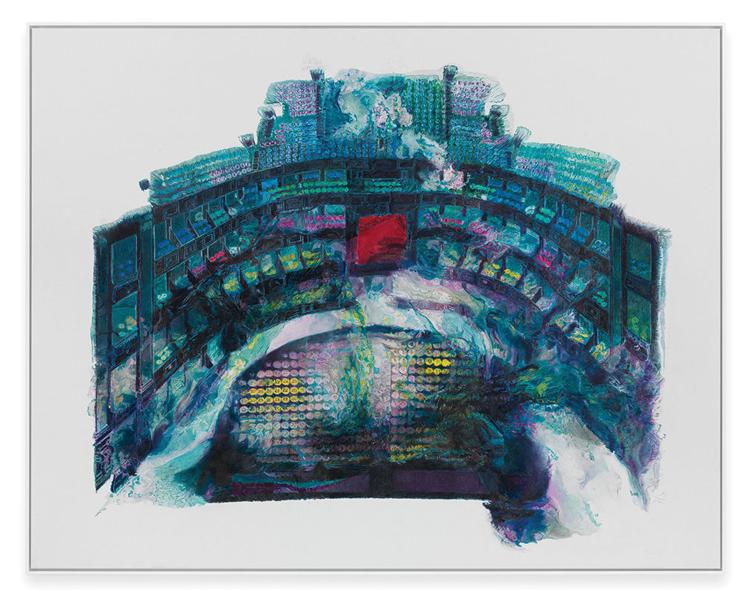 Guillermo Kuitca
Through Aug. 11 at Hauser & Wirth Los Angeles
The Arts District's Hauser & Wirth gallery recently launched an exhibition dedicated to the work of Argentinian artist Guillermo Kuitca. The collection of paintings mix Kuitca's fascination with reimagining objects such as chairs and beds with lush color schemes, though his frequent work on the themes of isolation and disassociation results in some haunting images. The highlight of the exhibit may be "Missing Pages," a massive 18-part wall display. Also on view at the gallery this summer is a selection of works from sculptor David Hammons. The site-specific installations and sculptures mix media and staging, ranging from cloth loosely hung on a rack to a large red-faced head.
At 903 E. Third St. or hauserwirth.com.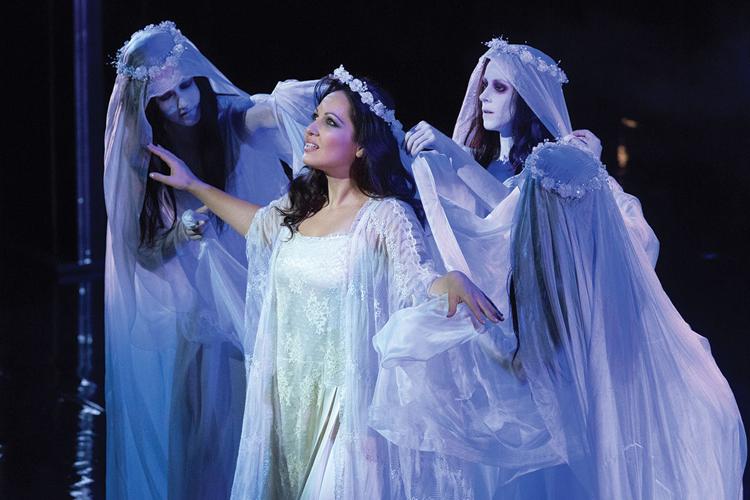 La Traviata
June 1-22 at the Dorothy Chandler Pavilion
A warhorse returns to the stage as L.A. Opera trots out its eye candy production of La Traviata. Though Verdi penned the show in 1853, director and designer Marta Domingo shifts the setting to the Art Deco 1920s, where Violetta (sung by Adela Zaharia) lives a party-hard life, and the crew even rolls a shiny vintage car out onto the stage. Then Violetta meets a nice man, they fall in love, but, since it's opera, absolutely nothing is easy. The inimitable James Conlon is in the pit for the run that has six performances, including two weekend matinees.
At 135 N. Grand Ave. or laopera.org.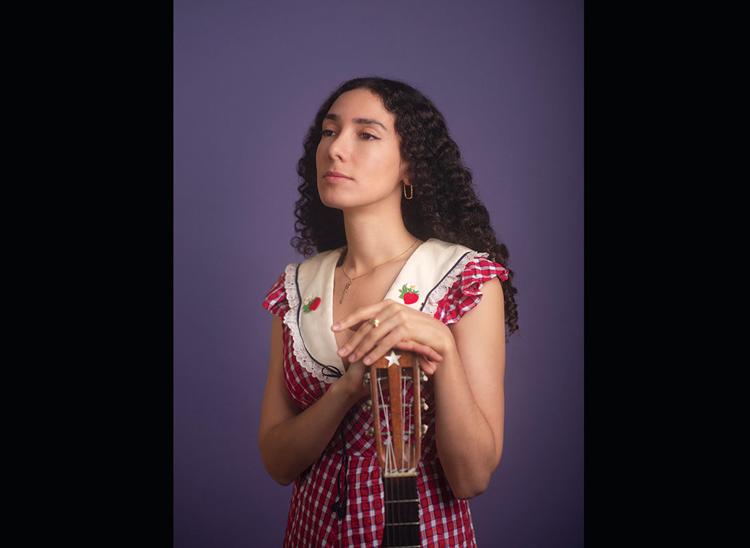 Bedouine
June 13 at the Moroccan Lounge
Since arriving on the scene a few years ago, Azniv Korkejian, better known as Bedouine, has carved out a niche with haunting lyrics and atmospheric musi. Frequently heard on KCRW, the L.A.-based singer brings her 1960s folk-meets-French New Wave sounds to the Arts District's Moroccan Lounge. She'll play tracks off her 2017 self-titled debut and new compositions, including songs such as "One of These Days" and "Solitary Daughter." When the sun sets on a Los Angeles summer night, her music sets the perfect mood. Also coming to the Moroccan this summer are Maverick Sabre (June 14) and local act Sleeptalk (July 6).
At 901 E. First St. or themoroccan.com.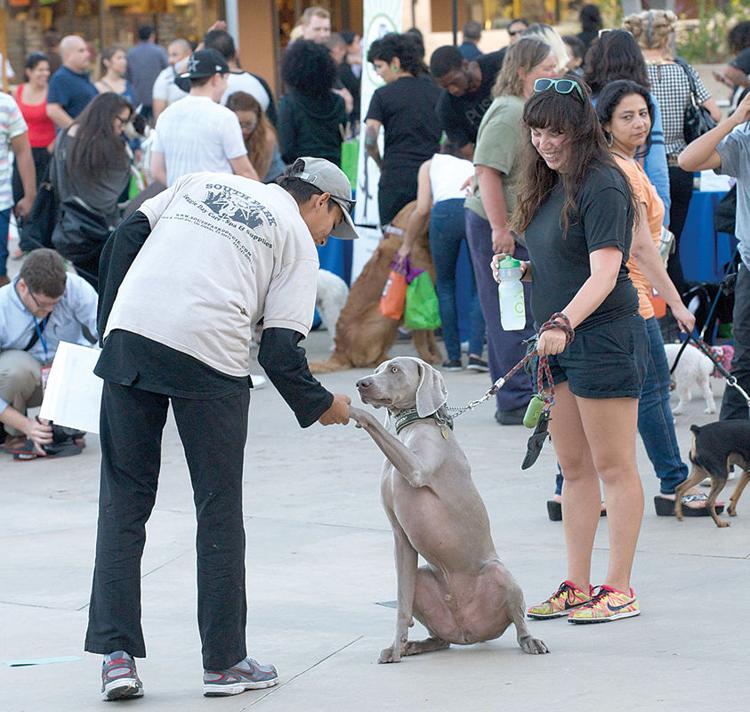 Dog Day
July 10 at FIGat7th
Downtown's four-legged residents and their human companions will be out in force at one of the Central City's most joyous annual happenings. For more than a decade Dog Day took place at the Cathedral of Our Lady of the Angels, but this year it's moving to the al fresco Financial District shopping center as organizer the Downtown Center Business Improvement District partners with mall owner Brookfield. The event is community-oriented and low-key, with few speakers and instead more than 1,000 furry creatures walking and sniffing each other. There are food and drinks for sale, a number of pet supply booths, and if you get lucky, you might even go home with a special new friend — that's because there are puppy adoptions.
At 735 S. Figueroa St. or downtownla.com.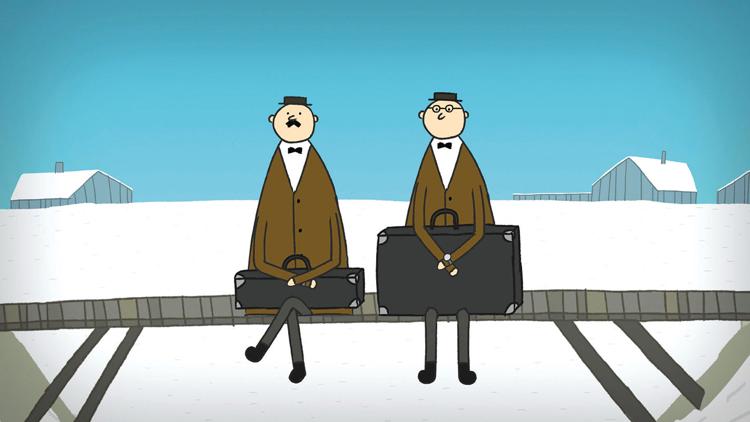 REDCAT International Children's Film Festival
June 9-23 at REDCAT
For three weekends every year, the avant-garde space in the back of Disney Hall becomes a family-friendly zone with movies you won't otherwise see. The RICFF offers three different programs a day, each lasting about an hour and featuring a mix of short live-action and animated films from around the globe (shown here is Russia's "The Theory of Sunset"). Check the website for age recommendations for the individual programs, and then enjoy eye-popping happy, sad, whimsical, thoughtful and funny films from the U.S., Mexico, Germany, Hungary, Argentina, Sweden, Poland, Spain and other countries.
At 631 W. Second St. or redcat.org.
At First Light: The Dawning of Asian Pacific America
Opening May 25 at JANM
In the 1970s, a collection of Asian Pacific American activists fought against the use of the term "Oriental," denouncing it as derogatory. In the process, they helped forge a new collective identity for people of Asian Pacific Islander descent. The Japanese American National Museum examines that transition in a new exhibit at the Little Tokyo institution. The show utilizes photographs and more than 100 videos pulled from the archives of Visual Communications, the first Asian Pacific American media organization in the country. Attendees can glimpse 30 short videos of events such as the first Asian American anti-Vietnam War march, and there is also a cube sculpture displaying never-before-seen photos of life in World War II internment camps. The show runs through Oct. 20.
At 100 N. Central Ave or janm.org.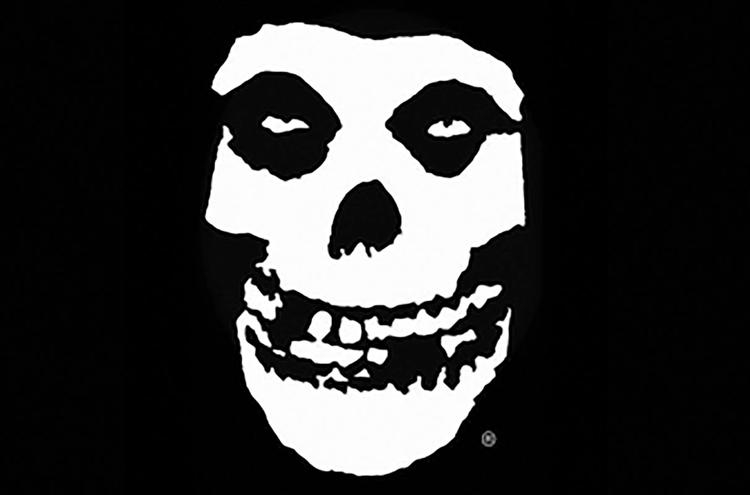 The Misfits
June 29 at the Banc of California Stadium
The seminal horror punk band is back. The one and only Misfits are staging a reunion show at the 22,000-seat Exposition Park stadium, a venue completely unlike anything they ever played in their early years. Original members Glenn Danzig and Jerry Only will thrill the black-clad masses with loud and fast songs including "Die, Die My Darling," "Teenager From Mars," "Halloween," "Horror Business" and more. Is this a money grab by some aging punks? Possibly, but a lot of people won't care given The Misfits' deserved legacy. Even better, the opening acts are Aussie punks The Distillers, plus the Anti-Nowhere League, Rise Against and The Cro-Mags. Be careful of the pit — it's gonna get violent.
At 3939 S. Figueroa St. or bancofcaliforniastadium.com/events.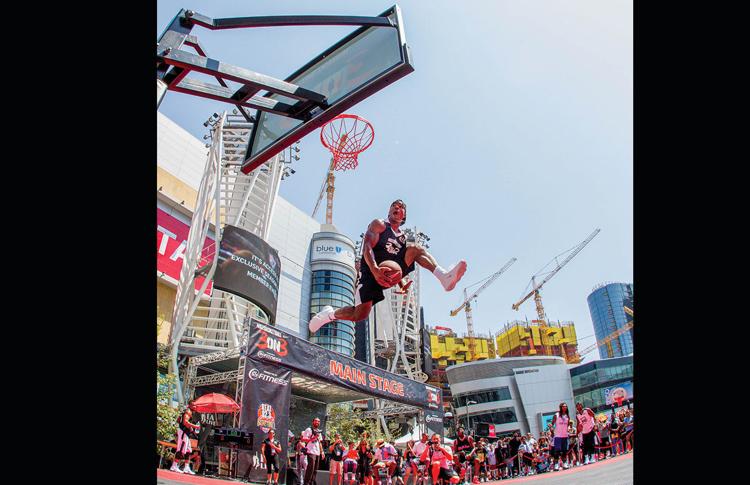 Nike 3 on 3
August 3-4 at L.A. Live
Think you and two of your friends have what it takes to dominate the basketball court? Then prove it when the annual Nike Basketball 3-on-3 Tournament returns to Downtown Los Angeles. Over the course of the weekend, thousands of street ballers, split by skill levels, will compete on more than 100 half-courts set up throughout the outdoor complex. The 11th iteration of the tournament is expected to draw more than 5,000 players who will ball out in front of a cumulative 25,000 spectators. The event also serves as a qualifier for the International Basketball Federation (FIBA) 3x3 Tournament. Admission is free, and traditionally there are highlight events such as a dunk contest and a celebrity game.
At 800 W. Olympic Blvd. or nike3on3.com.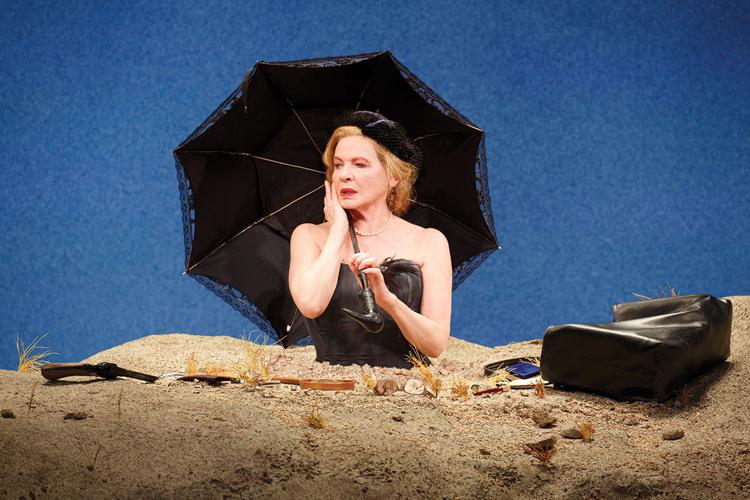 Happy Days
Through June 30 at the Mark Taper Forum
Center Theatre Group aims high with a production of Samuel Beckett's 1961 tragic comedy Happy Days. In this version from Yale Repertory Theatre, the always-brilliant Dianne Wiest plays Winnie, who appears onstage half-buried in a messy mound of dirt, with a parasol and few other props. James Bundy, who directed a 2017 Broadway run that the New York Times described as "heartbreaking," takes the reins again. It's an unusual show with a healthy dose of Beckett absurdism, and though the Earth seems ready to swallow up
Winnie, the Oscar-winning Wiest somehow manages to deliver a constant sunny optimism.
At 135 N. Grand Ave. or centertheatregroup.com.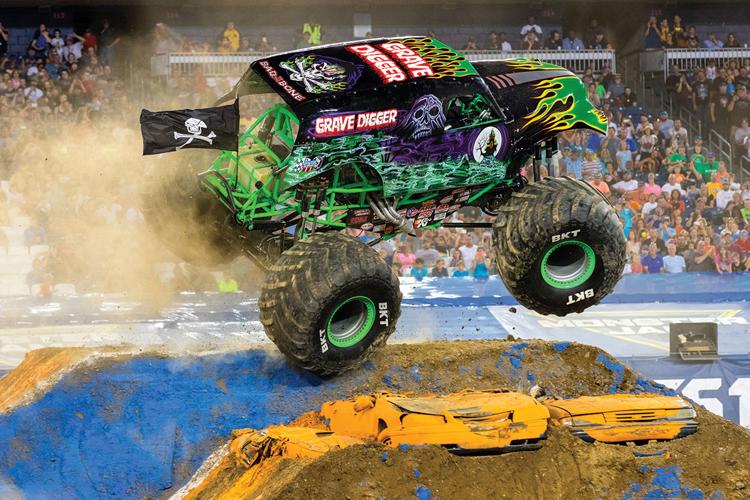 Monster Jam Triple Threat
July 12-14 at Staples Center
The first thing to know about Monster Jam: It will get loud — as in, you need earplugs or headphones loud. The second thing to know: It's big, noisy, goofy fun, with a batch of wildly decorated monster trucks doing jaw-dropping tricks, and occasionally tumbling over. Giant 12,000-pound vehicles will do donuts, fly through the air, balance on their front end and, of course, roll right over other vehicles, displaying crushtastic power. Prepare to see Megalodon, a truck that resembles a shark, the horned El Toro Loco, and of course, the legendary Grave Digger. But seriously, bring earplugs.
At 1111 S. Figueroa St. or monsterjam.com or staplescenter.com.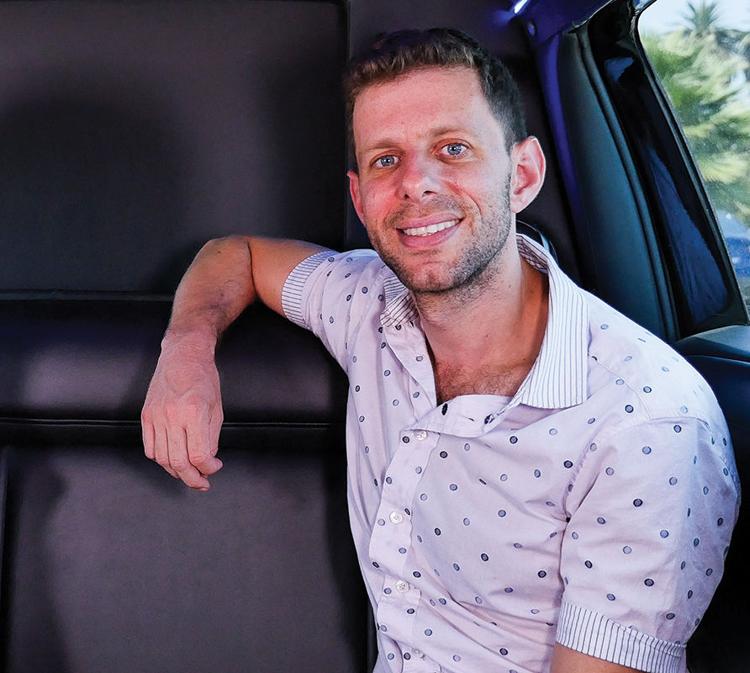 Atlas
June 11-14 at Walt Disney Concert Hall
MacArthur grant recipient Yuval Sharon is among the most exciting directors/composers working today — locally he may be best known for the car opera Hopscotch — and he'll add to his legacy with three performances of Meredith Monk's three-act Atlas. The story follows a young girl's trip to the four corners of the world and beyond, though whenever Sharon is involved, plot is simply one component of a greater whole, and here all eyes will be on how the L.A. Phil's "Artist-Collaborator" (Sharon's formal title) presents the work. Details are slim, but expect a meld of visual art, movement and innovative use of the concert hall's space. The L.A. Phil's New Music Group performs under the baton of conductor Paolo Bortolameolli.
At 111 S. Grand Ave. or laphil.com.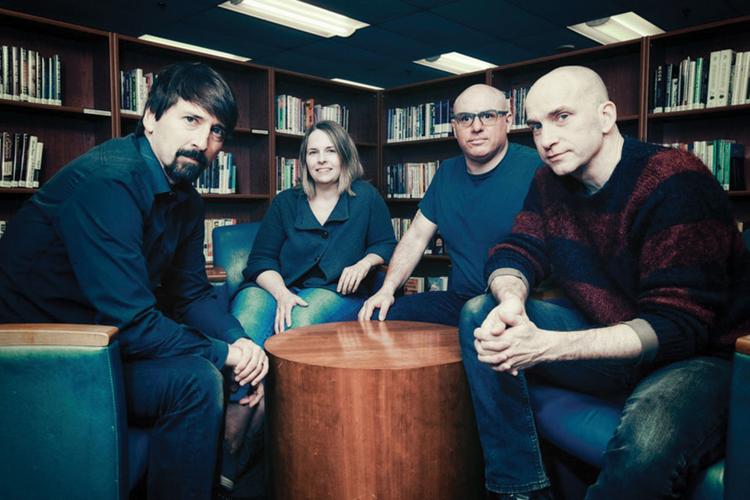 Jawbox
July 13-14 at The Regent
For a decade, the Washington D.C.-based alt-rock band Jawbox dashed questions on whether or when the group would return to the stage for a final run. Well, ask and you shall receive. In January, the members announced "An Impartial Overview," their first tour in nearly 20 years. Bringing back the group's quintessential lineup of Kim Colleta, Jay Robbins, Bill Barbot and Zach Barocas, Jawbox is playing 12 venues, including two nights at The Regent. The set is expected to pull from the entirety of the group's discography, with an emphasis on recordings from For Your Own Special Sweetheart. Keep an ear out for the single "Savory," a song where the video included a group of kids petting a taxidermy dog.  
At 448 S. Main St. or spacelandpresents.com.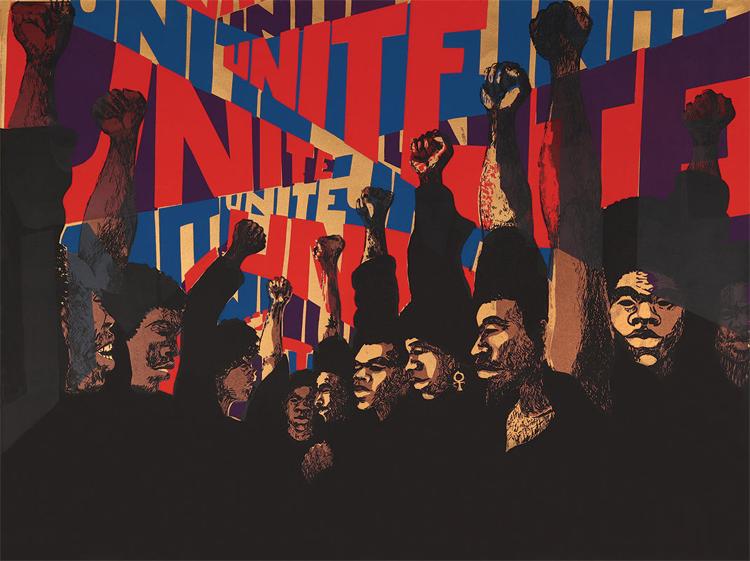 Soul of a Nation: Art in the Age of Black Power
All Summer at The Broad
While activists such as Malcolm X, Angela Davis and Martin Luther King, Jr. were on the front lines fighting for equality, it's sometimes easy to forget that a collection of African-American painters, sculptors and photographers were also addressing the Civil Rights movement. The Broad shines a light on the contributions of those individuals in the exhibit Soul of a Nation: Art in the Age of Black Power, 1963-1983. Located on the first floor of the Grand Avenue museum, the exhibit features the works of noted African-American artists working during the heart of the Civil Rights movement including Noah Purifoy, Betye Saar, Charles White, Barbara Jones-Hogu (her "Unite (First State)" is shown here) and more. Note: Soul of a Nation is a special, ticketed exhibit.
At 221 S. Grand Ave or thebroad.org.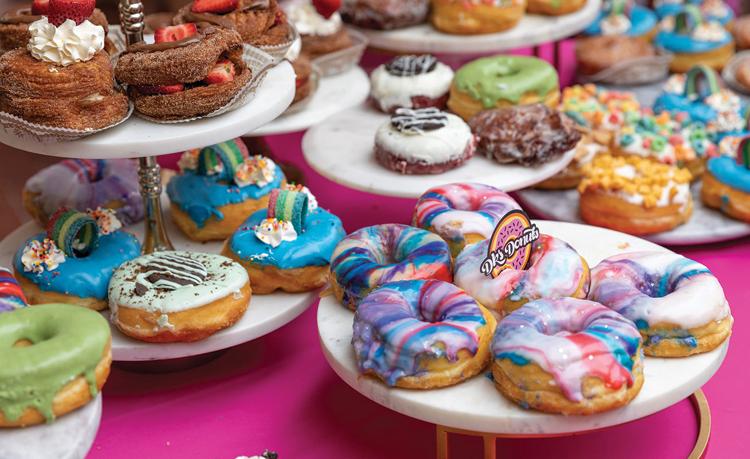 Donut Festival
June 8 at Union Station
In the words of one Homer Simpson, "Mmm, donuts." Everyone's favorite fried sweets are being celebrated and consumed at Union Station this summer with the second annual Donut Fest. There will be baking demonstrations, arts and crafts and, naturally, a donut eating contest. For the non-competitive but still hungry, there will be 12 local donut vendors selling their creations. The list of participants includes Downtown shop Astro Doughnuts and Fried Chicken as well as Voodoo Donuts. Tickets are $5, and free for kids 12 and under (who will likely be excited to enjoy one, two or even six donuts).
At 800 N. Alameda St. or unionstationla.com/happenings.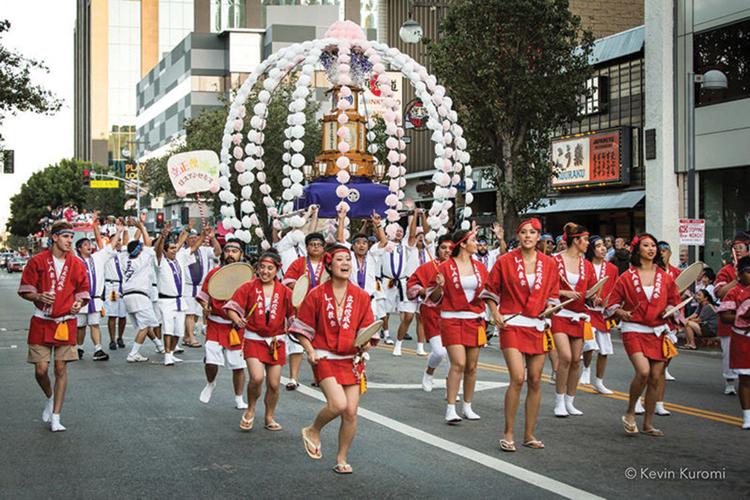 Nisei Week
Aug. 10-18 in Little Tokyo
Little Tokyo comes alive during Nisei Week. Started in 1934 in honor of Nisei (second-generation Americans of Japanese descent), today it welcomes everyone to the community, no matter one's ethnicity. Nisei Week is full of traditional elements; visitors can take part in calligraphy lessons and Japanese tea ceremonies. The highlight is the Grand Parade, with colorful floats and elaborate, dance-filled processions making their way down First Street. There are also new additions, including a night market with food and crafts, dog-centric activities and Japanese pop shows. And, for the adventurous, there's the annual gyoza-eating competition where you can watch competitors stuff their face with unseemly amounts of dumplings.
At Little Tokyo or niseiweek.org.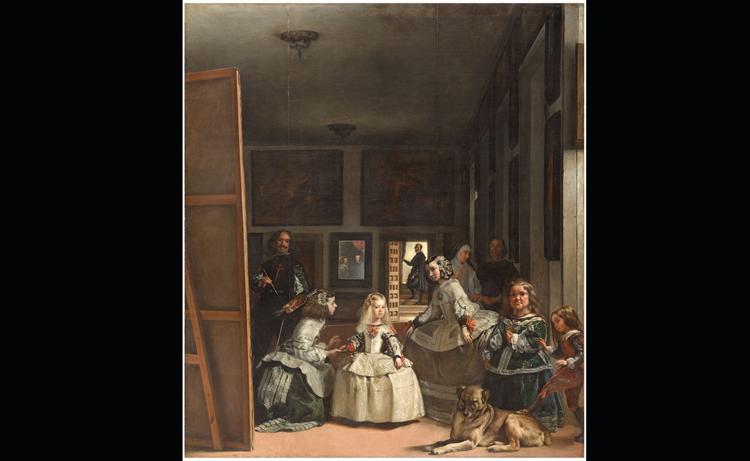 Der Zwerg/Numi Opera
May 30-June 2 at the Theatre at Ace Hotel
The mission of the Santa Monica-based Numi Opera is to stage and showcase some of the world's lesser-known operas. Thus, its latest work is Der Zwerg (The Dwarf), from the rarely discussed early 20th century German composer Alexander Von Zemlinsky. The piece draws from Oscar Wilde's short story "The Birthday of the Infanta," about a diminutive man who visits the woman of his affections on her birthday, only to be judged for his appearance. Zemlinsky's work was suppressed soon after it was created when the Jewish composer fled the Nazi regime in Germany, and the opera itself deals with discrimination and rejection. There are two performances at the gorgeous Broadway theater, on May 30 and June 2.
At 929 S. Broadway or theatre.acehotel.com.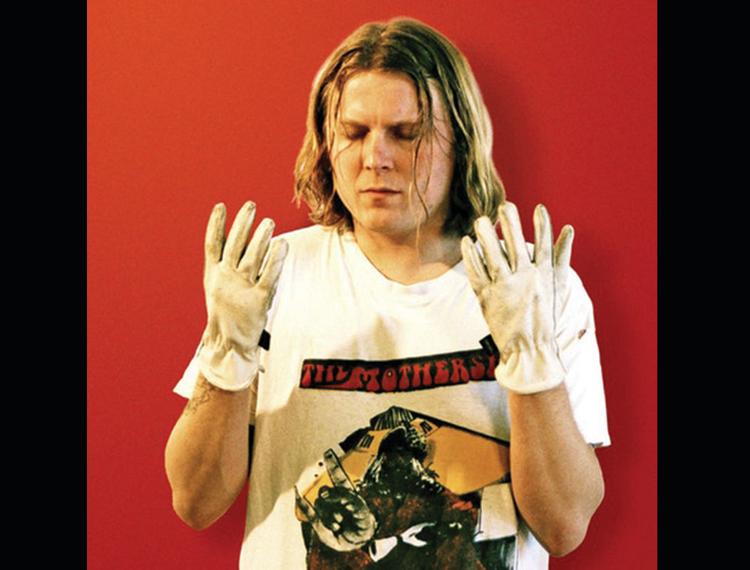 Ty Segall Residency
Starting July 26 at the Teragram Ballroom
Segall is something of a Los Angeles institution, but this summer the alt rocker takes things to a new level, as on July 26 and then on every Friday for nine more weeks, he'll be staking out a spot at the Teragram Ballroom in City West. Segall will be backed by the Freedom Band, playing songs from his most recent album, Fudge Sandwich. Expect everything from '90s grunge and garage rock to glam rock-style songs at some point during the residency. As usual, the Teragram lineup is packed this summer, with other highlights including the Maya Rudolph-fronted Prince cover act Princess (June 8) and the wonderfully named indie rockers We Were Promised Jetpacks on July 21.
At 1234 W. Seventh St. or teragramballroom.com.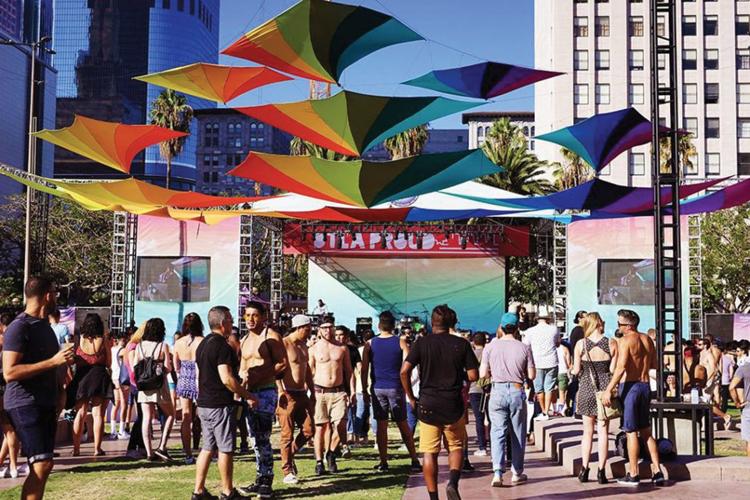 DTLA Proud
Aug. 23-25 at Pershing Square
The L.A. Pride festival in West Hollywood remains the biggest regional celebration of the LGBTQ community, but the annual Downtown Los Angeles event is quickly gaining in stature and reputation. DTLA Proud, which marks the community and the struggles it has overcome, returns for its fourth year to the park in the heart of the Financial District. The three-day event takes over Pershing Square, mixing activism with DJs, games, music, drag shows and art. The Summertramp water festival will also be back, with slides and other activities. As always, there will be exhibitions and installations looking at Downtown's role in LGBTQ history, as well as booths from locals nonprofits and organizations.
At 532 S. Olive St. or dtlaproud.org.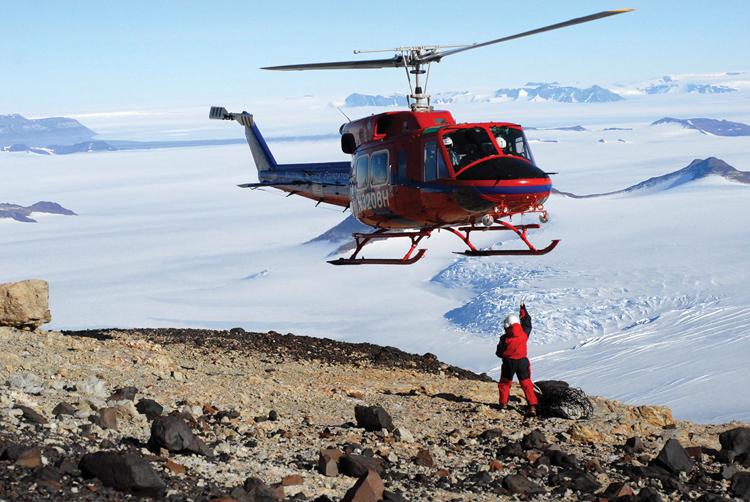 Antarctic Dinosaurs
All Summer at the Natural History Museum
Antarctica is a frozen, desolate expanse, but it wasn't always that way. Millions of years ago it was teeming with life in a humid environment. Antarctic Dinosaurs, which runs through December at the NHM, explores that history with an immersive, interactive set-up that allows visitors to touch rocks from the continent, see fossils from ancient creatures, and ogle re-creations of those dinosaurs and their lush habitats. There are even guides to how modern paleontology is conducted in Antarctica. Additionally, the show explores early expeditions to the continent, including the deadly Terra Nova excursion.
At 900 Exposition Blvd. or nhm.org.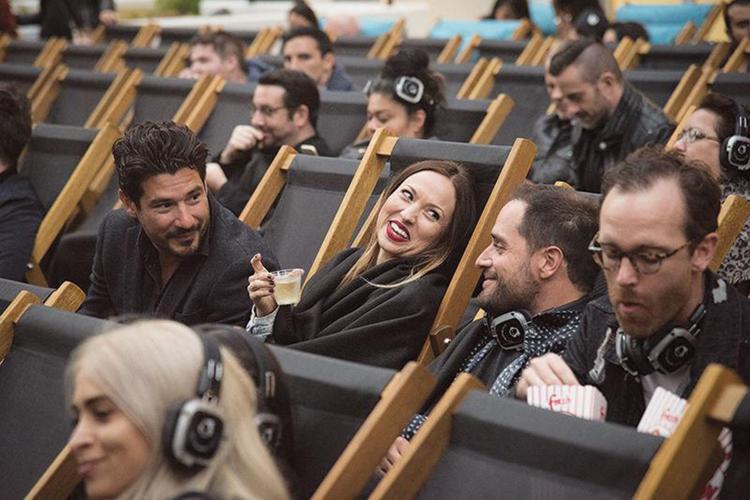 Rooftop Cinema Club
All Summer at Level Furnished Living
Movies in a megaplex are nice, but what about seeing recent releases or venerated favorites outside on a nice night? Rooftop Cinema Club shows movies four or five nights a week on the deck at Level Furnished Living. Lawn chairs are set up and attendees get headphones that pipe the sound directly to your ears. Some of the many highlights this summer include superhero adventure film Aquaman (May 29), Ava DuVernay's Selma (June 2) and the crime classic The Godfather (June 16). There are also regular "sing along" screenings of films such as Bohemian Rhapsody and A Star Is Born. Even better? Each screening has rotating food options, plus a full bar.
At 888 S. Olive St. or rooftopcinemaclub.com.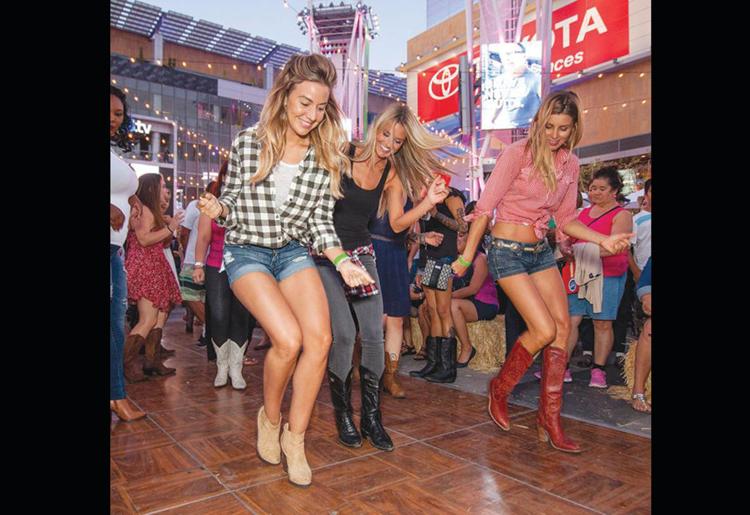 Round Up
May 31 at L.A. Live
The center of South Park goes all urban cowboy on a night when there are no games at Staples Center or concerts at the L.A. Live theaters. Round Up, one in a string of occasional themed evenings at the complex, offers live music, line dancing, cornhole set-ups, a rodeo roper and even a mechanical bull. Admission is free and the atmosphere is full-on family friendly, with country-themed games including a milk can toss, as well as hula hoop practitioners and various costumed characters. There will also be an outdoor beer garden, and the surrounding restaurants will have a $5 food and drink menu. Yeehaw!
At 800 W. Olympic Blvd. or lalive.com.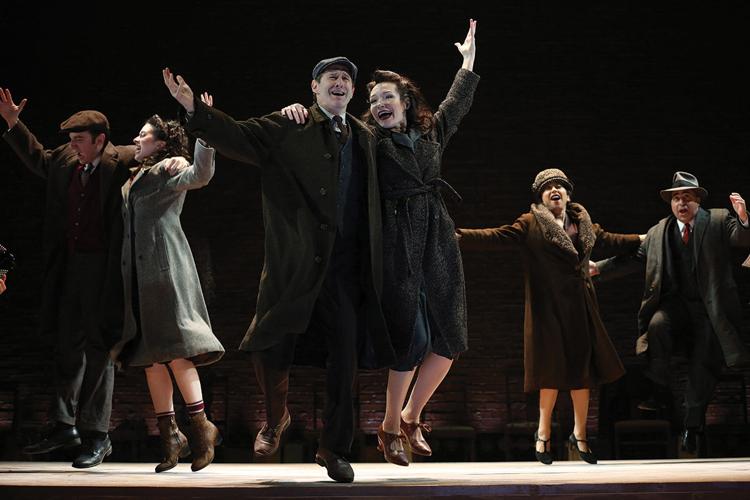 Indecent
June 5-July 7 at the Ahmanson Theatre
Discussions of censorship are a thing right now. So it's fitting that Center Theatre Group is mounting playwright Paula Vogel's Indecent, which was nominated for a 2017 Tony for Best Play. Helmed by original Broadway director Rebecca Taichman — who won the 2017 Tony for Best Director — it recounts the story of God of Vengeance, a 1923 play by Sholem Asch that caused a scandal in New York when members of the cast were arrested and charged with obscenity (the plot involves a lesbian relationship). Indecent is a fiery production that celebrates the power of art, though in the process, it just might make some people ponder the present.
At 135 N. Grand Ave. or centertheatregroup.com.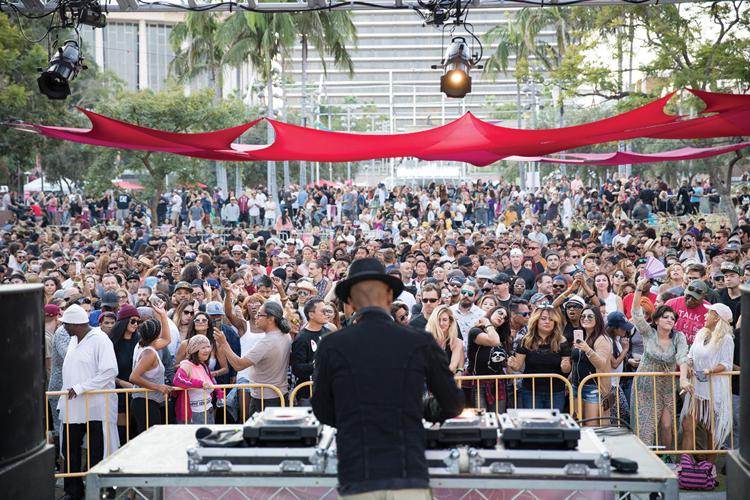 Dance DTLA
June 21-August 30 at Grand Park
If you've ever wanted to bust a move in a no-pressure and fun environment, then Grand Park has just the thing for you. Dance DTLA, the Music Center's free weekly dance party, is returning for year 15 this summer. Events take place every Friday night starting June 21, and include live DJs, a collection of food trucks and opportunities to learn from dance experts across a variety of disciplines. There is a different kind of music each night, and though the full lineup has not yet been revealed, past seasons have included evenings built around samba, salsa, Bollywood, disco and more. Dance DTLA mainly takes place at Grand Park, but some activities are planned for Walt Disney Concert Hall and the soon-to-reopen Music Center Plaza.
At 200 N. Grand Ave or granddparkla.org.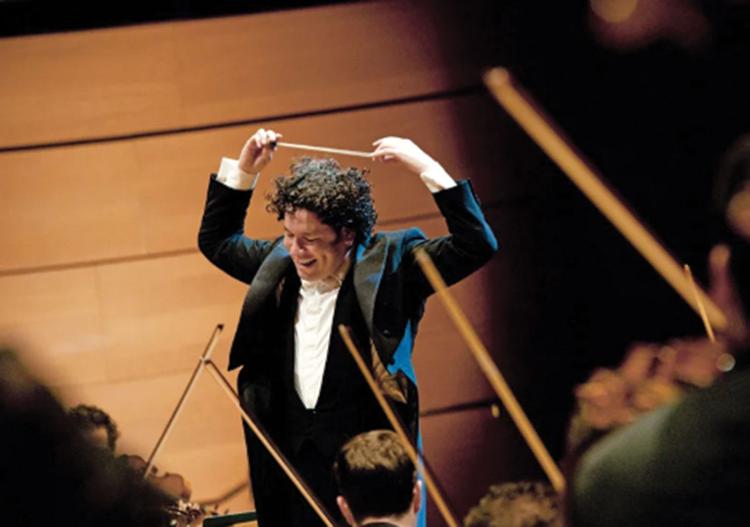 Dudamel Conducts Mahler's Eighth
May 30-June 2 at Walt Disney Concert Hall
Before the L.A. Phil decamps from Downtown for a summer at the Hollywood Bowl, Music Director Gustavo Dudamel will lead the troops through Gustav Mahler's monumental "Symphony No. 8." Dudamel knows his Mahler — in 2012 he performed all nine of the Austrian composer's completed symphonies, and he goes back to the well for the production sometimes called the "Symphony of a Thousand." Dudamel won't reach that number but he could get close, as in addition to the Phil orchestra the performance features eight singers, the L.A. Master Chorale, the Pacific Chorale, the Los Angeles Children's Chorus and the National Children's Chorus. And oh yeah — the pipe organ known as "Hurricane Mama" is part of the show.
At 111 S. Grand Ave. or laphil.com.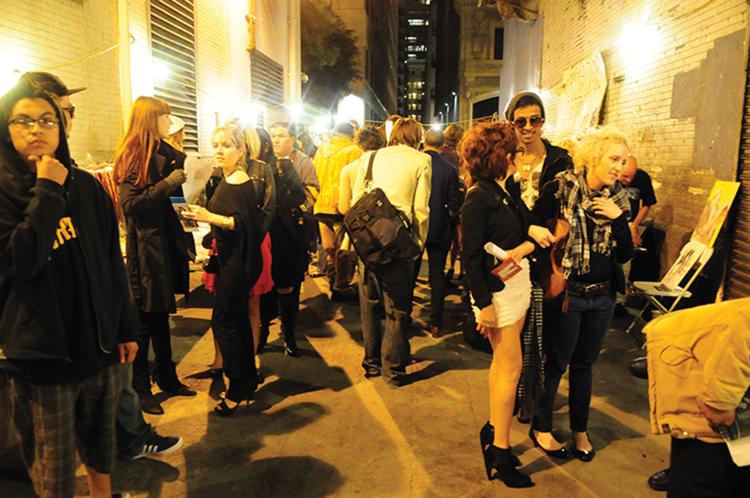 Downtown Art Walk
Multiple Dates in the Historic Core
There's no better time than the second Thursday of each month to wander through Downtown checking out the latest work from local artists. This summer's Downtown Art Walks take place on June 13, July 11 and Aug. 8, and on those evenings multiple galleries — mostly in the Historic Core — will fling open their doors. Now a well-oiled machine in its 15th year, Art Walk always rotates in new artists, so no experience is the same. It's not just about the gallery shows, either; visitors can enjoy food trucks, plus street artists and vendors. Pro tip: Check out the Art Walk Lounge on Spring Street.
Throughout Downtown or downtownartwalk.org.
Ernie Barnes: A Retrospective
Through Sept. 8 at the California African American Museum
After playing for five years in the National Football League, Barnes forged a second career as an artist, creating work that was widely admired, yet at the same time, largely overlooked. Now he is getting his due in Exposition Park with Ernie Barnes: A Retrospective. Known for a unique style that utilized elongated forms, Barnes' best-known piece, the 1976 painting "The Sugar Shack," was piped into the homes of millions when it was seen weekly on the hit television show "Good Times." It also served as the cover art for Marvin Gaye's album I Want You. Ernie Barnes features dozens of works from the man who was also an official artist of the 1984 Los Angeles Olympics.
At 600 State Drive or caamuseum.org.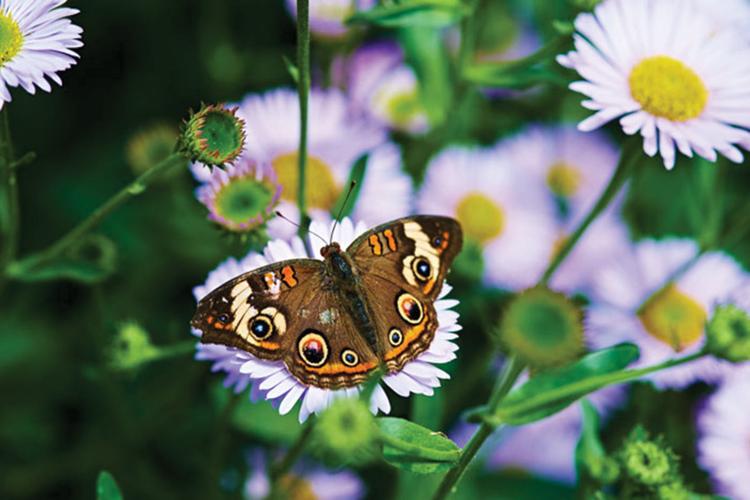 Butterfly Pavilion
Through Sept. 2 at the Natural History Museum
Spring in Los Angeles means warm weather, outdoor events and, at the Natural History Museum in Exposition Park, a special pavilion that is home to hundreds of delicate winged creatures. The Butterfly Pavilion, on the south side of the NHM, features more than two dozen species of papillionoidea (the superfamily for the insects). They flit about the light and airy space, seemingly unconcerned by all those loud humans (including the little ones) wandering through their home. The museum staff is on hand to help identify the different types of butterflies — from the Buckeye to the Mourning Cloak to the Malachite — and explain how each one adapts to the changing seasons.
At 900 Exposition Blvd. or nhm.org.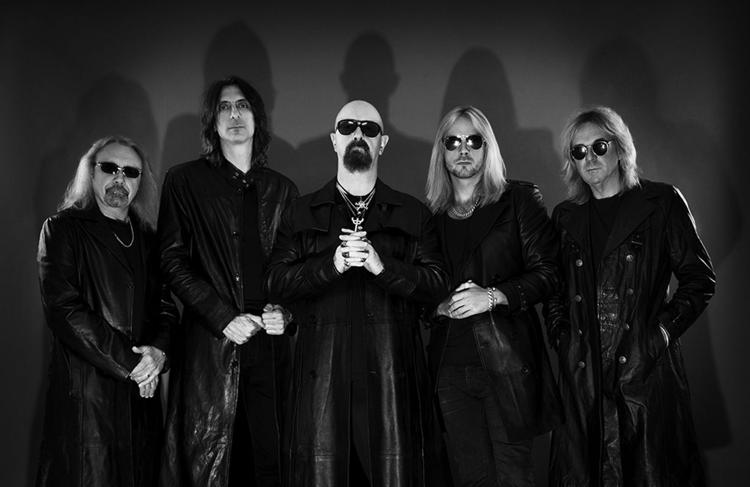 ©Los Angeles Downtown News 2019