In 1968, amid the twilight of the Civil Rights Movement, a number of disparate student groups in San Francisco began rallying together. They had swallowed enough of what they viewed as a Eurocentric curriculum helmed largely by white academics.
It was time to force change in higher education.
Black, Chinese, Filipino and other student organizations, from U.C. Berkeley and San Francisco State University in particular, began calling for the formation of ethnic studies programs and an increase in minority professors and students.
A few early sit-ins and protests gave momentum to the activists, who began calling themselves the Third World Liberation Front. Consequent strikes at Berkeley and SFSU stretched on for months, ultimately becoming the longest protest in the history of United States academic institutions.
[Get DTLA stories in our daily email newsletter.]
The eyes of the nation fell on these students, and their actions planted the seed for a push to define and empower Asian identity in the U.S. This is explored in a new exhibit at the Chinese American Museum, Roots: Asian American Movements in Los Angeles 1968-80s.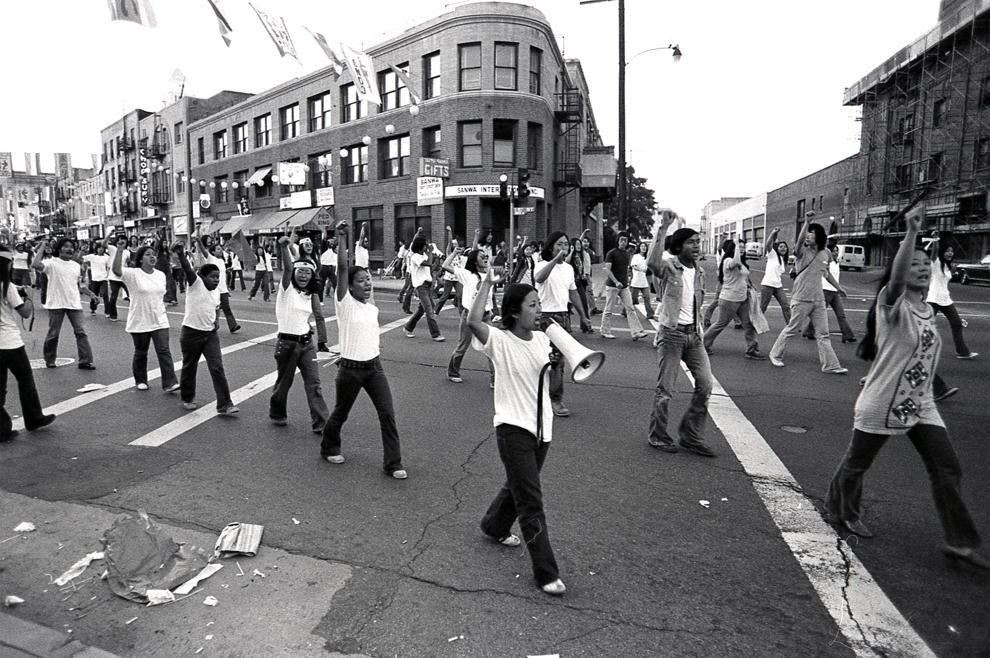 "Those Third World strikes were the trigger that kicked off the campaign to create ethnic studies, which never existed. And from that came these young people that advocated for representation and change for Asian groups," said Steve Wong, head curator at CAM. "It wasn't one movement, but intersecting ones within various communities."
Roots debuted last month at the museum near El Pueblo de Los Angeles Historical Monument. It continues through June 11. Admission is free.
The exhibit stems from a New York City-focused show by curator Ryan Wong (no relation to Steve) called Serve the People, which Steve Wong saw in New York during its 2013-14 run. Over the past six months the two worked together, with Steve Wong collecting and sorting through items belonging to former activists in Los Angeles. Ryan Wong oversaw the exhibit's vision and chose the pieces for display, creating a narrative arc for Roots.
Anti-war and anti-imperialist sentiment against U.S. action in Vietnam and other Southeast Asian nations was an impetus for the activism, but so were the needs of local communities. One section of the exhibit focuses on artwork and communications, including activist music. There are snippets from the Asian American films of production company Visual Communications, while another segment dives into communist radicalism within Asian American groups.
In a sense, Roots is a guide to how the Asian American movement became something greater than the sum of its parts.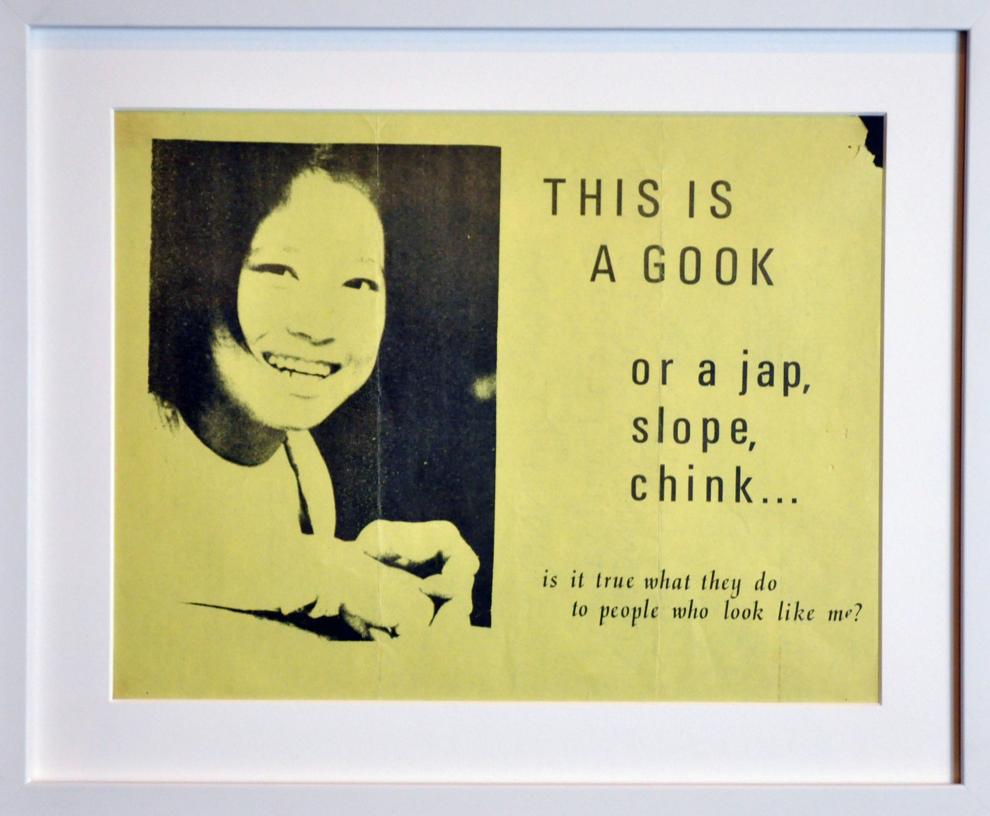 Creating the Umbrella Term
Los Angeles communities such as Koreatown, Little Tokyo and Chinatown had their own efforts, with organizers seeking to improve the conditions for residents. Yvonne Wong Nishio, today known as a pioneer for ESL education, created the first daycare center in Chinatown after recognizing that immigrant families often had two working parents, Steve Wong noted.
Collaboration extended beyond the lines of ethnicity. One section of Roots highlights Abgayani Village, a subsidized housing complex for retired Filipino farmworkers in the tiny town of Delano that was built with the help of Japanese American high school students. 
"You see the formation of Pan-Asian consciousness here. But I also found out that it was a way to keep Japanese American kids off the streets," Steve Wong said. "Around this time in Little Tokyo there were 30 drug overdoses in a short period. The movement was a way to keep young minds occupied."
Others chased loftier ideological goals, targeting agents of oppression around the world and back home. A 1971 poster by the artist Leland Wong, inspired by the language and rhetoric of the Black Panthers, shows a group of Chinese people gathered around the bodies of pigs in police uniforms. A bald man with a butcher's cleaver, dripping with blood, smirks.
"YEAR OF THE PEOPLE," the large font bellows. "OFF THE PIGS."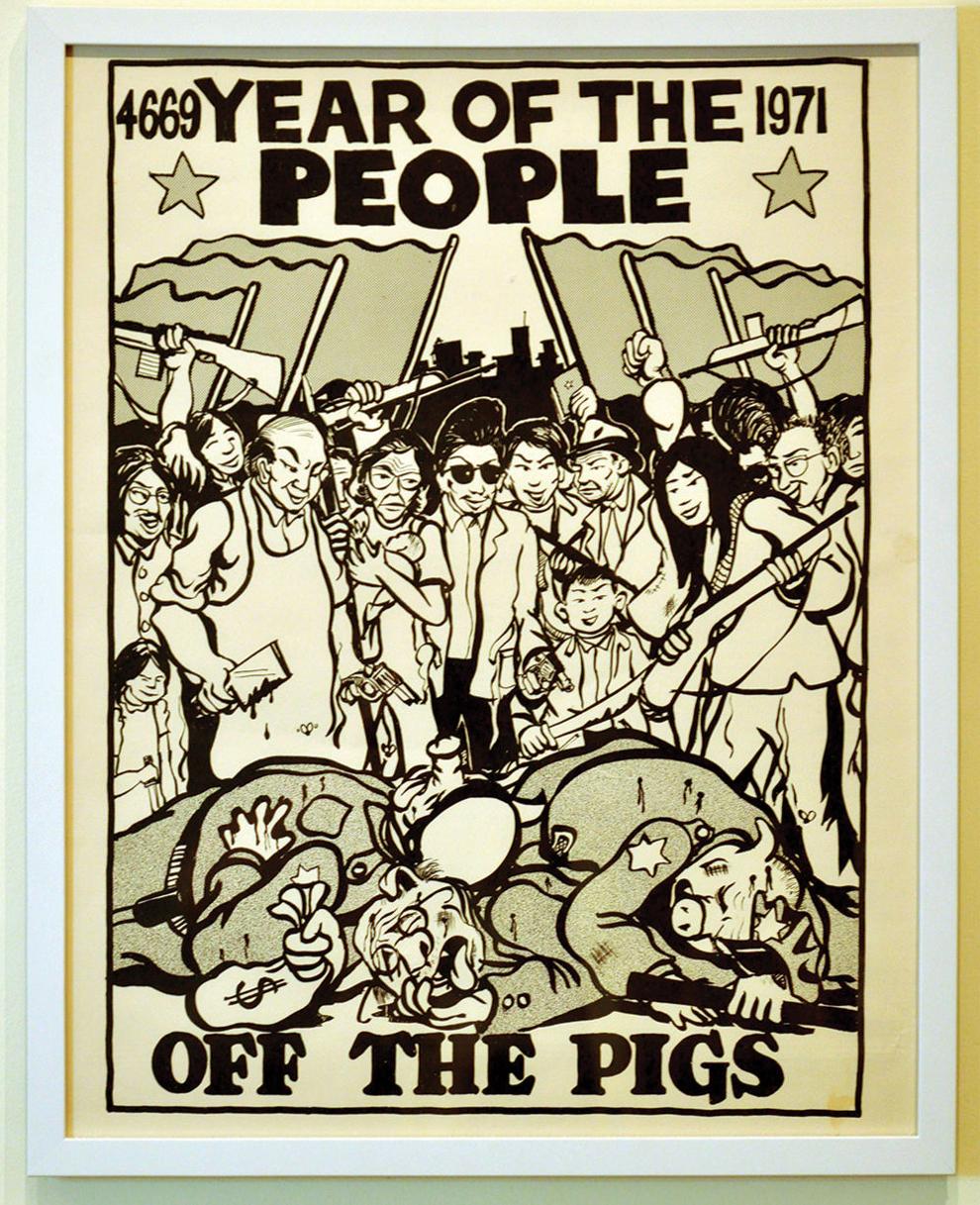 As the Asian American movements expanded, Los Angeles solidified itself as the intellectual heart. UCLA was particularly important as the birthplace of the Amerasia Journal, the first scholarly journal on Asian American communities and issues, and the activist newspaper Gidra, which would go on to be distributed across the country.
Roots also touches on how having so many different players sometimes led to fractures between groups. Far-left elements disagreed on the functions and approaches of leaders like Mao or Lenin. Other times the divides ran along class lines, with working-class activists not seeing eye-to-eye with college-educated, middle-class organizers. 
Homophobia and patriarchal attitudes toward women and their roles in society were still common within Asian communities and the male-driven activist groups, too. This prompted the formation of Asian women and LGBT organizations with a critical eye toward the movement itself.
Despite the differences in background and mission, the work of the Asian American groups a half-century ago helped create a community and an umbrella term that remains strong today, said Oliver Wang, associate professor of sociology at California State University Long Beach.
"The movement had never banded under a common banner, and that was the biggest legacy of a political act. The fractures didn't hurt the movement because it wasn't breaking up a group that intuitively existed before then," Wang said. "We call ourselves 'Asian American' now, but it was just puzzle pieces during the '70s and '80s."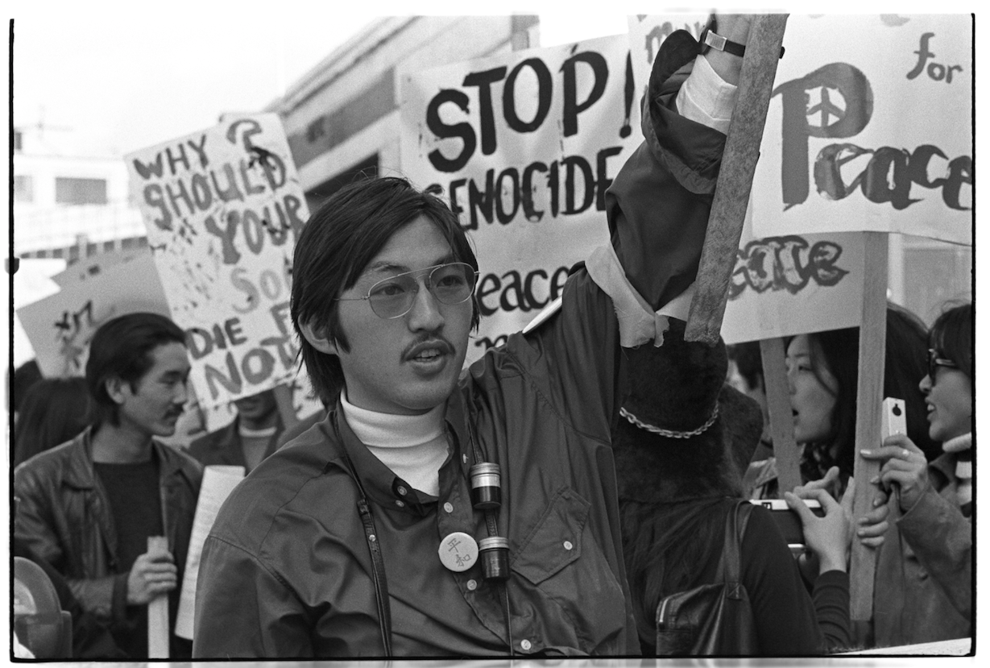 Roots is a history lesson, but also a blueprint for young Asian Americans faced with turbulent political times, Steve Wong said. A companion zine published by the museum offers stories from older activists and ideas for future action.
"It was purely coincidence that we opened right before Donald Trump's inauguration, but we got lucky. It makes the show more relevant not just for Asian Americans but for everyone," he added. "What can we learn from this fight?"
Over two decades, inspired Asian Americans leveraged the ethos of the Civil Rights Movement to great success. That legacy rings loud as mass protests and grassroots activism surface in L.A. once more. 
Roots: Asian American Movements in Los Angeles 1968-80s runs through June 11 at Chinese American Museum, 425 N. Los Angeles St., (213) 485-8567 or camla.org.
© Los Angeles Downtown News 2017