With everything going on in Downtown's entertainment world, a few projects stand out both for their uniqueness and for what they symbolize to the area's transformation. The Los Angeles Downtown News staff selected a few of the top entertainment events, developments and exhibitions for the 31st annual Best of Downtown.
STAFF PICKS
BEST LONG, LONG, LONG-AWAITED PROJECT
Alamo Drafthouse: The Downtown branch of the Austin-based Alamo Drafthouse was originally supposed to open at The Bloc in the Financial District in 2015. Then the following year. And the year after that. It finally arrived on Friday, July 19, and it lives up to expectations. The 12-screen complex — individual theaters have between 40 and 63 seats — has more than 40 beers on tap, an extensive and eclectic menu to be enjoyed during the movie, and a diverse selection of films. It's more than just a bar and a theater, as the first level of the two-story spot includes an arcade and tabletop gaming. Downtown's third movie theater is easily its most unique, though beware of the strict no-talking and no-texting policy. At 700 W. Seventh St. or drafthouse.com/los-angeles. —Nicholas Slayton
BEST ON-STAGE BRAVERY
The Nude Scenes in 'Linda Vista': Jaws dropped at the Mark Taper Forum in January when playwright Tracy Letts' dark comedy Linda Vista opened. The stunned expressions came from a first-act scene in which 50-year-old self-proclaimed loser Wheeler brought Jules, a life coach, home with him. They kissed, then some clothes came off. Then all of their clothes came off and the pair got deeply physical. The lighting was low, but what followed was some of the gutsiest work seen on any local stage recently, as actors Ian Barford and Cora Vander Broek — and later a third actress, Chantal Thuy — gave themselves over to their characters' passions and peccadilloes. It was a moment of mastery for the players and director Dexter Bullard — they made themselves vulnerable, and in the process, showed how strong, talented and believable they truly are.  —Jon Regardie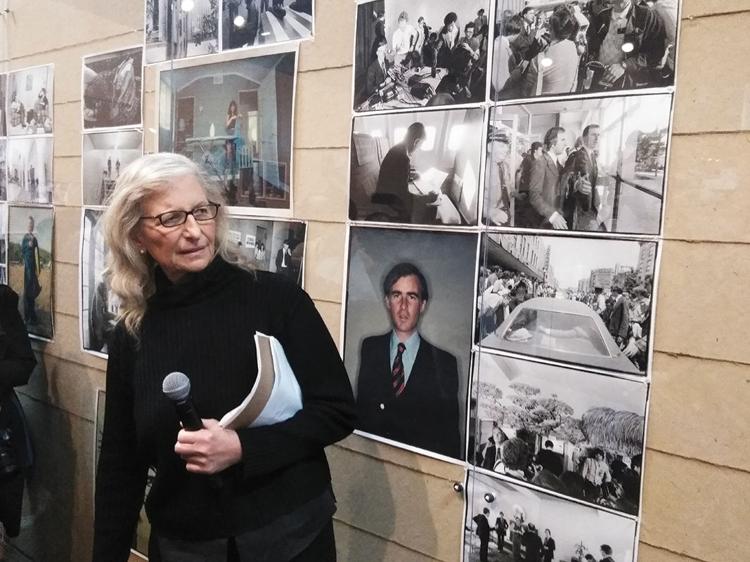 BEST EXHIBIT OF THE PAST YEAR
Annie Leibovitz: The Early Years, 1970-1983: Archive Project No.1: In February, the Arts District mega-gallery Hauser & Wirth Los Angeles opened a stunning exhibit showcasing the early work of the lauded shooter. Described by Leibovitz as an "ode to a young photographer," the show with more than 4,000 photos followed her budding career working for the upstart Rolling Stone magazine, covering politics, the wildness of 1970s rock 'n' roll and different facets of the era's counter-culture. Even the arrangement was unexpected, with photos of varying sizes simply pinned to a beige background. Her subjects included everyone from Jerry Brown to Keith Haring to Ray Charles. The Early Years provided a vital window on the evolution of one of the most important photojournalists of our age. —Sean P. Thomas
BEST DOWNTOWN RESIDENCY
Yuval Sharon at the Los Angeles Philharmonic: In 2015, the Phil announced that young opera director and composer Yuval Sharon, who made his name as the inventive head of the small company The Industry, would serve as the orchestra's "artist-collaborator" for a fixed term. That three-year stint came to an end last month, but not before Sharon delivered his magnum opus, a presentation of Atlas, which was the first time Meredith Monk's experimental opera had been staged in more than 25 years. It was widely lauded, and followed other Sharon successes, many of which involved using the entirety of Walt Disney Concert Hall, and not just the stage. For example, Sharon's 2018 operatic re-imagining of Orson Welles' War of the Worlds brought audiences into the concert hall proper, but also had people at old air raid sirens in Downtown. In a year that saw varied and fantastic artistic productions throughout Downtown, Sharon's works may have been the most ambitious.  —Nicholas Slayton
BEST UNCONVENTIONAL TOUR
'Thought Experiments in F# Minor' at Walt Disney Concert Hall: Walt Disney Concert Hall has long offered guided tours, but in March multimedia artists Janet Cardiff and George Bures Miller debuted a new augmented reality excursion unlike anything else in Downtown. Visitors carry an iPad and don headphones, letting Cardiff guide them on a site-specific path. It's odd, with appearances by a woman dressed like a cat (played by actress Jena Malone), and users can stumble upon weddings, impromptu dance and music performances, and stand in the middle of an L.A. Phil rehearsal. The work also features a new composition from composer Ellen Reid. Even if you've been to Disney Hall dozens of times, you've never seen it this. The tours are ongoing and can be accessed at the information desk in the main lobby. —Nicholas Slayton
BEST SOCIAL SCENE
The Last Bookstore's Book Clubs: The Historic Core literary landmark hosts a number of author readings and events, and built on that last year by launching a series of book clubs. The monthly sessions are unique and often unexpected, everything from a LGBTQ club to one focused on feminist literature to horror, dystopia and graphic novel groups. Members pay $25 for each session and enjoy snacks and wine, then dive into a discussion of the chosen tome; the talks are led by a moderator. The Last Bookstore has been expanding the lineup, recently adding a current events-focused club. At 453 S. Spring St. or lastbookstorela.com. —Nicholas Slayton
BEST UNEXPECTED PLACE FOR FREE CULTURE
Union Station: Yes, historic Union Station is where you go to catch a train, but these days you can catch so much more there. Metro, which owns Union Station, programs a steady, diverse and surprising lineup of activities at the transportation hub's indoor and outdoor spaces. The past year alone has brought poetry readings, a donut festival, a cascade of free-to-play old-school video games, music including jazz and a Bach marathon, movies, a Halloween festival and more. Even better, virtually everything is free and family-friendly. Check unionstationla.com/happenings for what's next. —Jon Regardie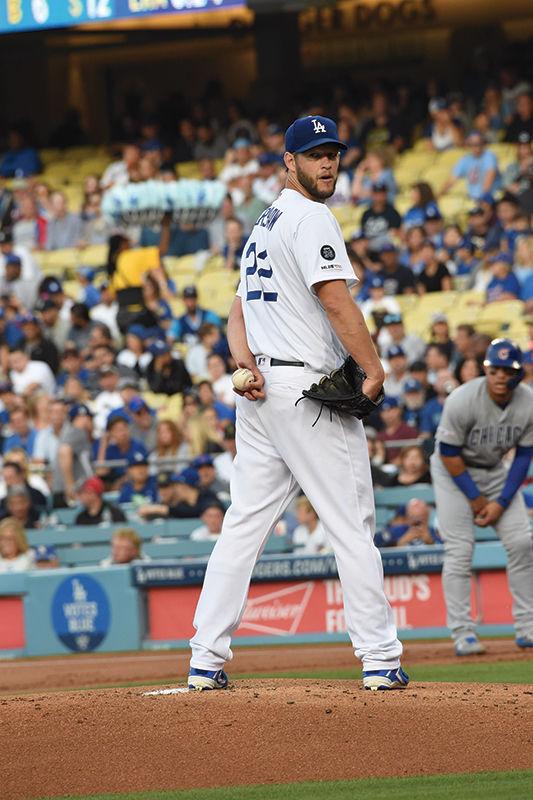 BEST DODGERS
Cody Bellinger and Clayton Kershaw: The Dodgers are sitting high atop the National League West and are a favorite to finally capture a World Series. If that happens for the first time in more than three decades, it will be propelled by two key players.
Bellinger flashed brilliance in 2017, winning the Rookie of the Year award before a sophomore slump in 2018. This year, however, the right fielder is a veritable monster at the plate. He's leading the majors in most offensive categories, and with 34 homers, 77 RBIs and a .340 batting average at press time, he's in the mix to capture an MVP award. He's become one of the most feared hitters in baseball, helping to plate runs from the top of the Dodgers' already formidable lineup.
Meanwhile, in his 12th season, Kershaw has found a new level. Gone are his days of overpowering hitters, and instead he frustrates batters with crafty pitch selection married with pinpoint accuracy and veteran instinct. Hyun-Jin Ryu might have the best numbers on the pitching staff this year, but Kershaw's 8-2 record and 3.00 ERA still make him a feared figure on the mound. If the Dodgers do finally capture that elusive trophy in October, it will likely be in large part because of Kershaw's skills and leadership, and Bellinger's power.  —Sean P. Thomas
BEST LITERARY REVOLT
The ALOUD Series: The local literary scene exploded last August when Louise Steinman and Maureen Moore, who ran the Los Angeles Library Foundation's beloved ALOUD speaker series, were abruptly and unceremoniously removed from their positions. Supporters' calls for an explanation went unheeded, and a petition campaign demanding transparency received nearly 900 signatures, with endorsements from Pulitzer Prize winners and poets laureate. Subsequent ALOUD events were marred by protests and calls for LAFL President Ken Brecher to resign. Eventually Brecher offered his side of the story, saying a shift was undertaken to address a program that some felt were stagnating. ALOUD continues, with a new direction, fewer events and some changes in programming, while many fans eagerly wait to see what Steinman and Moore do next.  —Sean P. Thomas
BEST DOWNTOWN FILM CAMEO
'Destroyer': Karyn Kusama's bleak neo-noir was a showcase of Nicole Kidman's acting talents, but she had an unexpected co-star: the streets of Downtown Los Angeles. The thriller follows LAPD Detective Erin Bell (Kidman) as she hunts down a cult-like gang she once infiltrated, but along the way she spends a lot of time in the Central City, including having meetings at Fletcher Bowron Square, or leaving her office at the Central Division station on Skid Row (not often seen in a Hollywood production). Other scenes veer into Chinatown, or by the freeways in Downtown. A chase through the hills ends with a stunning view of the Downtown skyline and Dodger Stadium lit up.  —Nicholas Slayton