DTLA - There is never a shortage of entertainment in Downtown Los Angeles. This was proved again last year, as arts and cultural organizations large and small produced a shocking amount of quality work. There was theater at the major Music Center venues as well as an assortment of small spaces. Music was heard everywhere from Walt Disney Concert Hall to the Teragram Ballroom. Special events ranged from Nisei Week to the Broke L.A. festival in the Arts District to the Chinatown Summer Nights happenings. This list goes on and on.
[Get DTLA stories in our daily email newsletter.]
The entertainment will also go on and on in 2017. In the next 12 months, the Central City will host a plethora of happenings, from avant-garde theater to a celebration of Icelandic music at Disney Hall to a comedy festival to a classic car show. There is something fun to do almost every day of the year.
Here are 17 cultural events to look forward to in 2017, arranged by date. Think of the list just as a starting point.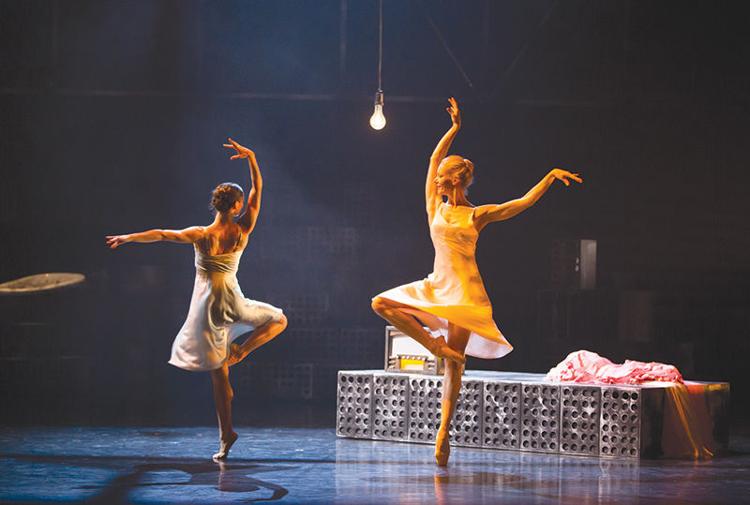 A Laugh Riot: We can all use a laugh. Fortunately, the Riot L.A. comedy festival will deliver those laughs in abundance. The fifth installment of the event organized by Abbey Londer bounds into Downtown on Jan. 19-22. The four days will bring 80 comedians, who will perform at venues including the Orpheum Theater, The Novo at L.A. Live and the Theatre at Ace Hotel. Highlights include Tig Notaro, Whitney Cummings, Bobcat Goldthwait, Maria Bamford, Rachel Bloom, Brad Williams and many more. There are also showcases with up-and-coming comics such as Troy Walker and Jackie Fabulous. Want more? There's a "Super Deluxe Lot," with arcade games, food trucks, a Ferris wheel, a photo booth and even animal adoptions. Pace yourself. 
At riotla.com.
He Rode a Blazing Saddle: He may be 90, but Mel Brooks has not slowed down. He has been making audiences laugh for more than 50 years, including with the films Young Frankenstein, The History of the World, Part 1 and Spaceballs ("merchandising!"). The comedic legend comes to the Microsoft Theater at L.A. Live on Jan. 20 for a screening of his 1974 Western sendup Blazing Saddles, starring Cleavon Little and the late Gene Wilder. After the film, Brooks will take the stage for a discussion of his creative process, and there will be a Q&A with the audience. 
At 777 Chick Hearn Court, (213) 763-6030 or microsofttheater.com.
Hot Rods: Every November, nearly a million people show up at the Los Angeles Convention Center to take in the L.A. Auto Show. Crowds ogle the newest vehicles and check out modern technology that will shape the future of driving. A twist takes place Jan. 27-29, when the inaugural L.A. Classic Auto Show rolls into the Convention Center. There will be hundreds of vintage vehicles on display, including more than 50 set up on the "Grand Boulevard," which traces automotive development over the last century. Classic car clubs, dealers and enthusiasts will all show off their favorite models. You can also get advice on how to care for and repair that prestige vehicle sitting in your garage.
At 1201 S. Figueroa St. or theclassicautoshow.com.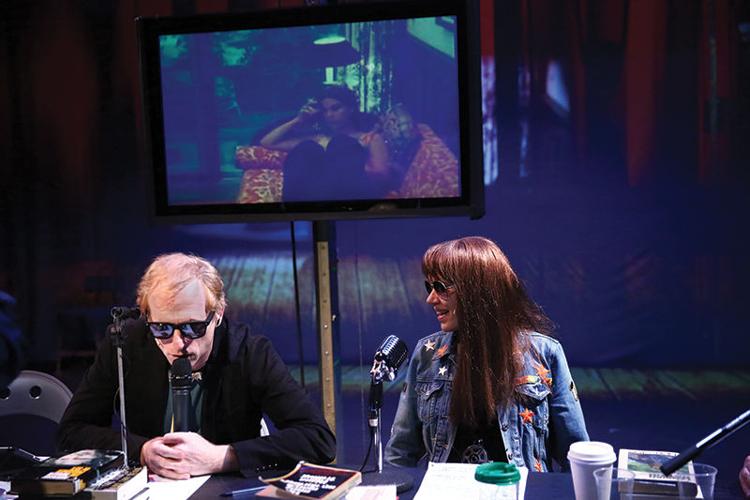 A Sharp-Dressed Revival: In 1978, Luis Valdez's Zoot Suit broke ground in the theater world, showcasing Chicano issues and talent. Now the Pulitzer Prize-winning work is being revived and is returning to the Mark Taper Forum as part of the 50th anniversary of Center Theatre Group. The show runs Feb. 12-March 12 (previews start Jan. 31) and stars Oscar-nominated Demián Bichir as El Pachucho. The show, with 25 actors, singers and dancers, melds fact and fiction in a story based on the 1942 Sleepy Lagoon murder in Los Angeles. Expect a compelling story and astounding costumes. Valdez is returning to direct the show, which is being co-presented by his El Teatro Campesino theater troupe.
At 135 N. Grand Ave., (213) 628-2772 or centertheatregroup.org.
For the Love of Books: Like to read? Of course you do. You're in luck, as Grand Park's Downtown Bookfest returns on March 11. Literature lovers will take over the space for a day of spoken-word performances, poetry readings and writing workshops. Small press and independent publishers will be on hand as well, and there will be plenty of opportunity to buy books. Visitors can even contribute to a collaborative poem about the city that will be created at the festival. Epilogue: The event will honor poet Emily Dickinson. 
At 200 N. Grand Ave., (213) 972-8080 or grandparkla.org.
Life After Sulu: Last September, actor, activist and longtime Little Tokyo supporter George Takei announced that he would donate his personal collection of photographs, awards and other items to the Japanese American National Museum. On March 12, the Little Tokyo institution will open a show featuring some of those goods. The exhibition New Frontier: The Many Worlds of George Takei will feature both expected and unlikely elements, from "Star Trek" scripts to posters from Takei's 1973 bid for the Los Angeles City Council. It will also include artifacts from the years his family was held in a Japanese internment camp during World War II. The exhibit, which runs through Aug. 20, reflects on the actor, cultural identity and Los Angeles itself.
At 100 N. Central Ave., (213) 625-0414 or janm.org.
A Dark Night of Music: The Microsoft Theater is screening Tim Burton's 1989 cinematic take on the Caped Crusader on March 19. Dubbed Batman Live in Concert, the event includes a symphony playing Danny Elfman's score as the film screens. Come for the music, and stay for Michael Keaton brooding as Bruce Wayne and Jack Nicholson's flashy take on the Joker.
At 777 Chick Hearn Court, (213) 763-6030 or microsofttheater.com.
A Visit to Town Hall: The avant-garde New York theater troupe the Wooster Group has made REDCAT a sort of West Coast home away from home, with an annual spring show. The tradition continues March 22-April 1, as the gang brings Downtown Los Angeles The Town Hall Affair. The production is based on the 1971 Chris Hegedus and D.A. Pennebaker documentary Town Bloody Hall, which featured Norman Mailer and feminist speakers Jill Johnston and Diana Trilling in intense debate. Expect a blend of live performances and video projections.
At 631 W. Second St., (213) 237-2800 or redcat.org.
The Green Fairy: It is not often that shows jump from Las Vegas to Los Angeles. Yet that is happening on March 22-April 23, as the spectacle Absinthe steps off the Vegas Strip and into Downtown. Part vaudeville and part circus, the show, being staged in a tent set up on the L.A. Live Event Deck, is an immersive cabaret with acrobats and comedy. Audiences can expect burlesque dancers, a satirical look at the entertainment business and more. It is hosted by a foul-mouthed master of ceremonies known as The Gazillionaire. Note: Absinthe is recommended for an 18-and-older crowd, and contains some nudity.
At 777 Chick Hearn Court, (877) 234-8425 or absinthela.com.
Iceland, Iceland Baby: The Los Angeles Philharmonic has been ever-daring under Music Director Gustavo Dudamel, and the tradition continues with the Reykjavik Festival. Running April 1-17, the series at the Walt Disney Concert Hall will feature concerts with composers such as Daníel Bjarnason and Hauker Tómasson. The Icelandic rock group Sigur Rós, which in the past performed at the Dorothy Chandler Pavilion, is also in the mix. The closing show will feature a performance by Jóhann Jóhannson, the composer of films including Sicario and Arrival. Expect to be wowed by the musical output from a country with a population of less than half a million people.
At 111 S. Grand Ave., (323) 850-2000 or laphil.com.
Fables Come Alive: Think of Into the Woods as the ultimate fairytale mashup. Thought many people know it from the 2014 film featuring Anna Kendrick, James Corden, Emily Blunt and Meryl Streep, it is also a stage musical. Stephen Sondheim and James Lapine's version of the show dances into the Ahmanson Theatre on April 4-May 14. The story puts a sometimes dark, but deliciously catchy and rhyming spin on Cinderella, Rapunzel, Little Red Riding Hood and Jack and the Beanstalk, among other fairytales, as princesses, princes, a baker and his wife must deal with a witch's curse. The songs include "Last Midnight," "No One Is Alone" and, of course, "Into the Woods."
At 135 N. Grand Ave. (213) 628-2772 or centertheatregroup.org.
Big Mac Attack: Have you ever wondered, "Can heavy metal and Happy Meals be combined?" The answer is yes, and Mac Sabbath is coming Downtown to prove it. This is a Black Sabbath tribute band decked out in McDonald's-themed outfits, and they play fast food-focused parody songs. Enjoy it all at The Regenton April 8, as Ronald Osbourne, Grimalice, Slayer MacCheese and the rest of the gang turn "Paranoid" into "Pair-a-Buns" and "Iron Man" into "Frying Pan." What would Ozzy think?
At 448 S. Main St., (323) 284-5727 or theregenttheater.com.
Return of the Warhorse: Blackmail, political intrigue, romance and revenge — Tosca has it all. A favorite of every opera company around the world, it lands on the stage of the Dorothy Chandler Pavilion for seven performances on April 22-May 13. L.A. Opera Music Director James Conlon will conduct Giacomo Puccini's three-act work. The opera follows the titular singer and her lover, who must contend with the cruel and lustful police chief Scarpia. Set during the Napoleonic Wars, the show is both an epic political thriller and a tragic romance. Soprano Sondra Radvanovsky stars as Tosca.
At 135 N. Grand Ave., (213) 972-7670 or laopera.com.
Understanding Normal: Little Tokyo theater company East West Players' spring show sounds like a simple family drama at first, but Next to Normal is something else entirely. The Goodman clan appears to be a happy group, but trouble is brewing as mother Diana struggles with bipolar disorder. EWP stages the Tony-winning rock musical May 11-June 11 at the David Henry Hwang Theater. Expect blistering lyrics, pulsating songs and a show that rattles your emotions, especially during the big reveal. 
At 120 Judge John Aiso St., (213) 625-7000 or eastwestplayers.org.
Dance and Desire: Tennessee Williams' A Streetcar Named Desire is an American treasure; it won the Pulitzer Prize for Drama in 1948 and was immortalized on screen in a 1951 film starring Vivien Leigh and Marlon Brando. Now Scotland's national ballet company is reinterpreting the work. The Scottish Ballet pirouettes into the Dorothy Chandler Pavilion for three performances on May 19-21, with choreography by Annabelle Lopez Ochoa. The dance of lust and pride will have a jazz-accented score from Peter Salem.
At 135 N. Grand Ave., (213) 972-0711 or musiccenter.org.
B-I-G With B-E-T: Once again, the entirety of L.A. Live is hosting the BET Experience. It has become a dominant showcase and celebration of African-American culture and music, and on June 22-25 the cable channel will again take over. The four-day festival wraps up with the BET Awards, which will be broadcast from the Microsoft Theater. The lineup of performers hasn't been announced yet, but last year brought acts including 2 Chainz and Usher.
At 800 W. Olympic Blvd., (866) 548-3452 or bet.com/bet-experience.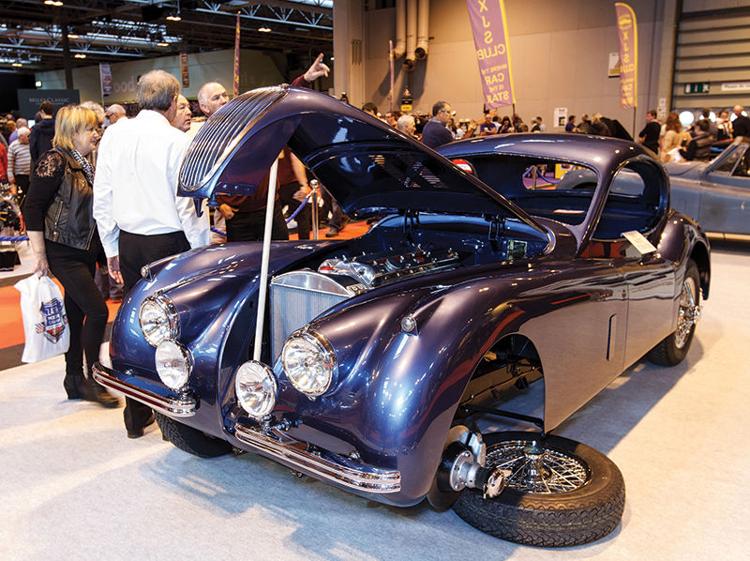 A Theatrical Festival: In 2014, the Latino Theater Company hosted Encuentro: A Latina/o Theatre Festival. It brought together 15 Latino theater companies from across the United States, and not only did the troupes perform for enthusiastic crowds, they collaborated with one another. The event was such a success that it is returning to the Los Angeles Theatre Center. Few details have been released, but you can expect a diverse array of shows on Oct. 29-Nov. 19.
At 514 S. Spring St., (213) 489-0994 or thelatc.org.
© Los Angeles Downtown News 2017