The art of dance and cinematography collide as Dance Camera West, the annual festival celebrating dance captured on film, returns to Downtown Los Angeles for four days of screenings, discussions and special guests.
The festival, which is heading into its 19th annual iteration at the Roy and Edna Disney/CalArts Theater, located on the side of the Walt Disney Concert Hall on Bunker Hill, will feature more than 40 short films, selected from more than 325 submissions from more than 50 countries.
Each film is grouped into screening blocks spread throughout the day. Entry into a single time slot is $12, with a four-day festival pass available for $72.
The festival begins on Thursday, Jan. 9 with an appearance and Q&A with special guests Edouard Lock, founder of the well-known Canadian dance company La La La Human Steps, and Katrina McPherson, a renowned Scottish dance artist and author. A screening of CalArts' Dance's "One Another" will precede the discussion.
While audiences are fairly accustomed to musicals and the concept of silent film, Kelly Hargraves, who co-founded Dance Camera West in 2000 and took over as Executive Director from Toni Barber in 2018, said that Americans have largely been uninitiated to dance film. The genre, which already had roots in Canada, Europe and other places, has grown in popularity in the United States since the festival was created.
Still, while musicals are common stateside, Hargraves said that there is still a noticeable difference between the two genres.
"It's almost closer to a silent film," Hargraves said. "In musicials the dance is brought in for a certain point to carry the narrative a little further. But one very big distinction is that many of these films may not be narrative, they may just be experimental films."
The screenings begin in earnest on Friday, starting off with Leandro Navall's experimental short "In the Anchor Print." at 6:30 p.m. Most of the short films' runtime stretch anywhere from two to 20 minutes, with a few feature length films like Susanna Baranco's documentary feature on the charismatic Spanish dancer and choreographer Sol Picó From Knee to Heart, and Kreatur, which captures a performance from the German Sasha Waltz Company.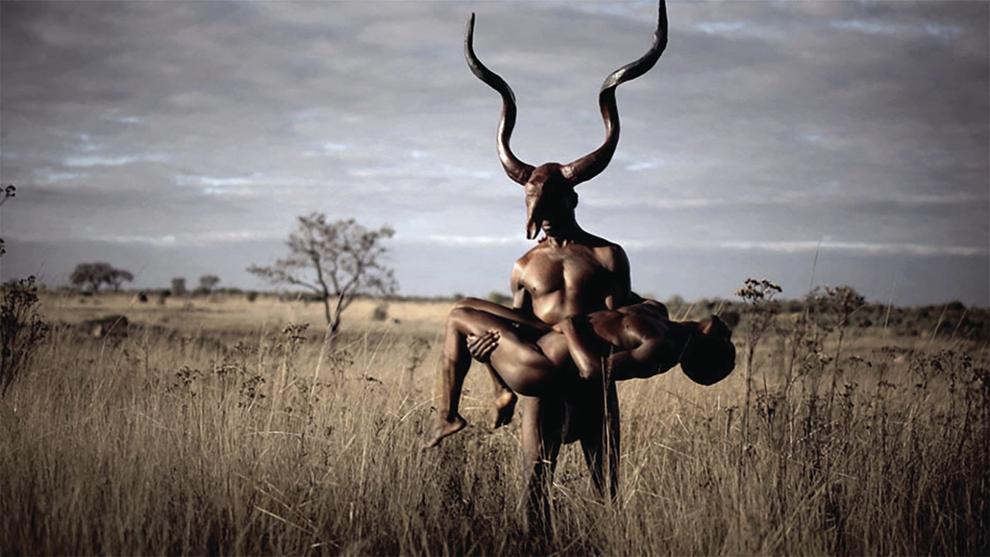 The largest slate of program is on Saturday, with 25 films schedules to be screened through midnight, including a special curated program from the film festival Dare to Dance in Public, which celebrates dance films made in public, with a public audience.
The program, which is curated by Sarah Elgart, one of Dance Camera West's former directors, and the founder of Dare to Dance in Public is almost like a festival within a festival, with its own judges and curators who will ultimately select the winning film.
Hargraves said that a goal moving forward for Dance Camera West is to partner with other dance festivals around the city.
Bridging the Gap
The films range in topic and genre, from recordings of live performances to experimental short films shot on location.
Hargraves added that with dance film comes a vibrancy that you otherwise don't get from choreographed stage performances.
"That was kind of what was exciting, to show dancers here another way of working," Hargraves said. "If you didn't have a stage, or did not have a company of dancers or a lot of time, you can just grab a camera and make your own piece."
Hargraves said that the goal of Dance Camera West started as a way to fuse Los Angeles' cinema world, to its substantial concert dance culture, but at this point, the festival has evolved into a showcase of multiple international disciplines.
"There are going to be 50 choreogrpahers here, in one weekend," Hargraves said. "It's an amazing way to see what's going on in the world, in one weekend."
While in years past, the festival has stretched out to different venues across Greater Los Angeles like Santa Monica, this year, the festival is held specifically in Downtown. Live performances, which have also been included in the festival in the past, were also nixxed for this year's festival. Hargraves said that scaling back the festival in terms of location, was done to help recapture the festival's original flavor.
"I really felt like the films stand on their own and I didn't want to have live performances and film stand side by side," Hargraves said. "I think they are different things and I think the purpose of this festival is dance made for screen."
The festival will culminate on Sunday with free screenings at the Automata Arts gallery at 504 Chung King Ct. in Chinatown.
Hargraves said that the festival initially sought to keep the screenings contained to REDCAT, but after a generous donor came through to fund an additional day of the festival, the decision was made to add the Sunday screenings, which is comprised of four longer films.
Each film on the Automata leg of the festival is longer than 15 minutes. The longest being Marta Renzi's hour-long narrative film Her Magnum Opus, which follows the story of a group of students who gather at a small country house to celebrate a teacher who has been a constant figure in their lives. The festival will conclude with a 30-minute screening of The Ballet of the Nations, which was inspired by a pacifist satire of the same name written by Vernon Lee In 1915.
"There are just so many good films," Hargraves said. "It's hard not to try to show them all."
The team has already started looking forward to the 20th annual Dance Camera West, and have begun eyeballing some ways to make the two decade celebration worthwhile. Submissions are already being accepted for inclusion in next year's festival on the Dance Camera West website.
Dance Camera West takes place Thursday-Saturday, Jan. 9-11 at REDCAT, 631 W. Second St. and Sunday at Automata Arts, 504 Chung King Ct. or dancecamerawest.org.
sthomas@timespublications.com.