Correction: This story originally said that City Controller Ron Galperin endorsed Bray-Ali. He did not.
It's Sunday morning and five people exit CBS Seafood on Spring Street in Chinatown. Our bellies are full of crispy roast duck and shrimp-filled rice noodle rolls.
Although we've just eaten, we shuffle across the street to Long's Family Pastry, where we pick up a to-go order of warm pork buns and sesame balls. We'll gobble them down before jumping on our bikes and hitting the next spot on our itinerary.
This is the Get Sum Dim Sum tour, an approximately three-hour trek that melds bicycling, Chinatown history and local restaurants. It's led by Joe Bray-Ali — if the name sounds familiar, there's a reason — and costs $100. The price includes a bike, a helmet, a bottle of water and food at a quartet of dim sum palaces.
The tour, which generally takes place three to four times a month, usually on a weekend, with the next one scheduled for Sunday, Oct. 6, starts in South Park and snakes through the Historic Core and the Civic Center before landing in Chinatown. Bray-Ali, armed with a headset microphone, offers historical facts about the neighborhood and the Chinese-American experience. The average ride consists of six-10 people, he said.
"If you have been to dim sum, then going on a dim sum ride might seem a little bit like, 'Eh, I've tried this before.' But if you haven't gone, that is when you appreciate the entire experience," he said.
Bray-Ali is just as familiar navigating the whizzing dim sum carts as he is piloting cyclists through the streets of Downtown Los Angeles. At the restaurants, he ensures tour participants taste billowy bao varieties, spicy gai long (Chinese broccoli), walnut shrimp and savory chicken and pork shumai dumplings.
At the end of each stop, Bray-Ali takes care of the check before the riders pedal to the next location. The tour, which covers about eight miles, ends at Phoenix Bakery on Broadway, with a slice or two of the fluffy strawberry cake, before returning to South Park.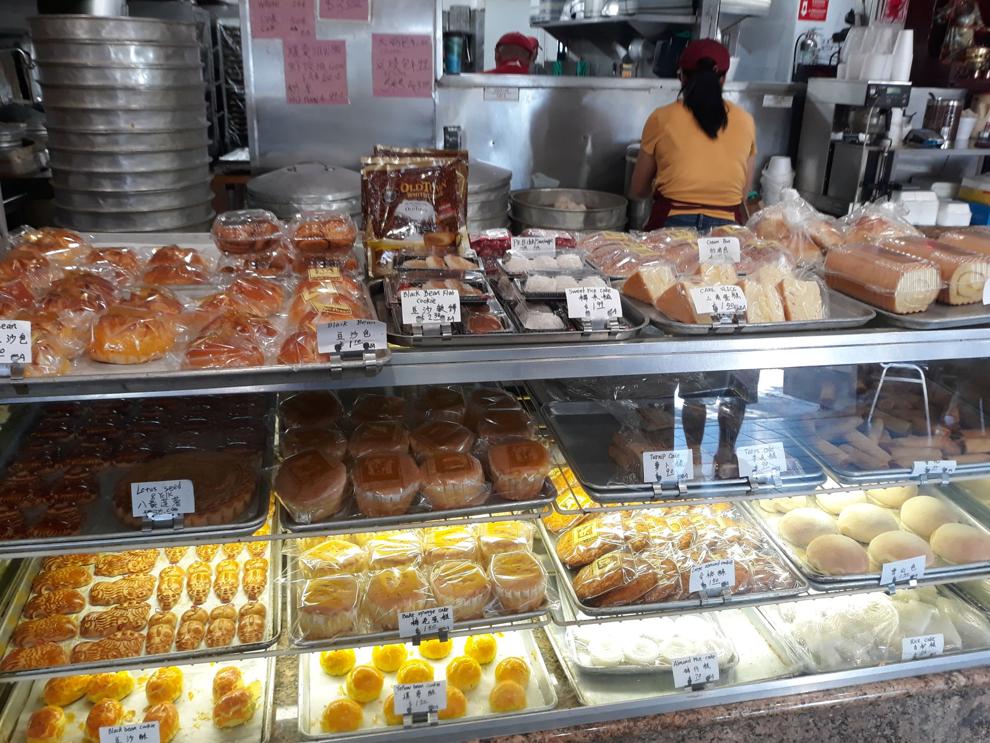 Campaign Tumult
Joe Bray-Ali has a complicated past, which he acknowledges. A longtime bike advocate, he ran a grassroots City Council campaign against incumbent First District Councilman Gil Cedillo in 2017.
Although it was his first foray into electoral politics, the then-38-year-old Bray-Ali gained early traction, winning surprising and valuable endorsements from the Los Angeles Times, Councilman Mitch O'Farrell and the East Area Progressive Democrats club. Despite being vastly outspent, he stunned local political observers by pushing Cedillo into a runoff.
The campaign fell apart in April, after media reports revealed that Bray-Ali had used offensive language on the website Voat. Posts surfaced with hurtful, insensitive comments about African Americans, transgender individuals and overweight women.
Bray-Ali admitted he had made the comments and offered apologies and remorse, but the damage was done. The high-profile endorsements were rescinded. Cedillo won easily and a disgraced Bray-Ali faded from view.
Shortly following the conclusion of the ride, Bray-Ali looked back on the campaign. He said that he "had my entire adult life destroyed" by his run.
Still, he has sought to move forward since then. He said he is not concerned that the past will dissuade people from joining the tour.
"Most of the people interested in this ride are tourists," Bray-Ali said. "You're not going to have many people locally signing up for something like this. I don't think it will deter anyone from going on the ride."
Roots in the Past
The bike tours harken back to The Flying Pigeon, the Cypress Park bike shop that Bray-Ali and his brother Adam opened in 2008. It operated until 2016, and during its run Adam Bray-Ali came up with the idea of inviting people to the shop every Sunday to test out the inventory by riding to a different dim sum place around town.
The current Get Sum Dim Sum came through Joe Bray-Ali's relationship with Art Palacios, who founded LA Cycle Tours six years ago. Palacios also offers bicycle-based tours built around tacos and art.
"All of our tours have a tone of history to them" Palacios said. "We're not just riding bikes, we're learning about every little corner that you see..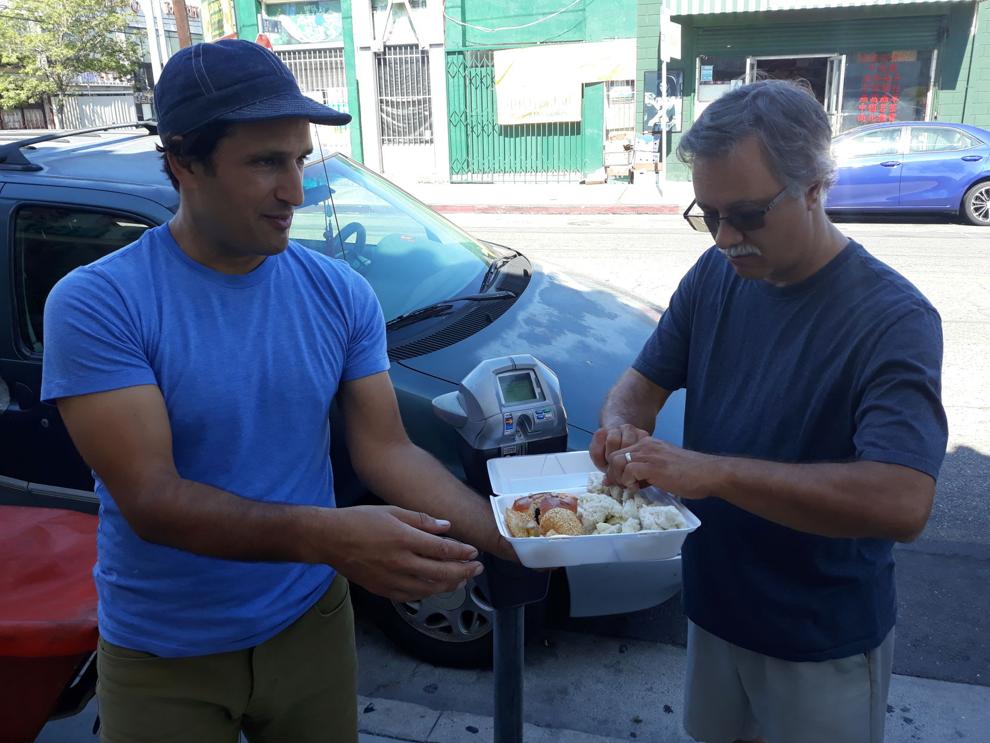 On the dim sum tour, Bray-Ali touches on the difference between "new" and "old" Chinatown, the history behind Chinese redlining practices and Downtown's sometimes forgotten French history. He said his time walking door-to-door in the area during his campaign, and the research that he conducted through visits to libraries, college courses and reading books like All the Tea in China, helped him compile his knowledge of Chinatown.
The mix of food, cycling and history resonated with John Purcell of Lancaster, who attended a tour with his wife Rebecca and their son Noah. Purcell had taken Palacios' taco tour and decided to book a trip during his son's visit home from college.
While the spicy chicken feet were a miss for the family, Purcell said that he was pleasantly surprised with the jook (often known as congee), a sort of rice porridge traditionally consumed at breakfast by Chinese farmers.
Purcell also said he learned a lot.
"I don't remember all the history that he gave us. There was so much. But it gives you a general idea of where we have been living and what this town is about in a fun way," he said.
That's exactly what Bray-Ali and Palacios hope to achieve.
The Get Sum Dim Sum tour can be found at lacycletours.com.
©Los Angeles Downtown news