*UPDATE: In light of the outbreak of the COVID-19 novel coronavirus, Ru Paul's DragCon has been canceled for this year. The original story follows below.
Spring is approaching, and with it comes a new season of concerts, museum exhibitions, special events and much more in the venues and arts institutions across Downtown Los Angeles.
The Central City is playing host to everything from free art festivals to experimental dance shows.
Los Angeles Downtown News rounded up 40 of the best arts and entertainment events coming to Downtown throughout the spring season.
MARCH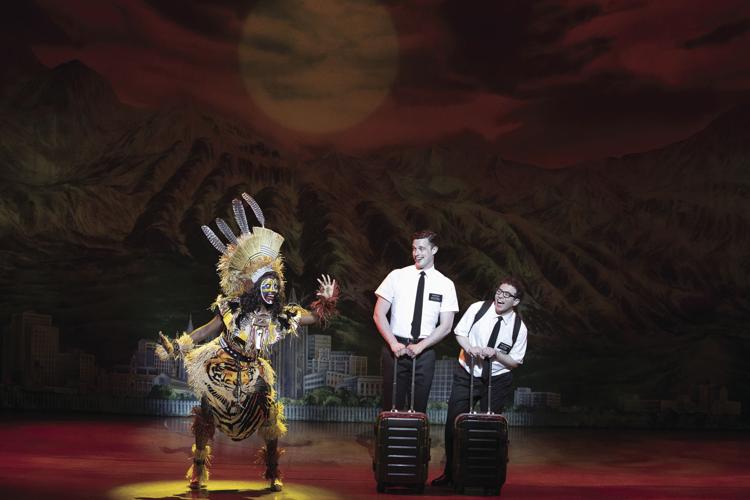 THE BOOK OF MORMON
Through March 28 at the Ahmanson Theatre
A Mormon missionary trip typically isn't the most obvious of comedic topics, but the minds behind "South Park," Matt Parker and Trey Stone, somehow found a way. For the past decade, their musical has bursted sides and brought tears to the eyes of thousands. Imbued with a helping dose of heart, the musical follows the story of two missionaries (played by Liam Tobin and Jordan Matthew Brown) on a missionary trip to Uganda. Of course, the two missionaries are a little in over their head in the foreign land, but at least you'll have plenty of laughs at their expense.
At 135 N. Grand Ave. or centertheatregroup.org.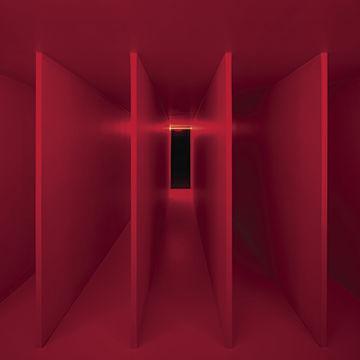 LUCIO FONTANA WALKING THE SPACE: SPATIAL ENVIRONMENTS, 1948-1968
Through April 12 at Hauser & Wirth Los Angeles
Lucio Fontana was a revolutionary artist during the aftermath of World War II. His studio destroyed, he shifted to creating new, immersive spaces, using then-cutting edge technology to play with light, depth and perception. Nine of his spatial environments are recreated in the Arts District's Hauser & Wirth gallery complex, where visitors can interact with and take in Fontana's creations. Also on view for the same period is Nicolas Party's brightly colored collection of paintings, Sottobosco, and August Sander: New Men, New Women and New Identities, which looks at LGBTQ communities during Germany's Weimar Republic period.
At 901 E. Third St. or hauserwirth.com.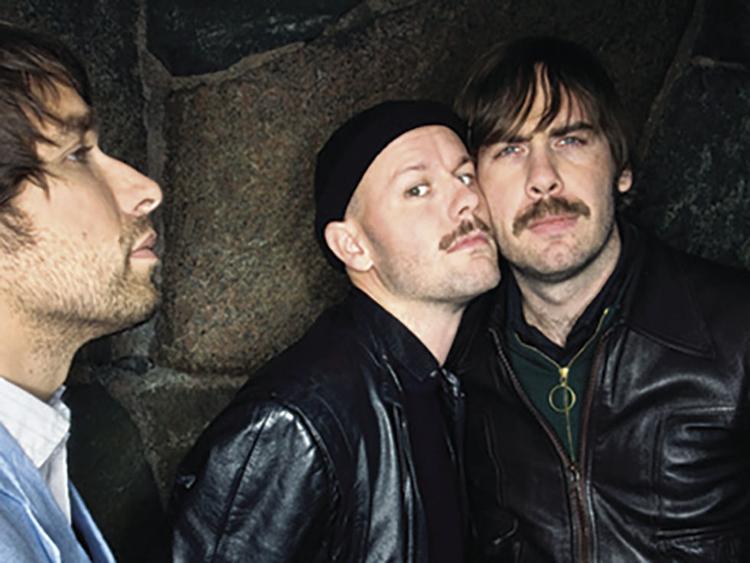 PETER BJORN AND JOHN
March 23 at the Teragram Ballroom
The trio behind Peter Bjorn and John, named Peter, Bjorn, and John, respectively, have been playing psychedelic indie rock for the past 21 years and aren't slowing down. The Swedish trio has racked up hits such as "Young Folks," "It Don't Move Me," and "Nothing to Worry About" thanks to their ability to blend dark topics with pop-laced sounds. They arrive in City West this month for the band's ninth album Endless Dream, with the single "Rusty Nail." The band is technically on their 20th anniversary tour, so go celebrate.
At 1234 W. Seventh St. or teragramballroom.com.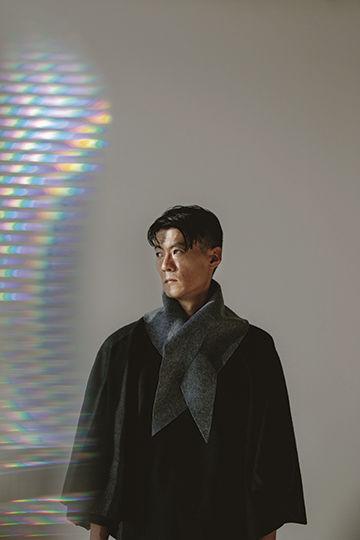 SHING02 AND THE CHEE-HOOS: A TRIBUTE TO NUJABES
March 24 at the Teragram Ballroom
On Feb. 26, 2010, the world lost one of its most inventive record producers. Nujabes (real name Jun Seba) was a pioneering Japanese hip-hop producer earning substantial crossover appeal in the United States for his heavy influence in the popular anime "Samurai Champloo." Shing02, one of his most constant collaborators, is paying homage to the standout producer with a tribute show in Downtown this spring. Shing02 plans to play a suite of their most famous collaborations, The Luv (Sic) Hexalogy, alongside Chee-Hoos members Dan Han, Wil Tafolo and Alika Lyman and Nicholas Kaleikini.
At 1234 W. Seventh St. or teragramballroom.com.
ROOFTOP CINEMA CLUB
March 25-the fall at LEVEL Furnished Living
If you're looking to shake up the film viewing experience, why not try it on the roof of a building, sans trailers. Rooftop Cinema Club returns to Downtown's Level Furnished Living building for a new season this spring. Each week features multiple screenings of both fresh-out-of-theaters new releases and special anniversary showings of classic films. The opening slate of movies includes The Farewell (March 25), Lady Bird (March 26), Menace II Society (March 28) and Wedding Crashers (April 1). The full season's schedule isn't out, but if last year is any indication, expect repeated offerings of some of the films including La La Land (first airing April 2). And don't be concerned about neighborhood noise; audiences are given headsets to listen to each movie in peace.
At 888 S. Olive St. or rooftopcinemaclub.com.
THE ANTIPODES
March 25-April 26 at the Mark Taper Forum
Pulitzer Prize-winner Annie Baker is making her Mark Taper Forum debut when The Antipodes opens at the Music Center this season. Directed by Machel Ross, the play follows a group of individuals sitting around a table, in an enormous conference room as they tell and pull apart stories. What exactly the group is working on is ambiguous, but the discussions lead to plenty of hilarious situations and conversations.
At 135 N. Grand Ave. or musiccenter.org.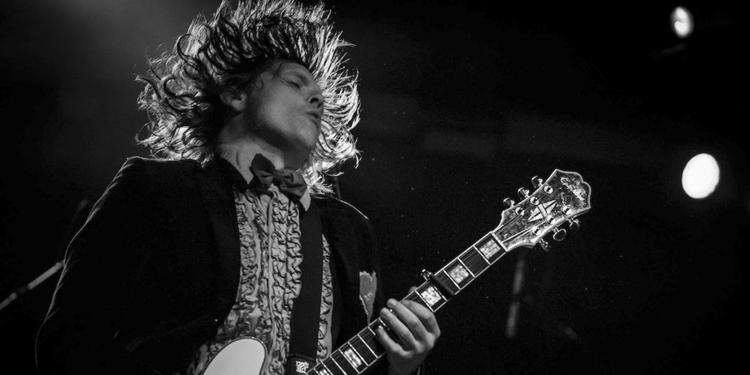 BEACH SLANG
March 26 at the Teragram Ballroom
Beach Slang has been delivering hard-hitting punk jams for the past seven years. That's not the longest time, but during that period they've turned out four albums and five EPs, and contributed to Polyvinyl Records' 20th anniversary compilation Polyvinyl Plays Polyvinyl. So I guess you can't criticize them for being lazy. Their latest album is this year's The Deadbeat Bang of Heartbreak City, so expect new cuts plus old favorites. Frontman James Alex might be the only permanent fixture of the band's line up, but the ever-growing catalog of songs the band has is solid.
At 2220 Beverly Blvd. or bootlegtheater.com.
DANCING WITH THE STARS: LIVE!
March 29 at the Microsoft Theater
Since 2005, the television show "Dancing with the Stars" has introduced America to the dancing chops — or lack thereof — of a collection of actors, musicians, athletes and public figures. Since premiering, the show has become a certified hit, leading to a successful live show featuring some of the shows celebrity dancers. This spring, that tour makes it way to L.A. Live, with some of your favorite celebrity dancers in tow. If you're a fan of this hit show, you don't want to miss this one.
At 777 Chick Hearn Ct. or microsofttheater.com.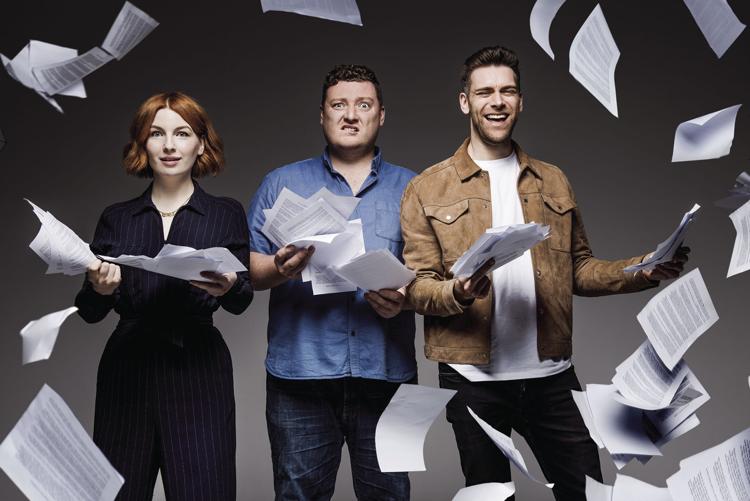 MY DAD WROTE A PORNO LIVE!
March 30 at The Theatre at Ace Hotel
This podcast is about, well, what the name suggests. Jamie Morton, joined by friends and co-hosts James Cooper and Alice Levine, reads from the erotic novel Belinda Blinked, written by Morton's dad under the pen name "Rocky Flintstone." Four and half years since it started, the podcast is still running, and Levine and Cooper are still in shock at each new excerpt. The hosts offer their own commentary at the plot, writing quality and questionable depictions of romance. Join the trio for a live-read of one of the chapters, and laugh along as the evening gets a little NSFW.
At 929 S. Broadway or acehotel.com.
APRIL
ULRIKE OTTINGER: DORIAN GRAY IN THE MIRROR OF THE YELLOW PRESS
April 2 at REDCAT
Oscar Wilde's famous novel meets the Berlin underground scene in Ulrike Ottinger's cult film. Taking its cues from literature, the film follows Dr. Mabuse and Dorian Gray, as the former tries to use a media empire to discredit the latter. The 1984 film was a hit for its depiction of gender, seduction and experimentation. Ottinger will be there in person for the screening and a discussion afterward.
At 631 W. Second St. or redcat.org.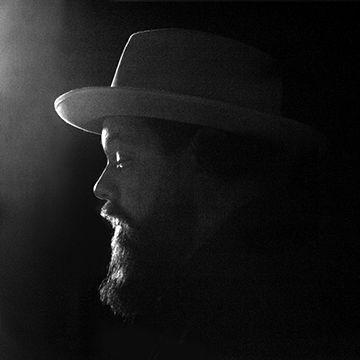 NATHANIEL RATELIFF
April 2-3 at the Theatre at Ace Hotel
Nathaniel Rateliff has been on a tear for the last few years. The Americana and blues singer had a big hit on his hands in 2015 with his band The Night Sweats with an album of the same name. After a second Night Sweats record and tour, he's back as a solo musician, on tour for his newest album, February's And It's Still Alright. This leans more into the folk genre, and he's at Broadway's Theatre at Ace Hotel for two nights to perform it. Expect evenings of guitar-driven, soaring and raw tales of love, loss and perseverance.
At 929 S. Broadway or acehotel.com.
CELINE DION
April 2-3 at Staples Center
There is not much that can be said about Celine Dion that already hasn't. It's been more than 20 years since her theme song for the film Titanic swept up a sea of awards, enamoring fans to the Canadian songstress. She is on her massive, globetrotting "Courage" Tour, in support of the album of the same name. The tour is a showcase of Dion's talents, singing in both English and French, working in new and old songs, and even some medleys of covers of songs such as "Another One Bites the Dust" and "Let's Dance." And let's be honest, we all can sing along to "My Heart Will Go On."
At 1111 S. Figueroa St. or staplescenter.com.
ADES CONDUCTS ADES
April 3-5 at the Walt Disney Concert Hall
British composer Thomas Ades has been a regular at the Walt Disney Concert Hall, conducting the Los Angeles Philharmonic on several occasions. This April he returns, teaming up with the Phil for three concerts, featuring Stravinsky's "Petrushka." But the big part of the performance is the West Coast premiere of Ades' "Concerto for Piano and Orchestra," joined on stage by pianist Kirill Gerstein. The show also includes a rendition of Leos Janacek's string-heavy "Sinfonietta."
At 111 S. Grand Ave. or laphil.com.
STRANGER CON
April 3-5 at the Los Angeles Convention Center
Just how big can a convention be for one show? In just three seasons, Netflix's "Stranger Things" has become a phenomenon, blending '80s nostalgia and tropes, science fiction, and the undeniable charm of Winona Ryder into a hit. As fans await the drop of the fourth season, die-hard and casual viewers alike can get together and chat about theories, favorite scenes, and get photos and autographs with some of the show's stars. There will likely be copious amounts of cosplay, and plenty of Eggos to eat. If you get that last bit, this con might be for you.
At 1201 S. Figueroa St. or lacclink.com.
BOYZ II MEN WITH BELL BIV DEVOE AND SWV
April 3 at the Microsoft Theater
L.A. Live will be the place to be on April 3 for fans of '90s R&B when three of some of the most well-known acts of the era combine at the Microsoft Theater. Step into a time machine as the chart-topping Boyz II Men partners with Bell Biv Devoe (of "Poison" fame) and SWV ("Right Here") to play all of your favorite hits of the era. Expect some of your favorites, including the song that put Boyz II Men on the map, "Motownphilly."
At 777 Chick Hearn Ct. or microsofttheater.com.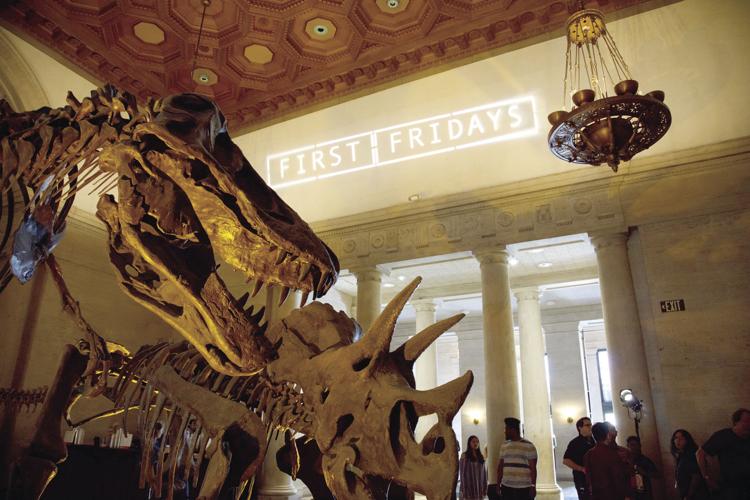 FIRST FRIDAYS
April 3, May 1, and June 5 at the Natural History Museum of Los Angeles County
The future: It's constantly approaching. Due to that, the Natural History Museum of Los Angeles County is dedicating its 2020 First Fridays series to exploring that future. As the name implies, the after-hours party is held on the first Friday of every month, with panel discussions, live bands, DJs and cocktails. March's debut focused on medicine, and upcoming nights feature discussions on architecture, design and food. How often do you get to dance to DJs next to dinosaur bones?
At 900 W. Exposition Blvd. or nhm.org.
DESIRE, KNOWLEDGE, AND HOPE (WITH SMOG)
April 4 through Aug. 16 at The Broad
Four champions of Los Angeles' art scene are the focal point of this new exhibit launching at the popular Grand Avenue museum. Nearly all of the works (81 pieces) collected by Eli and Edythe Broad from John Baldessari, Mike Kelley, Barbara Kruger and Ed Ruscha will be on display in the free exhibition, highlighting Los Angeles' growth as an art center. The exhibit draws its name from Baldessari's work "Buildings=Guns=People: Desire, Knowledge, and Hope (with Smog)" and is part of the museum's fifth year anniversary slate of programming. An exhibit featuring 13 pieces from Jean-Michel Basquiat will open on June 6, showcasing the works of the groundbreaking artist who died far too young.
At 221 S. Grand Ave. or thebroad.org.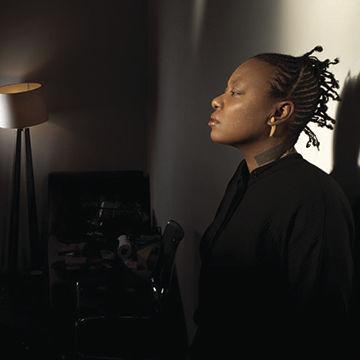 MESHELL NDEGEOCELLO
April 7 at the Teragram Ballroom
Ndegeocello has been a force for the neo-soul musical movement since the early '90s, as well as a stalwart of modern funk. The 10-time Grammy Award-nominated singer and bassist has a dozen studio albums to her name, and can shift from R&B to jazz to hip-hop in a flip of a switch, making her live shows truly electric. She comes to Downtown in April, and the show should be as expansive and exciting as her discography. Watch out for her incredibly danceable cover of George Clinton's "Atomic Dog."
At 1234 W. Seventh St. or teragramballroom.com.
Men of Change: Power. Triumph. Truth
Opening April 8 at the California African American Museum
Truly revolutionary men deserve to be remembered for their actions. The likes of Muhammad Ali, James Baldwin and W.E.B Du Bois have left indelible marks on our society, with an even more important impact on the African American experience. The California African American Museum is hosting Men of Change: Power. Triumph. Truth, which showcases profiles of these groundbreaking individuals. The exhibit is composed of 25 contemporary artists, amongst them Nina Chanel Abney, Nate Lewis and Paul Anthony Smith, who were invited to reflect and celebrate these men through their own creative lens.
At 600 State Dr. or caamuseum.org.
WILD 'N OUT LIVE W/ POWER 106 AND NICK CANNON
April 10 at Staples Center
There is one very simple objective when it comes to the long-running sketch comedy and improv show "Wild 'n Out": make the audience laugh. So I guess it's safe to say that you'll be in for a few laughs when Power 106 and Nick Cannon bring the Wild 'n Out tour to Staples Center this spring. If you're a fan of the show, then you know the format, but for the uninitiated, two teams square off in a contest of who can make the best jokes and land the best punchlines against the other team. Although the points don't really seem to matter, the show can get competitive. Cannon, along with comedian DC Young Fly, Emmanuel Hudson, Hitman Holla and more will be in attendance
At 1111 S. Figueroa St. or staplescenter.com.
TECH N9NE
April 13 at The Belasco Theater
At 48 years old, rapper Tech N9ne remains one of most active artists working in the underground hip-hop scene today, having announced a new 55-city tour just last December. That tour, the EnterFear Tour, kicks off April 1 and will give fans their first taste of Tech N9ne's latest album EnterFear, which is expected to release sometime in 2020. Known for his high energy "chopper" style, N9ne has worked along some of the best in hip-hop, while also releasing well respected tracks like "Bout Ta' Bubble," and "Hood Go Crazy." Rappers Jelly Roll, Krizz Kaliko, King Iso and MAEZ301 are also on the bill.
At 1050 S. Hill St. or thebelasco.com.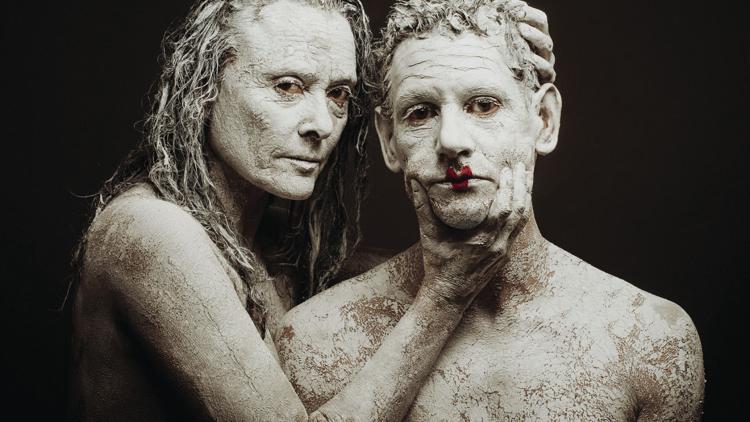 PERRA DE NADIE
April 16-May 3 at the Los Angeles Theatre Center
What's that saying? Better late than never? Marta Carrasco was supposed to perform Perra de Nadie in October, but instead the acclaimed Spanish artist and her team was detained, and later deported by U.S. Customs and Border Protection agents. Now she's returning stateside, bringing the long awaited performance to the LATC stage this spring. The piece is captivating, skirting dialogue for striking visuals and expressive movements, touching on the imperfections and darkness inherent in humanity. The performance will be presented in Spanish with English supertitles.
At 514 S. Spring St. or thelatc.org.
EARTH DAY
April 22 at Grand Park
If you've been paying attention to the news, then you're well aware that Mother Earth could use a helping hand. Head to Grand Park on Earth Day and you'll be introduced to a collection of new and interesting ways to live clean and go green. Aided by the Department of Water and Power, the event at the 12-acre park will include children's recycled-art projects, e-waste collection, tours of drought tolerant plants and plant giveaways. The free event is open to the public.
At 200 N. Grand Ave. or grandparkla.org.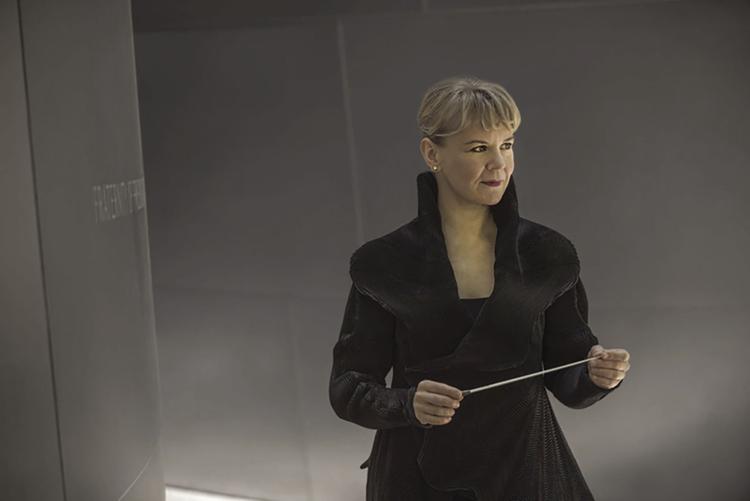 THE PLANETS
April 24-26 at Walt Disney Concert Hall
When you think about Jupiter, what comes to mind? Maybe a Roman god, or its massive Red Spot. For the late composer Gustav Holst, the planets inspired melodic interpretations of the heavenly bodies. Following a new Los Angeles Philharmonic commission from Felipe Lara, conductor Susanna Malkki will present Holst's interpretations to the Walt Disney Concert Hall crowd this season, performing in its entirety, the seven planetary compositions that make up "The Planets" (Earth and Pluto were not included in the original composition).
At 111 S. Grand Ave. or laphil.org.
OUR L.A. VOICES
April 25-26 at Grand Park
The annual local arts festival is back once again. After five days of workshops throughout the week, Our L.A. Voices takes over the 12-acre Grand Park for two days of performances from theatrical companies, dance troupes, bands and more. The festival showcases local and emerging artists, and is free and open to the public. Many of the performances are pop-ups, moving through the crowds rather than on stage. During the weekend there will be the "Jardin del Arte," with dozens of artisans selling paintings, pottery and other pieces of art.
At 200 N. Grand Ave. or grandparkla.org.
MAY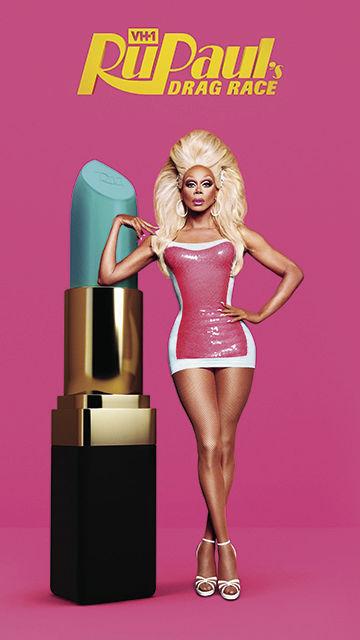 RU PAUL'S DRAG CON
May 1-3 at the Los Angeles Convention Center
It's good news for all fans of the cult favorite television show contest "Ru Paul's Drag Race," drag culture in general and fantastic outfits. Ru Paul's Drag Con features performers and stars from the show, panels on art, costuming and politics, and plenty of partying. There will be live music inside the Los Angeles Convention Center, plus Ru Paul himself will be DJing Saturday and Sunday, so go dance with the event's namesake.
At 1201 S. Figueroa St. or la.rupaulsdragcon.com.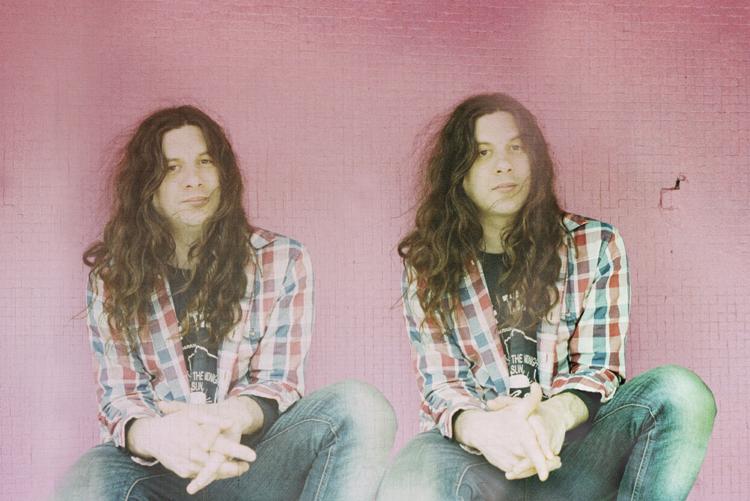 KURT VILE
May 8 at The Theatre at Ace Hotel
Kurt Vile is one of the major forces in the modern lo-fi indie rock scene. With his backing band The Violators, he's put out more than half a dozen guitar-driven albums with catchy jams. He's also teamed up with The War on Drugs and Courtney Barnett. Catch some of his best tracks in May when Vile (and yes, that is his real name) takes over the Theatre at Ace Hotel for a night. He'll play some of his biggest hits, including "Pretty Pimpin," and songs from his 2018 release Bottle It In.
At 929 S. Broadway or acehotel.com.
WATSKY
May 14-15 at the Teragram Ballroom
For one night only, the man with the machine gun flow is heading to the Teragram to perform the entirety of his album All You Can Do, in the city that inspired it. Written in Los Feliz and recorded in Downtown, the album was the slam poet-turned-rapper-and-writer's sophomore album and can no longer be found on streaming platforms, so it might be your best shot at catching the album in its entirety in one sitting. Following the performance of All You Can Do, Watsky will play a few new and old tracks. Travis Thompson and Chukwudi Hodge are also on the bill.
At 1234 W. Seventh St. or teragramballroom.com.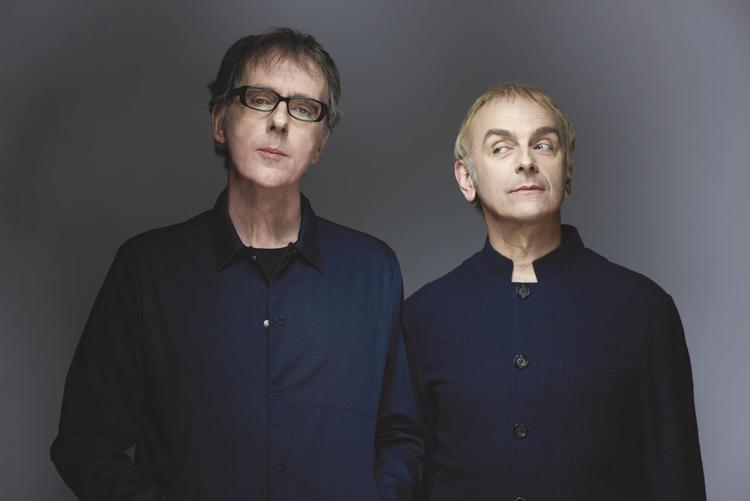 UNDERWORLD
May 16 at The Shrine
Karl Hyde and Rick Smith have been putting out beat-heavy, melodic, haunting and jubilant music together as Underworld for more than three decades. Now the duo returns to The Shrine for their first Los Angeles-area show in more than three years. Underworld is on tour for their latest album Drift Series 1, the first collection of their weekly new music project. The band has done everything from scoring Danny Boyle films to serving as musical directors for the opening ceremony of the 2012 Olympic Games to turning out iconic dance club tracks, so expect an expansive and joyous evening. And if the last 20 years have been any indication, they'll close out the show with their hit "Born Slippy.NUXX."
At 665 W. Jefferson Blvd. or shrineauditorium.com.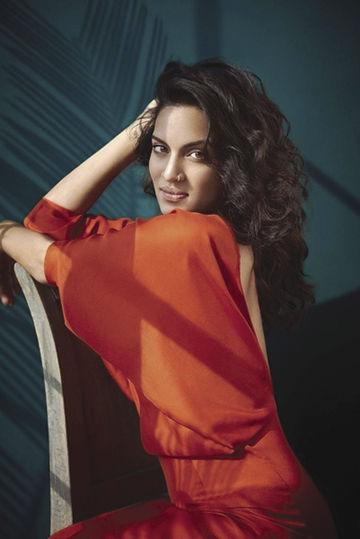 ANOUSHKA SHANKAR WITH NORAH JONES
May 19 at Walt Disney Concert Hall
Ravi Shankar was a musical legend who gained fame worldwide for his mastery of the sitar and his collaborations with George Harrison. The late musician would have turned 100 in April, and to honor his legacy his daughters Anoushka Shankar (pictured here) and Norah Jones are headlining a tribute to his work. Backed by a full symphony of Indian musicians and joined by Harrison's son Dhani, the evening will be full of sitar-shredding sounds.
At 111 S. Grand Ave. or laphil.com.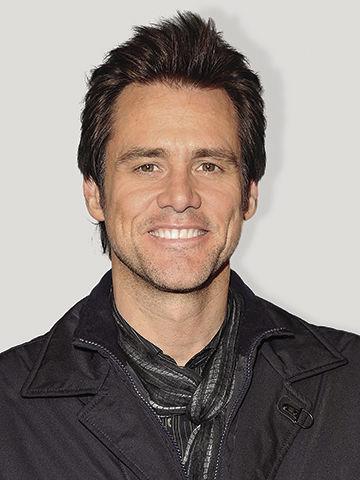 JIM CARREY
May 21 at the Aratani Theatre
The man with the rubber face comes to Little Tokyo. Carrey, who has acted in zany films such as The Mask and Liar Liar and a dramatic turn in Eternal Sunshine of the Spotless Mind and his current TV show "Kidding," has written a "semi-autobiographical" novel, Memoirs and Misinformation. Carrey sits down with author Dana Vachon for Live Talks L.A. To discuss the new book. Expect a humorous and enlightening look at the comedian, with maybe a few references to his most famous works, and Charlie Kaufman.
At 244 S. San Pedro St. or livetalksla.org.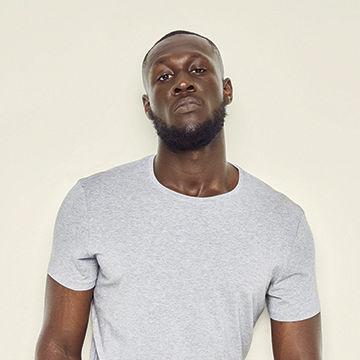 STORMZY
May 27 at The Novo
Grime rap might not be the biggest musical movement in the United States, but in the U.K., it's big. And at the top of the game is Stormzy. The 26-year-old rapper headlined the 2019 Glastonbury music festival and is now bringing his politically charged and boastful rhymes to L.A. Live's The Novo. As part of the tour in support of his second album Heavy Is the Head, sing along to the banger "Vossi Bop," his diss track "Still Disappointed," and his breakout track "Shut Up."
At 777 Chick Hearn Ct. or thenovodtla.com.
JUNE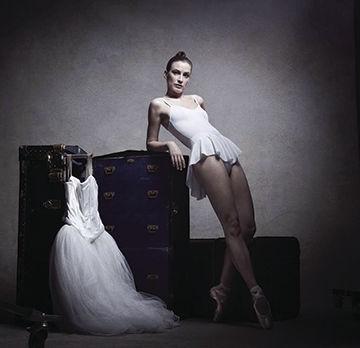 BALANCHINE AND THE CLASSICS: CHOPINIANA
June 6 at Metropolis
Downtown's American Contemporary Ballet blows into Spring with a tribute to a truly modern ballet performance. In 1972, the New York City Ballet performed Les Sylphides, with revised choreography and an altered musical slate. The staging, done under the piece's original name of Chopiniana, took crowds by storm. American Contemporary Ballet recreates that energy, dancing to the works of Frederic Chopin (performed solely by a pianist) inside the Financial District's Metropolis complex. The show runs through June 21, to close out the spring.
At 877 S. Francisco St. or acdbances.com.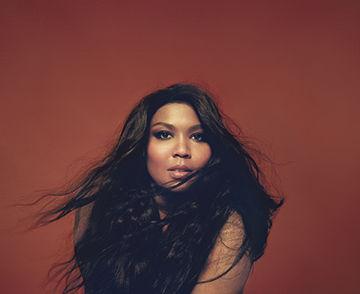 VIRGIN FEST
June 6-7 at the Banc of California Stadium
Billionaire Richard Branson is getting back into the festival game with the inaugural Virgin Fest this spring. After closing his Virgin Festival in 2013, Branson is returning with his follow-up effort in a big way, kicking off with superstar Lizzo and rapper A$AP Rocky as headliners. The performances will be held at the stadium and the surrounding Exposition Park across a collection of stages, holding the likes of Ellie Goulding, Hot Chelle Rae and Lauren Jauregui. Major Lazer and Anderson.Paak are also on the schedule.
At and around 3939 S. Figueroa St. or virginfest.com.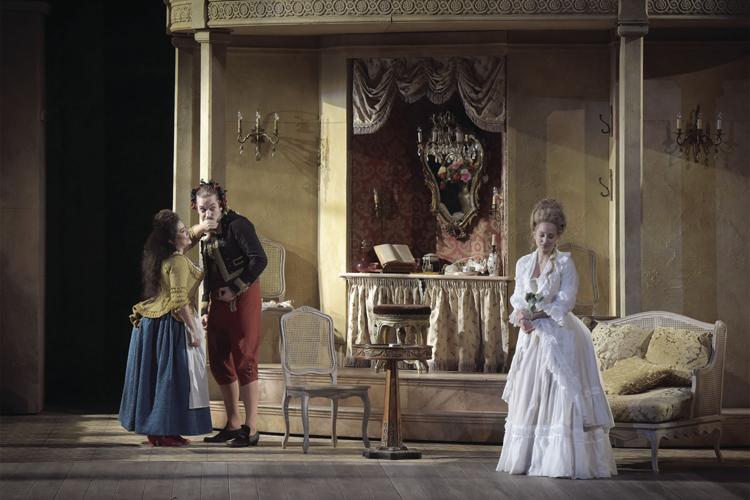 THE MARRIAGE OF FIGARO
June 6-28 at the Dorothy Chandler Pavilion
Believe it or not, Wolfgang Amadeus Mozart can be a pretty funny guy. The revered composer penned plenty of comedic operas, with none showcasing his wit and comedic chops than his most well known comedy The Marriage of Figaro. The Los Angeles Opera and James Gray (of Ad Astra fame) are bringing the opera to Downtown this Spring for a nearly month-long run. Following the story of misplaced love in the midst of an upcoming marriage, James Conlon will conduct with Santo Loquastro handling the set design. Other Spring shows at the LA Opera include Pelleas and Melisande, May 2-23, and Angel's Bone, May 1-3.
At 135 N. Grand Ave. or musiccenter.org.
INTERNATIONAL CHILDREN'S FILM FESTIVAL
June 13-21 at REDCAT
There is far more to the world of children's films than Frozen and Toy Story. See for yourself this season when the International Children Film Festival returns with a brand new lineup of short children films from across the globe. The schedule for the films have not been released yet, but screenings are typically held over a three weekend period, and shown in viewing blocks. The films come in plenty of different styles, from live-action to various forms of animation, ensuring that there is something for everyone.
At 631 W. Second St. or redcat.org.
REE MORTON: THE PLANT THAT HEALS MAY ALSO POISON
Through June 14 at the Institute of Contemporary Art, Los Angeles
The late, great, Ree Morton is getting the solo exhibition treatment in Downtown, featuring a collection of rarely seen works from the standout artist. Everything from drawings, to films and installations will be on display through spring, showcasing the postminimalist's frequent use of bold colors and imagery to infuse her subjects with a particular layer of humor and playfulness.
At 1717 E. Seventh St. or theicala.org.
ANN GREENE KELLY
Through June 14 at the Institute of Contemporary Art, Los Angeles
Ann Greene Kelly sees art in everyday items. The Los Angeles-based artists has made a career out of taking readymade common items like mattresses and tires, and mixing them with new sculptural materials to create new works of art. Some of those works are currently on display at ICA LA, the artist's first solo presentation. The exhibit might have you taking a couple of extra glances at those extra items around the house.
At 1717 E. Seventh St. or theicala.org.
sthomas@timespublications.com and nslayton@timespublications.com.