DTLA - It's safe to say that Allegiance is not the average musical. Yes, it has the song-and-dance numbers and the powerful ballads that define the form, but its topic is one of the United States' darkest subjects: the forced relocation and internment of Japanese Americans during World War II.
[Get DTLA stories in our daily email newsletter.]
This week Little Tokyo's East West Players brings Allegiance to Downtown. George Takei, who helped create the show, is starring in the production that makes its Los Angeles debut through a partnership with the Japanese American Cultural and Community Center. It opens at the JACCC's Aratani Theatre on Wednesday, Feb. 28, and runs through April 1.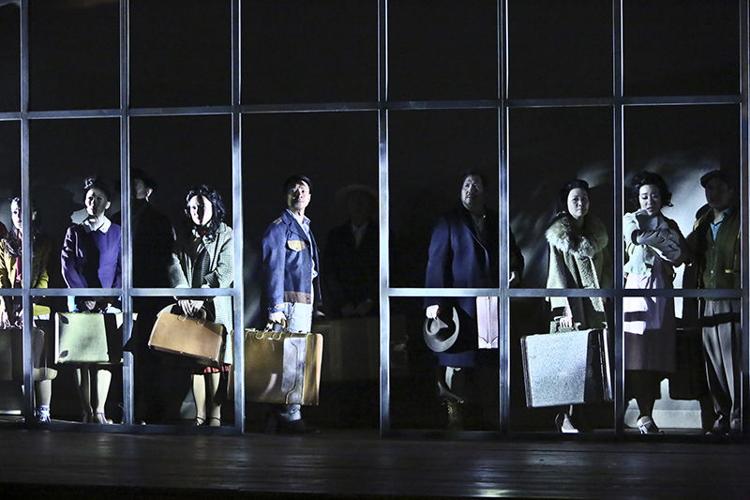 Allegiance, which features a book by Lorenzo Thione, Jay Kuo and Marc Acito, with music and lyrics by Kuo, debuted in San Diego in 2012. It tells the story of the Kimura family, Japanese Americans who are forced from their home and into an internment camp shortly after the war begins. It is built around Sammy Kimura (Ethan Le Phong), who struggles with the oppression of internment while still wanting to prove his loyalty to the United States. Also playing a central role is Sammy's sister Kei (Elena Wang), who finds herself rebelling against the forced internment. 
Takei plays Sammy's grandfather, Ojii-Chan. He also has a second role, as an aged Sammy who looks back on the 1940s in two scenes that bookend the musical.
Allegiance premiered in San Diego in 2012, and went to Broadway in 2015. The JACCC had been interested in bringing the show to Los Angeles after its New York stint, said Alison De La Cruz, the center's director of performing arts and community engagement. 
The JACCC and East West Players worked with the show's producers to deliver a slightly altered version of Allegiance to Little Tokyo, according to Snehal Desai, the musical's director and the artistic director of EWP. Ultimately they worked out a schedule that allowed some of the Broadway cast, including Takei, to participate.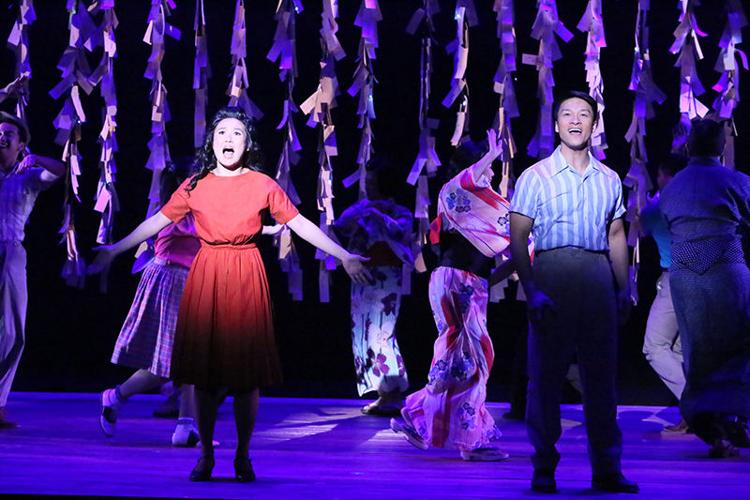 Staging the show in Little Tokyo carries a symbolic weight, according to Takei, whose own childhood experiences in internment camps in Rohwer, Ark. and Tule Lake in California helped shape the musical. Little Tokyo's large Japanese American population was heavily impacted by interment, with thousands of people forced to spend years in the camps.
"This is where it belongs. It's my hometown," Takei said. "It's also the place with the largest concentration of Japanese Americans and thus people either touched by or who have families touched by the imprisonment of innocent American citizens of Japanese ancestry, one of the most egregious mistakes in our democracy."
Past and Present
Thione and Kuo effected some minor changes for the Los Angeles run. The cast shrunk from the 19 on Broadway to 15 here, clearing some subplots. Several Caucasian characters in the ensemble have been amalgamated into one figure of authority, played by Jordan Goodsell.
Desai said that he did not see Allegiance during its San Diego and Broadway runs. Intriguingly, while reading the book and lyrics, he found a unique theatrical reference point.
"I kept going back to Our Town," Desai said, referring to Thornton Wilder's 1938 play about life in a small American town. "This is a portrait of a community in a terrible situation, against which the Kimuras' story is told."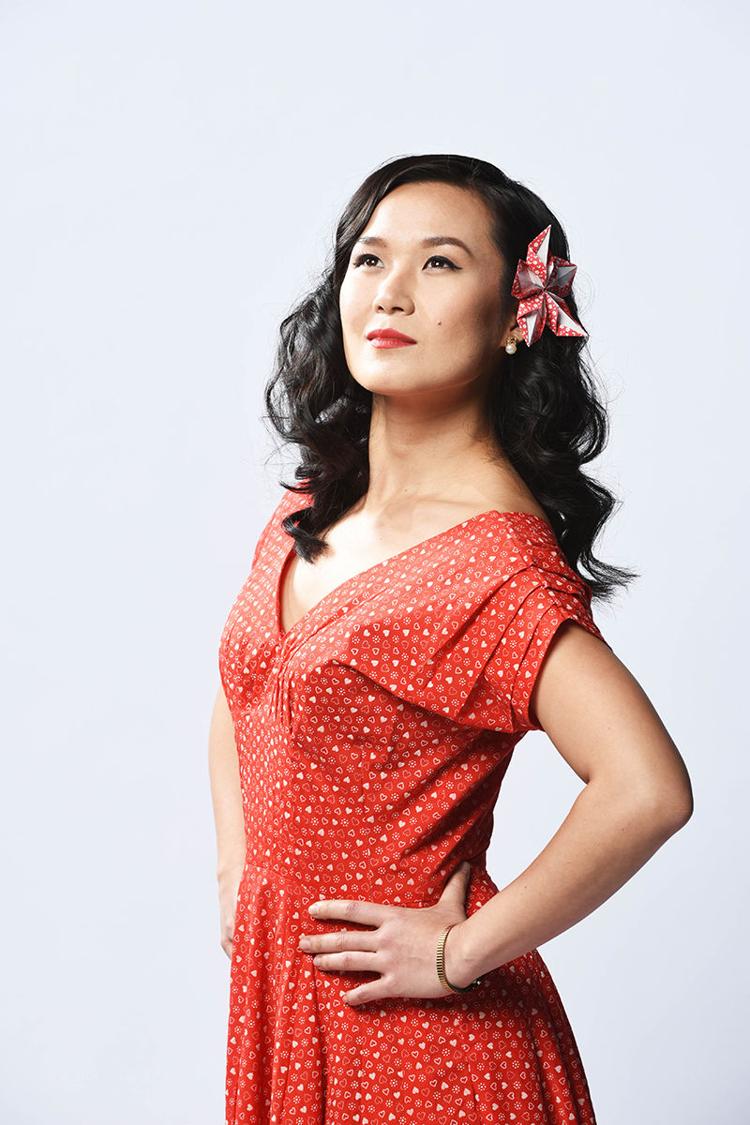 Desai sought to balance the scenes of gravity and pain with segments that celebrate life and vitality. While researching conditions in the internment camps, the creative team discovered moments of dance, sports competitions and more, with interned Japanese Americans working to make the best of their circumstances.
The tonal balance is addressed in the music. Kuo's set list contains emotional ballads and ensemble numbers touching on resilience, such as "Gaman," but there are also big upbeat routines.
Yet even these songs don't escape the emotional impact of keeping U.S. citizens in internment camps. They are full of barbed lines highlighting the situation the Kimuras and their community face. "Paradise," one of Allegiance's most energetic numbers, sees the rebellious Frankie (Eymard Cabling) lead Kei and others in a fast-paced dance while expressing disgust at internment and the Japanese Americans who willingly go along with it.
"When it's pitch black dark at night, the army might assume / that you're trying to escape, if you're running to the bathroom," they sing. "Let them aim their spotlights down, but smile real nice / just put up and shut up, 'cause you're in paradise."
The shift to Los Angeles also offers returning cast members an opportunity to try new things, said Elena Wang, who plays Kei Kimura. Takei agreed, saying that the cast is making "new discoveries" with the show, such as a fresh approach to some character relationships, and new choreography from Rumi Oyama.
While Allegiance is set decades in the past, Takei is among many observers who note its ties to the present. He said he sees echoes of Japanese interment in the policies of the Trump administration, from a travel ban aimed at Muslims to federal immigration raids.
Thione echoed that sentiment, saying that when the show was on Broadway the crew was unsure how audiences would react to such a serious topic.
"What we discovered is we gave little credit to audiences. They were ready and eager to discover a more nuanced and darker text," Thione said. "When we opened on Broadway it was before the presidential election reached a scorching temperature. Once that heated up, I remember clearly thinking the relevancy and connection of this is something audiences are no longer shying away from."
The election, of course, was more than a year ago. But the Allegiance team keeps powering forward, certain their message will resonate.
Allegiance runs Feb. 28-April 1 at the Aratani Theatre, 244 S. San Pedro St., (213) 628-2725 or allegiancemusical.com/la.
 © Los Angeles Downtown News 2018