DTLA - Downtown Los Angeles' transformation is impossible to miss. Cranes speckle the skyline and new restaurants seem to open weekly. The shift is impacting Downtown veterans and new arrivals.
[Get DTLA stories in our daily email newsletter.]
A new book seeks to capture this amorphous moment, but not all at once. Rather, it looks at the evolving community in just over three dozen ways.
DTLA/37: Downtown Los Angeles in Thirty-seven Stories tracks the changing neighborhoods of the Central City. Written by Kathryn E. McGee and Yennie Cheung, with photographs by Tim Ronca and Lev Tsimring, the book was researched and written over a two-year period, catching slice-of-life moments and more gradual shifts in Downtown. The 144-page tome was released in November.
The stories are short, usually just a few hundred words, but are evocative of place and tone. The photos range from intimate portraits to sweeping vistas of the community.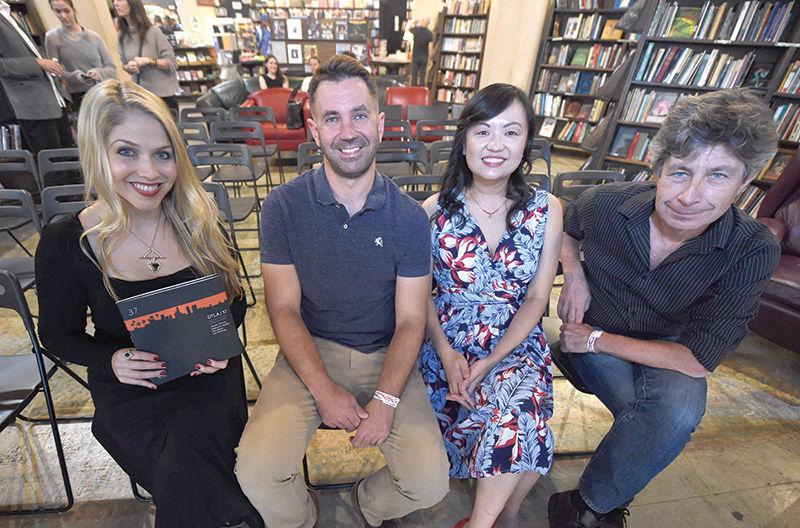 "We learned a lot in making this," McGee said. "Neither Yennie nor I live in Downtown. We've been here for work and other reasons, but to actually go to places and learn as much as you can about a person and their relationship to the location was a different experience."
The book is organized around a descending countdown, starting with 37 people doing yoga in Grand Park. Sometimes the number is a minor detail that sets the scene, like the 19 Elvis portraits in the Chinatown velvet art museum Velveteria. In other instances there is a historical context, such as noting the 12 vaudeville-era theaters in Downtown.
The book is part of Los Angeles-based En Ville Publishing's 37 series, a set of books telling 37 stories about different city neighborhoods. Past volumes were set in Tokyo and San Diego, among other cities.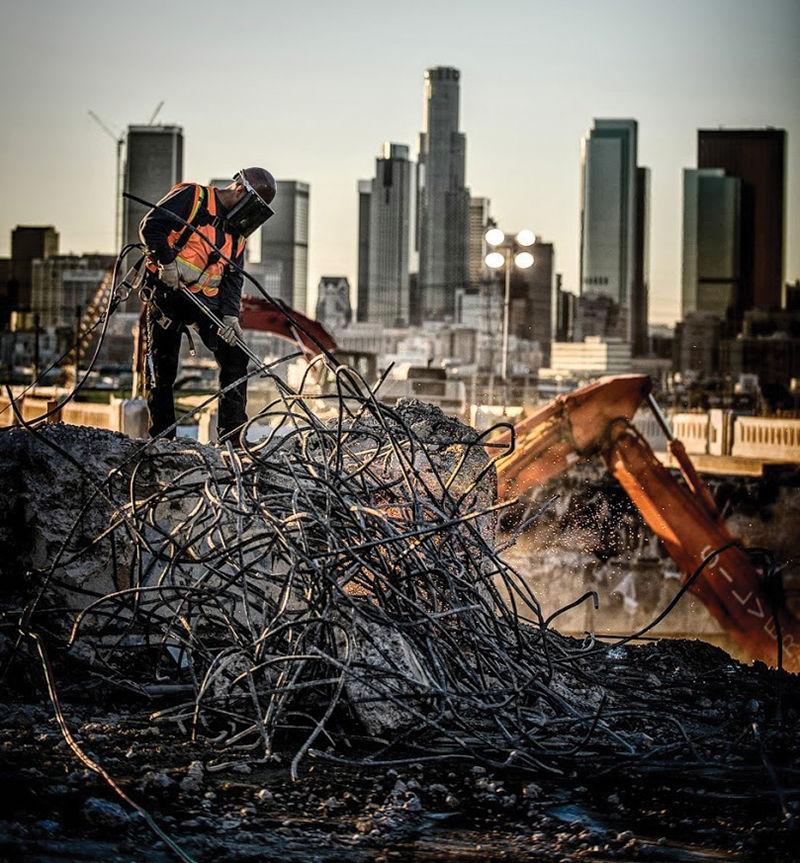 Cheung is a Los Angeles native, while McGee and Ronca are transplants. All said that researching the stories led them to parts of Downtown they hadn't visited before.
"One of the things that was eye-opening for me was wandering through Skid Row for a couple of our stories and seeing all of the work being done to help the homeless," Cheung said. "We got to walk through the Downtown Women's Center and meet people who live and work there."
Some stories came about serendipitously, McGee said. While at the Love Song Bar on Main Street, they met a resident of the Pacific Electric Lofts. He gave the team a tour, and the history of the building ended up being in the book — the numeric propellant is the Pacific Electric Lofts' nine floors. Another time they happened to meet a retailer known as Big Larry while they were walking on Los Angeles Street.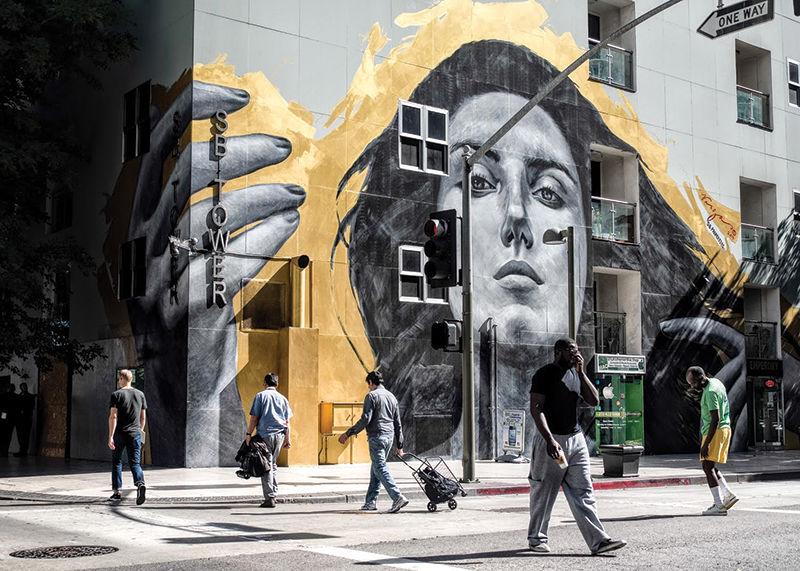 "We found Big Larry sitting outside of the store he was working in, dressed in a three-piece suit," Cheung said. "We started talking to him, and he's been working on that same block since the 1960s. He's seen that neighborhood change so much."
When it came to the photos, the work was divided. Tsimring honed in on shooting daily life and wider shots of Downtown, while Ronca more often accompanied the writers to interviews. Ronca, a New York City native, said that he is fascinated by film noir, and found that familiar tone while walking along Broadway in Downtown. That historical angle informed his shots. Tsimring found a similar inspiration, noting that certain neighborhoods felt "lost in time."
Some tales have already changed since they were written. The authors noted that Big Larry now has his own store on Los Angeles Street. The book also covers artist Kent Twitchell's second "Ed Ruscha Monument" (a replacement mural for one that was whitewashed on Hill Street) while it was still being painted; it is now finished and adorns the American Hotel on Traction Avenue in the Arts District.
  Other stories didn't make it in, whether due to changing circumstances or a desire not to overemphasize certain topics and neighborhoods, Cheung said. At a certain point, the team had to stop and close the book, McGee said.
  The writers call Downtown a microcosm of Los Angeles, with so many intermingling cultures and events. Cheung said that there are a lot of questions about what Downtown is, but nearly every answer is correct to someone.
"Downtown became so many other things, but in many ways it's still the same," she said. "For instance, I wrote about Nisei Week in Little Tokyo. It's been going on forever, but you're starting to see so many things that are a little different, as it's been more inclusive to the wider area."
Its number is 20, for the 20-foot-long streamers that appear during the Tanabata Festival, a part of Nisei Week.
DTLA/37: Downtown Los Angeles in Thirty-seven Stories is available through En Ville Publishing and other vendors. More information is at envillepublishing.com.
© Los Angeles Downtown News 2018