Downtown Los Angeles has become a destination for the Halloween season. Different venues are transforming their spaces into macabre and festive party locations while neighborhoods come together for fun, all-ages activities. 
With Halloween right around the corner Downtown is once again getting spooky. In the coming days, concert halls, museums, neighborhoods and bars will host costume contests and parties on, and around, Halloween. Much like a good monster mash, there's something for everyone's tastes.
Los Angeles Downtown News rounded up 13 of the best Halloween events, shows and activities where Angelenos can enjoy a mix of spine chilling frights and ghostly fun.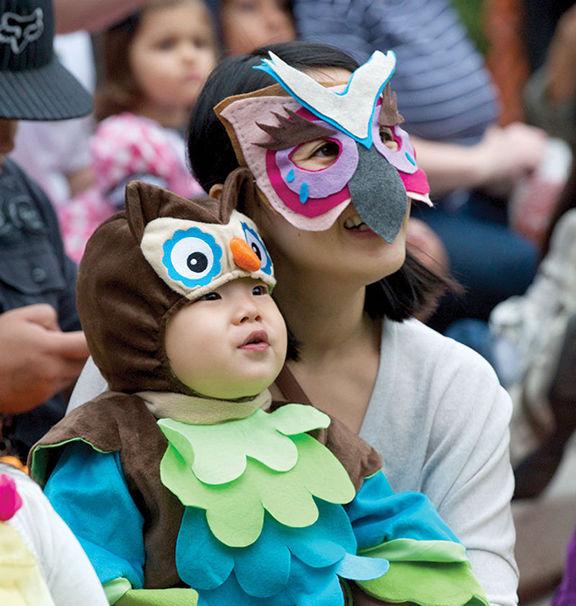 Costumes and Candy: Downtown has grown into a true residential neighborhood, which makes the annual trick or treat party at Grand Hope Park one of the season's busiest events. The 12th annual Halloween Festival for Kids, put on by the Downtown Center Business Improvement District, runs from 5-8 p.m. on Halloween proper, with activities including puppet shows and face painting, food and drinks, and plenty of doors set up in the park for kids to knock on and trick or treat at. The event is $8 in advance ($10 at the door) and kids under two get in for free. Remember to bring your own bucket or bag for your candy.
At 919 S. Grand Ave. or downtownla.com/Halloween.
Fight Night: The masked luchadors and sultry dancers of Lucha Vavoom are back once again at Downtown's Mayan Theater, this time for their annual Halloween extravaganza. This Wednesday and Thursday, Oct. 23-24, there are two stagings of "Fiesta Fantasma." As with every Lucha Vavoom show, it's a mix of Mexican professional wrestling, burlesque, comedy and music, in some cases at the same time. This week the lineup includes grapplers like the Evil Doctors, Rey Fenix, and local bar wrestling star and mustachioed menace Joey Ryan. Also on the bill are dancers Brooke Candy and Brynne Route. The production team encourages audience members to come in costume.
At 1038 S. Hill St. or luchavavoom.
An Evening with Norman Bates: The L.A. Opera is stepping out of Bunker Hill and heading over to the Theatre at Ace Hotel. The opera's orchestra will be providing live accompaniment for six screenings of Alfred Hitchcock's thriller Psycho. See Janet Leigh go on the run and end up at the Bates Motel, where things quickly take a turn for the worst. The show runs Friday-Sunday, Oct. 25-27 (with two screenings on Saturday) and Oct. 30-31. Enjoy the infamous and iconic shower scene with live strings.
At 929 S. Broadway or laopera.com.
Further Thrills: If the L.A. Opera's sonic terrors aren't enough for you and you're looking for more, the Theatre at Ace Hotel is also hosting its annual All Hallow's Ritual party at 10 p.m. on Saturday, Oct. 26. The Gothic-style venue will be decked out with cauldrons and a cathedral-like aesthetic, perfect for macabre activities. Tickets are $25 in advance and $35 at the door. There will be DJs and special guests, plus a to-be-announced drink menu for the evening. Costumes are encouraged.
At 929 S. Broadway or acehotel.com/losangeles.
Scare the Block: Little Tokyo has been getting to the season all month with its Haunted Little Tokyo programming. This week the series of events culminates with a party on Saturday, Oct. 26. From 5-8 p.m. Little Tokyo is hosting neighborhood trick or treating, followed by an outdoor block party. For the party, which runs 6 p.m.-midnight, Second Street will be closed off between San Pedro Street and Central Avenue, with vendors, merchants and bands filling the space. There will also be a beer garden set up. Entry into the trick or treating and the party are free, but some activities do cost money.
At Second Street in Little Tokyo or golittletokyo.com/haunted.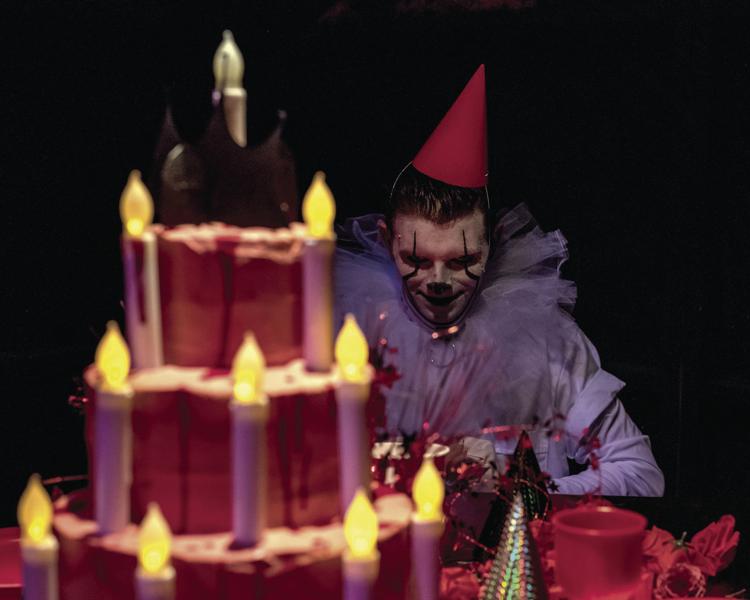 Pop-Up Pleasures: For more theatrical and interactive fun, head to Row DTLA for Haus of Creep, this year's edition of the immersive horror show Creep LA. This year's show is an open-world experience, set inside a twisted art gallery show that riffs on the Instagram friendly pop-ups common in Downtown. See some art, get touched by some art, and check out hidden rooms, the frowning clown Mr. Happy and the vindictive artists behind it all. The immersive theater show runs for multiple 75-minute performances each night. Check Creep LA's website for show dates. Tickets are $69.
At 777 S. Alameda St. or creepla.com.
Pay Tribute: For more culturally focused seasonal entertainment and art, head over to Grand Park for its annual Dia De Los Muertos celebration. Starting on Saturday, Oct. 26 and running for nine days, there will be 35 altars set up across the 12-acre park, each with a different theme and aesthetic, all paying tribute to deceased ancestors and friends. The altars are free to check out, and the installation starts with the opening kick off event Noche de Ofrenda (Night of Offering) on the Saturday.
At 200 N. Grand Ave. or grandparkla.org.
Flee into the Forest: Over on Broadway, the team at Clifton's Republic is transforming the multi-level space into an ode to the spooky fairy tales of the Brothers Grimm and Slavic legend. Into the Woods: A Haunted Fairy Tale starts at 6 p.m. on Saturday, Oct. 26 and includes people in-character as folktale characters wandering through the darkened space. Be ready for drink specials as well. Ticket packages start at $25 and come with shots as soon as you enter the space. But here's a tip, there's no cover before 8 p.m.
At 648 S. Broadway or cliftonsrepublic.com.
The Scottish Play: William Shakespeare never wrote a straightforward horror story, but his Scottish tragedy Macbeth has many of the trappings of one: fog-filled bogs, witches, murder and ghosts. The Shakespeare Center of Los Angeles is diving into the ghastly world of Macbeth for a second year with an immersive staging of The Tragedie of Macbeth. Instead of being confined to one stage, witness all of the murder, betrayal and hauntings close up as scenes move throughout the Shakespeare Center's building, starting underground and weaving through a castle, battlefields, forests and more. Shows are held on Saturdays and Sundays at 7:30 and 9:30 p.m.
At 1238 W. First St. or shakespearecenter.org.
Dark Wave: It's time to get your goth on and dance the night away. Resident is hosting a special edition of Music for the Masses on Halloween night. Focused on dark '80s New Wave music, DJs Ultragrrrl and Le Apples will be spinning mixes from New Order, Joy Division, Depeche Mode and other moody acts all night. If the venue gets too dark for you, there is always Resident's outdoor beer garden. Tickets are $10.
At 428 S. Hewitt St. or residentdtla.com.
Get Your Check Up: Eighth Street's Golden Gopher is also getting into the spooky season this weekend. The already dimly lit bar is getting a two-night thematic makeover Friday and Saturday, Oct. 25-26, when it transitions into an infamous hospital. The "Haunted Hospital" will see medical equipment set up around the space, plus drink specials such as the Code Blue, DNR and Blood Transfusion. On Saturday there is a costume contest with the winner announced at 11 p.m. (there are prizes for the top two).
At 417 W. Eight St. or goldengopherla.com.
On the Tracks: For more all-ages fun ahead of Halloween proper, follow the train tracks to Union Station. The historic transit building becomes "Boonion Station" this weekend. The free party runs 12-6 p.m. both days, with the station's south patio playing host to puppet shows, face painting, crafts and multiple to trick or treat. There will also be costume contests with prizes, as well as a "Monster Mash Dance Party."
At 800 N. Grand Ave. or unionstationla.org.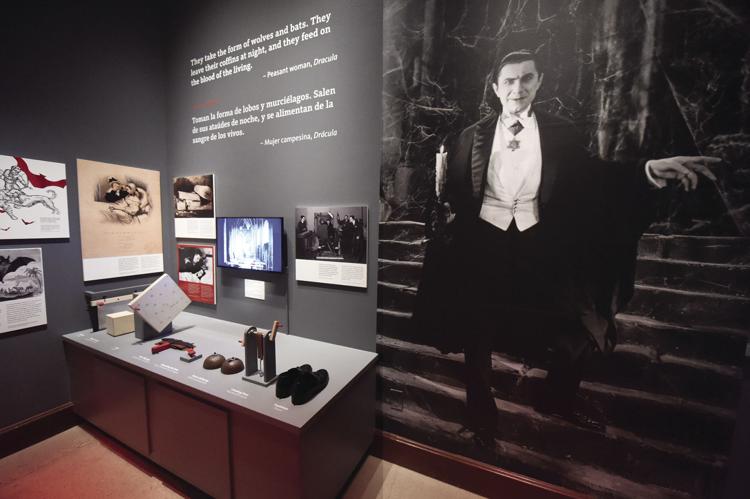 Weird Science: Halloween isn't just about parties; it's also a chance to learn spooky facts. The Natural History Museum of Los Angeles recently launched its Natural History of Horror exhibition. The show focuses on the real-world science and cultural inspirations behind Dracula, Frankenstein, The Mummy and the Creature from the Black Lagoon. Try your hand at some of the interactive components, from recreating classic horror sound effects to making frog legs twitch with electricity. Also be sure to look at the historic props from classic Universal horror films. If you can't make it in time for Halloween, the show runs through April 19.
At 900 Exhibition Blvd. or nhm.org.