DTLA - The 1951 Rodgers and Hammerstein musical The King and I is known for lavish dance numbers and heartbreaking songs, such as "Shall We Dance," about the burgeoning romance between Western tutor Anna and the King of Siam. In the decades since its debut, however, it's been criticized for patronizing, Western-centric politics and a history of casting white actors as Asian figures.
Soft Poweraims to flip that cultural perspective. The show, a collaboration between Downtown juggernaut the Center Theatre Group and Little Tokyo's pioneering East West Players, was written by Tony Award-winning playwright David Henry Hwang (M. Butterfly, Flower Drum Song and Yellow Face, among others), with music by Tony-winning Fun Home composer Jeanine Tesori. The show peers at modern American politics, China's rise as a superpower and a romance of sorts between people from opposite ends of the Pacific.
The production, which debuts at the Ahmanson Theatre on Wednesday, May 16, is also satire. Put it all together and it's a heavy slate, acknowledged the show's director, Leigh Silverman.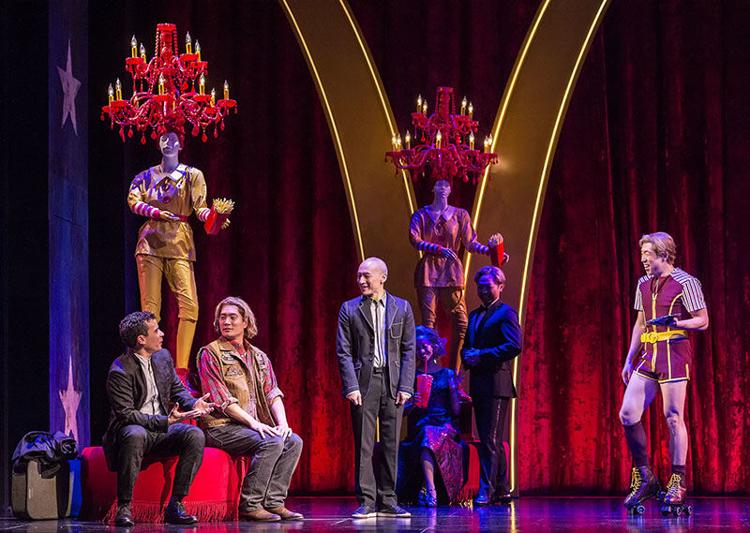 "One of the things I love most about working with David Hwang is that he's challenging himself to break his format," Silverman said. "Those kind of stylistic shifts in Soft Powercan be so satisfying for the audience. You're asking people to go on one kind of ride and then go to another. This piece is really a shape shifter."
Conrad Ricamora stars as Xue Xing, a Chinese businessman in the United States in 2016. He's working with author DHH (Francis Jue, playing a character based on the playwright) to create a Shanghai-set television series. At a political fundraiser he meets Democratic presidential candidate Hillary Clinton (Alyse Alan Louis), and the two begin talking. That encounter later becomes sensationalized.
One twist in Soft Power is that the entire first half of the show is staged like a play, with no song and dance elements as it follows Xue and his interactions with Clinton, along with his conversations with DHH. About midway through, it dives into a musical based on the events of the first half. It's somewhat metatextual and meant to satirize traditional American musicals, but at the same time Silverman said the back half contains all of the song and dance pieces of a Broadway show such as, well, The King and I.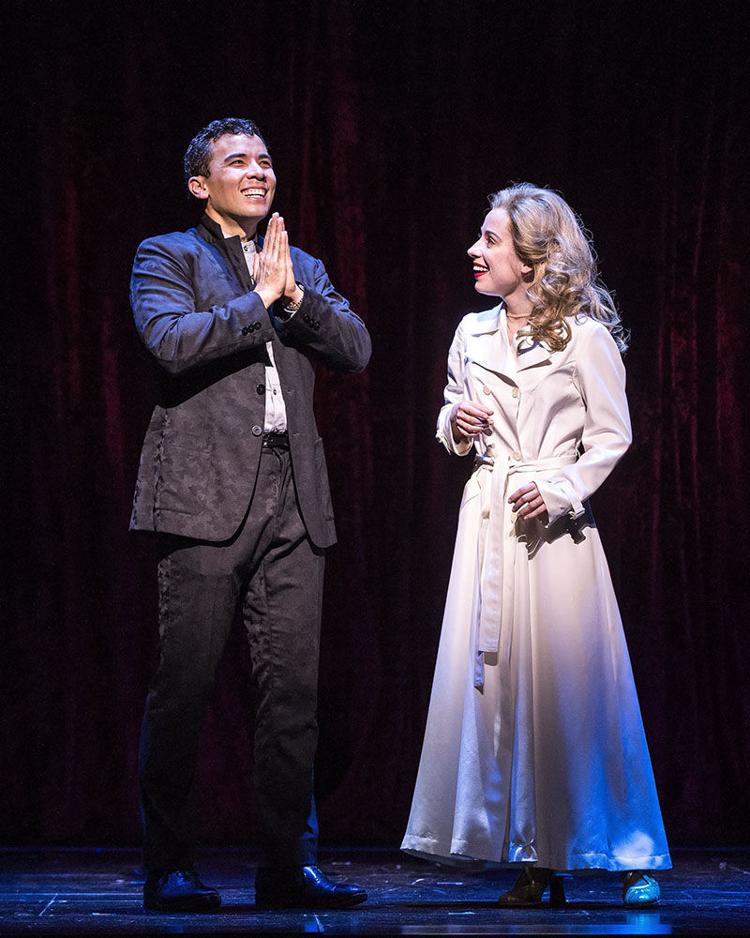 "We have a 23-person orchestra and huge dance numbers. When we go into musical numbers, we go big," Silverman said. "Part of what the show is doing is delivering all of the promises of a giant musical, while asking you to examine what a musical is and what the delivery system is for the message it's telling."
Given that a character is named DHH, audiences might wonder how much of what occurs is autobiographical. Jue, who is bald, joked that he wanted a wig for the part — "David has the most spectacular hair!" — but that didn't happen. Turning serious, he said DHH is not meant to be Hwang, although Hwang and the character have similar experiences, including a close brush with death. Jue avoided imitating the playwright's mannerisms and worked with Silverman to craft the role.
"The one thing David has insisted on, actually, is the pen I use to take notes in the play must be like the pen he uses to write," Jue said.
Jue added that, from a broad perspective, Soft Power is a look at cultural appropriation and stereotypes. It's both a reflection of Hwang's love-hate relationship with The King and I and an effort to simultaneously satirize that plot while creating a show that still enthralls an audience.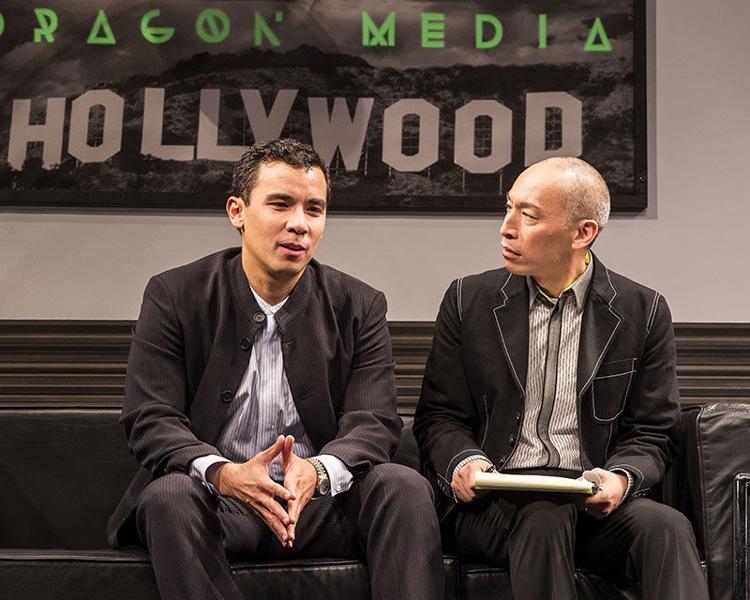 Silverman noted that it is difficult to balance the tonal shifts in the show, but she also said the mix of humor, romance and political commentary keeps the work timely and relevant. She said Soft Power explores the fractured state of American politics and the fallout of the 2016 presidential election. Still, she said the Hillary Clinton of Soft Power is kind of an everyman — or an everywoman — character.
"She's as much Hillary Clinton as the king in The King and I was the real king of Siam," said Silverman.
The show contains a broad array of musical styles and genres. Numbers bounce from militaristic and nationalist to upbeat and comedic. The musical half of the show contains more elaborate staging, with large stands made of oversized Budweiser cans — remember its claim to be "the king of beers" — and characters decked out in futuristic McDonald's uniforms.
Silverman described Soft Power as "wildly subversive." It's also diverse. She pointed out that the cast is majority Asian American, with the lone white actor being a woman.
"For Center Theatre Group to put the kind of energy, trust and resources in a musical made by women and people of color is extraordinary," Silverman said.
That's why, for all of the comedy and skewering of the musical genre Soft Power delivers, Silverman said that at its core the show is a commentary on the current political climate. She said she hopes that audience members leave "disturbed in all of the right ways."
Soft Power runs May 16-June 10 at the Ahmanson Theatre, 135 N. Grand Ave., (213) 972-4400 or centertheatregroup.org.
© Los Angeles Downtown News 2018