DTLA - It's easy to fall into a groove of your favorite spots in Downtown Los Angeles. We're creatures of habit, and once we find something we like, particularly in a community with so much to offer, we tend to stick with it.
[Get DTLA stories in our daily email newsletter.]
That's good, but don't let the familiar turn you off from trying out the new and weird. If your work schedule allows it, then you definitely shouldn't limit your nights out to Friday and Saturday.
Part of Downtown's evolution into a 24-7 community is the 7 part, and there is something great to do every night of the week. Here are some of the best options. A few are well-known, others…less so.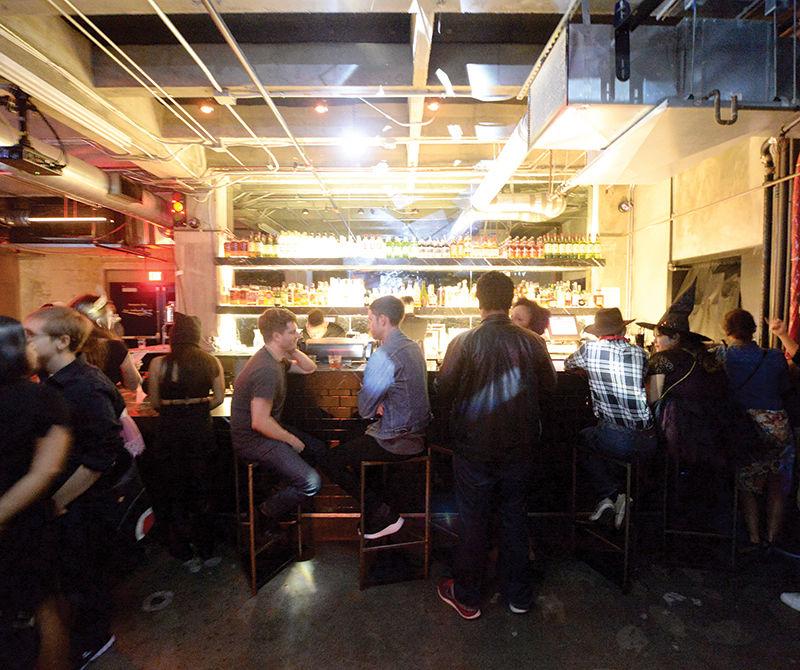 Monday: The Historic Core joint The Lash is a Downtown nightlife favorite for a reason: It's got two rooms, a consistent array of talented DJs, a friendly crowd, reasonably priced drinks and a minimalist European club vibe. The start of the week brings a bonus in the form of DJ Josh Peace and his regular Mustache Monday set. It's one of the best gay dance parties in the city — as it was when it was hosted at the nearby La Cita. Peace is usually joined by a second act (not yet announced for June 27) for the evening of lively house, funk, techno and beyond. Not gay? Don't worry about it — Mustache Mondays is a blast for all. At 117 Winston St. or thelashsocial.com.
Tuesday: Broadway's Theatre at Ace Hotel is one of Downtown's true new-school prestige venues, but the Ace's Upstairs bar courts plenty of top-notch music acts, too, including the local collective Dart DJ on June 28 from 8:30 p.m.-2 a.m. Dart's artists spin slick vinyl-only sets of classic disco, funk and soul plus new cuts from the likes of Daft Punk, Duck Sauce and even T-Pain. No wonder the collective has good taste: Dart is led by Jesse Kivel of synth-pop duo Kisses and Michael David of the dance music duo Classixx. Keep your eyes, and ears, peeled for special guests on the decks. At 929 S. Broadway or acehotel.com/losangeles.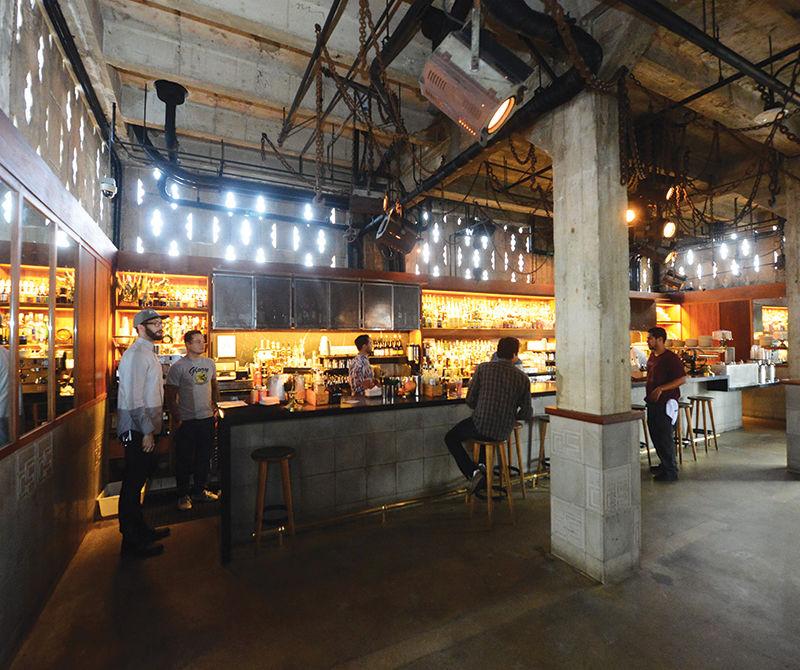 Wednesday: Jure Pukl has won accolades for his jazz compositions, which drip with virtuosic technique but also a vintage elegance and smart melodies. The Slovenian tenor saxophonist takes the stage at Little Tokyo's Bluewhale jazz club on June 29, and audience members had best prepare for an onslaught of hip playing from all members of Pukl's quartet. Cover charge for the 9 p.m. performance is $15. As usual, Bluewhale offers a respectable selection of small-batch whiskies, classic cocktails (a martini always fits the vibe) and small plates for snacking. At 123 Astronaut E.S. Onizuka St., (213) 620-0908 or bluewhalemusic.com.
Thursday: When it opened in the Arts District last year, the Hauser Wirth + Schimmel gallery instantly stood out as a serious testament to contemporary art. But don't try to put the 100,000-square-foot gallery in a corner — it's also planting a stake in the social scene with a Thursday evening series of music and artist talks. This week's After 5 (so dubbed because it starts at 5 p.m.) features Madame Gandhi, an electronic act featuring Kiran Gandhi (who has drummed with MIA and Thievery Corporation) and sound designer Alexia Riner. You can also explore the current exhibit, Revolution in the Making: Abstract Sculpture By Women, take a tour led by gallery co-founder Paul Schimmel, soak in music, or sip on cocktails shaken up by Spare Room Hollywood. Admission is free but RSVPs are required and can be made on the website. At 901 E. Third St., (213) 943-1620 or hauserwirthschimmel.com.
Friday: Usually Ham & Eggs Tavern, the tiny beer and wine bar off of Olive and Eighth streets, is a quiet place to sip a cheap pint. That changes on weekend nights, as the bar lights up with unbelievably loud rock bands, DJs, singer-songwriter types and more. This week brings rough and rowdy blues rockers Deadfella, along with the Hidden Depths, Healing Gems, and Mister Mudd. The show starts at 8:15 p.m. and there's a $5 cover, which is a deal to spend the night in one of Downtown's most intimate and energetic spots for live music. Make sure to grab a slice from next-door neighbor Pellicola Pizzeria before you head home. At 433 W. Eighth St., (213) 891-6939 or hamandeggstavern.com.
Saturday: The still-new Arts District spot Resident is doing a good job of warning prudish Downtowners with an event name like "ASS Fest." The tongue-in-cheek, all-day festival on July 2 features performances from Mickey Avalon, rockers Sloppy Jane, comedy-pop trio The Weekend Pilots, and DJ sets from April O'Neil, Skin Diamond and a few other porn stars. There's face painting, raffles, cocktails, vendors and more at the event that runs from noon-2 a.m. Tickets are $25. And get your mind out of the gutter: ASS stands for "After School Special," obviously. At 428 S. Hewitt St. or residentdtla.com.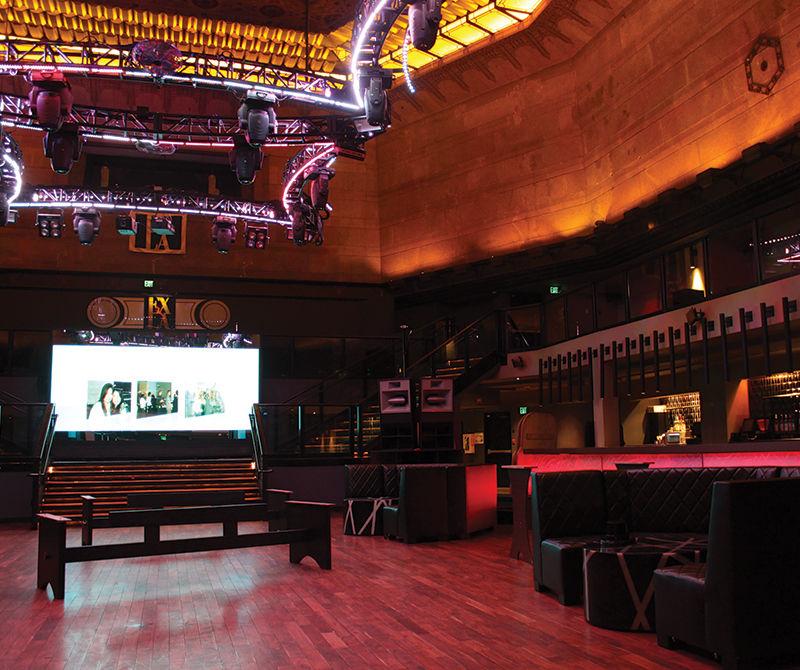 Sunday: The long 4th of July weekend means you can take some extra liberties with your Sunday night. Exchange L.A. is usually a Friday-Saturday hotspot, with the music leaning toward sexy-dance-y house sounds. That gets blown up on July 3, when dubstep/trap bro Getter headlines a set at the Spring Street club with the aim of pummeling the audience with skittish hip-hop rhythms and fat bass drops. Come for weird banger tracks like "Rip n Dip" and "666!" Stay for a possible explanation on why his music videos feature what appear to be LSD-laced hamburgers. The openers are Gladiator and Half Empty, and the party kicks off at 10 p.m. At 618 S. Spring St., (213) 627-8070 or exchangela.com.
Twitter: @eddiekimx
© Los Angeles Downtown News 2016