Downtown Los Angeles is a veritable hub of arts and culture. In just a few square miles sit some of LA's biggest museums and most prolific theater groups. For those who love contemporary art, classical music and traditional theater, Downtown LA has a lot to offer this spring season.
Upcoming exhibitions
Museum of Contemporary Art
"Henry Taylor: B Side"
Closing April 30, "Henry Taylor: B Side" is a retrospective exhibition surveying 30 years of Henry Taylor's painting, drawing and sculpture. Taylor's imaginative work is best known for his social vision and experimental aesthetic. His art conveys empathy, multiple worlds, and an imagination of color and line. This exhibition, on view at MOCA Grand Avenue, is the largest collection of Taylor's work.
"Simone Forti"
MOCA Grand Avenue brings us a second retrospective for the spring season focusing on the career of artist Simone Forti, best known as a dancer and choreographer. In addition to exhibiting works on paper, videos, holograms and performance ephemera, this exhibition celebrates Forti's career with weekly dance performances. The performance schedule occurs roughly every hour and 15 minutes Thursday, Saturday and Sunday afternoons through April 2. 
"Carl Craig: Party/After-Party"
Drawing on 30 years of experience, techno DJ and producer Carl Craig has created an immersive exhibition called "Party/After-Party, 2020." The installation is intended to be a full-body experience of sound and light as it shows visitors the experience of a club from the DJ's perspective. Upon entering the exhibition, visitors will be enveloped by Craig's soundscape of techno beats created to honor Black music pioneers.
The work was originally commissioned by DiaArt Foundation and was created intentionally to interface with the architecture and space of the Geffen Contemporary at MOCA, where the installation will be on view. The work was conceived before COVID-19, making it poignant as we reenter a world less restricted by social distancing.
"Carl Craig: Party/After-Party" runs from April 16 to July 23.
Japanese American National Museum
"Don't Fence Me In"
"Don't Fence Me In: Coming of Age in America's Concentration Camps" is an upcoming exhibition at JANM that explores the experiences of Japanese American youth as they navigate their identities as young Americans while being interned during World War II. This exhibition demonstrates ways these children and teens came together to create a community, from color guards to dances and sports leagues.
During the period of Japanese internment, over 120,000 Japanese Americans were interned throughout the country, with approximately a third of them being children. For some, the activities portrayed in this exhibition were contained to their period of internment, but for others, coming of age during wartime internment shaped their identities.
This exhibition runs March 4 to Oct. 1.
"Nima Voices: Episode 12 — Kristen Nemoto Jay"
Free to the public, "Nima Voices" is an interview series that shares the stories and experiences of influential Nikkei (the descendants of Japanese emigrants) from around the world. On April 11, guest host Shari Y. Tamashiro, a cybrarian who has documented the stories of Japanese Hawaiians and Okinawans, will interview Kristen Nemoto Jay, the editor of The Hawai'i Herald: Hawai'i's Japanese American Journal.
The Broad
"William Kentridge: In Praise of
 Shadows"
Closing on April 9, this exhibition is William Kentridge's first monograph presentation at The Broad. The exhibition features more than 130 works in an interactive design surveying 35 years of the South African artist's career. The show also includes 18 works from the Broad's collection to thematically complement Kentridge's work. Themes of the exhibition follow Kentridge's experience growing up in Apartheid-era Johannesburg.
Complementing the exhibition will be two events on March 18, "Speaking in Gabrielino" and "Don't Disappear Us." "Speaking in Gabrielino" features performances by Tongva artists, activists and educators so that attendees can hear the sound of the native Tongva language. "Don't Disappear Us" is a specially commissioned performance by Patrisse Cullors, a Black Lives Matter activist, that encourages attendees to bear witness to the impact of right-wing media on Black culture.
"Keith Haring: Art is for Everybody"
This exhibition will feature over 120 works spanning the career of the artist, Keith Haring. Divided into 10 galleries, the exhibition showcases a breadth of mediums from video to sculpture to graphic works. The works demonstrate Haring's prolific career that spanned a short time from the late 1970s to 1988, two years before he died due to AIDS at age 31. The show will run from May 27 to Oct. 8.
CA African American Museum
"Helen Cammock: I Will Keep My Soul"
On view at the California African American Museum through spring until fall is the exhibition "I Will Keep My Soul," centering around Helen Cammock's experience visiting New Orleans for the first time. The exhibition draws on film, poetry, performance, archival documents and books rooted in the culture of New Orleans to demonstrate the nature of the city. Cammock brings her touch to the collection on view by adding her poetry, ceramics and audio of her playing the trumpet.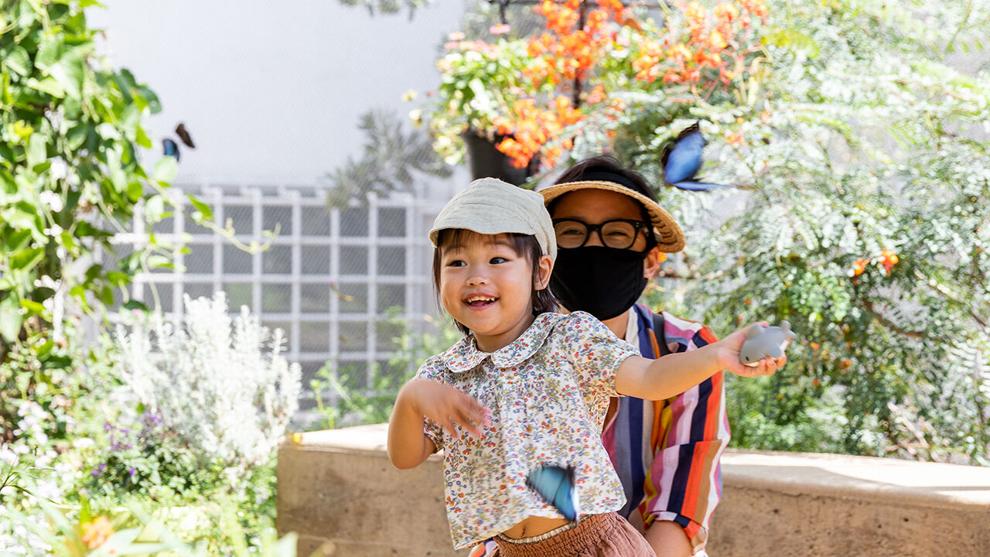 Family-friendly exhibitions
California Science Center
"Maya: The Exhibition"
Explore the legacy of the Mayan civilization with the California Science Center's display of over 250 Mayan artifacts detailing the rise and fall of the ancient empire that disappeared nearly 2,000 years ago. Accompanying the exhibition is a movie produced by the center entitled "Mystery of the Maya" that visitors can view in their IMAX Theater. The movie joins an archaeologist and a young Mayan descendant as they search for ancient ruins and unlock their secrets. The exhibition opens on April 2.
The Endeavour
The Space Shuttle Endeavour has been an icon of the California Science Center since it was transported to the museum after flying its final mission in 2011. The Space Shuttle will be on display at the California Science Center until its new home, the Samuel Oschin Air and Space Center, is complete. Until then, visitors can enjoy the space shuttle and its accompanying exhibitions.
"Mission 26: The Big Endeavour" is an exhibition at the California Science Center that documents the transfer of The Endeavour to its current location. The exhibition features photographs of the shuttle as it journeyed 68 hours and 12 miles through LA to the Endeavour Pavilion at the Science Center.
Admission to the California Science Center is free and does not require a reservation. However, IMAX movies and other attractions, excluding The Endeavour, do require the purchase of a ticket.
Natural History Museum Los Angeles
Spring Butterfly Pavilion 
Walk among hundreds of butterflies at the Natural History Museum's outdoor butterfly enclosure. The netted area features brightly colored native plants and up to 30 native butterfly species, including the Western Tiger Swallowtail and Common Buckeye butterflies. Animal care specialists and museum educators will be available inside the enclosure to help teach about the life cycle of butterflies and point out caterpillars and chrysalis nearby.
Entry is by timed 30-minute sessions Monday through Sunday. The enclosure will open through the spring and summer seasons until Aug. 13. 
Annual Bug Fair 2023
Join the Natural History Museum for their 37th annual Bug Fair. This two-day festival from May 20 to May 21 celebrates all the creepy-crawly insects with a series of exhibitors. At the festival, you will be able to see exotic insect collections, experience up-close encounters, and learn about the benefits of insects to our natural environment.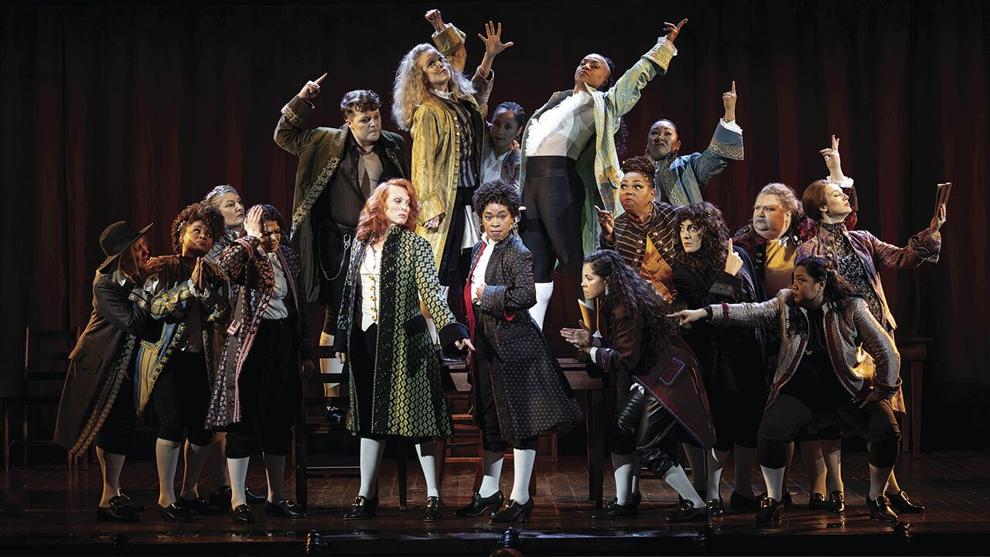 Opera and theater
Center Theater Group
Ahmanson Theater 
This spring at The Ahmanson, the Center Theater Group will perform "1776." The Tony Award-winning musical will be available in a new production directed by Jeffrey L. Page and Dian Paulus utilizing a multiracial cast representative of many genders and ethnicities. The plot of the play tells the story of John Adams as he moves through the events leading up to the signing of the Declaration of Independence. Shows runs April 11 to May 7.
The Center Theater Group will also perform the Pulitzer Prize-winning production "A Soldier's Play" by Charles Fuller. Based in 1944 on a Louisiana Army base, the story follows a series of interrogations following the murder of a Black soldier. The play will be directed by Tony Award winner Kenny Leon and led by Broadway's Norm Lewis. This show will follow "1776," running from May 23 to June 25.
Mark Taper Forum
From March 8 to April 9, the Center Theater Group will perform "Twilight: Los Angeles 1992" at the Mark Taper Forum. This production dramatizes the events of the five days following the Rodney King verdict. The playwright, Anna Deavere Smith, wrote the play over nine months using over 300 interviews conducted the year following the uprising. On March 10, the performance will be limited to a Black-identifying audience to create space for the Black community in the historically white theater environment.
Following "Twilight" is "A Transparent Musical" from May 20 to June 25. This musical comedy tells the uplifting and comical story of the Pfefferman family as their patriarch comes out as a transgender woman. The tale follows the family through their journey of discovery, acceptance and celebration.
LA Opera
"Pelleas and Melisande"
This five-act opera by Claude Debussy was adapted from the symbolist play of the same name in 1902. The plot of the opera conjures up the image of a classical fairy tale. A prince wanders through the forest and finds a mysterious woman of untold beauty. But when he brings her home, forbidden love blossoms between the woman and the prince's younger brother.  
Although admission prices vary with each performance, tickets for the LA Opera make the famously pretentious art form accessible, with tickets starting at $15 each and $50 for a package. The opera is performed in French with English subtitles. 
"Mary Motorhead / Trade"
The West Coast premiere of this double bill by Irish composer Emma O'Halloran pairs the story of a convicted murderer's secret history with the story of a rent boy and his closeted client trapped in working-class Dublin. The performances will take place at the Redcat with four showings from April 27 to April 30.
"Otello"
The LA Opera's final production for the Spring is Verdi's reimagination of the Shakespearean classic "Othello." Available from May 13 to June 4, "Otello" takes the audience on an operatic journey following Othello's rampage of fury and murder as he begins to suspect his wife, Desdemona, might be unfaithful. Rachel Willis Sorensen will make her company debut as Desdemona, and Artist in Residence Russell Thomas will seize the tidal role of Othello.
Alamo Drafthouse
The Alamo Drafthouse is not your everyday movie theater. Instead of just a ticket to see the latest flick, this theater allows guests dinner and a show. Every chair is equipped with a table as guests are unobtrusively served dinner while they enjoy their movie. Simply browse the menu, write down your orders on their paper forms, and have your food delivered without interrupting your experience. Movies available range from the latest releases and the occasional classic.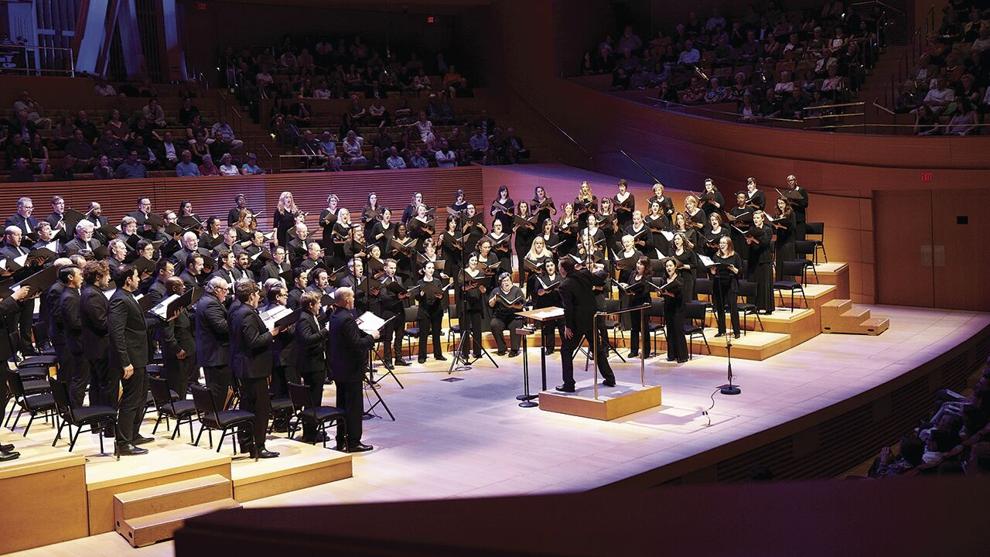 Music
LA Philharmonic
The LA Philharmonic will begin this spring at the Walt Disney Concert Hall with Susanna Malkki leading the orchestra in Dvorak's "Slavonic Dances" for March 23 to March 25. This arrangement, written before Dvorak's rise to popularity demonstrates the transformation of Czech and Bohemian folk dances. Dvorak will make a reappearance this season from May 5 to May 7 as his famous Violin Concerto is played alongside Bruckner's Symphony No. 7.
Tchaikovsky, Sibelius and Brahms dominate the end of March through April, with several arrangements from the three composers scheduled. Most notably, Brahms' Symphony No. 1 will be conducted by Rafael Payare from April 13 to April 16. The Venezuela-born director, Payare, will also conduct Still's "Darker America" and Wagner's "Wesendonck Lieder," in that arrangement.
Closing off the season will be LA Philharmonic's very own Gustavo Dudamel as he leads an arrangement of Beethoven and Smith (May 25 to May 27) and Mozart (June 1 to June 4). The famed conductor recently announced he would be leaving the LA Philharmonic for the New York Philharmonic in 2026, giving Angelenos only a few more seasons to enjoy his work.
LA Master Chorale
The LA Philharmonic is not the only musical group to perform this Spring at the Walt Disney Concert Hall. The LA Master Chorale will perform arrangements of "Esmail / Faure" (March 26) and "Ellington / Williams" (June 10). "Esmail / Faure" will premiere new work combining Indian and Western classical music traditions while "Ellington / Williams" celebrates Duke Ellington and Mary Lou Williams, two influential figures in American jazz.
Zipper Hall at Colburn School
The Colburn School is an excellent place for music and dance enthusiasts to survey up and coming talent. Performances and ensembles are cast with students looking to showcase their skills as they move through the school's arts program. Many of the programs are free and several are also available via livestream.
Highlights from this season being performed at Zipper Hall in Downtown LA include "Counterpointe" (March 25), a presentation of Jerome Robbins' ballet "Antique Epigraphs," the Colburn Contemporary Ensemble (April 6) and the Colburn Baroque Ensemble (April 7), and Spring Tap Works (May 20), where Colburn's tap dance students show off their skills.
LA Live
The Belasco
For music lovers, Live Nation venue The Belasco has music scheduled every weekend through spring. Most concerts feature rock ensembles like Fleet Foxes (March 22), Colony House (March 31) and Nothing More: Spirits Tour 2023 (May 3), but there are also plenty of metal and pop bands scheduled to play at The Belasco. Metal highlights include Static-X's Rise of the Machine 2023 (April 15), Wage War's The Manic Tour (April 22) and Carcass with Municipal Waste, Sacred Reich and Creeping Death (April 30).
The Belasco also has booked Joe Dombrowski for a live special comedy show taping on March 18. General admission tickets start at $45. Another special event is "Be Our Guest," a 21-and-older Disney DJ night on May 20, and at the very end of the season, there will be a single performance of the Old Gods of Appalachia.
The Wiltern
Similar to The Belasco, The Wiltern has over 30 live events scheduled this spring. Its offerings are more diverse, with performances in jazz, dance/electronic, hip-hop/rap, world and religious. Highlights include R&B performer Djavan (May 7), dance/electronic group Hippie Sabotage (April 20) and rapper Lil Wayne (May 13). The Wiltern will also host a single comedy show for Sam Morril on April 21.