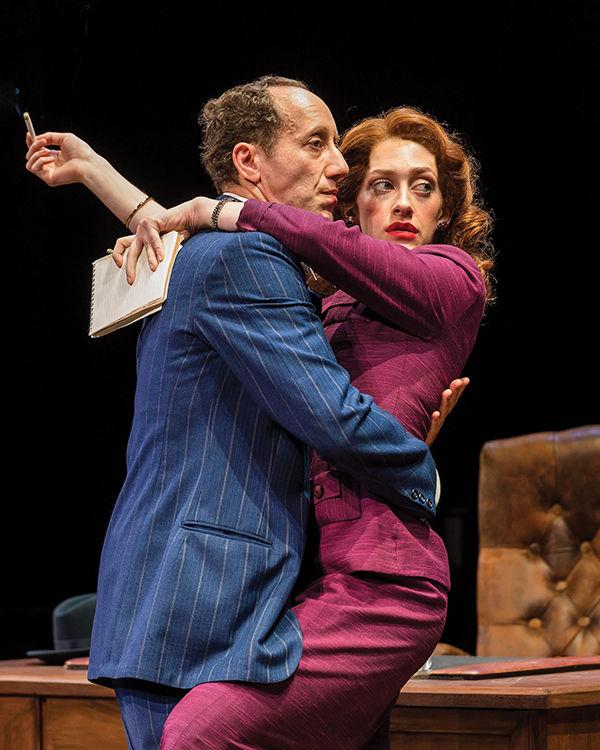 1. Ethan Coen's mishmash of stage tales A Play is a Poem, wraps up its world premiere run at the Mark Taper Forum on Sunday, Oct. 13, but thankfully there are plenty of opportunities to catch the play before it's all said and done. Steeped in Americana, the short plays touch on everything from hillbillies in Appalachia to a tenement apartment in New York, all imbued with Coen's trademark wit and attention to dialogue. There are 8 p.m. shows on Tuesday-Saturday, Oct. 8-12, with a 2:30 p.m. show on Saturday and 1 p.m. and 6:30 p.m. shows on Sunday. At 135 N. Grand Ave., (213) 628-2772 or centertheatregroup.org.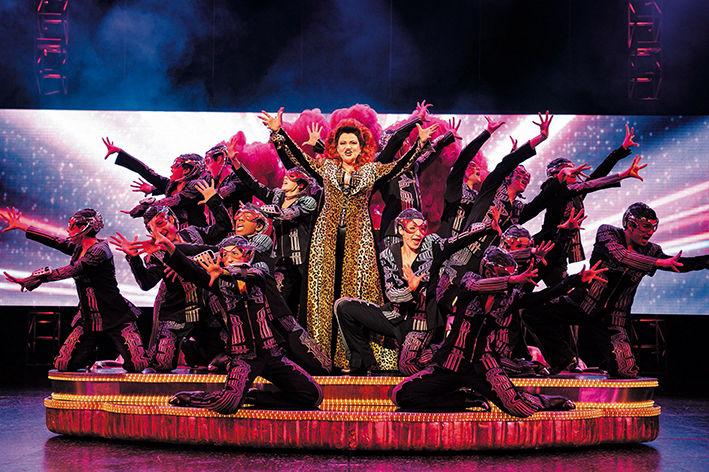 2. Fans of both the legendary rock band Queen, and musicals are in luck. We Will Rock You, the musical based off Queen's greatest hits, is coming stateside for the first time since 2013. Stopping by the Microsoft Theater on Friday, Oct. 11, Ben Elton's book draws from famous Queen tracks with characters like Killer Queen (from "Killer Queen") and Scaramouche and Galileo Figaro ("Bohemian Rhapsody") pulled from the lyrics of the songs. In total, 24 of Queen's songs will be sung throughout the performance. The show begins at 8 p.m. At 777 Chick Hearn Ct. or microsofttheater.com.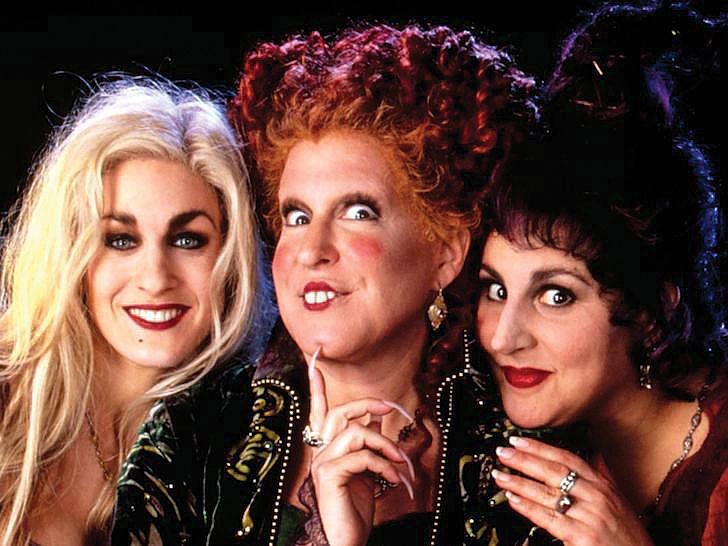 3. Flush with creepy ushers, a ghoulish MC and much more, Street Food Cinema's Cinema Phantasmagoria is getting a jump on the Halloween season at the Million Dollar Theater this weekend with two haunted screenings: Hocus Pocus and A Nightmare on Elm Street. Not exactly the scariest choice, Disney's Hocus Pocus (screening on Saturday) follows the story of a young man who moves to Salem, Massachusetts and subsequently awakens three witches that were executed in the 17th century. Hilarity and hijinks ensue. A Nightmare on Elm Street is on the opposite end of the comedy spectrum. Screening on Sunday, the film tells the story of undead slasher icon-Freddie Krueger as he hunts down the teenagers who were responsible for his death. Doors for both shows open at 5 p.m. Pro-tip: Food from the Grand Central Market is permitted inside of the Million Dollar Theater, so if you've needed a reason to check out the GCM, here you go. At 307 S. Broadway or streetfoodcinema.com.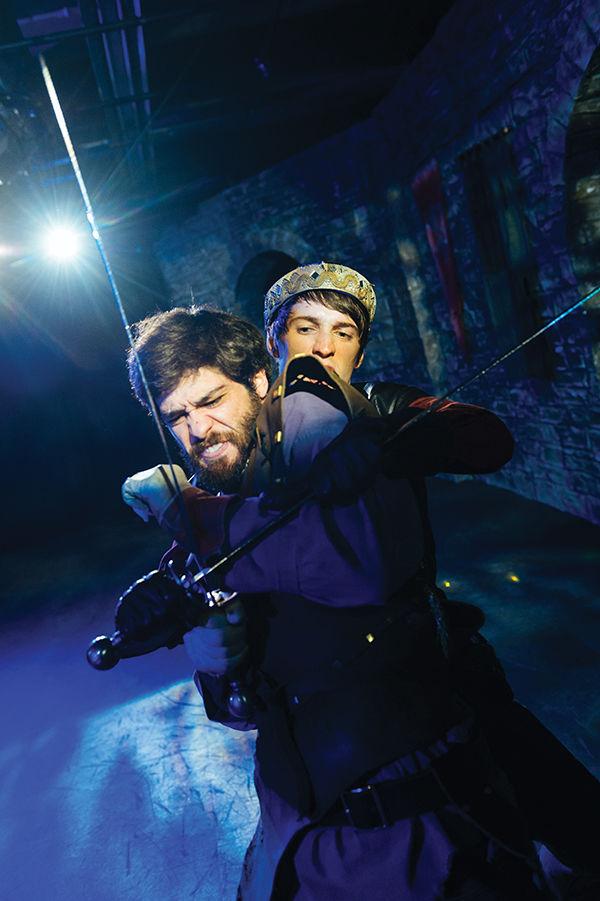 4. You've probably seen a performance of William Shakespeare's Macbeth, but you've probably never seen it in the way that the Shakespeare Center of Los Angeles has cooked up. Immerse yourself into Scottish moors and dusty and ominous castles by catching A Tragedie of Macbeth: An Immersive Experience, opening at the Shakespeare Center on Saturday-Sunday, Oct. 12-13. Running through Nov. 3, with shows held on the weekends, the play is performed as visitors are led throughout the building, which has been altered to resemble the settings from the famous play. There are two shows a day, 7:30 p.m. and 9:30 p.m. At 1238 W. First St., (213) 481-2273 or shakespearecenter.org.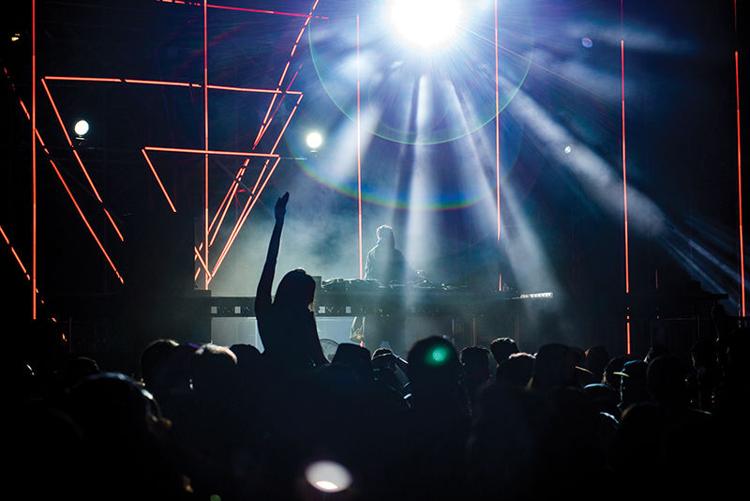 5. Can we let you in on a little secret? Secret Project, a festival that mixes electronic music, street art and food, is returning to Downtown for its sophomore effort. Taking place along Chinatown's Naud Street on Saturday-Sunday, Oct. 12-13, the festival will feature performances from artists such as DaM-FunK, Bears in Space and Grammy-nominated producer Four Tet, as well as local acts Corey Sizemore and Cooper Saver. The festival kicks off at 2 p.m. on both days. Pro-tip: there is an after party at the Exchange LA on Saturday starting at 10 p.m. In and around Naud Street or secretproject.com.