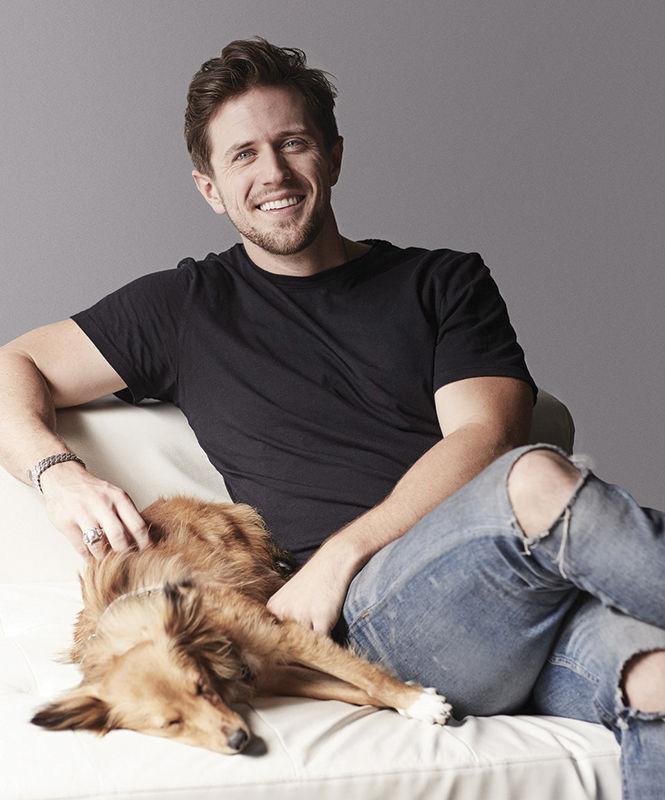 1. Just a few days after the release of the fourth book in the Red Rising series Dark Age, author Pierce Brown is stopping by the Historic Core for a discussion and signing. But don't go to a bookstore, as instead the event takes place at rock club The Regent. Set on a futuristic Mars, the series follows Darrow, a lowly miner-turned-revolutionary who in the latest installment is a hunted outlaw in the very republic he helped found. A ticket provides entry as well as a copy of the book. At 448 S. Main St., (323) 284-5727 or spacelandpresents.com.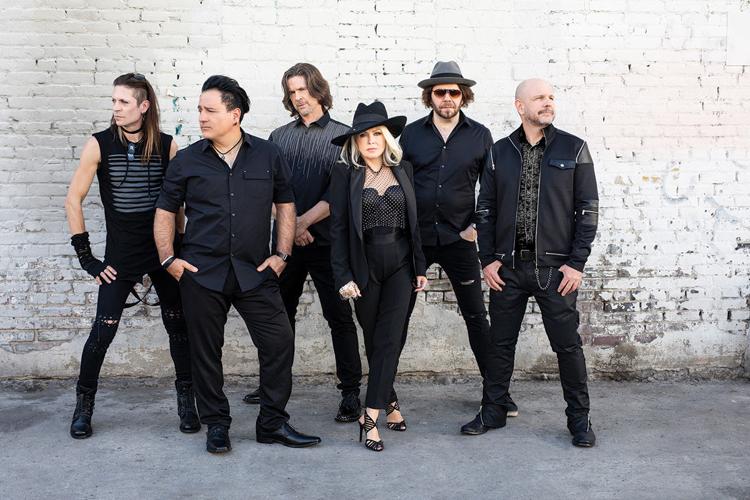 2. It's a big week for events at the Grammy Museum, with a quartet of happenings. First up, on Tuesday, July 30, is a performance and discussion with vintage Los Angeles act Berlin (shown here), who hit the mainstream with the 1982 song "The Metro," and a few years later provided the soundtrack for Tom Cruise and Kelly McGillis to make googly eyes at one another with "Take My Breath Away" in Top Gun. On Wednesday, the museum's Scott Goldman has a sit-down chat with indie-pop group Frenship on the heels of their debut album Vacation. Thursday brings Cherie Currie (The Runaways) and Brie Darling (Fanny) as they talk shop on the eve of their debut collaborative album Motivator. On Thursday Goldman talks with Icelandic indie folk band Of Monsters and Men, who just released their latest Fever Dream. Each event starts at 7:30 p.m. At 800 W. Olympic Blvd. or grammymuseum.org.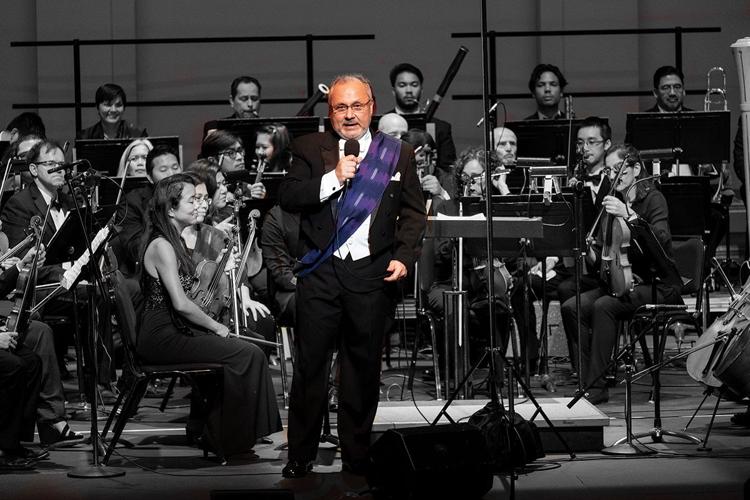 3. Another musical act is celebrating an anniversary in Downtown. The Filipino American Symphony, the only Filipino symphony orchestra outside of the Philippines, is celebrating its 10th year with its first performance at the Walt Disney Concert Hall. Led by maestro Robert Shroder, A Summer Symphony with FASO takes place on Saturday, Aug. 3, and features performances of pop selections from Frozen, Gladiator, Bohemian Rhapsody and more, as well as a variety of Filipino folk songs and tunes from popular video games. A winning selection from FASO's International Composition Competition for Philippine Folk Music will also premiere at the concert. The show starts at 7 p.m. At 111 S. Grand Ave. or fasofoundation.org.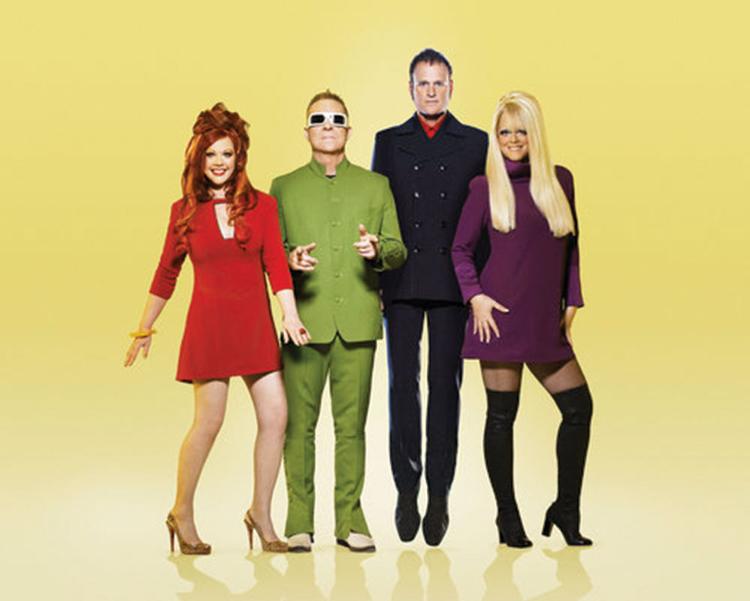 4. It's 2019. Do you know where, or what exactly, a rock lobster is? Don't answer that, and instead start humming the familiar song that remains the best-known number from kitschy rock group the B-52s. The band helmed by Fred Schneider, Kate Pierson and Cindy Wilson has hit a milestone, and is sharing it with Downtown Los Angeles this week, as a concert highlighting the group's 40th anniversary takes place at the Microsoft Theater at L.A. Live on Sunday, Aug. 4. Expect to hear a string of B-52s classics including "Love Shack," "Roam," "Private Idaho" and the aforementioned "Rock Lobster." What could be better? OMD and Berlin are also on the bill. At 777 Chicken Hearn Court or microsofttheater.com.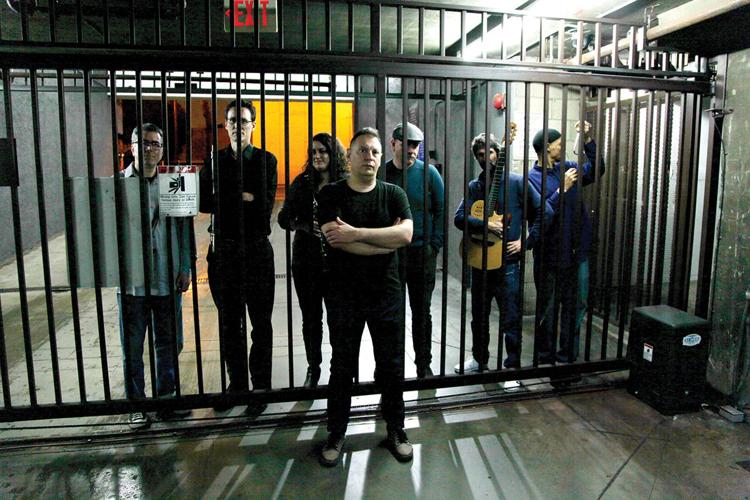 5. Watch screen legend Douglas Fairbanks in all his swashbuckling glory in the 1926 silent film The Black Pirate. It plays at the Downtown Independent on Saturday, Aug. 3, but with a twist. Part film screening, part concert, the night involves an all-new score from the Jack Curtis Dubowsky Ensemble (shown here). So expect a somewhat contemporary sound to complement one of the most influential action-adventure films of all time. The screening starts at 8:30 p.m. Fun fact: The Black Pirate was just the third film made with Technicolor technology. At 251 S. Main St., (213) 617-1033 or jcdeblackpirate.bpt.me. 
Send information and possible Don't Miss List submissions to calendar@downtownnews.com.
 © Los Angeles Downtown News 2019