DTLA - Although the avalanche of Oscar buzz-worthy films won't hit theaters for another month, Downtown Los Angeles is getting in on the award- slinging action this week. That's because the 10th annual DTLA Film Festival is taking place on Wednesday-Sunday, Oct. 17-21, at the Regal Cinemas complex at L.A. Live.
[Get DTLA stories in our daily email newsletter.]
    More than 100 features, shorts and documentaries from around the globe will be showcased. Although last year's 10-day schedule has been cut in half, event director Greg Ptacek said the festival is as jammed as ever, filled with everything from sci-fi thrillers to heart-wrenching true stories.
"Our reasoning behind consolidating the festival is to not extend it over such a long footprint," Ptacek said. "We haven't gotten any smaller. We might have more films than last year."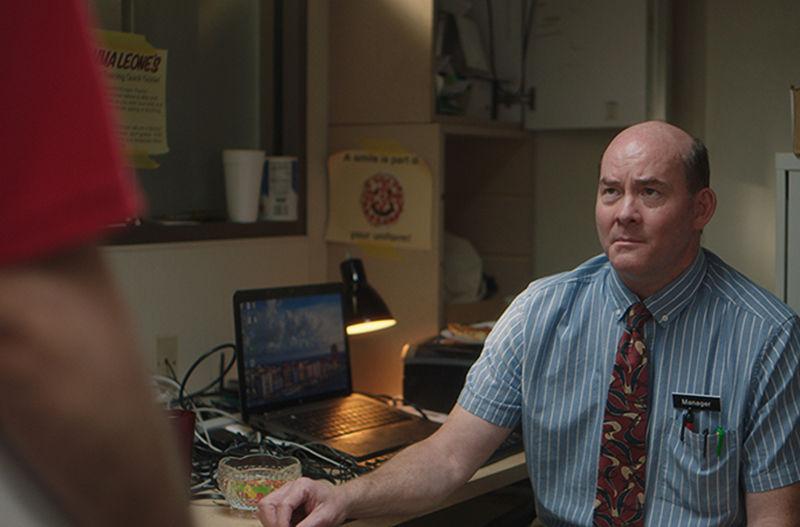 According to Karolyne Sosa, director of programming for the festival, nearly 1,000 entries were received after the submissions period opened in January.
"I'm really excited about all the films," Sosa said. "It's kind of hard to put them into categories. We have something for everyone."
Screenings take place at the Regal Cinemas complex for the third year in a row. The Hotel Figueroa, which reopened last fall after a top-to-bottom renovation, will serve as the festival's home base, hosting parties and panel discussions.
The panels are free and include a two-hour talk on advancing women cinematographers at 4 p.m. on Wednesday, and one on trends in film distribution on Sunday at 3 p.m.
Also new this year is a virtual reality and augmented reality element. Developed by the festival's director of immersive programming, Justin Polisky, there will be two sessions each on Friday-Sunday. During the two-hour happenings, attendees strap on a VR helmet and participate in site-specific experiences within the hotel. 
Tickets are $25, and include access to the hotel's VR lounge and the live-action drama Delusions: Lie Within VR.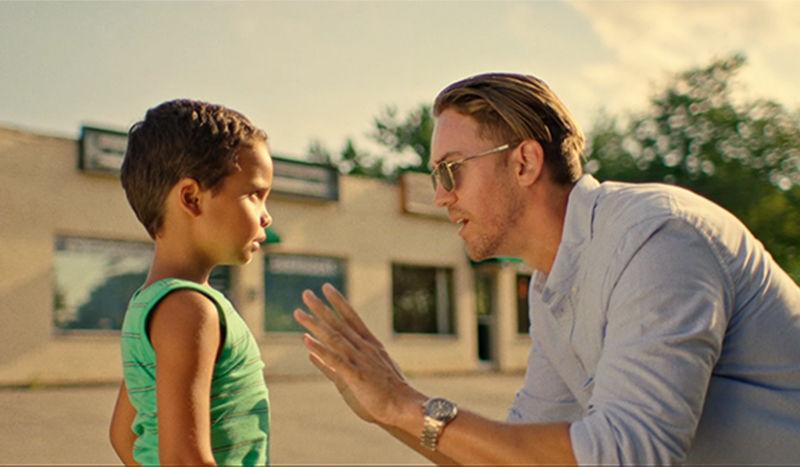 Polisky said immersive elements are becoming increasingly popular, and that one took place at the Sundance Film Festival.
"People are geared more toward experiences in general," Polisky said. "There is definitely a push for people to go out and experience things physically. People want to be a part of the story and engage with others in a public environment."
Women's Empowerment
The event began in 2008 as the Silver Lake Film Festival. It quickly outgrew the scattering of theaters in the neighborhood and moved to Downtown.
The guiding theme this year is women's empowerment, particularly in the wake of the eruption of the #MeToo and #TimesUp movements. Of the 28 feature and documentary films premiering at the festival, 65% are directed by women.
"As we were concluding the last festival, suddenly, news about Weinstein broke and this 'new movement' came to the public forefront," Ptacek said. "When we started planning, it just seemed obvious we had to address what was becoming this new thing in Hollywood."
The roster includes Kayla Tabish's dystopian sci-fi thriller Culture of Fear, which screens on Saturday at 7 p.m. Tabish said it is exciting to be involved with a festival that is attempting to shine a light on an underrepresented portion of the film industry.
"I'm definitely an advocate for the movement as a whole," Tabish said. "When we look at underrepresented communities, questions of race have been a hot topic for five to 10 years, but gender is something that has been largely ignored."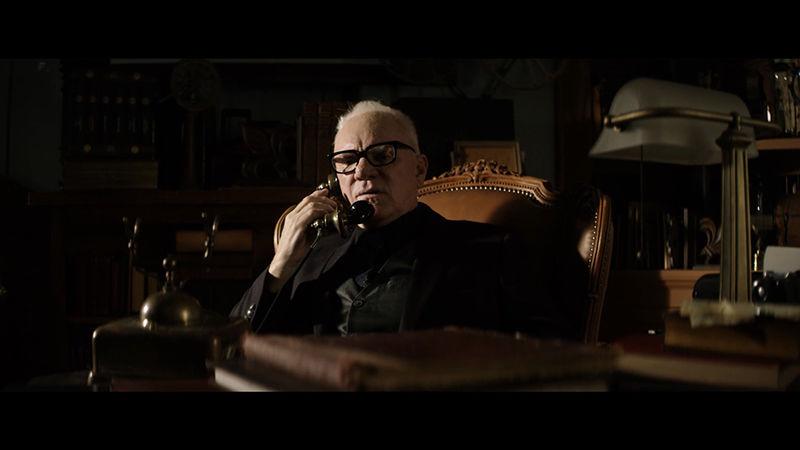 The festival launches on Wednesday at 7 p.m. with Melora Walters' Waterlily Jaguar. Walters' directorial debut, it follows a novelist's attempt to pen a more serious book while dealing with a spiral of obsession that impacts his relationships.
A woman is also at the helm of the festival's centerpiece film, Holy Lands. Amanda Sthers' feature, screening Friday at 7:25 p.m., follows the Rosenmerck family, whose lives are rattled after Harry (played by James Caan) decides to spend his retirement as a pig farmer in Israel. Back in New York, his ex-wife (Rosanna Arquette) tries to manage the family while also dealing with a life-threatening illness.
The screening will include the presentation of the festival's Independent Film Pioneer Award to Arquette for her almost four-decade career in the film industry.
A second Independent Film Pioneer Award will be given to Malcolm McDowell. The veteran actor, whose works include A Clockwork Orange, Star Trek: Generations and the 2007 remake of Halloween, plays a villainous head of a shady corporation in Tabish's film.
"Talk about an iconic career in independent film," Ptacek said. "He has made something like 300 films and he continues to make two to three films per year. His body of work is unparalleled."
Documentaries will also get time in the spotlight. Some focus on music, including A Tuba To Cuba, which follows a New Orleans jazz band as they travel to the island nation to learn about the origins of their music. It screens Saturday at 8:30 p.m.
In addition, several movies were shot locally, including six made in Downtown. The shorts will be screened in a block on Sunday at 1:15 p.m.
"The state of independent film in L.A. is exciting," Sosa said. "DTLA, and everywhere in L.A., someone is always shooting something."
The DTLA Film Festival runs Wednesday-Sunday, Oct. 17-21, at L.A. Live, 1000 W. Olympic Blvd. or dtlaff.com.
---
Seven DTLA Film Festival Highlights
With more than 100 features, shorts and documentaries, you can't catch everything at the five-day DTLA Film Festival. But these seven options should be on your list.  
Holy Lands 
Friday, 7:25 p.m. 
Adapted from the critically acclaimed novel Les Terres Saintes, Holy Lands tells the story of a "lapsed" Jewish man who decides to spend his retirement as a pig farmer in Nazareth, Israel. Back in New York, his wife (played by Rosanna Arquette) tries to keep the family afloat as she battles a brain tumor. This is the festival's Centerpiece film.
How Stella Got Her Groove Back
Sunday, 5 p.m.
A hardworking executive (Angela Bassett) is persuaded to take a well-deserved vacation. As she soaks in the Caribbean sun, she engages in a heated romance with a much younger Jamaican man (Taye Diggs). This 20th anniversary screening is part of the closing night gala.  
Underdogs 
Friday, 9:25 p.m.
French director Teo Frank journeys to New York for a documentary on hip-hop culture. He learns about the music from underground artists while exploring the scene's birthplace. 
16 Bars
Friday, 9 p.m.
The documentary follows three inmates in Richmond, Va. who partner with Todd "Speech" Thomas of Arrested Development to record music in the jail's makeshift studio. The men tackle painful elements of their past while building toward the future. 
Silver Lake 
Saturday, 5:40 p.m.
After winning a prestigious writing fellowship, a struggling novelist and teacher in Los Angeles' Silver Lake neighborhood feels as if his world is being split in half. 
My Dead Selfie 
Sunday, 8:30 p.m.
Themes of race and identity clash with the darkness of the occult in this horror film from director Joy Shannon. A seemingly perfect marriage between a black woman and a white man is tested when the husband begins practicing black magic passed down to him by his slave-owning ancestors.  
Culture of Fear
Saturday, 7 p.m.
A journalist becomes the target of the ruling class after she attempts to reveal their wrongdoings to the world. The sci-fi thriller has film-noir influences.
—Sean P. Thomas
© Los Angeles Downtown News 2018