In one gallery at the California African American Museum, glimpses of Los Angeles' past, revealed through the lens of one of the first African-American newspapers, are carefully displayed. Nearby, the work of a group of creative people reveals a connection to the themes addressed by a prolific African-American artist. Then there are the depictions of the human form at its most vulnerable — nude.
[Get DTLA stories in our daily email newsletter.]
The three exhibits fill up a large portion of the Exposition Park facility. The Liberator: Chronicling Black Los Angeles, 1900-1914, Plumb Line: Charles White and the Contemporary, and Aspects of Nude: Selections from the Permanent Collection all opened last month.
CAAM Executive Director George O. Davis said the exhibits reveal the breadth of the museum's focus.
"This winter we continue our journey by presenting a unique combination of exhibitions, offering takes on the art, history and culture of African Americans in California and beyond," he said.
Perhaps the most intriguing show is The Liberator, which is based on a newspaper created in 1900 by J.L. Edmonds. A former enslaved African man, it was one of the first black-owned and edited newspapers on the West Coast.
Although the Los Angeles-based publication lasted just 14 years, The Liberator is remembered for advocating for improvements in Los Angeles' growing African-American community at a time when many people overlooked the struggles that population faced.
The exhibit features portraits of the Edmonds family and graphics explaining the history behind specific events. There are also clippings from the newspaper, and its community roots are clear; stories on display include one on the 1904 graduating class of local Sawtelle School, and a set of recommendations for an upcoming slate of ballot initiatives.
The exhibit is co-curated by Arianne Edmonds, the great-granddaughter of the paper's founder, along with CAAM History Curator and Program Manager Tyree Boyd-Pates and Assistant History Curator Taylor Bythewood-Porter.
The exhibit is more than just a presentation of historical artifacts. It also looks at the expansion of Los Angeles' burgeoning African-American community in the post-Reconstruction era.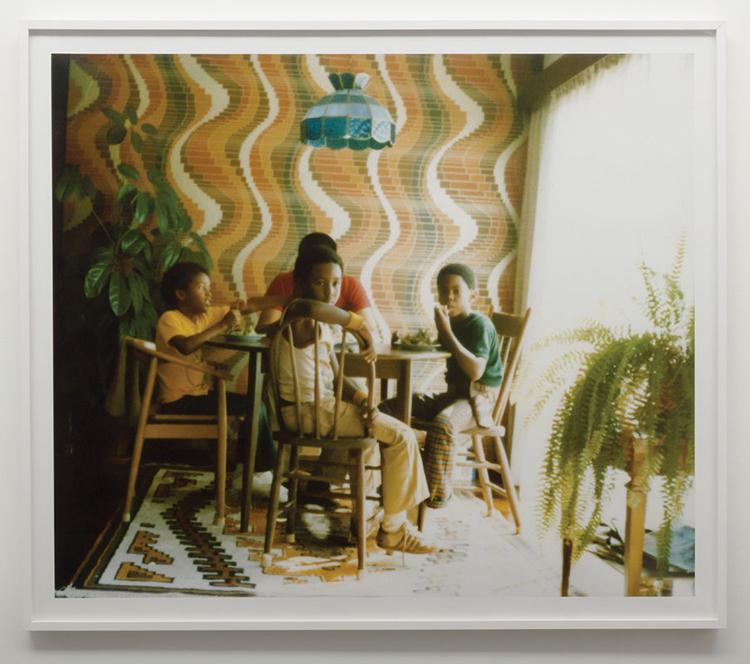 Boyd-Pates said that despite the paper's short life, it left an indelible mark in Los Angeles by chronicling the black experience. Editorials and news stories touched on topics including Central Avenue as a hub for the growing African-American community, something other publications were not covering.
"It gave a really profound shaping of a narrative about black life during a time that it was not really chronicled or discussed," he said.
The Liberator runs through Sept. 9.
The Influence of Charles White
The plumb line was a tool used by field hands to judge vertical height. A plumb line is also featured in artist Charles White's 1964 ink and charcoal drawing "Birmingham Totem," where it is believed to represent the role of African-American artists as a vehicle of change and inspiration.
That's the jumping-off point for Plumb Line: Charles White and the Contemporary. The exhibit, which opened on March 6 and runs through Aug. 25, is presented as a companion to the Los Angeles County Museum of Art exhibition Charles White: A Retrospective. That well-received show, which runs through June 9, highlights the lasting impressions that the prolific painter, draftsman, muralist and photographer left on contemporary African-American artists. White, who lived in Chicago, died in 1979.
This is not a solely a White show, however. Although it includes a few of his works, the bulk of the exhibit features creations by a collection of contemporary artists, including Sadie Barnett, Greg Breda and Toyin Ojih Odutola.
White, who was most active from the early 1940s through the 1970s, often depicted feats of labor, as well as workers during their downtime. His subjects included African-American men and women effortlessly carrying massive metal beams or strumming a guitar.
Those same themes are found in the work of younger artists who were influenced by White. That includes Ariel Danielle's 2018 acrylic painting "Family Sized," which depicts two African-American individuals resting in a crowded picnic area. Then there is Alfred Conteh's 2019 acrylic painting "DJ and Tay," a portrait of a couple.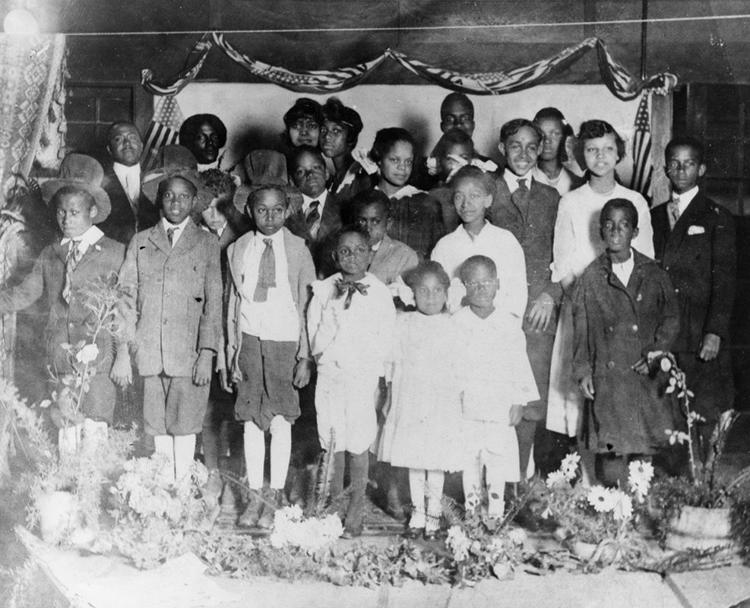 The exhibit was organized by a Essence Harden and Leigh Raiford, associate professor of African American studies at the University of California, Berkeley.
Harden said that the exhibit highlights an artist who has, without overwhelming recognition, influenced so many other African American lives through his art.
"It made sense for us to explore the way that a black artist himself was such an architect of change by using art as a way to manifest that change," Harden said. "The role of the artist is vital to social building and structure."
While Plumb Line explores everyday African-American life, another exhibit looks at African-American individuals in a different way: sans clothing.
On display until Sept. 8, Aspects of Nude explores how certain African-American artists have approached depicting the human body. There are about 20 objects on display in the exhibit.
Vida L. Brown, visual curator and program manager for CAAM, curated the exhibit. She noted that learning to depict the human form is a key lesson for all artists, though each individual approaches that in a unique way.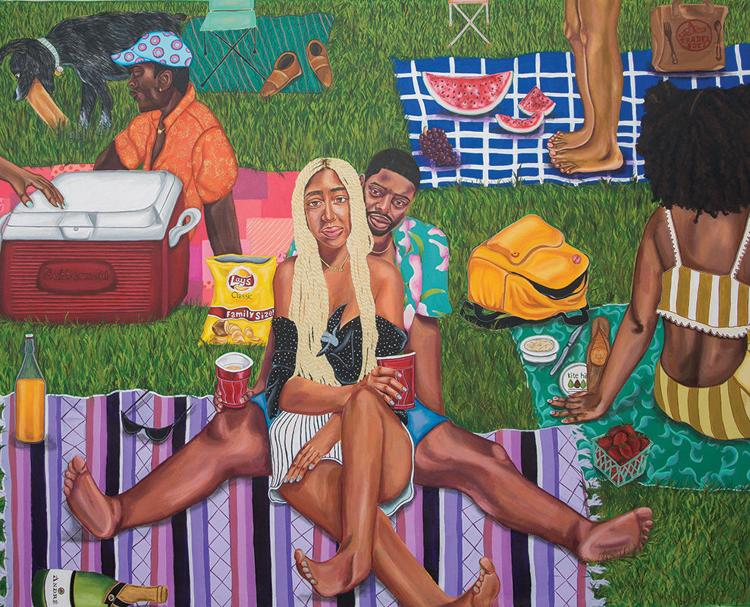 "You have to think about it, for centuries people have studied nude models," Brown said. "That has been a fundamental source for artists to master their skills."
Most of the work in the exhibit comes from CAAM's permanent collection. Highlights include John Wilson's sculpture "Standing Woman," a bronze work depicting a black woman standing proudly in the buff. Then there is John Outterbridge's untitled pencil sketch of a woman's bare chest.
The California African American Museum is at 600 State Dr. or caamuseum.org.