DTLA - In the early morning hours, DTLA can seem a bit like a ghost town. It can be hard to find a place that's up before the sun, much less serving a good breakfast to the bleary-eyed. Cutey Pie Cafe fills that void in a small Broadway office block with a fresh, clean sandwich shop and breakfast counter. Inside, earlybirds are greeted by Mimi, the charming owner, and her friendly staff. 
Starting at 6:30 a.m., you can sit down at one of the cafe's tables and enjoy a steaming, hot cup of coffee while you decide on the best way to start your day. Try a hearty scramble or breakfast burrito if you've got a big appetite. Or, grab a muffin, bagel or fresh fruit for a quick and easy breakfast on the go.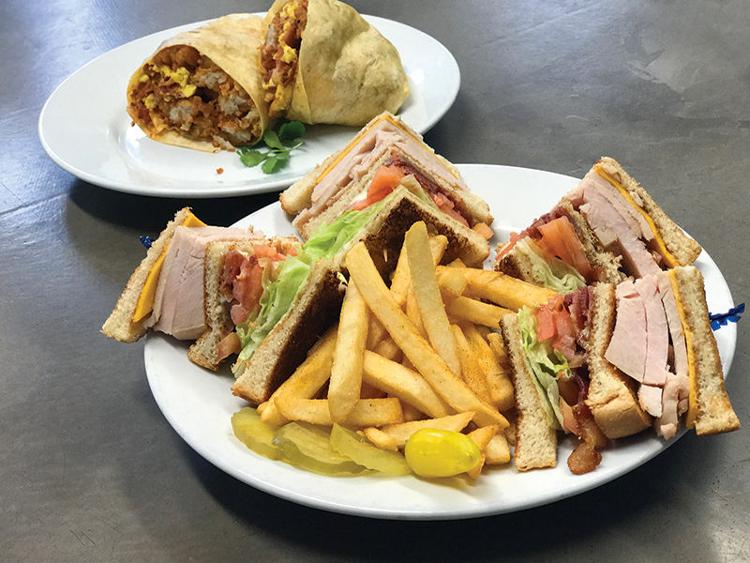 If you're not a morning person, don't worry. Cutey Pie is open until 4 p.m., serving lunchtime plates, sandwiches, soups, salads and grill items. The eatery serves a host of creative sandwich options throughout the week, which means you won't get bored. Get a burger from the grill, or try one of Mimi's Mexican specials if you're in the mood for something hot. If you want to keep it simple, a good bet is the daily changing specials and soups for variety. 
Cutey Pie Cafe's home-style food and cozy atmosphere provide a taste of comfort to Downtown's busy clientele in the Civic Center area. Soon, it will be only a few simple steps from Metro's new regional connector. So whether you're waiting for jury duty, walking off a late night or just getting out of the office for lunch, you'll find just the food you crave at Cutey Pie Cafe.
At 207 S. Broadway St., (213) 623-5473 or cuteypiecafe.com. Open weekdays 6:30 a.m.-4 p.m.
Cuisine: American comfort food
© Los Angeles Downtown News 2017