Local leaders and pedestrian and cycling advocates gathered on Spring Street last week to celebrate major upgrades to the thoroughfare. The project, part of the $2.3 million Main and Spring Forward project powered by 14th District City Councilman José Huizar and the Department of Transportation, moved bike lanes to the east side of Spring and added protective barriers, along with better signals at crosswalks.
[Get DTLA stories in our daily email newsletter.]
A ribbon cutting took pace on Thursday, Oct. 11. Standing with leaders from LADOT and the Bureau of Street Services, Huizar said creative transformations of Downtown's streets are needed going forward.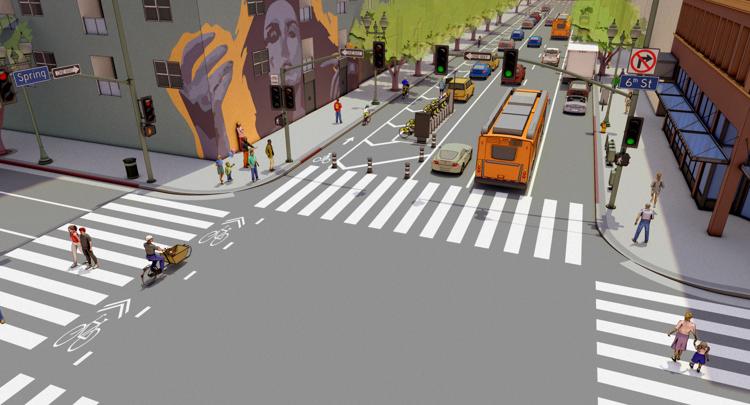 "It's incumbent upon us that we think of how do we make better use of our public spaces and get away from prioritizing cars to prioritizing people, bicycles and other modes of transportation," Huizar said at the ribbon cutting.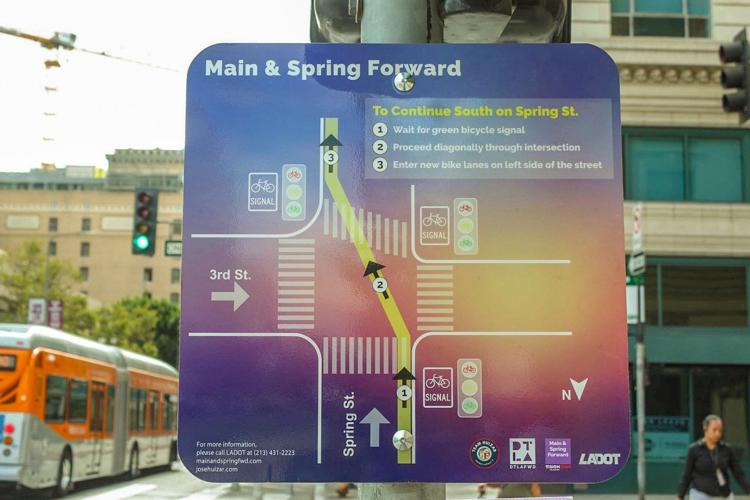 The Spring Street work started in January. Similar improvements on Main Street are expected to be finished in the fall of 2019.