DTLA - Study groups, happy hour revelers and Downtown denizens listen up: Asian tapas have made their way to University Park, where Ebaes brings Japanese, Korean and Thai cuisine to the neighborhood in shareable, flavorful bites. The fun, eclectic decor and fusion food that define the Ebaes atmosphere give this place something special and will keep you coming back to try all of the great flavors on a menu without borders.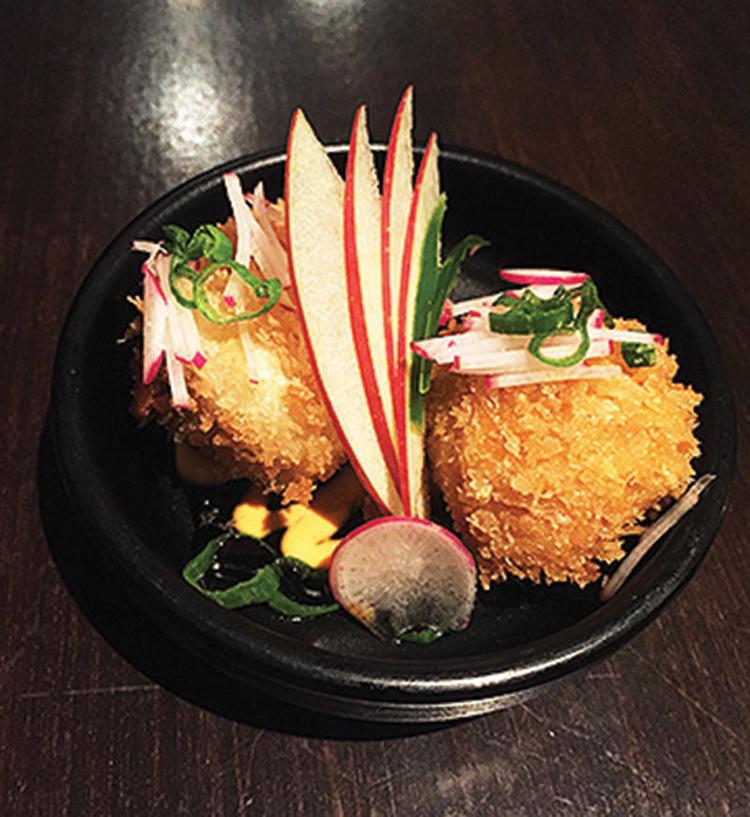 It's no surprise that the Original Ebaes Ramen breaks with tradition: Instead of a pork or miso broth, the spicy, tangy coconut broth recalls Thai flavors while complementing the traditional Japanese noodles. Ebaes' other ramen dishes create a similarly cross-border vibe by pairing ramen with choices such as pad Thai sauce or veggie broth. Craving an original-style ramen? Ebaes has you covered there, too.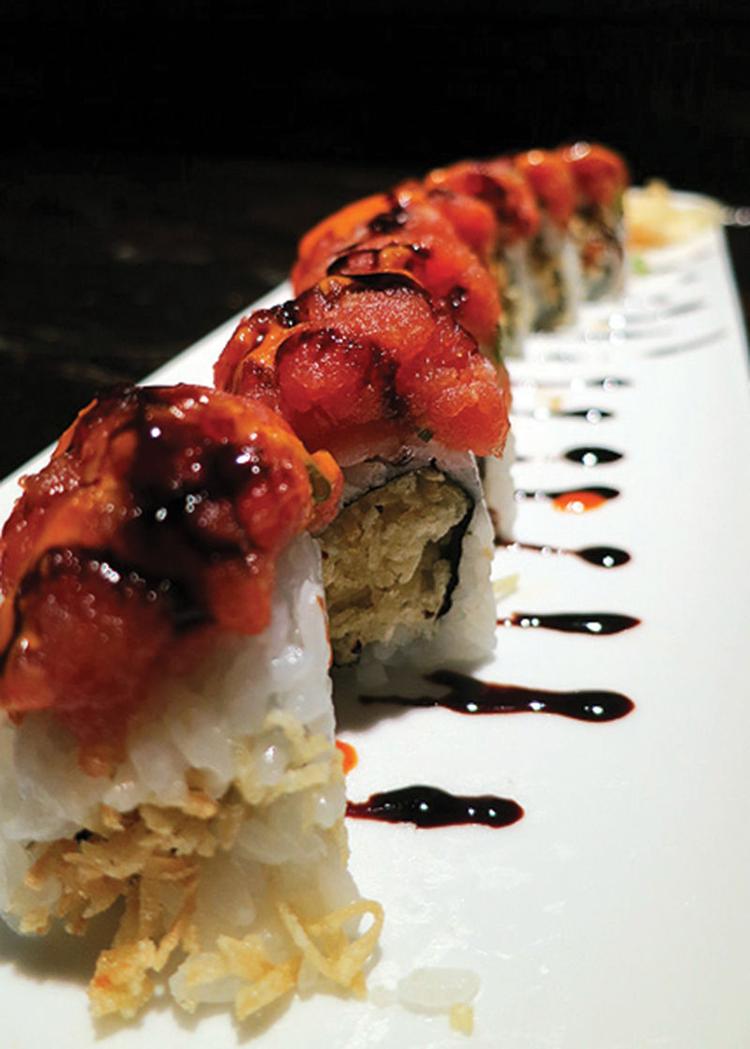 Inside the comfy, low-lit dining room, you'll see dozens of paper lanterns illuminating the wall murals and funky art. Communal, high-top tables make Ebaes a great place to visit with friends, especially when you leave a wish in the wish box or make some origami creations with your tablemates. Share some tapas and a conversation with 10 of your best buds, or make some new friends over a bottomless Thai iced tea. Ladies can visit the Hello Kitty bathroom, too – just another example of the quirky style reflected in the inventive fusion space.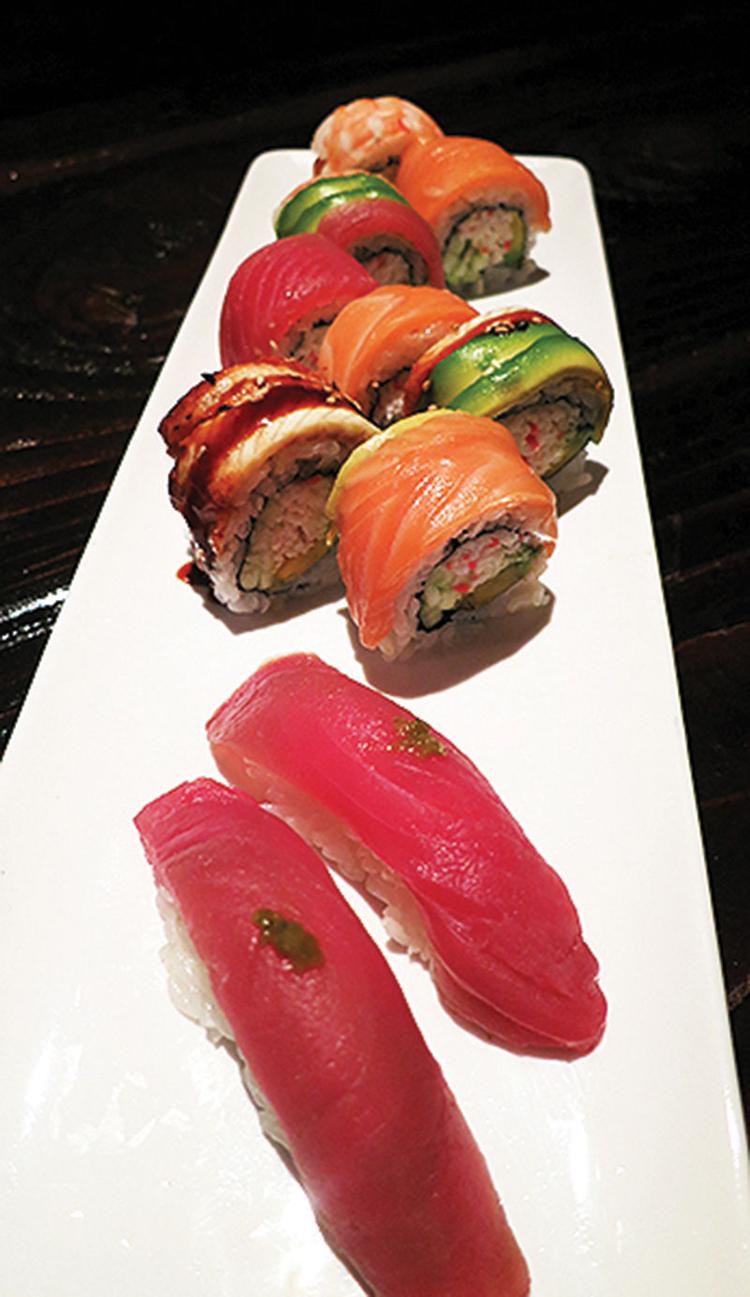 Start things off right with appetizer favorites such as spicy garlic edamame, cream cheese wontons, pork gyoza and Asian-inspired fries. The extensive sushi and hand roll menu combines classic rolled favorites including the Tiger Roll and Rainbow Roll with Ebaes originals. The Idaho Roll, a signature tuna roll with crunchy potato fries inside, is just one of these unique fusion combinations. Shrimp tempura, crabmeat, avocado and cream cheese topped with spicy tuna create the USC Trojan Roll, also a hometown hit. Try the spicy Korean barbecue beef handrolls for another great fusion favorite.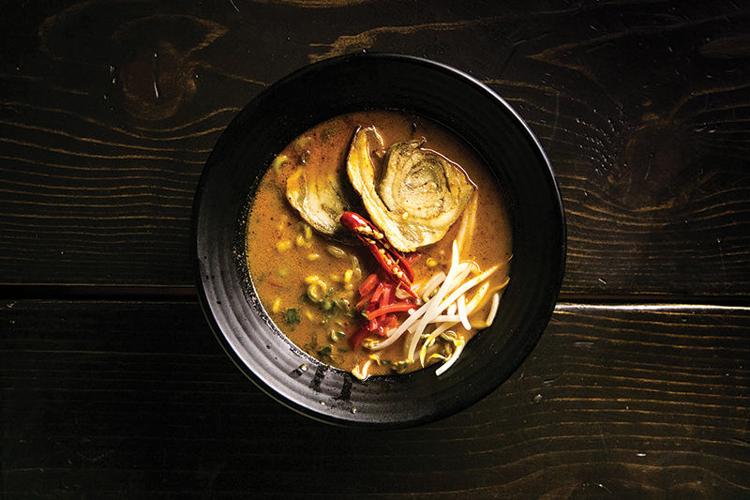 Daily happy hour specials include great deals on sake, Sapporo and sangria, along with a wide selection of rolls and appetizers. Half-size ramen portions are also great for a pre-study meal. If you can't leave the dorm, call in for a delivery of your favorite dish. 
Whether it's cramming for finals or relaxing for a night out, make it an evening at Ebaes. The friendly staff and fun atmosphere will put you in just the right mood to enjoy new flavors and revisit some old favorites. Delivery is available through Eat24, Labites and Postmates.
At 2314 S. Union Ave., (213) 747-6888. Open Sunday-Thursday 11 a.m.-10 p.m.; Friday-Saturday 11 a.m.-11 p.m.; daily happy hour 2-6 p.m. Visit ebaesla.com.
Cuisine: Asian Fusion
© Los Angeles Downtown News 2017