DTLA - Looking for a midnight snack after a night out Downtown? How about an early-morning bite before a trip to the office or a day of exams? This hip downtown eatery has you covered any time of day or night – Yes, the L.A. Café is open 24/7. This Spring Street favorite has served locals for a decade, establishing itself as a go-to for just about anything you crave. With 24-hour delivery, you don't even have to leave the comfort of your loft to have a Lobster Grilled Cheese Sandwich, a Vegan Panini, a trendy smoothies, or any of their other favorites.
The classic American fare includes burgers, breakfast plates and chili cheese fries, but the focus on fresh, local ingredients promotes elevated taste and quality, speaking to the values of Downtown foodies.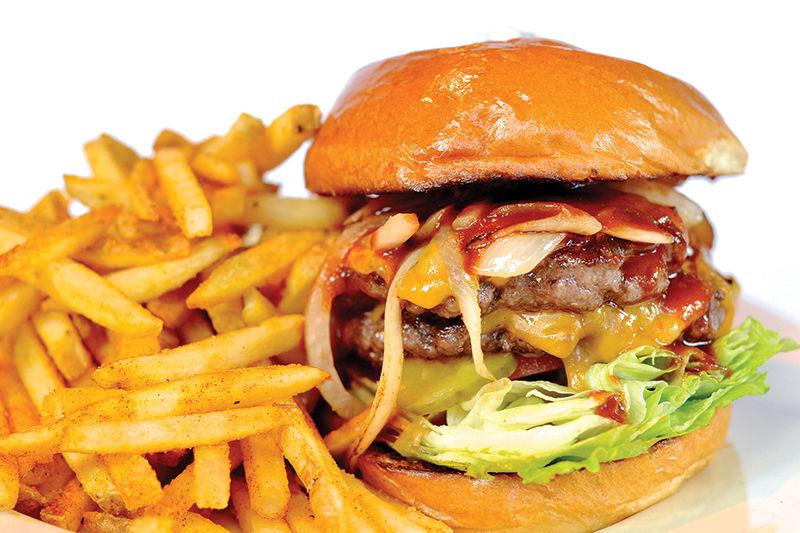 Start the day right with waffles topped with strawberries and whipped cream, convenient and tasty breakfast sandwiches. On the lighter side, you can order bagels toasted to perfection and healthy Greek yogurt with homemade granola and fresh fruit. The fresh-made, mouth-watering pastries and donuts are perfect for when you're on the run. The best part about the breakfast menu is that you can order it in the morning, for lunch, dinner, or in the middle of the night – like the rest of the L.A. Cafe menu, the breakfast menu is available 24/7.
At lunch, come enjoy the perfect LA weather on the patio and sample from the extensive variety of sandwiches, paninis, wraps, burgers, salads and entrees. You can also share a starter like the smothered chili cheese fries, salmon tacos or meatloaf sliders if you're in need of a pick-me-up snack.
Fresh salads, such as the vegan Cosmic Crunch Kale Salad and the loaded-with-Mediterranean-veggies Farmers Market Salad, are options for a lighter lunch without losing any flavor. The falafel, chipotle chicken and pesto veggie wraps also suit the health-conscious eater. Any of the menu salads can also be converted to wraps for the ideal on-the-go lunch. 
Local favorites lobster grilled cheese and the pesto chicken panini live up to their reputation among Downtowners, anchoring the sandwich and panini menu that also includes pastrami, turkey, chicken, tuna and veggies. Burgers, fully loaded and customizable, are made with meat ground fresh daily and served with a delightful variety of toppings on a soft brioche grilled bun. Their specialty burgers are far from boring: the Dojo Burger has a unique kizami koja red ginger with tonkatsu sauce and wasabi mayo, the Cubana Burger has a slab of ham with queso panella, the Buzz Burger sports a huge piece of pineapple and the more classic Chuck Burger will fulfill all your favorite American burger dreams.
For diners with bigger appetites, sink your teeth into a main plate of Fish & Fries, Yo Mama's Meatloaf, a Mediterranean Meze Plate or grilled chicken with garlic mashed potatoes.
Just passing through? Stop in for a light snack or a signature smoothie, like the chocolate and hazelnut (made with real Nutella) or the fantastic Orange Julius, with a fresh-squeezed orange juice base. Their seasonal cereal smoothies will be sure to satiate your sugar desires. Espresso drinks, blended coffee drinks, brewed coffee and tea, kombucha and cold-pressed juice round out the extensive drink menu. The free wifi makes L.A. Cafe the perfect chill-out zone for an afternoon of working out of the office, too. 
So stay out late, get up early, cram for finals until the sun comes up – L.A. Cafe is always here to soothe your cravings and nourish your rumbling tummy, no matter the hour. 
At 639 S. Spring St., (213) 612-3000. Open 24 hours (closed Thanksgiving night and Christmas).  
Visit lacafe.com.
Cuisine: American
© Los Angeles Downtown News 2017