DOWNTOWN LOS ANGELES - The Downtown Arts District has been a hotbed of investment in recent years, with new housing complexes, restaurants and businesses rushing in. Now, with an even bigger wave of residential development on the horizon, community members, elected leaders and business interests are at odds over what should be allowed in the neighborhood.
GET DOWNTOWN HEADLINES IN OUR DAILY EMAIL NEWSLETTER
Hoping to get a handle on the situation, city leaders have proposed new rules to shape and steer construction. The goal of the proposed Hybrid Live/Work Ordinance is multifaceted: It emphasizes, through mandates and incentives, the building of live-work residential units and commercial space on land formerly zoned for industrial uses. The policy, the city asserts, will foster job creation, retain the character of the neighborhood and create affordable housing. 
The ordinance would allow the city to stop approving projects in a piecemeal manner, said 14th District City Councilman José Huizar, who represents the area and is also chair of the Council's Planning and Land Use Management Committee.
"We recognized that we didn't have a procedure in place that would allow for a consistent and rational way to process all these applications from developers," Huizar said. "If we were to just take all these applications on a case by case basis, they wouldn't allow us to get to some of our goals of preserving jobs, preserving the character of the neighborhood and providing affordable housing." 
While that may sound like common sense, a collection of area stakeholders is protesting, charging that the ordinance will lead to a swell of cheaply built stucco apartments under the guise of "live-work" goals. 
Opponents of the measure also believe the ordinance doesn't do enough to encourage the construction of taller, concrete-and-steel buildings that they say would add to the neighborhood's character and legacy.
In addition, they are railing against the minimum size requirement for new live-work units, which they say is more appropriate for traditional apartments, not businesses. They want to see bigger requirements for commercial or industrial space on all projects that qualify for the ordinance.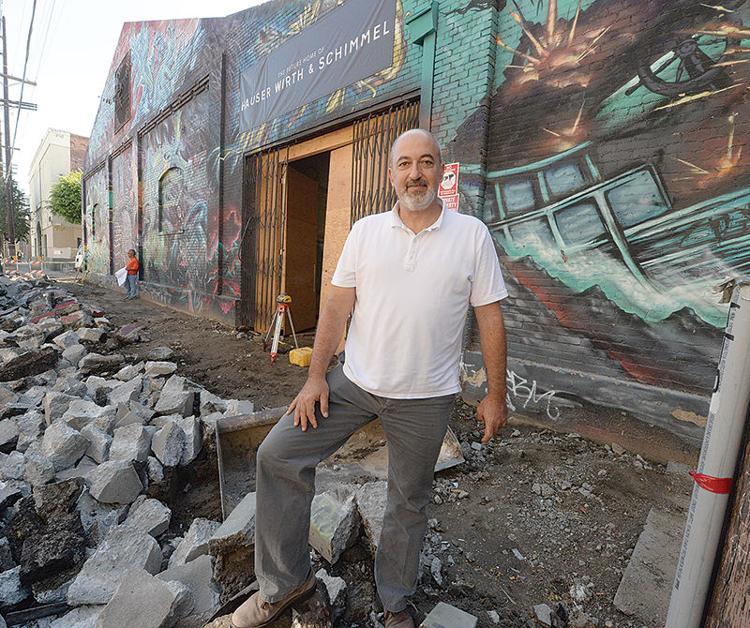 "This doesn't create meaningful jobs. There's no proof that it will," said Mark Borman, a developer who owns several Arts District properties. "We have a trajectory in the Arts District where we have companies that want to be here. The ordinance kills the golden goose and smashes the egg in one shot."
Borman is joined in opposition by community groups, such as the Historic Cultural Neighborhood Council, and other high-profile Arts District developers such as Yuval Bar-Zemer of the firm Linear City.
"We understand what made this neighborhood successful so far," Bar-Zemer said. "We don't want this to become a sleepy residential neighborhood. But if the city thinks it's more important to make residential [buildings] than jobs, they should say so and justify it."
The ordinance has been discussed in several meetings before the Council's PLUM Committee and hit the full City Council on Oct. 6, where it was adopted and sent to the City Attorney. It is expected to return to council for final approval by the end of this month, according to City Planning representatives.  
Stucco Box Fight
Under the Hybrid Live/Work Ordinance, traditional residential development would be prohibited (it would not apply to some already approved projects in the area). Instead, developers who use the ordinance would have to create "live-work" units with a minimum average size of 750 square feet, 150 square feet of which must be allocated to work uses.
The goal is to ensure that workers, especially creative types, have a home in the neighborhood.
Additionally, developers must create a certain amount of non-residential commercial or industrial space — for shops, offices, businesses, etc. — for every unit they build. 
This has proved particularly contentious: The original ordinance called for 200 square feet per unit, meaning a 200-residence building would need to set aside 40,000 square feet of space. That has been drastically downsized in the newest draft of the ordinance. Currently, buildings with more than 100 units would only need 50 square feet of space per unit. Critics say that the change undermines the policy's stated goal of job creation.
Others have kinder words for the ordinance's incentives, including "floor area ratio" density bonuses that allow developers to build bigger and taller in exchange for providing subsidized units or creating underground parking. Dale Goldsmith, from the law firm Armbruster, Goldsmith and Delvac, told a Sept. 22 PLUM hearing that it will incentivize affordable housing, and that quality control is built-in.
"Any project using this will go through a minimum of four public hearings and through the planning commission and City Council," said Goldsmith. "There's ample community input to avoid stucco boxes."
Dozens of stakeholders attended a pair of PLUM committee meetings and asked the city to set the minimum size requirement at 1,000 square feet, saying that would create legitimate live-work units with room for multiple employees. Ordinance supporters counter that this would simply make the district too expensive for many people.
[The Rising Cost of Downtown Living]
At the Sept. 22 PLUM hearing, Senior City Planner Patricia Dierfenderfer acknowledged the complaint, and said that while only requiring 150 square feet for work in each unit may seem slight, many artists and others don't need more room.
"Many different uses can happen in 750 square feet. People work on their computers," she said. "To make sure the cost of units are accessible to a wider range of incomes, it was a policy goal to make them large enough — but not too large."
Others suggest that mandating larger units and concrete-and-steel construction would make projects too expensive for developers and chill construction. Bar-Zemer disagrees, saying that "more sophisticated" projects from ambitious developers would rise in place of stucco apartment boxes. 
Late-Game Switch
Part of the controversy around the ordinance is its history. Borman, Bar-Zemer, the HCNC and other area organizations say they have been working with the city on Arts District guidelines for more than two years. An iteration acceptable to many appeared to have been hammered out last winter.
City Planning hit the brakes, and instead debuted a citywide version of the plan with significant changes. Arts District opponents decried what they said is the excising of valuable incentives for job creation and concrete-and-steel construction. Additionally, some oppose the new 110-foot limit on building height. 
Huizar said the latter element is intended to preserve the lower-slung architectural context of the district. Ironically, some community members argue the limit hurts developers who want to build concrete-and-steel high-rises, which often last much longer than wood-construction buildings.
Developers can't justify the higher cost of concrete and steel in a shorter building, said Dan Rosenfeld, a longtime developer and land-use expert who is consulting for the SunCal Arts District mega-project. 
[Maintenance Facility Sparks Conflict in Arts District]
Others fear the ordinance won't sufficiently protect older warehouses and buildings from demolition.
"Provisions for historic buildings don't go far enough, in our opinion," Adrian Fine, director of advocacy for preservationist group the Los Angeles Conservancy, said at the Sept. 22 meeting. "These incentives likely won't be utilized as ground-up development is incentivized in other parts of this zone. Too many buildings in the Arts District will fall through the cracks and in many cases won't be flagged for [environmental] review." 
Unintended Effects
The sides appear far apart, but Huizar argues that the policy wrings as many jobs and public benefits from developers as possible. 
"The pressure to build just market-rate housing is there. Developers come to us for market-rate product without thinking at all about jobs or affordable housing," Huizar said. "If we negotiate each project separately, we would getting a haphazard result across the district."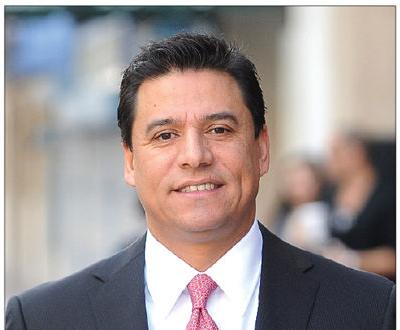 There could be unintended effects. Simon Ha, an architect and chairman of the Downtown Los Angeles Neighborhood Council's Planning and Land Use Committee, compared the ordinance to the City West Specific Plan that was created in the 1980s to regulate building just west of the 110 Freeway. Its requirements made the area less attractive than other parts of Downtown, ultimately slowing growth, he said (though the early '90s recession helped doom new development). 
"I have a feeling that as soon as it gets approved, every project that comes in is going to start asking for variances and deviations from the plan," Ha added. 
Borman and Bar-Zemer understand that there is a "Goldilocks" principle at play, and that not everyone will be satisfied by such a wide-reaching plan that will shape development in a formerly industrial area. But they, like others, can't shake the feeling that the Hybrid Live/Work Ordinance won't achieve what it set out to do.
Twitter: @eddiekimx
© Los Angeles Downtown News 2015