DTLA - The signs are everywhere. Literally. From a string of spaces in developer Hanover Company's South Park apartment buildings, to the base of the office tower at 615 W. Sixth St., to the Spring Arcade Building in the Historic Core, the "Retail For Lease" signs have bloomed across Downtown Los Angeles.
[Get DTLA stories in our daily email newsletter.]
The surge of both new development and upgraded older buildings in Downtown has brought not only thousands of residents, but hundreds of thousands of square feet of retail space. This comes as a number of high-profile stores have already opened and found a clientele, with chains such as H&M and Zara settling in the FIGat7th shopping center, and Urban Outfitters and Ross Dress for Less landing on Broadway.
The residential rise and the new retail arrivals have a number of market analysts and Downtown stakeholders feeling rosy about the future. In their eyes, the "For Lease" signs hint at further growth and additional activity.
Others, however, are urging caution. While local real estate experts are not using the B word — bubble — more than one pointed to storefronts in seemingly attractive areas that have stood empty for six months or longer, whether because of supply issues or price. This comes as a wave of huge retail projects are on the horizon.
Avison Young Principal Derrick Moore has been helping fill retail space in Downtown for a decade, and he's among the first to laud the real estate boom. Yet he remains concerned that landlords both new and old are asking for rents that will prove unsustainable in the long run.
"Simply put, residential density hasn't caught up to pricing," Moore said. "The pricing for retail space is better suited for a more mature market, because it's too expensive. A lot of new tenants are coming here, but there's a lot being left on the table."
Rents, much like housing costs, are largely determined by supply and demand. While some observers blame landlords or developers for jacking up prices and kicking out older tenants, there's only so much a property owner can ask for before they hit the limits of the market, said longtime Downtown developer Yuval Bar-Zemer, principal of the firm Linear City.
[Feature: The Rising Cost of Living Downtown]
That said, Bar-Zemer sees increasingly aggressive deals that he believes are likely to backfire for landlords and tenants alike.
"The inflation of rent has been so radical that whoever entered in the last two years is probably the most vulnerable," Bar-Zemer said. "Within the next year, we're gonna see casualties."
Upward Mobility
Asking retail rents in Downtown have increased from an average of $2.16 per square foot in the first quarter of 2013 to $2.85 in the same period this year, according to an analysis by real estate firm CBRE. Though prices are rising, they still lag submarkets such as West Los Angeles (averaging a staggering $7.31 per square foot) and Mid-Wilshire ($3.55).
Although the "For Lease" signs are spread across the community, major shopping centers are filled. The CBRE report found that the vacancy rate in Downtown malls with more than 50,000 square feet of space is just 3.1%, tied for the lowest in the Greater L.A. region. What's more, absorption of new retail space remains strong, said Petra Durnin, research and analysis director for CBRE.
Although at least eight projects with a major retail component are in the pipeline (see sidebar), Durnin is bullish on the future.
"Even between the large projects we track like the Arts District's At Mateo and the ground-floor retail space in housing complexes coming online, there's plenty of room to grow in Downtown. The residential and employment base hasn't hit its ceiling and that's only a good thing for retail," Durnin noted. "We've seen a lot of product come online, but overall, it still remains pretty low."
The Downtown Center Business Improvement District's second-quarter market report shows similar optimism. It found a 4% vacancy rate overall, down from 6% in the BID's report from the end of 2015.
That's a big reason why landlords, especially in new projects, are asking for prices far beyond the $3 mark, said Avison Young's Moore. Demanding $5-$7 per square foot is becoming common, he said, with some mega-projects looking for per-square-foot rents upwards of $10, with an eye toward luxury shops and brands with international cachet.
Some of the hottest action in the past two years has come in the Arts District's retail market, which Bar-Zemer calls "hyperinflated." He thinks it could be a barometer for other areas of Downtown.
"There's a sense of scarcity where people think they have to open a store Downtown, and that typically drives an escalation of rents and expectations. Existing landlords that had $1.50 per square foot, if they hear a rumor of $3 around them, that sets an internal standard," he said. "Plus, new projects are coming to the market with the advice of brokers, but I think pricing is higher than the market can afford. It's a formula for disaster."
Not all retail space is financed and marketed the same. National housing developer Forest City is looking for rents in the $3.50-$4 per square foot range in its coming Blossom Plaza complex in Chinatown. While that is high for the neighborhood, the company isn't relying on its 18,000 square feet of retail as a major component of turning a profit, said Vice President of Development Frank Frallicciardi.
"We choose a realistic approach when underwriting retail," he said. "When you have hundreds of units of apartments, a little per-square-foot boost in income from those is far more impactful."
Getting financing from hesitant partners in a post-recession climate may have inspired some developers to push their estimates of how much retail rent could boost the bottom line, said Rob Murphy, vice president of the structured finance group at real estate firm Transwestern. There are other factors in play, such as lagging foot traffic in certain neighborhoods and parking shortages, he added.
Moore has noticed the same problems, and believes high rents are turning away prospective brands, especially mid-market ones like outlet shops or Pottery Barn.
"Brands aren't taking chances. It's about $250-$300 a foot for the build-out for the tenant. So then they have to subsidize costs to get customers," he said. "An increase in the minimum wage is also going to kick in. After that, how are you going to justify $5-$7 a square foot?"
Moore believes this is why Downtown is seeing an influx of high-end boutiques filling small spaces — think of the corner of Ninth Street and Broadway near the Ace Hotel — rather than more mid-market options. He calls it an "atypical trend."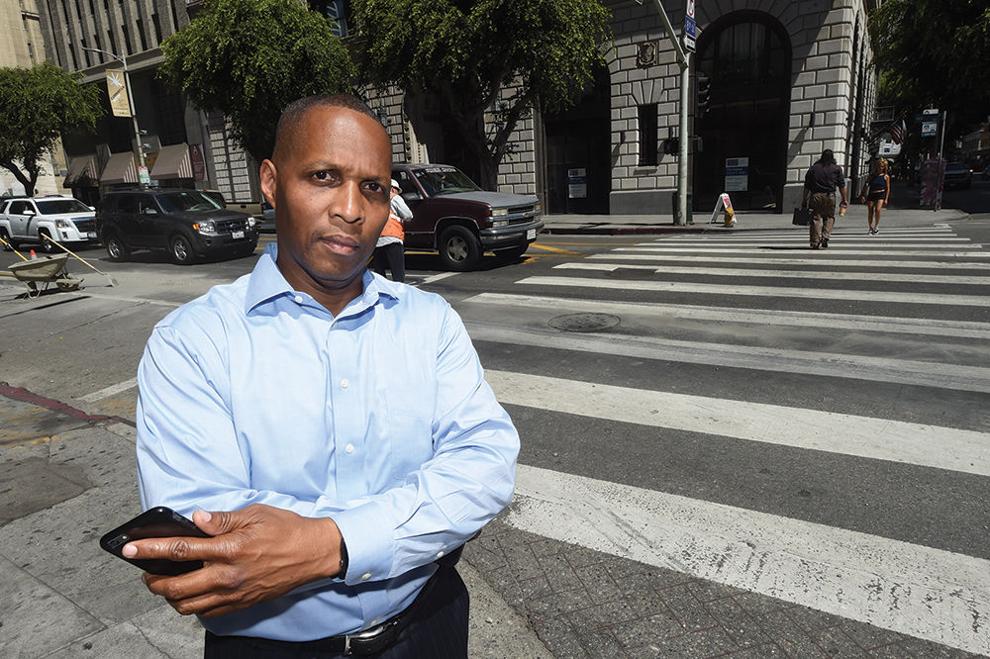 Changing the Mindset
As time goes on, property owners will need to adjust their expectations, said Hal Bastian, the former longtime head of economic development for the Downtown Center BID who now works as an independent business consultant. He added that property owners will need to work harder and invest more in research and marketing.
"If you build it expecting them to come, you are mistaken," Bastian said. "The community could be doing better than it's doing. It's common through every real estate cycle. When markets get hot, people get overconfident and they stop doing the work."
Then there's the question of how gentrification in the retail market will change the character of Downtown.
[Feature: A Bruising Building Battle at Fourth and Hill]
The influential urban theorist Jane Jacobs supported the possibility of "good" gentrification. In her 1961 book The Death and Life of Great American Cities, she wrote that economic growth from within the community and from outsiders brings "new blood, new disposable income, and often helps the pride of the neighborhood because some things are visibly improved."
Jacobs stressed, however, that economic diversity is key for the health of an urban core. Indeed, a number of Downtown stakeholders hope to see the community retain its mix of new and old, even if they themselves are agents of change.
"All the old stuff can't stay the same, but it can't all become new stock. Older uses is what makes Downtown unique compared to Santa Monica," said Forest City Director of Development K.C. Yasmer. "Quite honestly, new concepts are trying to emulate pre-existing Downtown innovators."
The irony of that is obvious, considering that plucky owner-operated shops and restaurants are less attractive to larger developers who want tenants with high revenues and a track record of success, Bastian noted. Fewer landlords seem willing to take a chance on less known, but possibly fresher, concepts, Moore added.
"A place like RiceBar or The Last Bookstore can't get off the ground without rents even lower than what mid-range brands want," he said. "We're ultimately going to lose innovators. As a community, are we comfortable with that?"
That question weighs heavily on Sandy Bleifer, who founded the consulting firm DownTown Enterprises in 1995 and the real-estate business Downtown L.A. Realty in 2005.
The demographic of new residents moving to Downtown has a higher median income than in Beverly Hills, she said. Now a Venice resident and artist, Bleifer remarked how Abbot Kinney Boulevard has become home to major luxury and international brands, with some longtime property owners shutting their own independent businesses to collect big rents instead.
Bleifer is concerned with how difficult it will be to support offbeat tenants or less flashy uses in Downtown — she pointed to the difficulty in finding a long-term home for the Metro Charter Elementary School.
"One needs to wonder whether these new high-end retail trends will have a short shelf life and fizzle out in a downturn, or whether we are just being nostalgic for times past," she said. "Maybe we just have to let it go."
---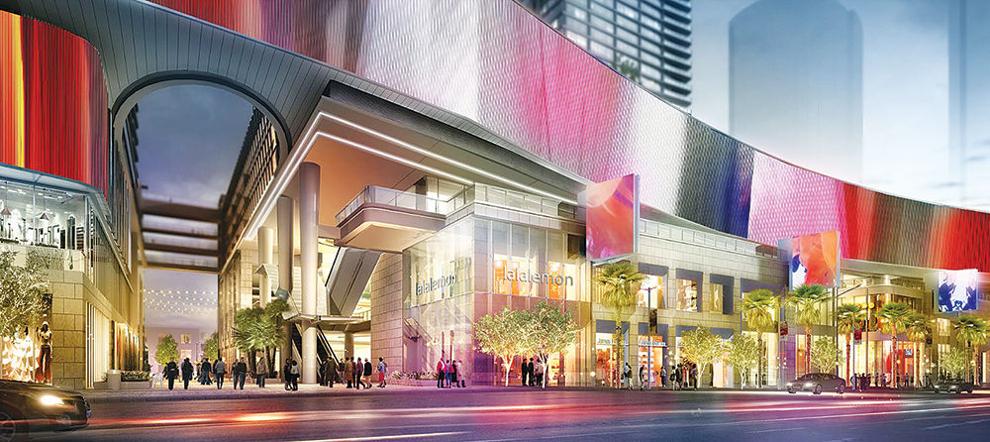 10 Coming Retail Additions
The Downtown Los Angeles retail scene has expanded in the past five years, but that's nothing compared to what is proposed for the next five. There are more than a dozen projects either under construction or in the works that will have a major retail component. All told, Downtown could see more than a million additional square feet of retail and restaurant space. Here are 10 of the biggest projects:
Metropolis: The two-phase, $1 billion mega-project just north of L.A. Live will feature four towers sitting atop more than 70,000 square feet of retail space on two levels along Francisco Street. The first phase, a 350-room Indigo hotel and a 38-story condo tower, is slated to debut this year.
At Mateo: A massive office and retail complex is rising at Mateo and Palmetto streets in the Arts District. When it opens next March, it will tout 130,000 square feet of retail space and parking for 540 cars.
Row DTLA: Developer Atlas Capital is renovating the factory buildings and warehouses on 30 acres at Seventh and Alameda streets, with plans to ultimately have several hundred thousand square feet for retail, comprising about 100 shops and 15 restaurants.
The Bloc: The $180 million renovation of the old Macy's Plaza from developer Ratkovich Company is nearly complete, with 400,000 square feet of retail in one of Downtown's busiest corridors. Macy's occupies 240,000 square feet square feet of space. The movie theater Alamo Drafthouse will open next year.
Wilshire Grand Tower: The tallest tower in Downtown is headed toward a March 2017 opening, and will debut with 45,000 square feet of retail space on its ground floor. Plans call for high-end dining and luxury shops.
Broadway Trade Center: The redevelopment of the huge building at 830 S. Hill St. is underway, with plans to create more than 70,000 square feet of retail on the ground floor and additional shopping, offices and hotel rooms above.
Oceanwide Plaza: The three-tower project from Chinese developer Oceanwide is rising in South Park. A 100-foot-tall podium will house an open-air shopping galleria with more than 166,000 square feet of retail space on two floors. It is on track to open in 2018.
Circa: Just south of Oceanwide Plaza is the two-tower Circa, which will create 48,000 square feet of retail space on its ground floor. It is slated to debut in late 2017.
Shenzhen Hazens South Park: Yet another Chinese-funded massive mixed-use development in South Park. The project from Shenzhen Hazens is scheduled to break ground in 2017 and create three towers (condos and hotel) with 80,000 square feet of retail just north of Oceanwide Plaza. The Luxe Hotel is there now.
City Market: The first phase is nearly ready to debut with 75,000 square feet of retail space at one of Downtown's most ambitious developments. City Market could take two decades to complete, but plans ultimately call for 225,000 square feet of retail space.
—Eddie Kim