Last Wednesday afternoon, chef David Schlosser sat in front of a laptop at a bar top fashioned from a cypress trunk at his Hill Street restaurant Shibumi. Within sight were four employees, quietly prepping and readying for the evening service. Always busy, always working.
It's a common scene at the Kappo-style restaurant. Open since 2016, Shibumi (which translates to "quiet refinement") shuns the trappings of many Japanese restaurants in the United States. There is no sushi on the menu. Or ramen. Instead, there are dishes that lean heavily on seasonal and high-quality ingredients that require careful culinary precision.  
It's that type of care that Schlosser believes earned the restaurant a much-lauded Michelin star in June, instantly elevating its reputation.
"There are a lot of detail-oriented things happening at Shibumi every night and I think Michelin noticed that," Schlosser said. "I'm just trying to do Japanese food in a nice setting and boom, we got a Michelin star for it. So there you go. I appreciate it."
It was a huge honor, but Shibumi was not alone in Downtown Los Angeles. Michelin stars were also awarded to Hayato at Row DTLA, Q Sushi in the Jewelry District, and Josef Centeno's Orsa and Winston in the Historic Core.
Part of the reason so much attention has been paid to the Michelin honors is because this was the first time since 2010 that the guide's star had been handed out in Los Angeles. Michelin opted to publish the first all-California guide this year, which looped the Golden State together with New York, Washington D.C. and Chicago as the only U.S. regions to receive their own standalone guides in.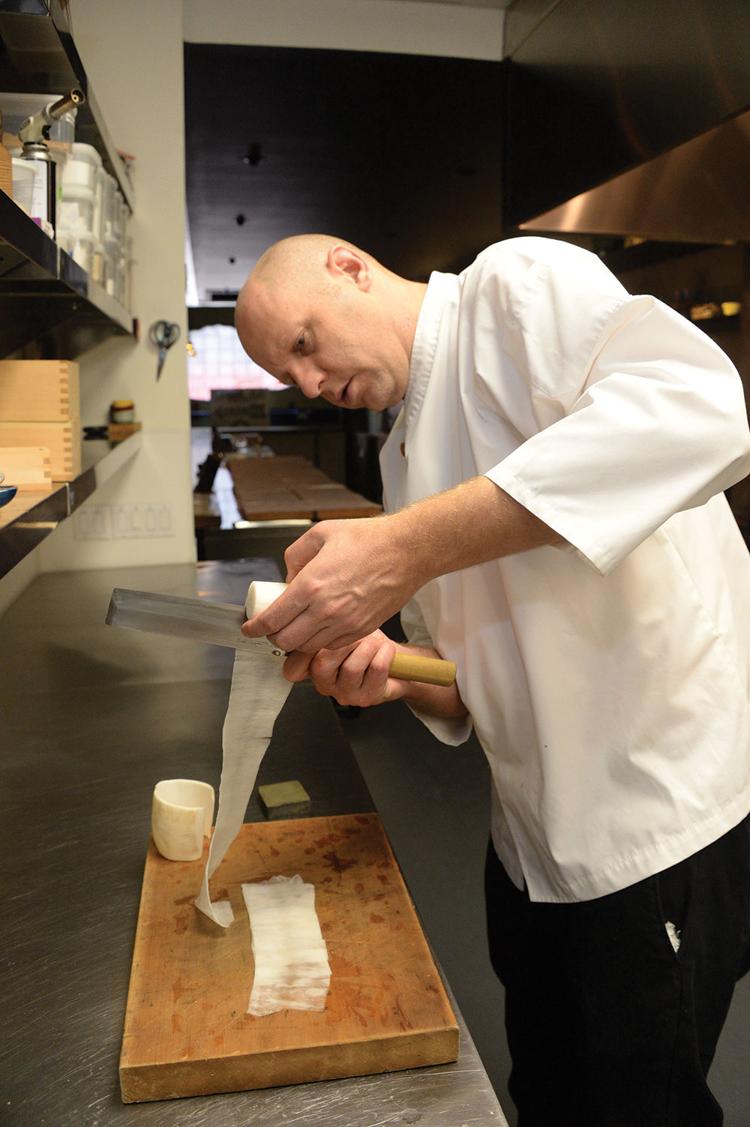 In total, 24 Los Angeles restaurants received stars. Five establishments — n/naka, Providence, Somni, Onodera, Urasawa, Sushi Ginza and Vespertine — earned two. No Los Angeles Restaurant earned the extremely rare three-star honor.
Breaking the Mold
The awarding of Michelin stars have drawn some criticism, with certain restaurant industry observers saying the Michelin Guide leans heavily toward fine-dining experiences with an overwhelming focus on European and Japanese establishments, while under-serving Latin, Middle Eastern and American restaurants.
Still, for the restaurants that get stars, there is an instant extra level of attention, which can be felt both in media coverage and in reservations.
Chef Brandon Hayato Go opened his bento box favorite Hayato in the Downtown Industrial District in 2018, bringing with him nearly 20 years of experience working at a number of Michelin-starred restaurants across the globe. He said the stars represent a nice benchmark for restaurants, but acknowledged that there were a few local "snubs" that he hoped the guide would address in the next publication.
"Obviously its good for us, it's good for L.A., for people to have something to shoot for," Hayato Go said. "There were some snubs that I really got upset by, but basically everyone has a chance to do something every year."
Schlosser said that the snubs are likely due to the size of the restaurants and not the cuisine.
Serving just seven people a night in its intimate space, Hayato provides one of the more unique dining experiences in Downtown Los Angeles. Hayato focuses on kaiseki, a traditional multi-course Japanese culinary style that emphasizes seasonal dishes and different cooking styles (fried, grilled, etc.). Hayato said that the size of his restaurant likely helped when it came to the Michelin inspector.
"I think it's obvious when anyone comes here that nothing is going to get overlooked," Hayato Go said. "Everything is taken care of and the food that the inspectors eat, it's obvious that they are eating the same thing because we cook it for everyone at the same time."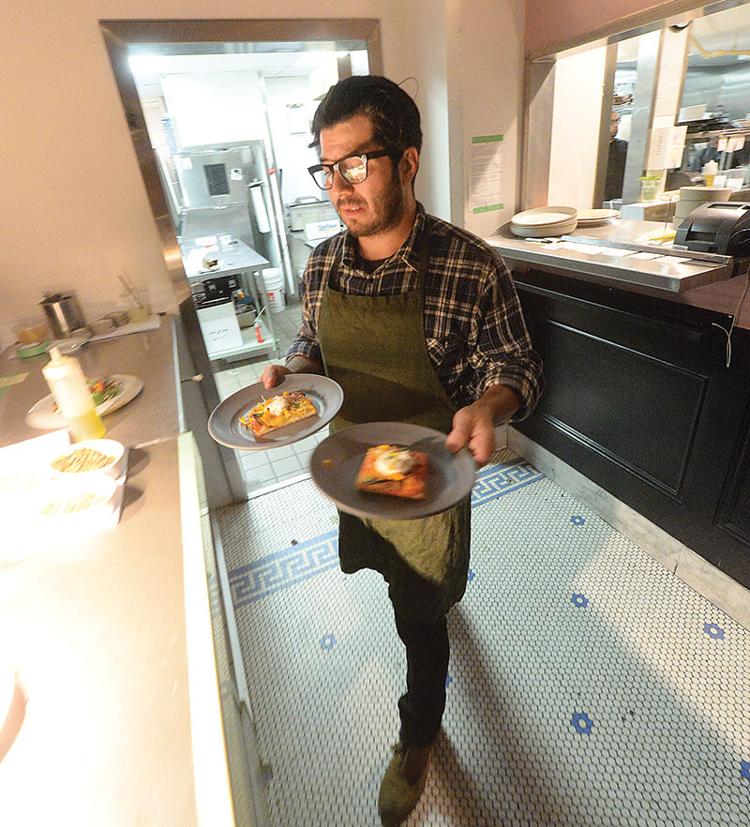 Schlosser said that he believes Los Angeles has the best and most diverse casual food scene in the United States, but is still lagging behind on some of the front-of-the-house service that he experiences in other parts of the world.
"L.A. is all about the [casual], we invented [casual]," Schlosser said. "I grew up here but there are times when I'm traveling and I'm like, they are making me feel like 'I'm the man,' and I don't get that here, even at the nicer spots."
Hayato Go agreed that the diversity of Los Angeles' food scene is unmatched and that he would like to see more local restaurants with a wider breadth of options make the list.  
"Maybe the three-star super luxury that they have in San Francisco and New York is not the same here," Hayato Go said. "But I think that we definitely make up for it with all the other types of food that you can get, even just Downtown."
Rising Star, Falling Star
Receiving a Michelin star is typically followed by a jump in notoriety, sales and a jump in clientele — and pressure to live up the honor.
According to Aaron Allen, a national restaurant expert and consultant, businesses can expect anywhere from 10-35% increase in sales after being awarded a star, however, it also can come with downsides.
According to Allen, some chefs can feel constricted by winning the accolade, changing their philosophy to match what they believe Michelin wants in a bid to earn more stars or hold on to the star they just received.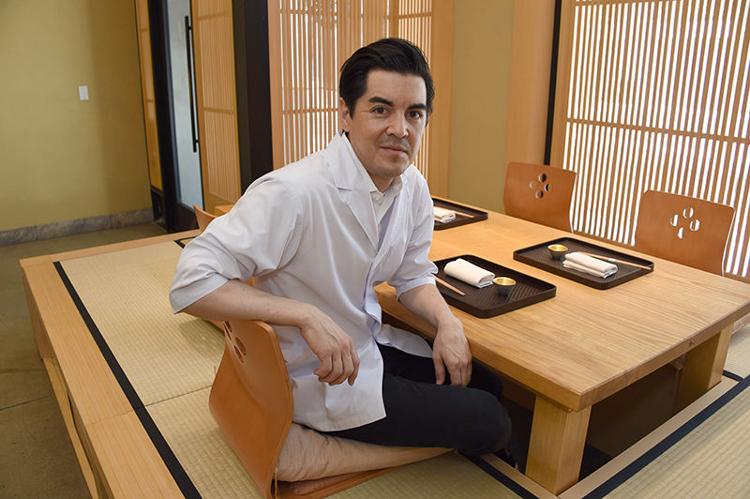 "It's one thing to get it," Allen said. "It's another thing to tie your identity to having one."
That thought has certainly crossed Schlosser's mind over the past three months. Although he doesn't expect to change anything with Shibumi, he said that he is a little nervous now that it has set in.
"It's cool that I got it, but we can't be cocky and lose it," Schlosser said. "I'm not going crazy that I got the star, but I'm going to go crazy if I lose the star, we're doing something wrong if I lose the star."
It's a legitimate concern. Allen said that businesses typically drop double digits in sales after losing a star, with some losing in the realm of 80% of their sales.
Chef Hiroyuki Naruke, of Q Sushi said it was a "very special honor" for Q Sushi to become a Michelin-starred restaurant, but doesn't expect to make any changes to his Omakaze-focused restaurant to appeal to a particular type of diner.     
"There is nothing to change," Naruke said. "We were grateful to be recognized for doing what we do."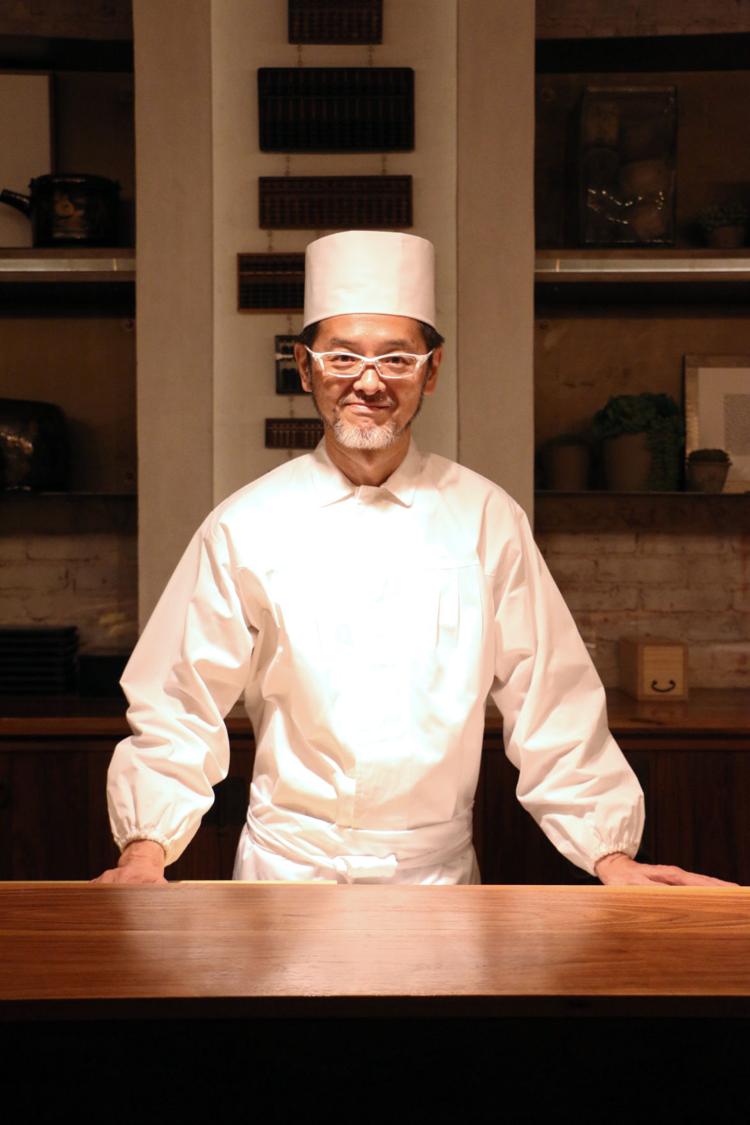 Like Naruke, Hayato Go said that he doesn't plan to change anything now that Hayato is a Michelin-starred restaurant.
"I'm here every night, I'm cooking the food myself, and I have a sense of how it is supposed to be prepared." Hayato Go said. "If we were trying to go out of our way, it would be more about adding bells and whistles, not really changing the experience,"    
Although the star is welcomed, Hayato Go said that at times, it seems like the customers pay closer attention to the recommendations than he does.
"I think with the type of experience we offer, people kind of expected us [to get a star]," Hayato said. "Just for the price point, if you don't have a star and you're charging this kind of money, something is kind of odd."   
Schlosser, who made note of the stress that can come with running a restaurant, said he'd be more excited about the star if it guaranteed a packed house.
"I'd rather have no Michelin star and be packed, than a Michelin, and not packed," Schlosser said. "That's the truth right there."
©Los Angeles Downtown News 2019