DTLA - There are countless valuable pieces of memorabilia in the 32,000-square-foot Sports Museum of Los Angeles. On a recent Friday, one standout just happened to be in the front pants pocket of founder Gary Cypres.
[Get DTLA stories in our daily email newsletter.]
Cypres, 72, pulled out a little rectangle of card stock, hued white and sienna brown, and adorned with a square-jawed face. It's legendary Pittsburgh Pirates player Honus Wagner. The T206 series card was only printed from 1909-1911, but here it is, pinched between Cypres' index finger and thumb in a plastic case.
It's probably not worth the $2 million-plus a similar Wagner card fetched in an auction. Still, Cypres estimates its likely value is between $300,000 and $500,000.
"Just in case I need to make change," Cypres says with a wink.
The Wagner is one of thousands of baseball, basketball, football, golf and other sports items in the museum at 1900 S. Main St. It first opened on Thanksgiving 2008, but the recession and a lack of marketing meant fewer visitors than Cypres expected. With money draining away, he pulled the plug four months later. For years it was accessible only via appointment or for special events.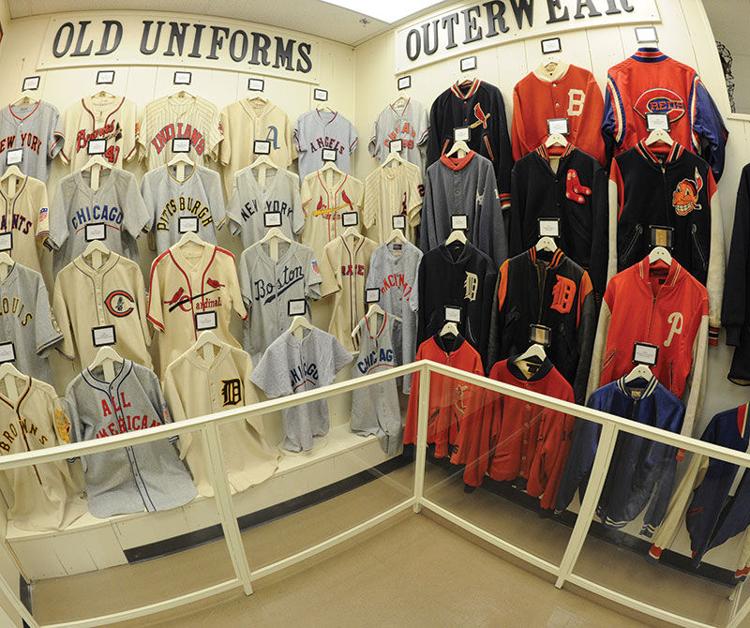 The museum reopened to the public last month, with hours on Saturdays and Sundays. Tickets are $15 for adults (there are discounts for seniors, students, kids, etc.).
In addition to the general historical memorabilia, Cypres has curated a massive collection of Dodger materials that dates back to the franchise's founding in 1883 in Brooklyn. The return has Cypres feeling rejuvenated.
"It's maybe the biggest private collection of sports memorabilia like this in the world," Cypres remarked. "You can go to the Baseball Hall of Fame in Cooperstown and still miss out on a number of things that are here. I'm just happy I can open it up again."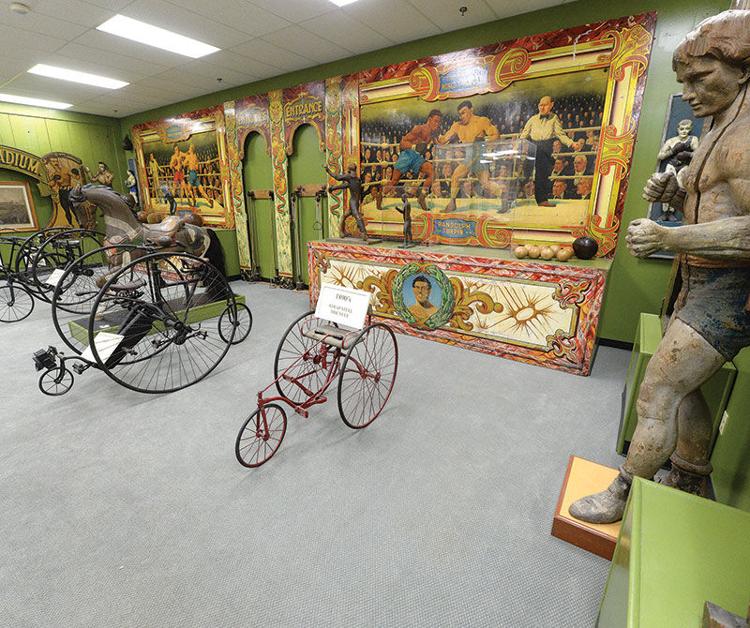 Diamonds Vision
The memorabilia is laid out in meticulous fashion. Adorning the entryway are more than 20 large portraits of baseball's earliest stars, plus 100 photos snapped by Charles Conlon, a pioneering photographer of the sport. There's a section dedicated to baseball cards, and a display of early Yankees material, plus a scale replica of Yankee Stadium.
Cypres' collection stuns not only for its breadth and depth, but for the rarity of the items. The first ball thrown at the Brooklyn Dodgers' Ebbets Field is here, locked in a box alongside a scoop of infield dirt and the top of a bottle of champagne popped that day. Fast forwarding through the decades leaves few stones unturned. A Jackie Robinson game-used jersey is paired with his well-worn bat. There's Don Drysdale's glove from Van Nuys High School, and a dozen-plus items from Orel Hershiser and others from former owner Peter O'Malley, with whom Cypres has a good relationship.
"Gary is a real collector," O'Malley, 78, said in a phone call. "He's genuine. He doesn't buy and sell. In fact, I don't believe he's ever sold any Dodgers memorabilia. I respect that. Consequently he has the finest collection of Dodgers historical material that is known. I admire his decision to share it."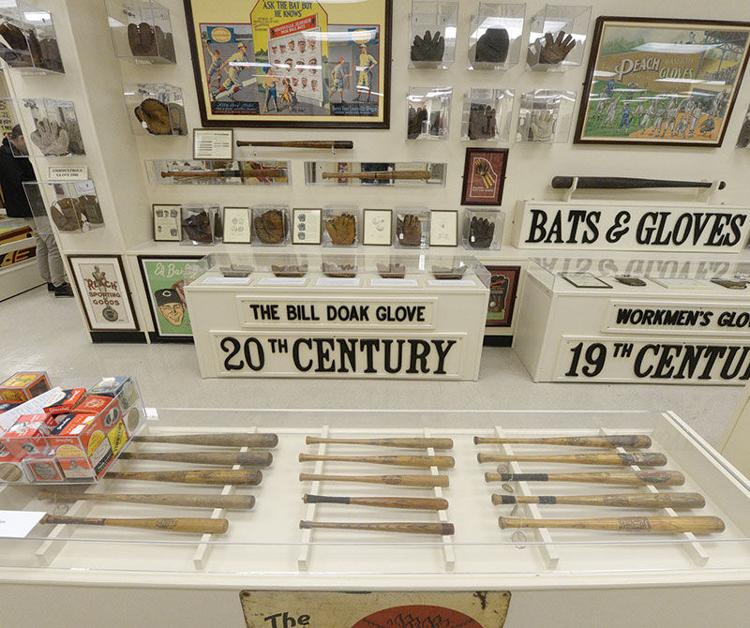 Some of Cypres' collection is donated, but most of it he purchased at public and private auctions or from estates and players directly. The Dodgers organization, for one, wasn't particularly diligent about maintaining its own collection, Cypres said, and some older players have had a strong incentive to part ways with their goods.
"Baseball didn't pay that much back in the day, and so a lot of these old-timers, they needed the money," Cypres said. "Something like a game-worn jersey might be worth a lot now, but it was also quick cash."
Cypres earned a significant portion of his wealth in 1985, when another company purchased the firm where he was the chief financial officer. The money from the deal allowed him to indulge a collecting habit that leapt from a hobby to a full-fledged obsession.
Seven years later, in the aftermath of the Los Angeles Riots, Cypres decided to buy low on a plot of land with a burned-down shopping center and gang activity on the periphery. He soon built the structure that stands today.
Trips to high-end auctions became the norm, and as Cypres' collection bloomed, so did his influence among fellow collectors. Soon, Hollywood started calling for advice and research on costuming and historical information — a representative from Warner Bros., for one, met with him for its Jackie Robinson biopic 42. Cypres also continues to stay in touch with O'Malley, Hershiser and current Dodgers brass.
Football Focus
Opening in September is a collection of Los Angeles Rams memorabilia, just in time for the team's return to the city after two decades. The exhibit will feature historical photos, documents and game-worn gear from some of the franchise's stars, including Kurt Warner and Marshall Faulk, who were part of the St. Louis team that, at the turn of the millennium, was known as "Greatest Show on Turf."
Cypres actually began his collection with tennis and golf items, and those goods will compose much of another upcoming exhibition on English leisure sports. He's pumping new funds into marketing and advertising the museum.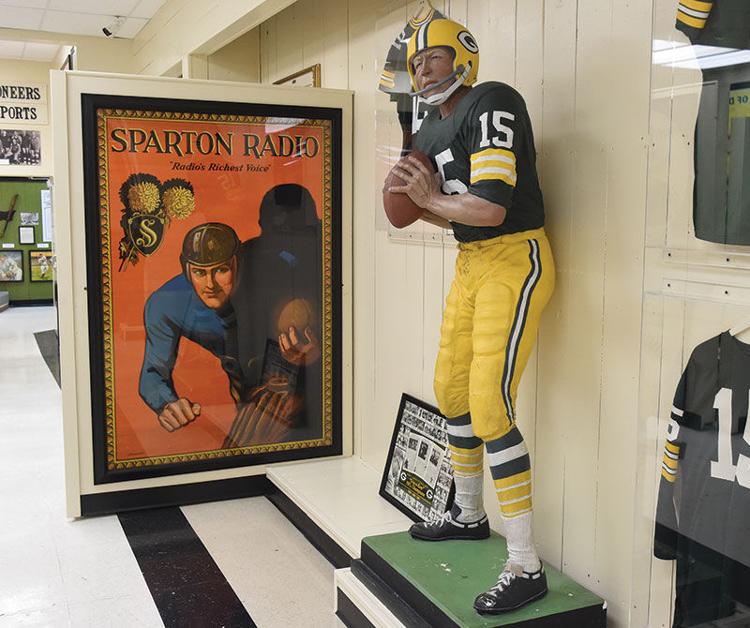 He is also continuing to hunt down more items, though he claims to have lost count of exactly how many pieces he has. Nor does he know the value of his collection.
"Who knows what this is really worth? It's like stocks. They're worth nothing until they sell," he said.
And could it ever be sold? Cypres admits he's been wondering the same thing. The Dodgers items are too valuable as a contextual package to split up; he mentions creating an estate for that. Beyond that, he wonders how much he would leave his wife, and even how much the land under the warehouse could sell for, given Downtown's development boom.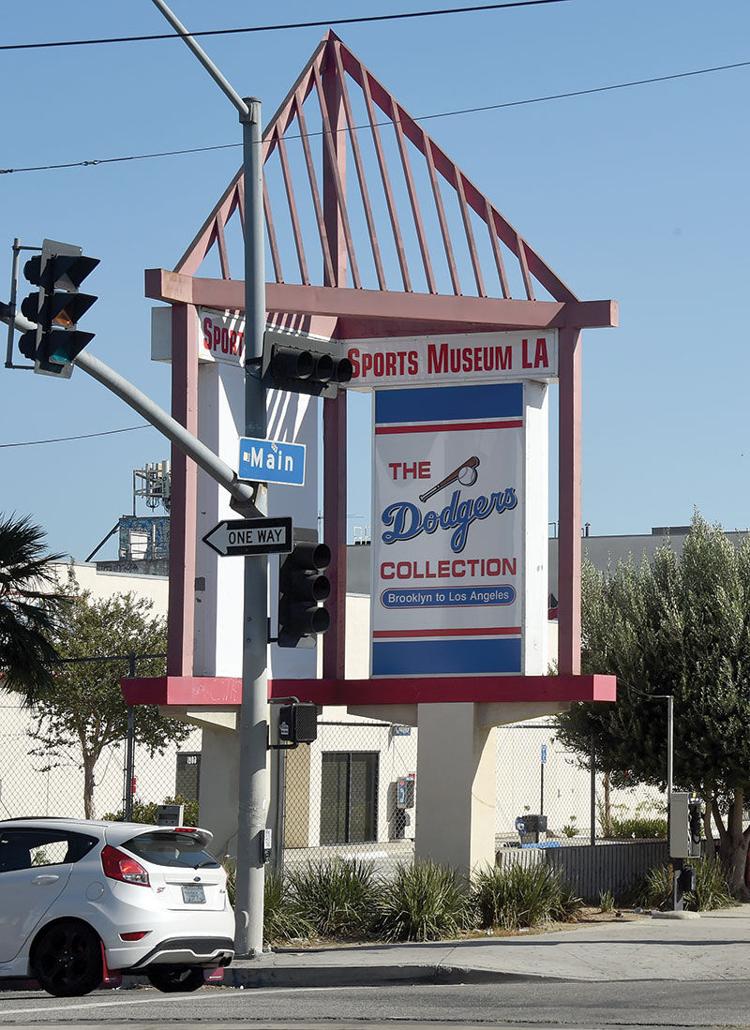 But the Sports Museum of L.A. isn't fixated on the future. Cypres curls his long frame into a baseball stadium seat and assesses the gallery floor. It's one of the most complete historical timelines of sports around. For now, he swears, it's not going anywhere.
The Sports Museum of Los Angeles is at 1900 S. Main St., (888) 540-8223 or sportsmuseumla.com.
© Los Angeles Downtown News 2016