In the latest Homeless Count, the Los Angeles Homeless Services Authority found 1,492 women living in Skid Row, a 3% increase over the previous year. It is part of a situation that has been worsening for several years — according to the count, there are 10,845 homeless women in the city.
Now there is a bit of relief for women in Skid Row hoping to transition into permanent housing.
On Tuesday, Aug. 13, the Downtown Women's Center held an opening event for a bridge housing facility on San Pedro Street. The 25-bed shelter occupies the DWC lobby and cafeteria each evening, with cots for women who have been screened, according to Lisa Watson, interim CEO for the DWC. The facility actually began operations on Aug. 7.
The space is part of Mayor Eric Garcetti's A Bridge Home program, which intends to set up temporary transitional shelters across Los Angeles (four have opened to date). It is the second bridge housing site in Downtown, following the 45-bed space at El Pueblo which opened last September.
"[The center is] a safe place for women to put their heads in at night, with meals and activities that help and heal and an understanding of who they are so we can get them the help they need to transform their lives," Garcetti said at the opening event.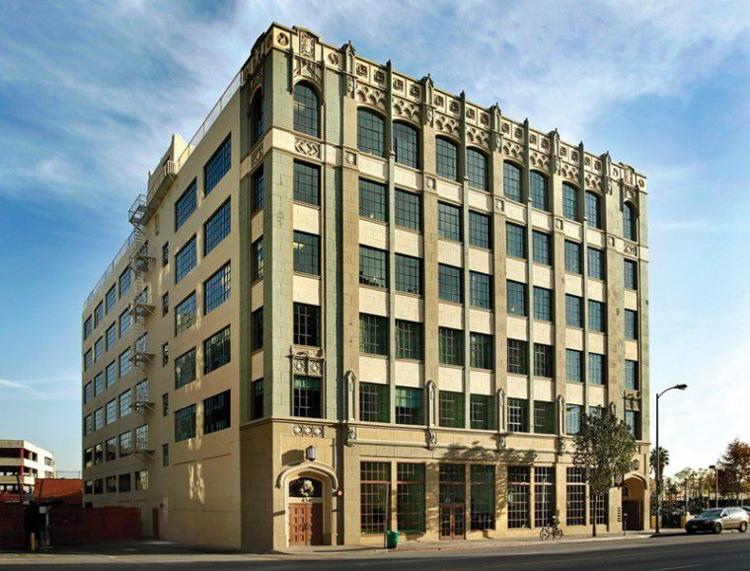 The DWC was founded in 1978 and serves an estimated 200 women a day in Skid Row, providing food, clothes and medical care to women. It also offers housing at two locations.
Number of Homeless People on Skid Row Spikes by 11%
The new facility adds shelter to the mix. It is technically termed an "enhanced" bridge housing site in part because the staff is trained to deal with trauma and other issues women face while living on the streets, Watson said.
"All of our case managers are trained to be supportive in talking about trauma and looking at the roots of what the causation of the issue is, in order to give them the best support services," Watson told Los Angeles Downtown News.
Due to the need to serve clients during the day, the beds are only set up from 5 p.m.-5 a.m. Women staying there are woken at 5 a.m., when they can shower and eat breakfast.
The space opens to the public at 6 a.m., and Watson said shelter residents can mingle with other women during the day.
When It Comes to Homelessness, We Must Do More and We Must Do It Now
The 25 women will reside each night in the shelter until they transition into permanent housing. Similar to other bridge housing spaces, there is storage for personal belongings, and hygiene facilities are available on-site.
Each resident is assigned a caseworker, who helps the women deal with health or addiction issues, and connects them with housing and other resources.
Watson said that it generally takes six to eight months to transition someone to permanent housing, but the aim of the new facility is to get residents moved in three months.
The DWC facility was funded in part by a $350,000 contribution from the city, with an additional $285,000 grant from financial firm Wells Fargo. The center is budgeting $60 per woman per night, or $1,500 each night if it is at capacity.
Garcetti cited research saying that 90% of the women who live in Skid Row are current or past survivors of sexual or domestic violence.
"The triple morbidity — substance abuse, mental health problems, physical health problems — you talk to some of the women here, that can just be too overwhelming to deal with," Garcetti said.
Homelessness Soars by 12% in County, 16% in City
The DWC facility responds specifically to the surrounding neighborhood. According to the LAHSA count, 834 women live unsheltered on Skid Row.
The idea behind bridge housing is to get people living in tent encampments or other locations into housing near where they are staying. Once they begin receiving services, the goal becomes moving them to permanent supportive housing, possibly into residential units being funded in part through Proposition HHH funds, approved by city voters in 2016.
No housing funded by Prop HHH has opened yet. However, at the DWC event 13th District City Councilman Mitch O'Farrell, chair of the council's Homelessness and Poverty committee, said that 1,300 HHH-funded units will come online in the next 12 months.
Watson acknowledged that, given the homelessness crisis on Skid Row and throughout L.A. County, 25 beds is not much. She said that the DWC is working on more long-term options, but while those are being developed, the center had an opportunity to take immediate action.