DTLA - One of Downtown Los Angeles' most popular events parks at the Convention Center this week. The 110th annual L.A. Auto Show opens Friday, Dec. 1. Before it drives away on Dec. 10, an estimated 900,000 people will walk through the doors.
[Get DTLA stories in our daily email newsletter.]
The show is replete with new vehicles, vintage rides, high-profile concept cars and an array of accessories. Single-day passes are $15 on weekends, and $12 on Dec. 4-7. 
Whether you go every year, or this will be your first visit, here are eight things to know and to experience at the L.A. Auto Show.
See the New Cars: More than 1,000 new vehicles will be on display, including 60 making their North American or world debuts. Check out rides such as the latest Jeep Wrangler and BMW 6 series. Then come the concept cars: Land Rover, BMW and Toyota will all have special concept models on the floor, meant to show off what their design teams can do. For example, the BMW X7 iPerformance Concept mixes an electric engine with a "turbo" gas engine for a high-speed hybrid; it seats six people and has new digital video displays in the back of the seats.
Get Behind the Wheel: The cars aren't just for show. Many automakers offer test-driving sessions with new models, according to Lefteris "Lefty" Tsironis, director of experiential marketing for the show. If you're curious how the latest Acura or Subaru handles, they'll have cars available for a short ride outside of the Convention Center (in Acura's case, the new TLX, RDX and RLX will be on hand, among others). The drives are limited and on a first-come, first-served basis, so sign up early.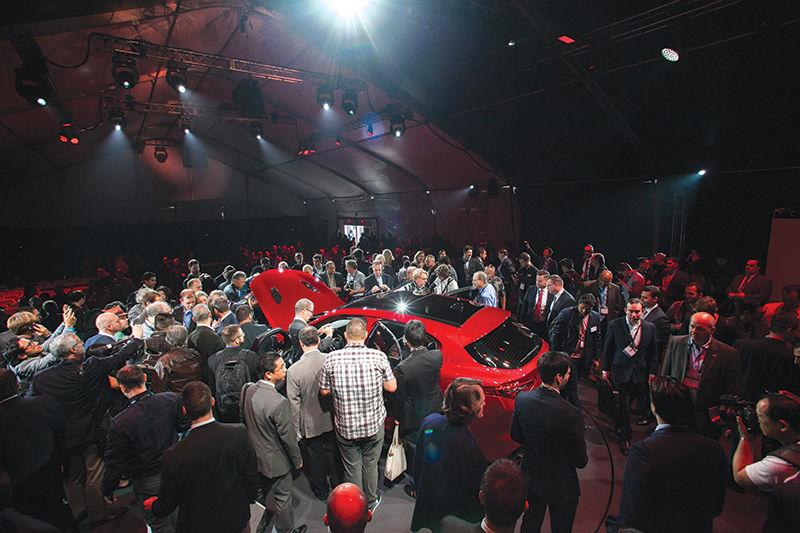 Big Cars Are Still Around: At last year's Auto Show, sport utility vehicles were big, in both size and popularity, thanks in part to falling gas prices. SUVs remain popular, according to the Auto Show team, but slightly smaller crossover vehicles are on the rise. Almost every automaker, including Subaru, Volkswagen and Lexus, will have a crossover model on the exhibit hall floor. This is in part because gas prices have risen again, particularly in California, where a new gas tax just went into effect, and some drivers are finding gas guzzlers less appealing than before.
Get Away From the Gas: Speaking of gas, another automotive trend is the rise in alternative-fuel vehicles. So naturally, the Auto Show will have more and more presentations on hybrid and electric cars and their features. Porsche this week will unveil its 2018 Panamera Turbo S E-Hybrid Sport Turismo, which, despite being a hybrid, has 680 horsepower, giving drivers plenty of oomph. Lexus is showing off its new RX 450hL, a hybrid version of the popular RX crossover line.   
Big Tech: As everyone will tell you, another big word in the automotive world is autonomy. While no one has yet mastered a fully autonomous vehicle that can legally navigate city streets, car manufacturers are rolling out semi-autonomous rides. These are cars with familiar elements such as rear-view cameras, as well as new sensor technology that can track nearby cars and road obstacles and alert drivers. That type of technology, designed to help drivers stay safe while a human is behind the wheel, will become more common, said Auto Show Director of Communications Alexis Evans. There will also be more aesthetic high-tech elements, including digital dashboards and touch-screen components. Plus, as cars become increasingly computerized, automakers are looking more into apps and digital services for cars. All of those features will be on display this week.
Take a Tour: Walking around is fine, but the L.A. Auto Show also offers guided tours. The two-hour sessions pair visitors with an expert automotive journalist who will take them from exhibit to exhibit, providing comparison and background details, Tsironis said. Each tour costs $85 for adults and $35 for kids ages 6-12.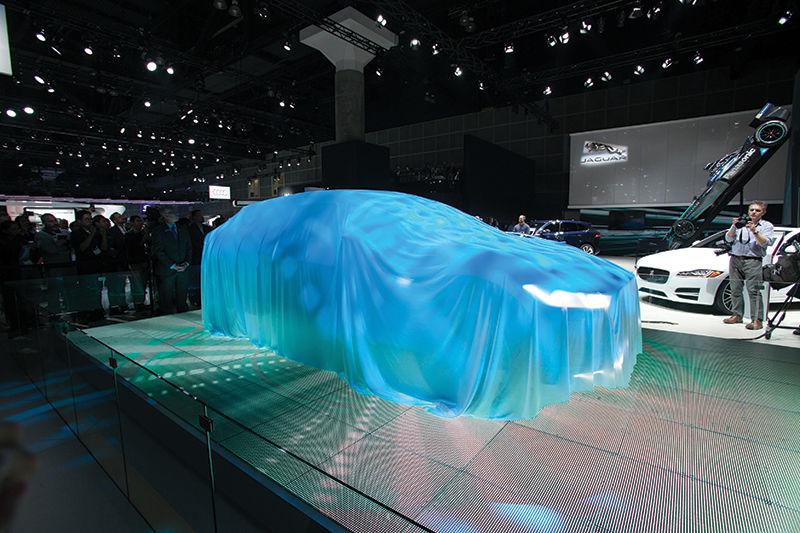 More Than Cars: This year the Auto Show is bringing back Go: Movement Reimagined, a section devoted to motorized devices that aren't actually cars. The Go space, between the West and South halls of the Convention Center, will hold the latest models of motorized bicycles, electric scooters and other devices. Visitors will be able to take a test ride. 
Get Under the Hood: New cars are nice, but sometimes customizing and updating an older ride is all you need. That's the focus at The Garage, the L.A. Auto Show's aftermarket section. Exhibitors will be selling add-ons and features, ranging from rear-view cameras to decorative patterns. There will also be a collection of customized and kitted-out machines. Or take in a unique demonstration: For example, at the Girls' Pit Stop, female mechanics and car experts will offer tips on vehicle maintenance. 
The Los Angeles Auto Show runs Dec. 1-10 at the Los Angeles Convention Center, 1201 S. Figueroa St. or laautoshow.com.