DTLA - One of Downtown Los Angeles' newest businesses is something of an oddity. Rolling Greens is a kind of urban garden, but is built out of a former scrap metal yard. It stocks thousands of plants, pots and pieces of outdoor furniture in a heavily industrial part of the Arts District not far from the 10 Freeway.
[Get DTLA stories in our daily email newsletter.]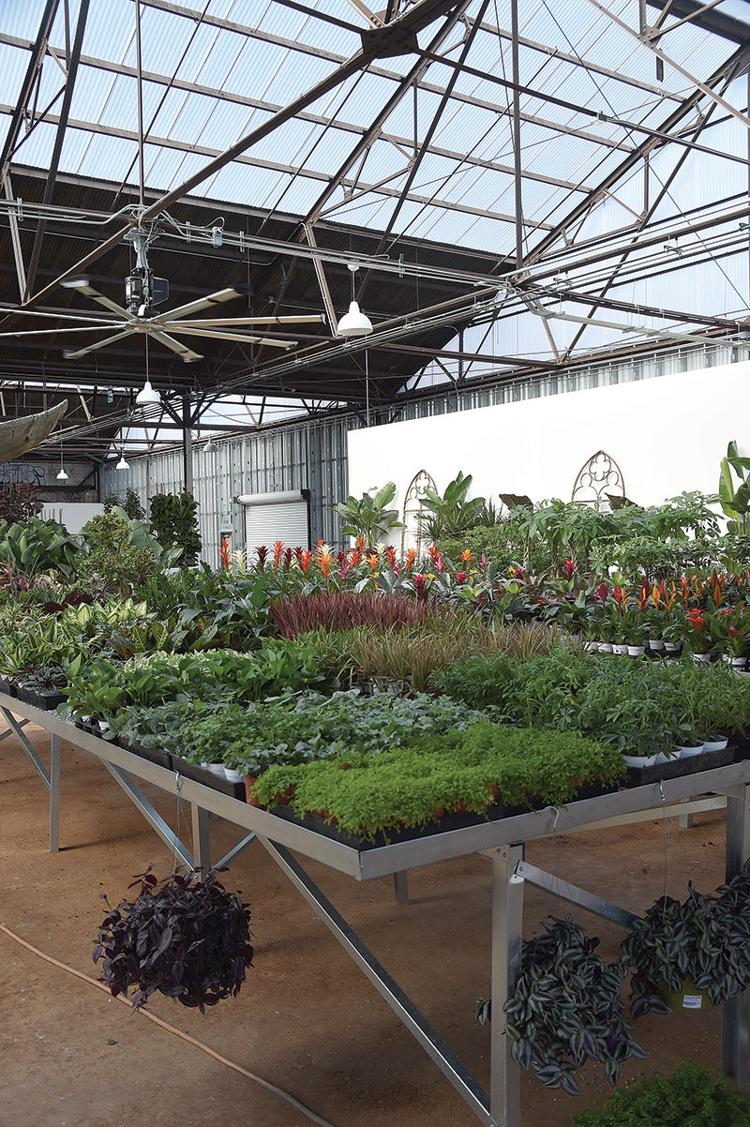 The two-acre home and garden emporium opened on Nov. 3 at 1005 Mateo St. It is Rolling Greens' third location in the greater Los Angeles region and the first in Downtown. The store is opening in two phases; the second, with expanded floral offerings and event space, debuts early next year.
Rolling Greens has dabbled in Downtown before, providing plants and decor for various businesses and buildings. Additionally, there was a temporary location at the Row DTLA complex at Seventh and Alameda streets in late 2016 as part of the campus' pop-up holiday market.
Co-owner Greg Salmeri, who lives in the Historic Core, said he and business partner Laurie Resnick had been considering opening a Downtown branch of the store for years, due to the booming residential population.
The Next Downtown Housing Boom Is Here
"Eventually the opportunity came for the space, and we decided we wanted to make the move. We believe in Downtown," Salmeri said. "And we love scrap metal yards. Those kind of things are perfect for us."
The site had previously housed CDL Scrap Metals. The lease was announced in March 2017, and the Rolling Greens team cleared out the old metal and other material and converted the two existing buildings into commercial spaces for furniture and flora.
The centerpiece of the complex is a 20,000-square-foot greenhouse. The high-ceilinged space holds rows of ferns, palms and colorful plants. Across a courtyard in another building is a 15,000-square-foot furniture showroom stocked with tables made of reclaimed wood, gleaming white bowls and pots, and an arrangement bar, where customers can get their flowers and greenery organized into bouquets.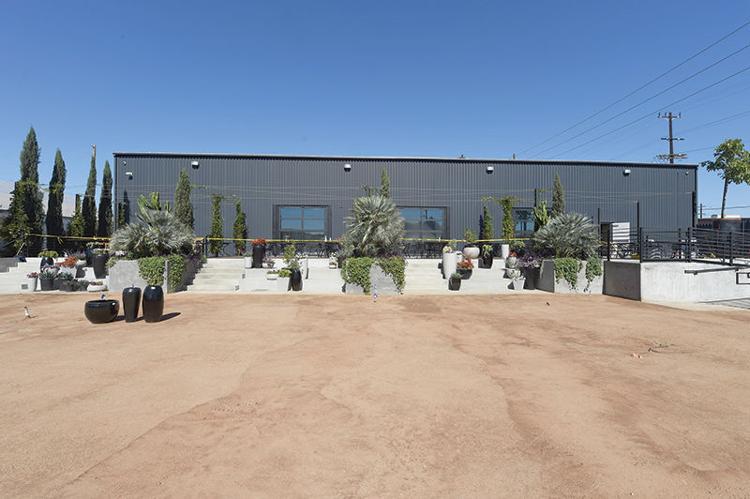 Salmeri and Resnick launched Rolling Greens in Culver City 17 years ago. While Downtown had few residents then, the owners said that there is now a strong local market for a nursery. This is the case even though the community lacks lawns and personal outdoor entertainment areas — many people in Downtown are looking to add greenery to lofts and apartments, or fill balconies, said Salmeri and Resnick.
Metro Approves Arts District 'Turnback' Facility
"For one thing, plants are back," Resnick said. "We started in 2001, and then plants were all the rage; you couldn't have too many plants in your house. Then over the years that went away. It was costly and people were into the minimal, stark look. But now we're over that. We do a lot of work with commercial buildings and they all are trying to get rid of that minimal set up."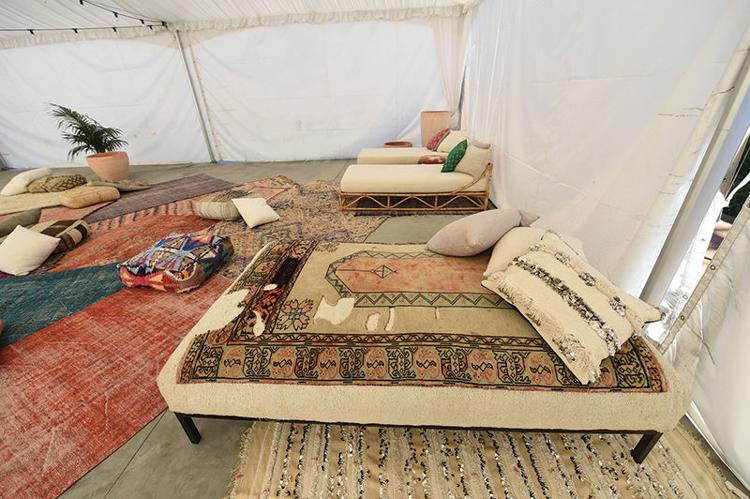 More Than Sales
The greenery stock in the Downtown Rolling Greens is similar to what is for sale in the Culver City or Fairfax spaces. Resnick said the plants will change depending on tastes in the market. Right now, she added, big, leafy plants are coming back. She also said people are into greenery that was popular when the Mid-Century Modern look was in vogue, meaning ample sales of birds of paradise and split leaf philodendron.
The store includes 52 parking spots and employs 38 people, according to the owners. The entire Rolling Greens has 150 workers, they said.
The new nursery doesn't quite fill a void in the Central City, but it does offer an option for people looking for plants. Downtown has a vibrant Flower District, noted Katherine McNenny, co-founder of the nonprofit Industrial District Green, which aims to increase public green space in the area. Still, she added, those businesses concentrate on wholesale options, and there is no large destination for the local community.
"I've been to their Culver City location. It's a great store," McNenny said. "I'd say welcome to the industrial community."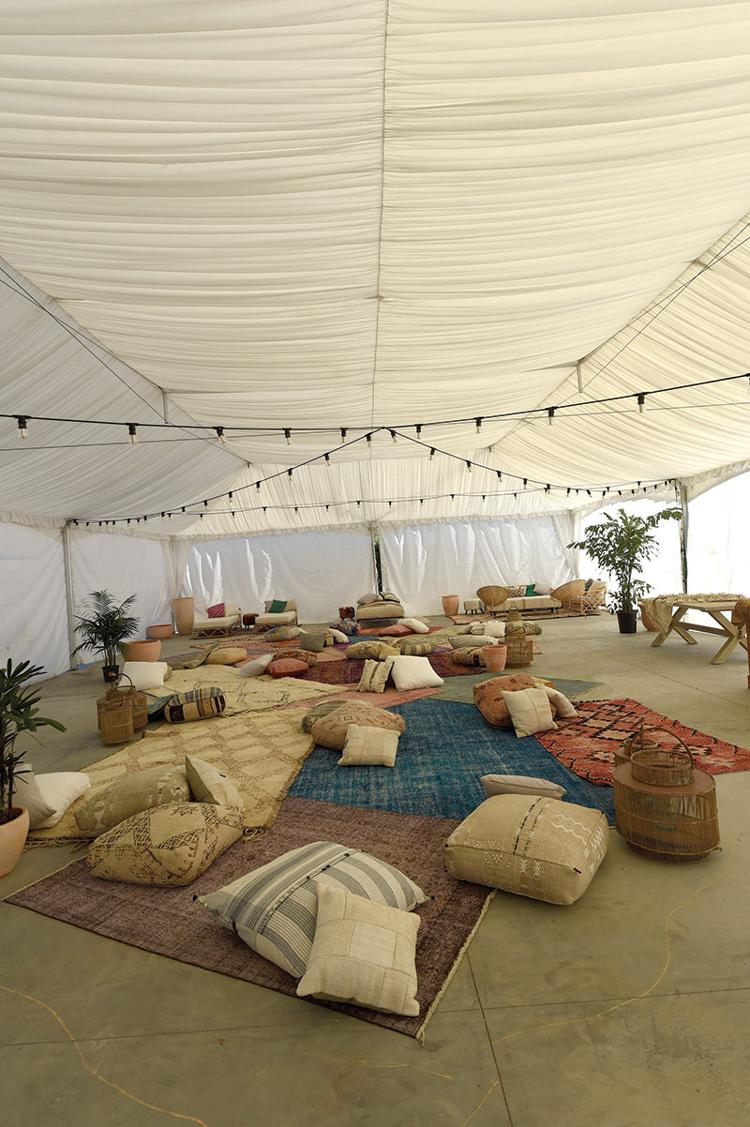 For Salmeri and Resnick, the nursery is only part of the business plan. Other Rolling Greens locations are frequently rented out for private affairs, and Resnick said the Downtown outpost has the potential to host "huge events." There is a 3,200-square-foot tent off the main shop, with throw rugs and pillows on the floor. It can hold 250 people. There will also be a 1,760-square-foot deck by the furniture showroom.
The rest of the nursery's wares and features are expected to open in early 2019. That includes the rest of the 20,000-square-foot greenhouse, a wine bar off of the furniture space, and a sales area with more pots and containers, and a landscaped garden with herbs and flowers.
Rolling Greens is at 1005 Mateo St., (213) 271-2047 or rollinggreens.com.
© Los Angeles Downtown News 2018