DOWNTOWN LOS ANGELES - A lot of people have had an impact on the surging Downtown food scene, but one thing in particular sets Bill Chait apart: He's not a chef.
That's unusual at this moment in time, when chefs have been granted the auteur status formerly reserved for film directors. Seemingly wherever you look in Downtown, or even across the city, there's a high-profile project driven first by those helming the kitchen: Just think of Trois Mec, where foodies buzzed over the team of Ludovic Lefebvre, Vinny Dotolo and Jon Shook long before anyone knew what the three would prepare. 
In Downtown, Chait has already scored two big hits without ever scribbling down a recipe: He opened Rivera in South Park in 2009, one of only six local restaurants to currently boast four stars from Los Angeles Magazine (according to the magazine's website). Late last year he debuted the Art District's Bestia. It has been lauded as one of the city's best restaurants in years, earning an effusive review from Jonathan Gold in the L.A. Times. It recently made the L.A. Weekly's list of 99 Essential Restaurants. 
While Chait is active across the city, he has two more big Downtown projects in the pipeline: He is teaming with Neal Fraser on Redbird, a long-awaited spot next to the former St. Vibiana's cathedral. He is also developing a restaurant that will be part of Eli Broad's under-construction Bunker Hill art museum.
"Downtown is probably the most important restaurant and social market right now in Los Angeles and it'll arguably define Los Angeles in a way that was never done before by any area in the city," said Chait during a recent interview in the former Campanile space in Hollywood, where he is working with chef Walter Manzke on another project.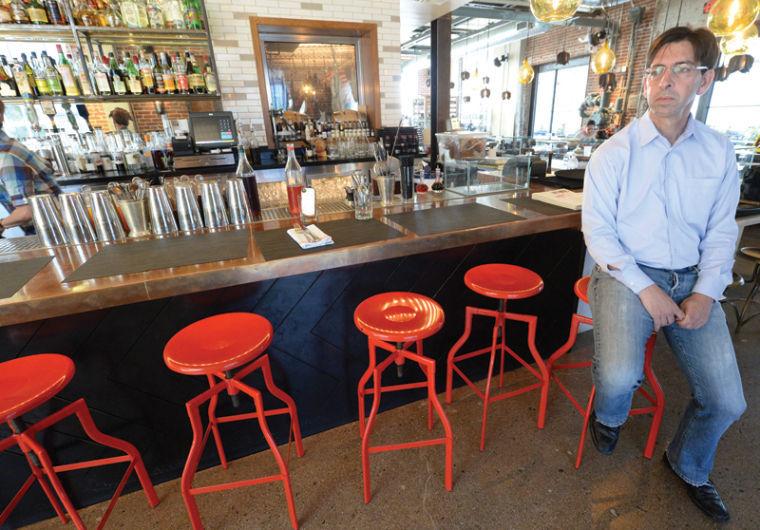 Chait isn't just a Downtown player. In the past four years he has opened seven restaurants, each time partnering with a prominent chef. At Rivera he teamed with John Rivera Sedlar; it was the latter's first restaurant in about 15 years. At Bestia he worked with Ori Menashe and his wife, pastry chef Genevieve Gergis. 
While most restaurant owners would be happy with one successful place in that timeframe, Chait's hits keep on coming. Just one of his ventures, Playa, a Westside spot also with Sedlar, has closed.
"I think he's amazing and has had an incredible impact on our restaurant scene," said Merrill Shindler, a contributing editor to the Zagat Los Angeles restaurant guide and the host of a weekly radio show on dining and restaurants on KABC 790 AM. "He's very much behind the scenes. Most people wouldn't know him."
While the chefs are involved in all aspects of each restaurant, from concept to design, Chait's partners say he is clearly the nuts and bolts guy. He navigates projects through the city's often-Byzantine permitting process. He's on hand at dusty construction sites. He's the one who gets the doors open. 
"Bill gets things done and he's laser focused, very logical," Sedlar said. "Yet he really understands that restaurants are a personal expression of the chefs. He supports the chef."
Started With Pizza Delivery
Chait, a slim 52-year-old with dark hair falling over his forehead, attended the University of California at Berkeley, where he made a living by reselling concert tickets and putting on music shows. 
After school he entered the restaurant business, though his start was less than auspicious: He delivered pizzas for Jacopo's Pizza in Beverly Hills at night. 
During the day he tried to establish a career as a venture capitalist, and he didn't stay in the pizza business long. In 1985 he bought his first restaurant, Louise's Italian Kitchen, in Brentwood. Along with partner Howard Weinberg, he began an expansion of the eatery that culminated with nearly 20 Louise's in Southern California, Wisconsin, Washington D.C., and Maryland. 
In 1996, Entrepreneur magazine placed Chait and Weinberg on its list of "Young Millionaires." Chait remains involved with Louise's. 
Although long successful, Chait didn't really resonate on the food world's radar screen until 2009, when he teamed up with Sedlar. The chef had been a leader in the culinary fusion world of the 1980s and early '90s, and was behind celebrated establishments such as St. Estephe, Bikini and Abiquiu. Then he stepped away from the game, and although he sometimes consulted, he didn't run a restaurant for 15 years. 
A few years ago Sedlar decided to return to the fold, yet rather than just serve meals, he wanted to explore the philosophy behind the food. He found an understanding collaborator — one who also knew how to get money for a project — in Chait.
"Bill had a similar philosophy," recalled Sedlar. "We like fresh. We like high quality experience. The first thing I did was say to Bill, 'Let's go eat in Spain and talk ideology and philosophy.'" 
For Chait, the partnership began a new direction in the restaurant business.
"John is really the first chef that I partnered with that had a very specific vision, a concept," he said. "It created what is now essentially the business model."
Rivera was a hit, and two years later they opened Playa on Beverly Boulevard. However, the restaurant closed in March. It was a learning experience.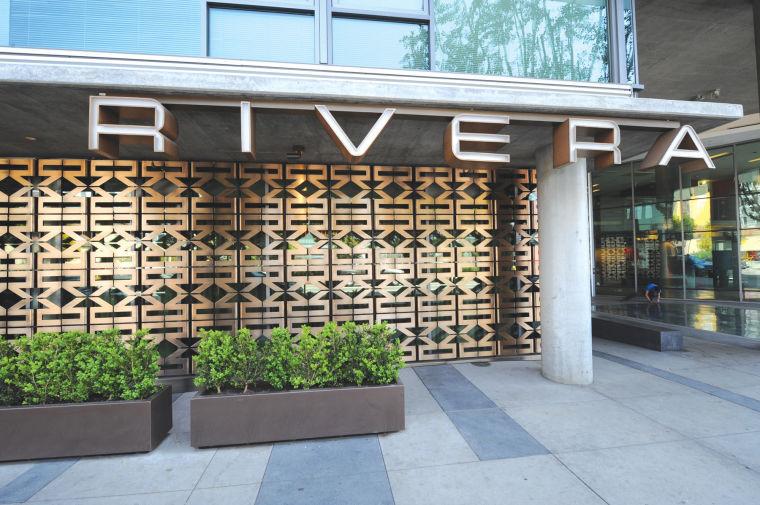 "We were in the wrong market niche in terms of how we were perceived," Chait said. "In retrospect, we should have had John do more street food."
Though Playa failed, Chait's business model worked perfectly at Bestia. Menashe first met Chait about five years ago when he cooked at the now closed Angelini Osteria on Third Street near San Vicente Boulevard. Their paths crossed again when Menashe did a stint at Test Kitchen, a showcase of chefs hosted at different restaurants.
Menashe was trying to launch his own restaurant, and when plans with a business partner fell through, he reached out to Chait. They began looking at spaces in the Arts District. They considered the spot that now houses Little Bear across from Church & State. They ultimately settled on an off-the-beaten-track building at 2121 E. Seventh Place. They opened the 110-seat spot in November, spending $1.2 million on the project.
The reviews were phenomenal. Chait, it seems, always had a clear game plan. 
"We went somewhere where there were better bones for the vision that Ori was doing," Chait said. 
Bestia now feeds about 300 people a night during the week and 350 on weekends. It's double what the partners had originally projected. 
A New Bird
If things go according to plan, Chait will only get busier. By late fall, he and Fraser hope to open the approximately $2 million Redbird. They are partnering with property owners Tom Gilmore and Richard Weintraub to open the restaurant on the first floor of the old rectory adjacent to the cathedral.
Again, the vision is clear and chef-focused. 
"It will be a very eclectic, contemporary American restaurant with great bars, great outdoor space," Chait said. "Neal's going to do a lot of grilling, the way people eat today, much lighter, flavorful." 
Chait and Fraser are keeping details close to the vest, but he said the design for Redbird will be led by Fraser and his wife, Amy Knoll. He said the look will stay true to the historic nature of the building.
Fraser said he expects to be "strapped to the stove" when the restaurant opens and that Knoll will oversee the daily operations. But while Chait joined the project long after it had been in the works, he is an essential part of getting the project off the ground.
"He was the missing link," Fraser said. "Restaurants are always crap shoots; there's a lot of luck involved. But as far as the business side, that's where he's proven to have the most value. There's an art to what he does."
There will be art of a different kind at Chait's next project, which he said will coincide with The Broad museum's 2014 opening. Chait would not reveal details, only teasingly hinting that it's going to be "a big project."
Right now, Chait is focusing on Republique, the project with Manzke in the old Campanile. Redbird, meanwhile, is still in the permitting process.
Downtown waits, hungrily. 
Contact Richard Guzmán at richard@downtownnews.com.
©Los Angeles Downtown News.