After a three-year renovation — about two years longer than originally slated — the 34-acre Los Angeles State Historic Park near Chinatown finally has an opening date.
Officials with the California State Parks Department last week announced that the whale-shaped expanse will debut on Saturday, April 22.
There will be a grand opening celebration starting at 10 a.m., according to the park's Facebook page. A park representative told the website Curbed L.A. that a bevy of family-friendly activities are being planned for opening day.
[How Glendale Sewage Turned A Downtown Park Green]
The park has been reshaped from a mostly flat expanse into an undulating field with hills, open meadows and a wetlands area. It also now features permanent restroom facilities, a visitors' center, a promenade to host vendors and other festival-type events, a paved parking lot and a pedestrian bridge that serves as a lookout point over the property.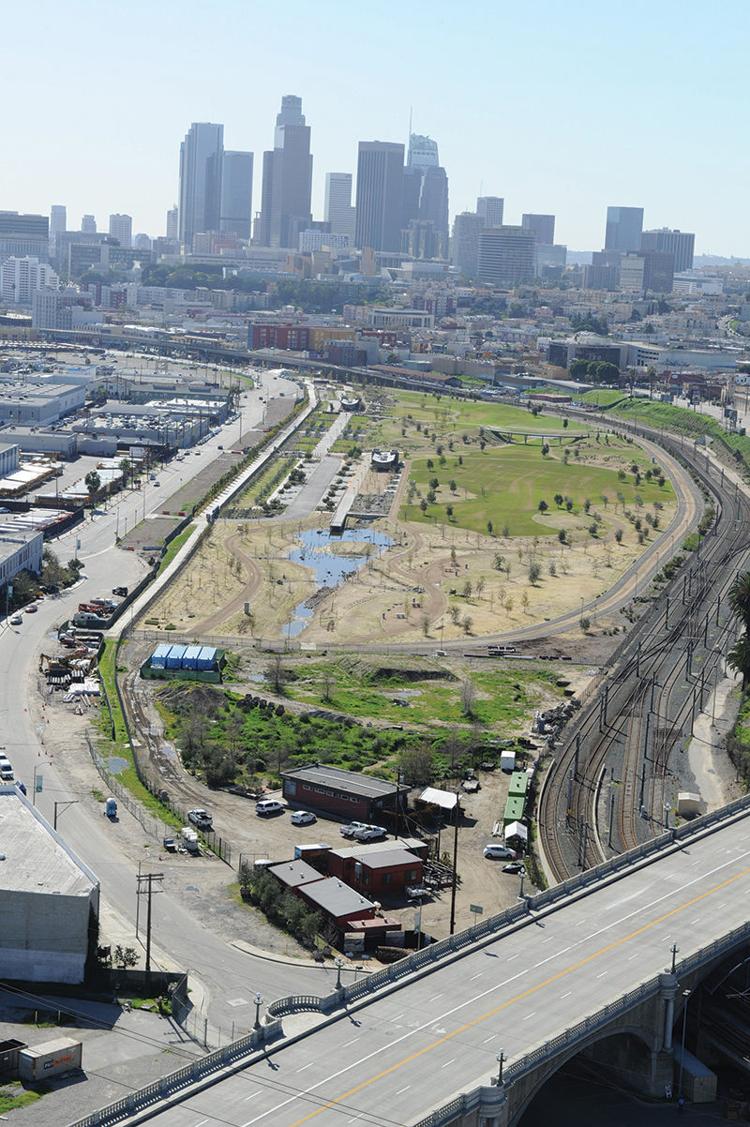 The project's numerous delays were mostly attributed to contaminated soil that had to be replaced. It marks a major turnaround for a onetime rail yard that artist Lauren Bon later used as a temporary art installation.
And, cool fact: A quarter-mile subway route was built on the site for the 1996 Woody Harrelson-Wesley Snipes movie Money Train.