DOWNTOWN LOS ANGELES - Ninth District City Councilman Curren Price, who succeeded a termed-out Jan Perry on July 1, knows he has his work cut out for him.
The district that previously included most of Downtown in addition to much of South Los Angeles was essentially beheaded when the redistricting process of 2011 lopped off the majority of the district's Central City financial engine.
Perry had made it somewhat of a strategic calling card to leverage Downtown's robust commercial activity, especially in the real estate sector, to bring jobs and other benefits to her constituents in South Los Angeles.
While the Ninth still includes key commercial nodes like L.A. Live and the Figueroa Corridor, there are fewer economic motors at Price's disposal. Much of the district is impoverished and beset by high unemployment.
"It's a district of haves and have-nots," said Price during a recent sit-down with Los Angeles Downtown News in his City Hall office, where an array of unopened cardboard boxes reflected the ongoing transition.
L.A. Live, USC, Exposition Park and the auto dealerships lining Figueroa Street are the obvious "bright jewels" of the district, said Price, who narrowly defeated former council aide Ana Cubas during the May runoff election for the seat.
"The other part, though, are 250,000 citizens who are struggling, trying to make it, with high rates of poverty, high rates of unemployment and who've felt neglected and the infrastructure reflects that," he said.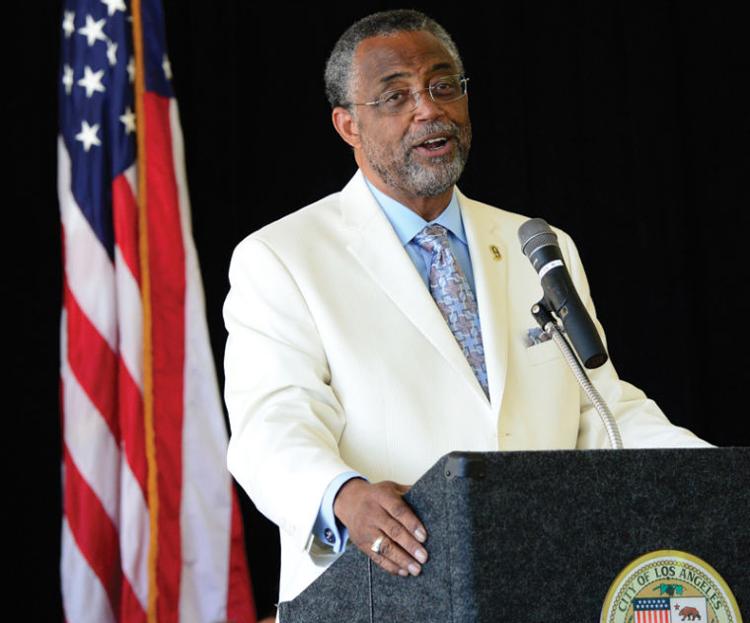 Bringing economic development to South Los Angeles is a key objective for Price, who won his first election 20 years ago. How he plans to do that is not yet certain, but he expects his background as a community organizer and business-minded politician to come in handy. 
Most recently, Price, 62, represented the 26th District in the State Senate. He won the seat in 2009 after three years in the State Assembly. In Sacramento, Price focused on an array of legislative causes dealing with business advocacy, with an emphasis on small companies. 
He formed committees on procurement that worked on laws to drive more government contracts to small businesses and facilitated local hiring. He also earned a reputation among some local players as someone who cares about the arts and Los Angeles culture.
"He knows the importance of making sure people in his community know their history and that he's being respectful of it," said Charmaine Jefferson, executive director of the California African American Museum, who has sought help from Price on funding issues. "We're actually going to prepare a visual history of some of the cultural resources on Central Avenue as an exhibition that will be in his City Hall office."
Price's decision to run for the council came when he still had five years of eligibility in the senate. Though City Hall watchers say he was urged to run for the seat by powerful City Council President Herb Wesson, Price professes a desire to work on a more local level. During his tenure in Sacramento, the state legislature cut some $60 billion from the budget. Price said he felt limited in terms of how he could help constituents.
"I didn't go to Sacramento to cut programs, and I appreciate what you can do at the local level," Price said. "You can really impact the daily lives of folks: getting streets cleaned, helping them with business, getting trees trimmed and sidewalks fixed."
Inglewood to City Hall
Price was born in South Los Angeles. He attended Morningside High School, where he was student body president. After attending three schools during his freshman year of college — San Francisco State, Cal. State Dominguez Hills and El Camino College — he was admitted to Stanford University, where he majored in political science.
He followed Stanford with a law degree from Santa Clara University and went to work for an export management company that dealt in air conditioning and heating systems. He then spent 10 years in Washington, D.C, working as a consultant for a satellite communications company.
Price returned to Los Angeles and worked as a deputy for then-Eighth District Councilman Bob Farrell before joining the nonprofit California Community Economic Development Association as a community organizer.
In 1993 Price won a seat on the Inglewood City Council. He lost a bid for Inglewood mayor in 1997, but rejoined the council in 2003. In 2005, Price supported a small business coalition that opposed Wal-Mart's plans to open a store in the city. 
"I threw my lot with the small businesses against the Wal-Mart giant and we won," Price said.
Price is quick to point out that he has also strived to be an advocate for big business. In the State Senate, for example, he supported bids to expedite the approvals process for Farmers Field. If AEG's proposed NFL stadium comes to fruition, Price will play an important role in overseeing the associated public perks.
"He's been supportive of Farmers Field and when that project moves forward, on all the community benefits associated with it we're going to be looking to work closely with his office to bring all of those things to fruition," said Martha Saucedo, executive vice president of external affairs for AEG.
On the Agenda
On Tuesday, July 23, Price, who had lapel pins made that read "The New 9th," introduced his first council motion. The bill co-authored by 14th District City Councilman José Huizar would maintain city benefits for businesses operating in state enterprise zones, which are in jeopardy.
Two bills pending in Sacramento would eliminate the special districts, which provide an array of incentives and tax breaks to retailers and other employers. Much of Downtown is in a state enterprise zone and the city has its own set of benefits available to businesses operating in those areas.
If the state zones are eliminated, Price and Huizar's motion would maintain the local benefits and direct the city's new Economic Development Department (which Perry helms on an interim basis) to identify ways to replace the lost state incentives.
Going forward, Perry, from whom Price said he sought advice, said that the newly elected representative should seek to encourage as much development as possible around the Metro Expo and Blue lines. 
"He's going to have to be vigilant about building mixed-use, mixed-income projects along transit lines so we can move people into a mixed income South L.A., and so they don't need a car," Perry said.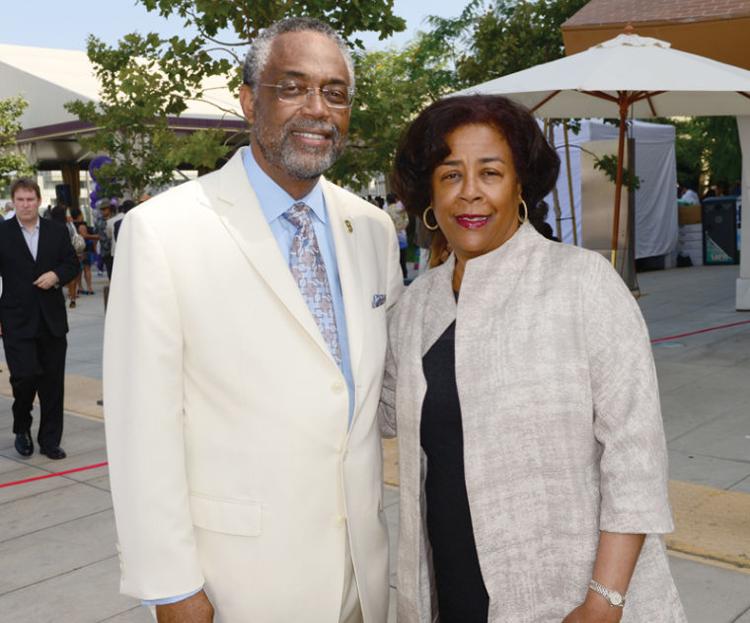 One key Ninth District project that is underway but not yet cemented is My Figueroa, the plan to refashion Figueroa Street from a car-dominated strip to one with protected bike lanes, wider sidewalks and fewer lanes for autos. Adored by cyclists and pedestrian advocates, it is contested by some Figueroa Corridor businesses, namely the auto dealers.
Price said it's too early to say whether he supports the plan as conceived.
"There are some concerns, I think legitimate concerns, that the business owners have about the bike lanes, about their disruption of commerce," he said. "We certainly want to be sensitive to both sides of the issue."
Darryl Holter, chief executive officer of the Shammas Group, which owns seven auto dealerships and an array of commercial properties along the Figueroa Corridor, said that as Price transitions to the role, he will have to focus quickly on small, quality-of-life issues.
"He's filling really big shoes with Jan Perry, and I know he's aware of this, but the kinds of issues you deal with at the state level are kind of different than a lot of the basic issues at council," Holter said. "It's more potholes and less legislative issues."
Contact Ryan Vaillancourt at ryan@downtownnews.com.
© Los Angeles Downtown News 2013