DTLA-Metro Charter Elementary School, which opened six years ago and was heralded as the first school pitched to a new legion of Downtown Los Angeles residents, has closed. Its operators cited declining enrollment as the primary reason.
The Metro Charter board of directors voted to close the school on Monday, July 8. That day, the school had 59 students enrolled for the upcoming academic year. That's a steep fall from the 2017/18 apex, when over 300 students were enrolled at the beginning of the school year.
The closure marks a painful end for the school that started in 2013 in office space in a local hospital, but was forced to jump locations in recent years due to an inability to secure a permanent home. In the 2018/19 school year Metro Charter occupied a former Boys and Girls Club in Lincoln Heights.
Metro Charter Board Chair Chinmaya Misra, a founding member of the school, said many parents decided against driving to the Lincoln Heights campus, and chose other options for their children.
"The enrollments were being affected drastically by the move out of Downtown," Misra said. "We were made for Downtown. Our mission was to serve the community of Downtown and be the neighborhood walking school, and that was the school's ultimate demise."
Metro Charter began by serving kindergarten through second grade students, and added a grade a year until a fifth grade was installed. However, there were cutbacks as enrollment shriveled. In the most recent academic year there were just three classes, all split: kindergarten and first grade, second and third grades, and four and fifth grades.
Misra said that the school needed at least 75 students to remain viable, but even at that level a number of cuts would have needed to be made, further diminishing services.
Metro Charter's Long and Painful Saga
Misra said the board explored options to stave off a closure, including partnering with other educational entities and charter networks, but none would have resolved the issues caused by low enrollment.
Misra said the decision was made to close now, as opposed to hoping enrollment would increase over the summer and then having to shut down near the start of or during a school year if the student level did not rise. Misra said the board informed parents of its decision on Tuesday, hoping to give them enough time to find alternatives. She added that institutions including Citizen of the World in Silverlake, the Los Angeles Leadership Academy and ICEF Inglewood have informed Metro Charter that they can accommodate students for the upcoming academic year.
"We always stood by our decisions and wanted to make responsible decisions. The board has always been on the same page regarding that," Misra said. "We didn't want to be in a position where we would have to press pause, or hit cancel. The writing was on the wall."
A Carousel of Campuses
Metro Charter was spawned by a group of parents who met in South Park and worked countless volunteer hours to create a walkable, high-quality, free alternative to options such as Ninth Street Elementary School near Skid Row, the Para Los Ninos Charter Elementary School on Seventh Street, and Castelar Elementary School in Chinatown. Metro Charter opened with 80 students in South Park's California Hospital Medical Center. The stay was always expected to be temporary. Metro Charter remained there through the 2016/17 academic year.
Throughout its existence, school leaders continuously looked for a new home, but were repeatedly stymied as Downtown land values soared. Misra said that board members looked at nearly 25 different sites throughout the school's run, but a combination of permitting hurdles and cost prevented them from finding a space they could buy or lease on a long-term basis.
Metro Charter Elementary Moves to Lincoln Heights
That situation led to a series of difficult decision. In the 2017/18 year, Metro Charter split into two campuses. Although third through fifth grade students had classrooms in an office building at 700 Wilshire Blvd., kindergarten through second graders had to take a bus to Pleasant Hills Baptist Church at 2009 W. MLK Jr. Blvd. in South L.A.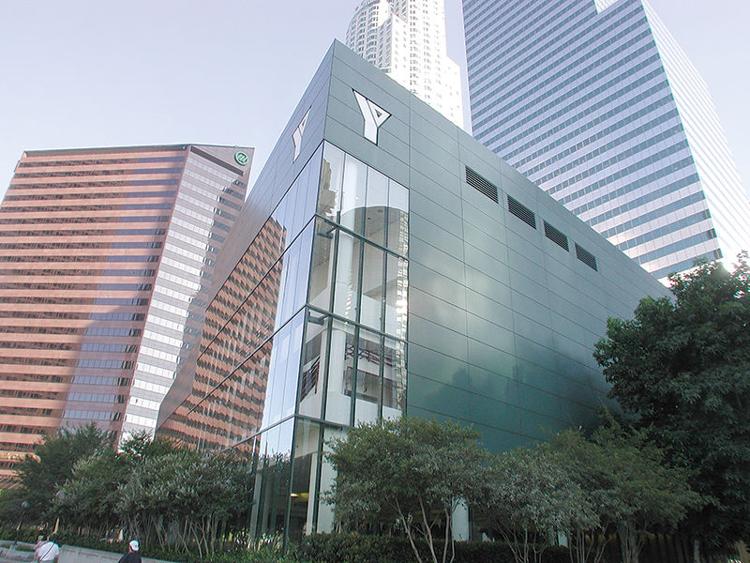 Metro Charter's Space Problems Continue
Enrollment fell to 150 students. The dual campus approach placed a strain on some families, particularly those with students at the two different campuses.
Metro Charter leaders continued to look for an alternative, and after being unable to find a location large enough to accommodate the entire student body in Downtown, they signed a two-year lease for the Lincoln Heights space.
The situation was a hurdle to many, including Zuzy Chavez. The founding parent and former board member had one daughter who graduated from Metro Charter and another who just finished first grade.
Chavez said that she was looking at other options for her younger daughter, but held out hope that Metro Charter would return to Downtown. Although the 3.5-mile difference between the sites at 700 Wilshire and Lincoln Heights might seem negligible, traffic placed a strain on parents such as Chavez.
"Last year was a struggle because there were so many changes," Chavez said. "Both my girls loved school and loved Metro."
Lack of Options
Metro's demise is a blow to community members who have long clamored for more education and early childhood options in the Central City.
Scott Bytof, whose daughter was one of six students to complete each grade at Metro Charter, wants to know what Downtown residents and organizations will do in the wake of the shutdown.
Why Can't Metro Charter Find a Home?
"The interesting thing is, as we continue, what is the Downtown response going to be?" Bytof said. "We see a lot of kids in Downtown. Where are your kids going to go to school? Are they just going to reach a certain age and then move on?"
According to projections, Downtown's population is expected to grow from approximately 75,000 residents today to 200,000 by 2040.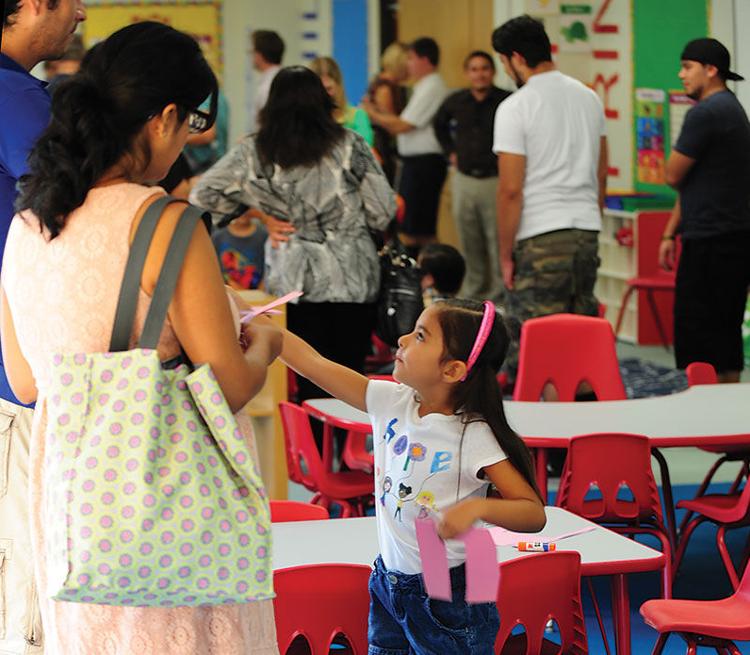 Fourteenth District City Councilman José Huizar, who in 2013 advocated for the school's initial charter approval, said he was saddened by the vote to close Metro Charter, and called on the Los Angeles Unified School District to help find sites and address education options within Downtown to meet the growth of the Central City.
"We now have more than 75,000 people that live in Downtown and over 500,000 that work here," Huizar said in an email. "We need to increase amenities, including schools, to get people to stay in Downtown."
Downtown's Desperate Need for Elementary Schools
Jessica Lall, a board member at Metro Charter and the president and CEO of the Central City Association, echoed Huizar's sentiment. She pointed to a study commissioned by the CCA and conducted by Loyola Marymount University that found that only 22% of DTLA residents perceive local kindergarten through 12th grade education options as "good."
"I think when you look at that number and think, does there need to be continued options outside of Metro Charter, the answer is no doubt yes," Lall said. "It's unfortunate that we weren't able to come to a resolution for Metro Charter, but the need will only continue to grow as we add more residents."
Misra said she hopes that someone or a group of people will come together and carry a similar torch for Downtown families.
"When I look at the life of Metro, I don't view it from a perspective of failure," Misra said. "We did face hurdles and challenges, but I hope the newer generation takes this as a precedent and learns from all the challenges that we faced."
She added, "It was a very heroic effort from families who wanted to keep living here and not up and leave once their kids turned 5."
©Los Angeles Downtown News 2019