The Metropolitan Transportation Authority's master plan to renovate 75-year-old Union Station will be reviewed for final approvals by its Board of Directors on Thursday, Oct. 2. In the meantime, Metro has released updated renderings of what that transformation, led by Gruen Associates and Grimshaw Architects, might look like.
(Click previews for enlarged renderings)
The most significant renovation is taking place in the passenger concourse, which is planned as an indoor/outdoor facility. The concourse, currently now all indoors, will connect riders to trains on the new rail yard and will feature retail and other amenities.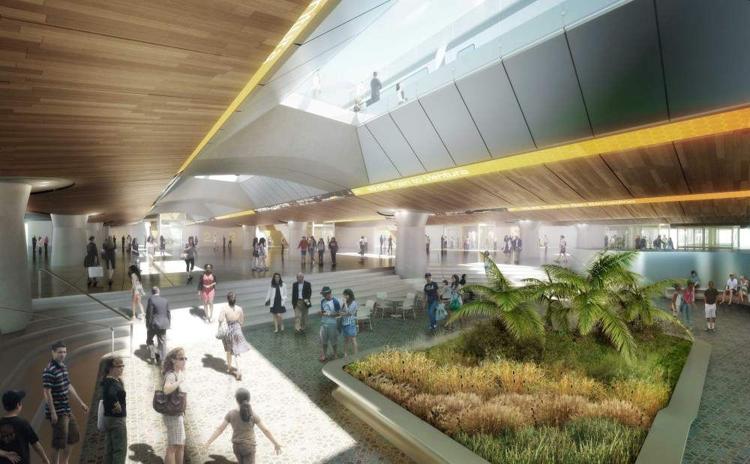 The portal to the underground Red Line will remain in place but everything around it is getting rebuilt.
The Patsaouras Bus Facility near the east entrance of Union Station, meanwhile, will be demolished, and a raised terminal will be built between the historic concourse (or west entrance) and the new rail yard. The elevated terminal will allow riders to enter from the concourse below and avoid any street crossings, which Metro has said is a problem with the current bus facility.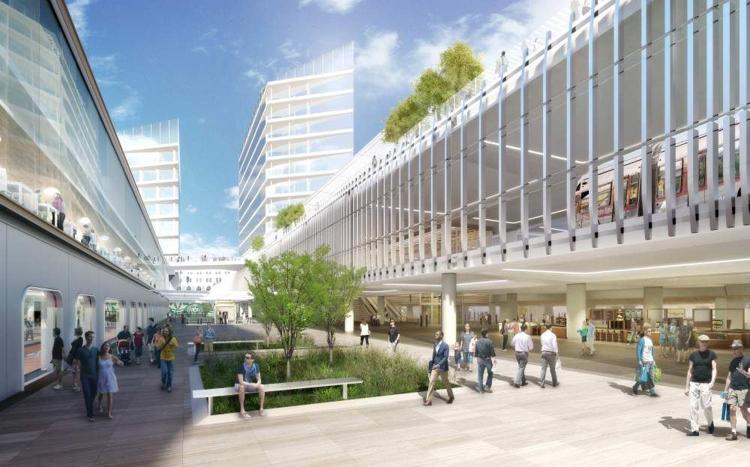 One passenger favorite will likely be the pedestrian and bicycle bridges that extend over the rail yard. It's designed as a way to travel to and from either side of Union Station without entering the busy concourse below. It'll also provide sweeping views of the neighborhood and of the Downtown skyline.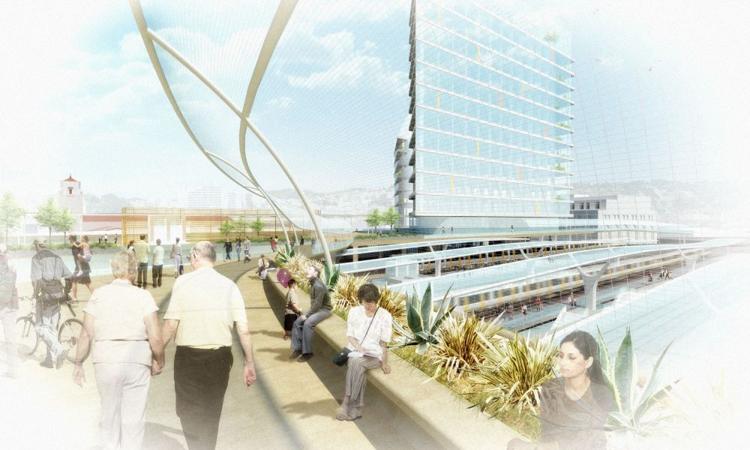 More outdoor renovation will take place on what is now the west entrance's parking lot. Metro envisions turning the lot into a public plaza with outdoor seating for dining and enhanced landscaping.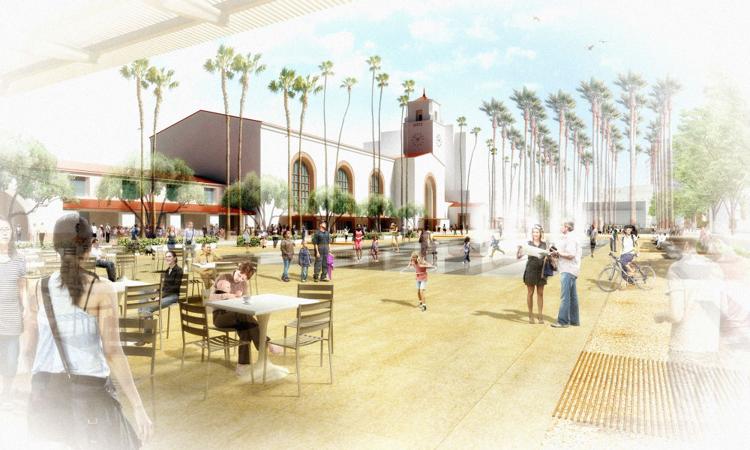 Twitter: @eddiekimx