The games are over and the field is set for Super Bowl 54 in Miami this weekend.
Now while the Los Angeles Rams might have failed to earn a shot at the Lombardi Trophy, there are still plenty of people in Los Angeles anxiously awaiting this year's Super Bowl Sunday matchup between the San Francisco 49ers, the owners of the league's best defense, and the Kansas City Chiefs, the owners of the best offense.
While plenty of people are solidifying their guest list for their own Super Bowl parties, Downtown also has a great list of bars and restaurants that will be pulling out all the stops for Super Bowl Sunday.
Below, Los Angeles Downtown News has put together a list of nine great places to watch the Super Bowl in Downtown.
The Superbowl will be held on Sunday, Feb. 2 and kick off is at 3:30 p.m.
Boomtown Brewery
700 Jackson St.
Game Plan: This Arts District space features two rooms to watch the big game, but the main room is where most of the action will happen. Catch the game on a projector screen in the main room and enjoy bites from Highland Hickory and Poutine Brothers. There will be prize handouts throughout Superbowl Sunday. The best part? No cover. A full list of the specials for the evening have not been released as of press time.
Brack Shop Tavern
525 W. Seventh St.
Game Plan: A popular haunt for sports fans, Brack Shop Tavern will likely fill up quickly due to the number of reserved tables, so we suggest you show up early if you hope to watch the game. Once there, enjoy the bars full list of cocktails, spirits and beers. There are tables for $75-$100 for two-seven guests which includes a wing and pitcher package.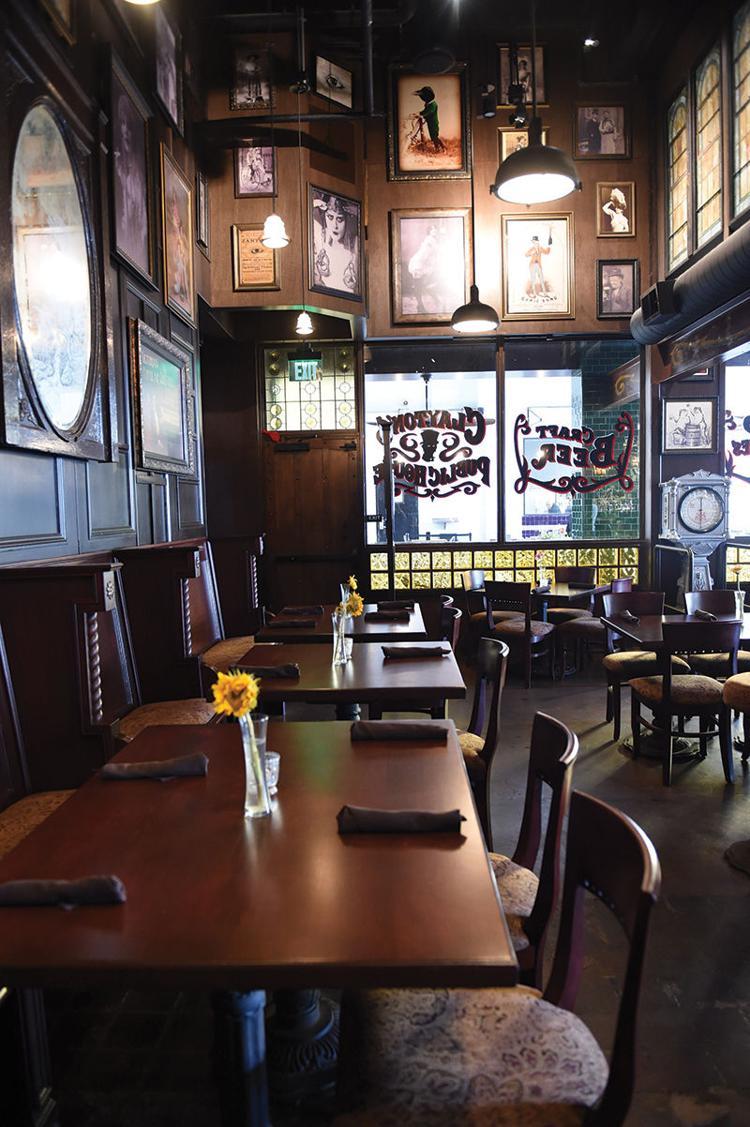 Clayton's Public House
541 S. Spring St.
Game Plan: It might be fun to watch the Super Bowl in a space that draws from an era before football was created. Clayton's Public House has one of the more gorgeous interiors in Downtown, mixed with great eats and an even more robust drink option. Tony Gower and Elizabeth Peterson-Gower's space isn't a sports bar per say, but does carry a strong ambiance and energy that can make the game watching experience worthwhile. Regular happy hour specials will apply.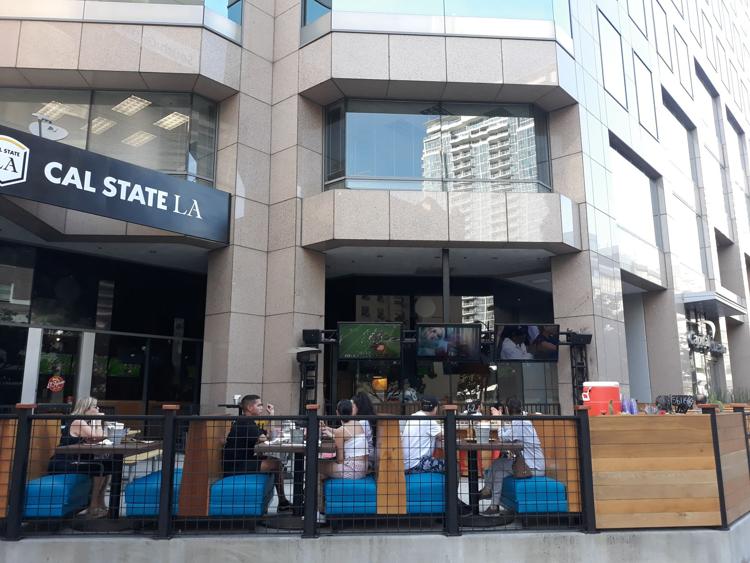 El Tejano
801 S. Grand Ave.
Game Plan: Located in the former home of Big Wangs, El Tejano bar space has multiple televisions to watch the game, as well as a Grand Avenue facing outdoor patio with televisions and cornhole set ups as well. As the name suggests, El Tejano is all about Tex Mex, with tacos, burritos, enchiladas and nachos on the menu. A full special list was not released as of press time, but there are plans for a deal on take out wings, and $2 off their normal drink specials.
Free Play at the Fields
3939 S. Figueroa St.
Game Plan: Located within walking distance of Memorial Coliseum and adjacent to the Los Angeles Football Club's home at the Banc of California Stadium, this Exposition Park gastropub and food hall will be showcasing the game on 23 televisions across two levels. In between, head over to Tim Hollingsworth's Free Play and try your hand at numerous arcade games such as Street Fighter and Ms. Pac-Man and even the latest edition of Madden.
Prank
1100 S. Hope St.
Game Plan: Once of the more unique offerings on this list, this South Park bar proves that you don't have to sacrifice fresh air to catch the Niners take on the Chiefs. Located on the corner of 11th and Hope, the bar holds three spaces, the walk-up bar, the lounge and the patio space, each with enough televisions to check out the game.
Beelman's Pub
600 S. Spring St.
Game Plan: The vegan crowd can thumb through the menu at this Spring Street favorite with no reservation. Featuring a 100% vegetable-based menu, there are multiple TVs both inside the bar and on the patio space. Beelman's will have specials for the event, but have not released the specials as of press time.
Gamez DTLA
500 S. Spring St.
Game Plan: If you're more akin to checking out a sports bar for the Superbowl, then this Spring Street haven for sports fans has you covered. Lined to the walls with content from Los Angeles sports teams, Gamez DTLA offers great drinks and meals in the $10-$15 range. There are plenty of televisions wrapping the space, and even a beer pong table if you want to shake things up. No cover and no specials announced as of press time.
Tom's Watch Bar
1011 S. Figueroa St.
Game Plan: If there is one thing you can say about Tom's Watch Bar, it's that they certainly have enough televisions. Over 155 tv's line this 360-degree viewing space, including a two-story "megatron" screen meaning you'll never miss a play. Cover for the event is $35 and there are specials for $25 unlimited 40 ounce domestic beers.