In December 2016, the David L. Murphy Sobering Center opened on Skid Row. Created to treat people described as "serial inebriates," the idea was twofold: It would provide specialized treatment for intoxicated individuals who were transported to the facility instead of hospitals; and it would free up emergency responders and keep hospital beds open for people who need them most.
[Get DTLA stories in our daily email newsletter.]
The project had a slow start. In its first year it recorded 2,463 "sobering encounters," far below the 8,000 annual visits (from around 2,000 people) that had been projected. Leaders attributed the low numbers to poor word of mouth from emergency responders and laws that limited who could bring people to the center.
Now things have changed. In 2018 there were 9,133 "sobering encounters," and the first two months of this year saw another 2,240 visitors, according to Lezlie Murch, chief programs officer for Exodus Recovery Inc., which operates the center. There's a 55% recidivism rate, she said, with many patients returning multiple times.
Slow Start at the Sobering Center
The shift happened in the summer of 2018, as the number of intakes nearly tripled that June and July, according to center Program Director Hilary Aquino.
The 9,500-square-foot facility at 640 S. Maple St. has 50 beds, with separate rooms for men and women (the men's room has more beds). For the last six months the center has been operating at capacity, according to Exodus.
The project is a partnership from the city and county governments, with Exodus receiving a contract to handle operations. It has earned praise from County Supervisor Mark Ridley-Thomas, whose district includes the project, and who played a key role in its creation.
"All 50 beds are in high demand every day," Ridley-Thomas said. "I expect that L.A. County Department of Health Services, Housing for Health, and Exodus Recovery will collect even more data and insights into promising practices that can be implemented countywide."
Multiple Substances
The Sobering Center is open 24/7 and there are two or three nurses working at each shift to tend to patients, as well as four or five sober coaches. There is also administrative staff from Exodus, as well as at least one security guard on site.
Most patients brought to the center are intoxicated from alcohol, Aquino said. The second most commonly seen substance is meth, although according to Exodus many people are brought in due to the effects of multiple substances.
When patients arrive, there is a triage process to be sure the person needs the center's services and does not require transport to a hospital. Aquino said only 1% of patients need "secondary transports" for further or emergency medical treatment.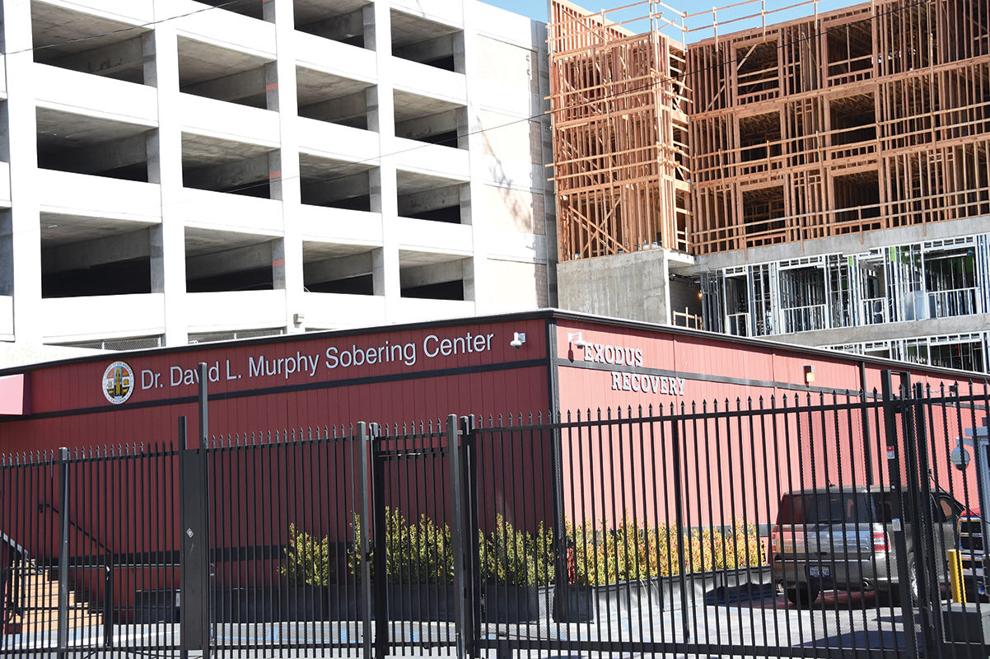 Once patients are processed, they are given a bed, water and offered snacks. A nurse checks on them regularly. Many patients lie down and often fall asleep, according to Exodus.
Patients usually remain at the center for about 10 hours, Aquino said. Once the effects of the intoxicants wear off, they can use the facility's laundry rooms, shower and connect with housing and sobriety resources.
Only 15% of patients take advantage of the opportunity to work with service providers.
"Some do, some don't. Mostly when we're planting seeds and coming back to us, they do eventually accept services," Aquino said. "But we do offer them, whether to obtain benefits or medical insurance."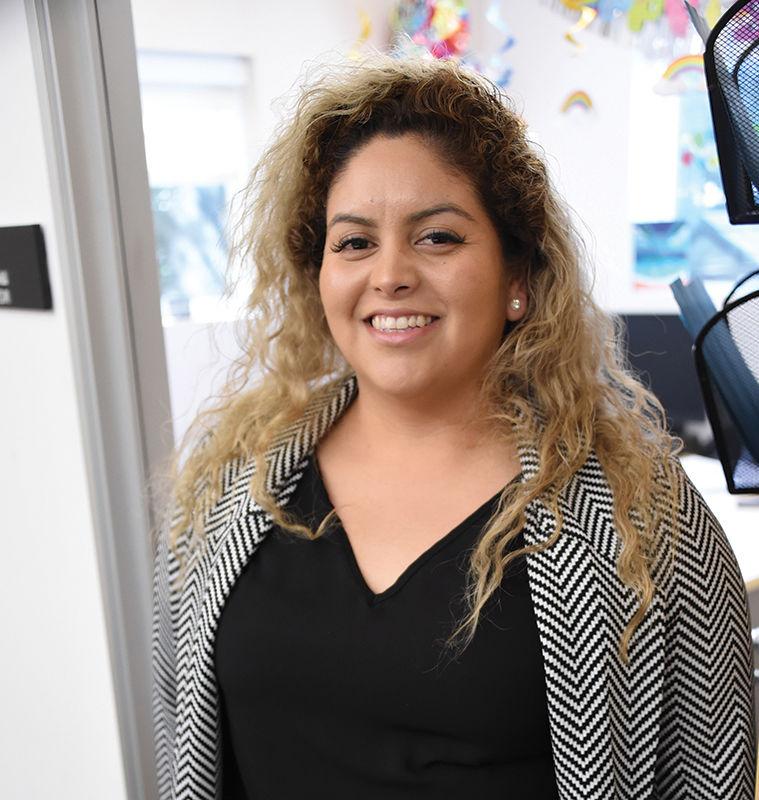 Aquino said that the busiest times for the center are during the afternoons, with the highest number of visits on Wednesday. While Aquino was unsure why that day of the week is so busy, she said that given the nature of addiction, many chronically inebriated people start drinking or taking substances in the morning, and by the afternoon require treatment.
When a reporter visited the center on a weekday afternoon, about 10 people were receiving treatment. Some wearing hospital gowns sat at tables drinking water, but most were lying down. In the office set up between the men's and women's sections, staff was monitoring visitors and checking patients. A few people who had finished treatment were in a waiting room speaking with a sober coach about opportunities for later treatment.
Word of Mouth
A primary driver of the increased number of patients is more referrals from the Los Angeles Police Department and Los Angeles Fire Department, Aquino said. When public safety workers identify heavily intoxicated people, they call the Los Angeles Fire Department's SOBER (Sobriety Emergency Response) Unit, according to Dr. Marc Eckstein, medical director for the LAFD.
Created in November 2017 and based out of Fire Station #4 at 450 E. Temple St., it is comprised of a firefighter paramedic, a nurse practitioner and a case worker from the Sobering Center.
Previously, a call about an intoxicated person would result in the deployment of a full team of paramedics. Now, frequently, the SOBER unit responds, does an initial check of the patient, and then brings the person to the Maple Street center if they do not need more serious care. Currently the SOBER Unit transports an average of four people a day to the center, according to Aquino.
Eckstein said that since the launch, the unit has brought approximately 800 people to the center.
He added that the center has freed up EMTs and ambulances that would otherwise have transported intoxicated people to hospitals. Eckstein said that the LAFD estimates that since its launch, the SOBER Unit has saved more than 30,000 hours of emergency services' time.
In the past, state law required emergency service personnel to transport intoxicated people to hospitals. The SOBER Unit was set up by the LAFD specifically as an alternative option. Initially launched as a one-year pilot program, Eckstein said it has proven successful and will continue.
When the unit went online, according to Exodus and the LAFD, it not only boosted transports to the center, but raised awareness of the services to the greater Skid Row community, as the SOBER Unit also works to identify people in the area who are serially intoxicated.
Exodus staff said that the center now has closer ties to the LAFD and LAPD, with area police and firefighters more aware of the resource in Downtown.
The result is that the project is working as intended, according to Ridley-Thomas.
"As it enters its third year of operation, the Sobering Center in Skid Row continues to provide a safe, clinically enhanced site where law enforcement and paramedics can transport people who need to recover and get connected to appropriate substance use treatment," Ridley-Thomas said.
Nearly all patients at the center are transported, but Aquino said some people walk up.
Despite the advances, Aquino said there are challenges. She noted that many LAFD and LAPD staff rotate to different stations and divisions, and Exodus faces an ongoing struggle in making sure new arrivals are aware of the center and its resources.
The sobering center is the only facility of its kind in the region, but it may not be for long. Ridley-Thomas' office said that the county leaders are looking into opening similar facilities in in each of the five supervisorial districts.
©Los Angeles Downtown News 2019