DTLA - Downtown Los Angeles today has little in common with the Downtown of 2000. Sure, the basic geography is the same, a lot of people still work here and many landmarks endure, but almost everything else is different: There are more high-rises dotting the skyline, more restaurants, more businesses and more parks. The residential population has swelled by nearly 40,000, and Downtown  is now a nightlife hub.
Get DTLA stories in our daily email newsletter.
Every year brings change, but in 2015 the change was even more pronounced than usual, thanks to a clutch of diverse projects that will impact life in the neighborhood for decades to come.
In the following pages, Los Angeles Downtown News highlights some of the transformative additions from the past year with our 15th annual Downtowners of Distinction Awards. The prizes are dispensed by district, and when choosing winners we sought to identify projects that had the greatest positive effect on their individual community, and also benefitted Downtown as a whole (prizes were not given in every district).
The nine district winners for 2015 were selected by the editorial staff of Downtown News, and the awards will be handed out Tuesday, Feb. 23. Next week the Project of the Year, selected from among the individual winners by leaders from each district, will be revealed.
Picking a winner isn't easy, and in several instances there were other projects that clearly deserved recognition. We only give one Distinction award in each district, but we wanted to highlight some of those who worked hard to better the neighborhood. 
Following, in alphabetical order by district, are this year's Downtowners of Distinction winners.
Arts District
Return of the A+D Museum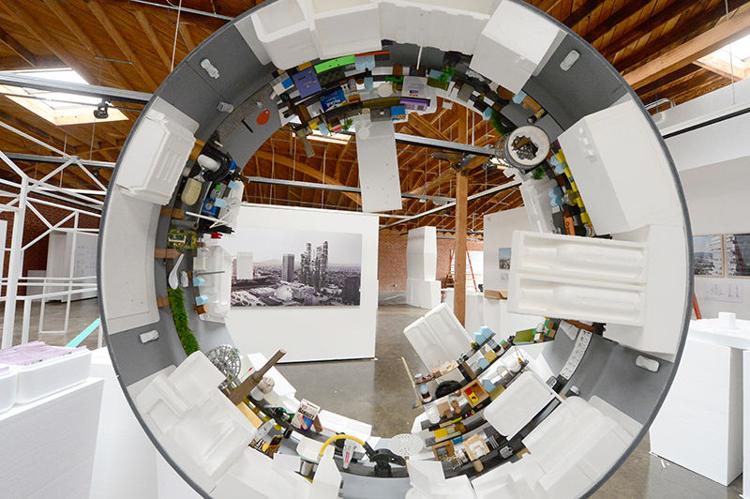 The Arts District is awash in residential projects and new restaurants. So it was refreshing when the A+D Architecture and Design Museum opened at 900 E. Fourth St. in August. The institution, as the name implies, celebrates architecture and design, and the opening show was a thoughtful exploration of how we live in Los Angeles. The A+D Museum dovetails nicely with the nearby Southern California Institute of Architecture, and helps cement Downtown's reputation as a design hub. Plus, this marks a return — the museum originally opened in Downtown in 2001, though for a dozen years it had been elsewhere. This is proof that you can come home again.
HONORABLE MENTION: Grow Market
Broadway Corridor
Clifton's Cafeteria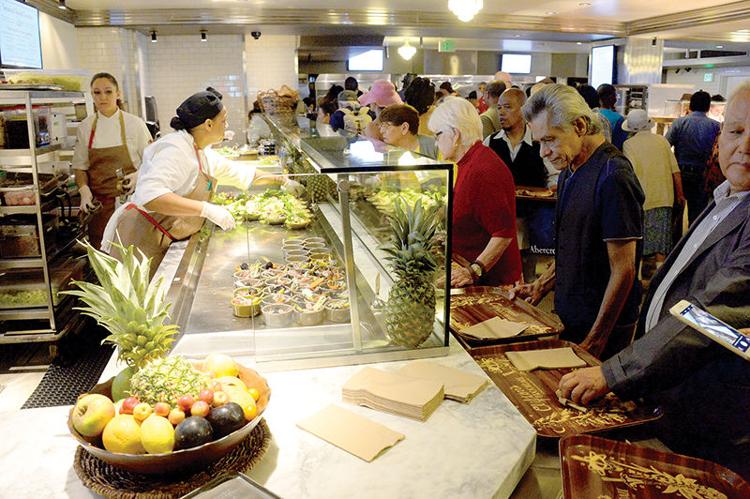 It's a cliché to say that something is worth waiting for, but in the case of Clifton's, it's true. Owner Andrew Meieran reopened the historic establishment at 648 S. Broadway on Oct. 1, after spending four years and more than $10 million on a top-to-bottom transformation. The new Clifton's is wondrous, with the refurbished cafeteria being just the start. Old culinary classics have received a modern twist, and the dining room is highlighted by a replica 40-foot-tall redwood tree. People from across Los Angeles have been coming for a mid-day meal or an evening drink at one of the bars, all of which have different themes. Secrets lie around every corner, whether the dinosaur eggs or the taxidermy animals. With this upgrade, Meieran has taken a piece of Downtown's past and made it a part of the future. 
HONORABLE MENTION: Precinct Bar and Globe Theater
Bunker Hill
The Broad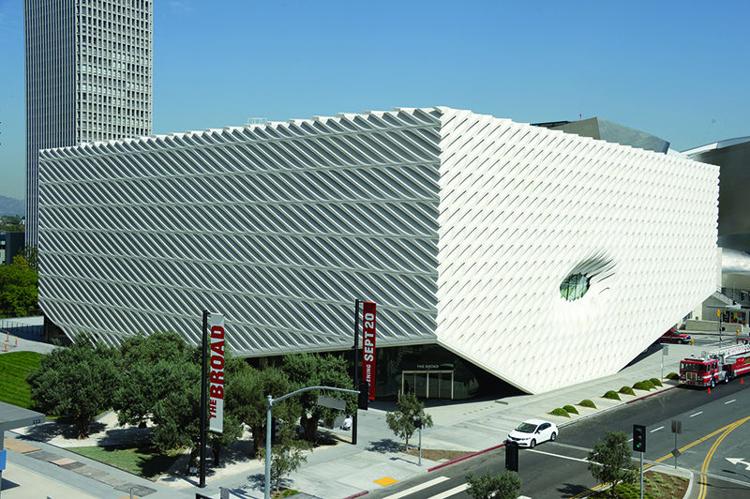 The $140 million contemporary art museum from Eli and Edythe Broad is the most important cultural addition to Downtown Los Angeles since the opening of the neighboring Walt Disney Concert Hall in 2003. The 120,000-square-foot Grand Avenue facility was the talk of the town for months before and after its Sept. 20 opening, and huge crowds have flocked to the museum, drawing international attention to Downtown. Many ogle the honeycombed edifice designed by Diller Scofidio + Renfro, while others spend hours perusing the artworks inside by Robert Rauschenberg, Cindy Sherman, Jean-Michel Basquiat, Andy Warhol and every other major name in contemporary art. The "veil and vault" design and the Broads' 2,000-piece collection ensure that people will be coming to the museum, and surrounding Bunker Hill, for decades.
City West
Teragram Ballroom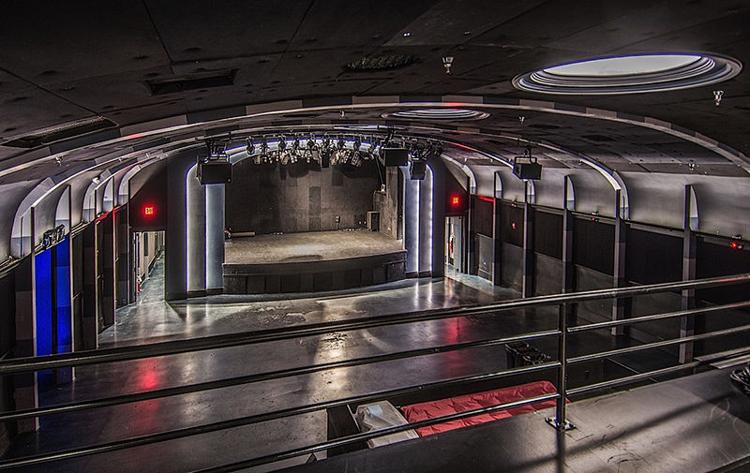 Downtown got another top-notch nightlife destination in May, when the Teragram Ballroom opened at 1234 W. Seventh St. Like the Historic Core's revived Regent Theater, which debuted in 2013, the Teragram hosts prominent rock and independent acts, and with shows at least three nights a week, the community is busier and more lively. Brothers Michael and Brian Swier, who were behind standout New York City nightspots including the Mercury Lounge, spent $2 million restoring the 1913 City West building that originally opened as the Playhouse Theater. The praise for the club that holds 600 people has come fast and frequent, with accolades for the Teragram's sightlines and acoustics. Now, you don't need to leave Downtown to see some of the best bands around. 
Fashion District
Garment Lofts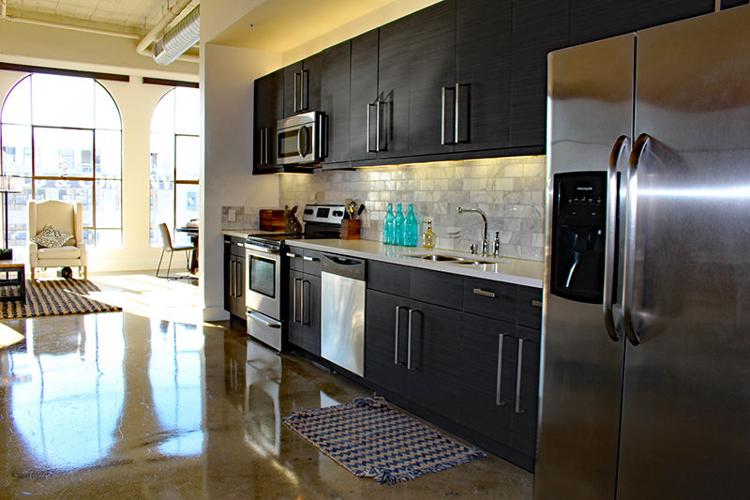 The Downtown residential revolution has largely overlooked the Fashion District. So it was notable last summer when developer Capital Foresight opened a $20 million housing project at 217 E. Eighth St. The Garment Lofts turned the empty, 1926 Capitol Garment Building into 77 rental units with an open, loft-style layout, and amenities include a fitness center and a rooftop deck. The project has preserved and revived the stately 12-story structure, and the developer took an additional step by focusing on the building's historic features, including replacing the decorative rooftop finials. The project's importance extends beyond its doorstep, and could help usher in a new wave of housing in the Fashion District.
HONORABLE MENTION: Escape Room L.A.
Financial District
Whole Foods
There was a huge line on the November day Whole Foods opened, and no wonder: The 41,000-square-foot supermarket gives Downtown workers and residents high-quality and organic items that they previously had to drive elsewhere to get. Whole Foods, on the ground floor of the 700-apartment Eighth & Grand project, is an instant destination, with extensive sections for produce, meats, fish, frozen foods, prepared meals, dairy items and other supermarket staples. The store, which created more than 200 jobs, also stocks more than 300 kinds of cheese and roughly 1,000 types of wine. There's even an in-house bar and an outpost of chef Roy Choi's rice-bowl restaurant Chego. With Whole Foods, grocery shopping in Downtown is forever changed.
HONORABLE MENTION: Level Furnished Living and Pershing Square Playgrounds
Historic Core
New Pershing Apartments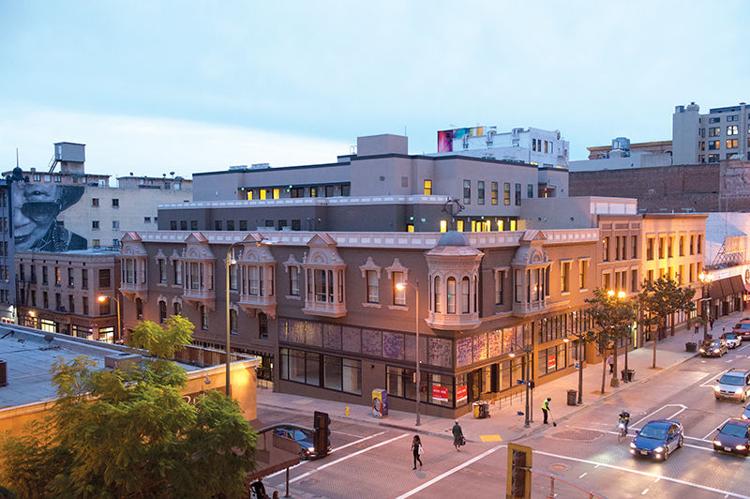 Cobbling together financing for and building low-income housing is a Herculean feat. Yet veteran developer Skid Row Housing Trust topped itself in May, when it opened the 69-unit New Pershing Apartments. The $28 million project at Fifth and Main streets transformed the old Pershing Hotel, built in 1889, and the Roma, from 1905, into a single five-story structure. The design from Killefer Flammang Architects managed to make the complex modern while preserving the Victorian façade. It is instantly a model for both low-income housing and any future historic building renovation.
Little Tokyo
Redbird
Neal and Amy Fraser's restaurant in the former rectory of St. Vibiana's cathedral took years longer than anyone expected. Yet Redbird has been one of the most lauded new restaurants, not just in Downtown, but in all of Los Angeles. The Frasers have created a space that capitalizes on the Southern California climate, with an outdoor dining area and a retractable roof. Fraser's cooking has drawn raves, with dishes that are elegant and modern without grasping for exotic techniques or esoteric flavor combinations. Instead, he hones in on execution and a smart use of ingredients. The result is a restaurant that is regularly filled, and a new culinary star in the community.
South Park
Desmond Building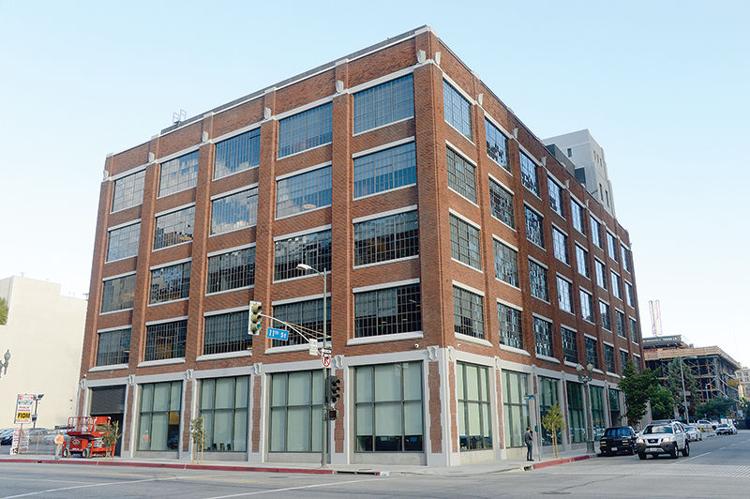 Even as South Park boomed in the past decade, the Desmond Building sat empty. No more. In November, developer Lincoln Property Company completed a renovation of the 99-year-old former car dealership at 11th and Hope streets. The impact was instantaneous, as the structure is now a buzzing, creative office hub holding 500 Anschutz Entertainment Group employees who previously worked outside Downtown. Lincoln Property's project was extensive, and the brickwork and large windows command attention in a neighborhood increasingly filled with glass and steel skyscrapers. The project even included adding a new sixth floor on to the building. Now the neighborhood is more active and there are more patrons for nearby restaurants, bars and other businesses.
HONORABLE MENTION: Broken Spanish
© Los Angeles Downtown News 2016