DTLA - The Hotel Figueroa was a Downtown Los Angeles landmark for decades, famous for its Moroccan decor, coffin-shaped pool and the three-pronged outdoor wall that featured huge advertisements and seemed to appear on TV every time a game was broadcast from Staples Center.
Get DTLA stories in our daily email newsletter.
The property, built in 1925 as a YWCA and converted to a hotel after the Great Depression, long served budget travelers, and frequently drew tour groups looking for a less-expensive but still centrally located alternative to establishments such as the Millennium Biltmore and the Downtown Standard. But those days are in the past, as Green Oak Real Estate and Urban Lifestyle Hotels bought the establishment at 939 S. Figueroa St. last year for $65 million. It closed Nov. 22 for a top-to-bottom remodel that will last into next year. The Moroccan theme will be replaced with a Spanish Colonial design.
On Thursday, Dec. 3, a massive liquidation sale began, with the company International Content Liquidators hired to sell every furnishing, fixture, artwork, architectural artifact and piece of equipment in the South Park structure (it continues through Dec. 31). Los Angeles Downtown Newsstopped by the hotel to see what people were buying, and why they chose what they did.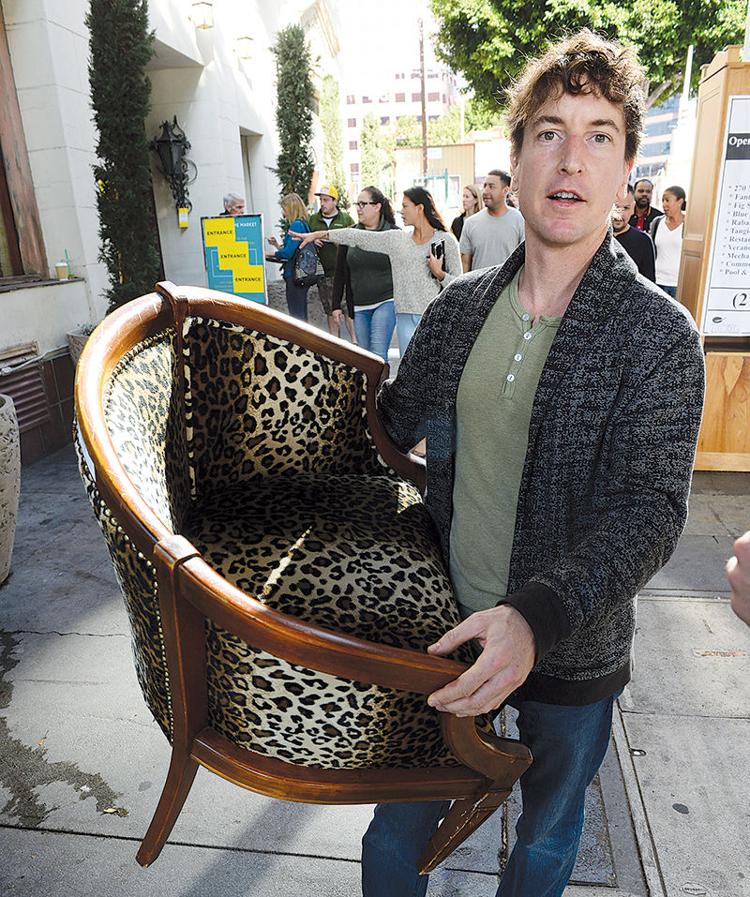 Buyer: Jerome Tankersley
Job: Art director
From: Echo Park
Left With: "I got this chair. They were selling a lot of chairs. There are going to be a lot of houses with leopard-print chairs."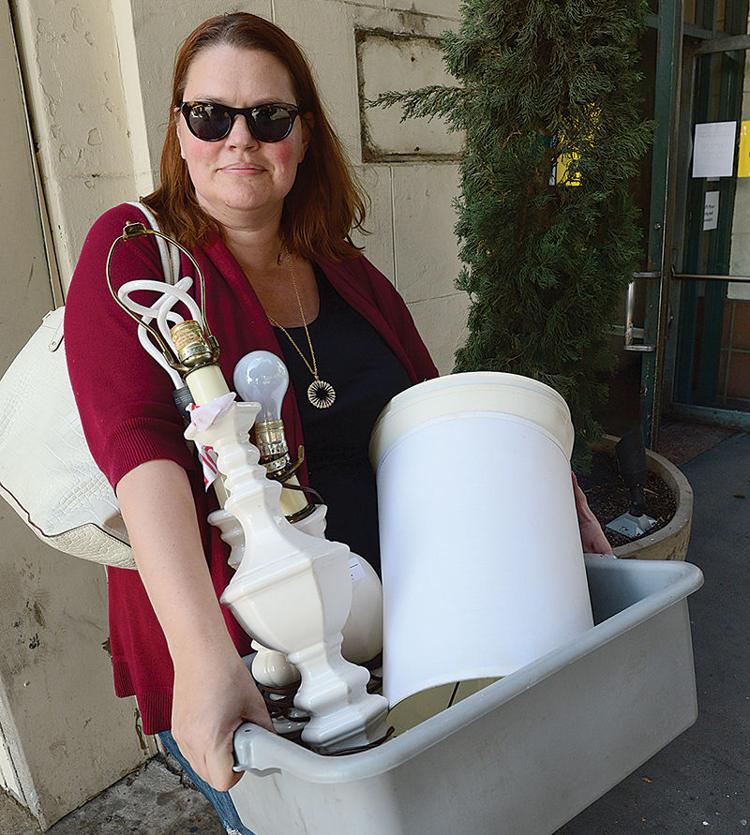 Buyer: Jen Houser
Job: Contract writer
From: Pasadena
Left With: "I needed lamps for my house and they were a good price. I stayed at the hotel and dined here. I hope they turn it into something interesting."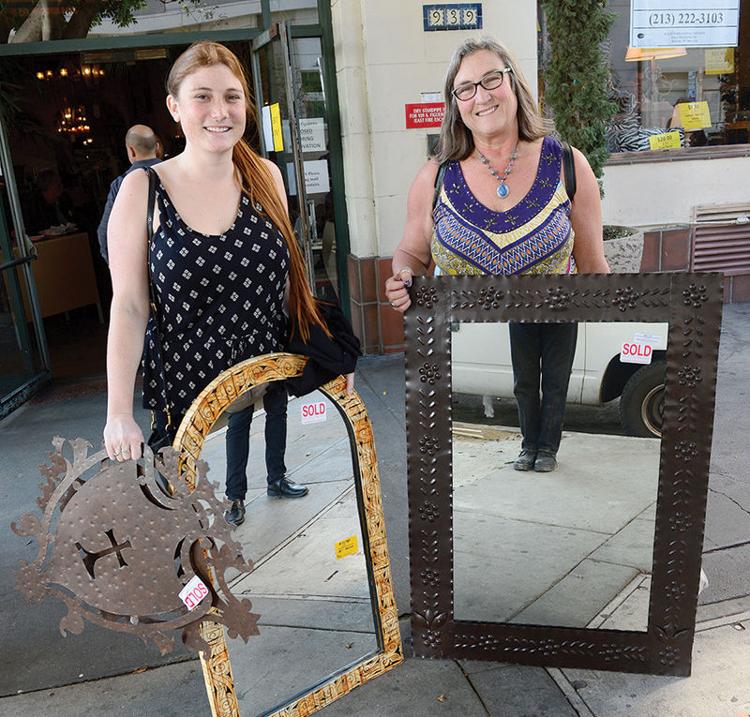 Buyers: Sara and Lindsay Alex
Job: Mother Sara is a property manager and daughter
Lindsay is a student
From: Orange County
Left With: "We bought drapes, fabrics, mirrors and some coat of arms. We like Moroccan things. We just went to Morocco and fell in love with all things Moroccan, so a hotel full of cheap Moroccan stuff seemed like a dream come true."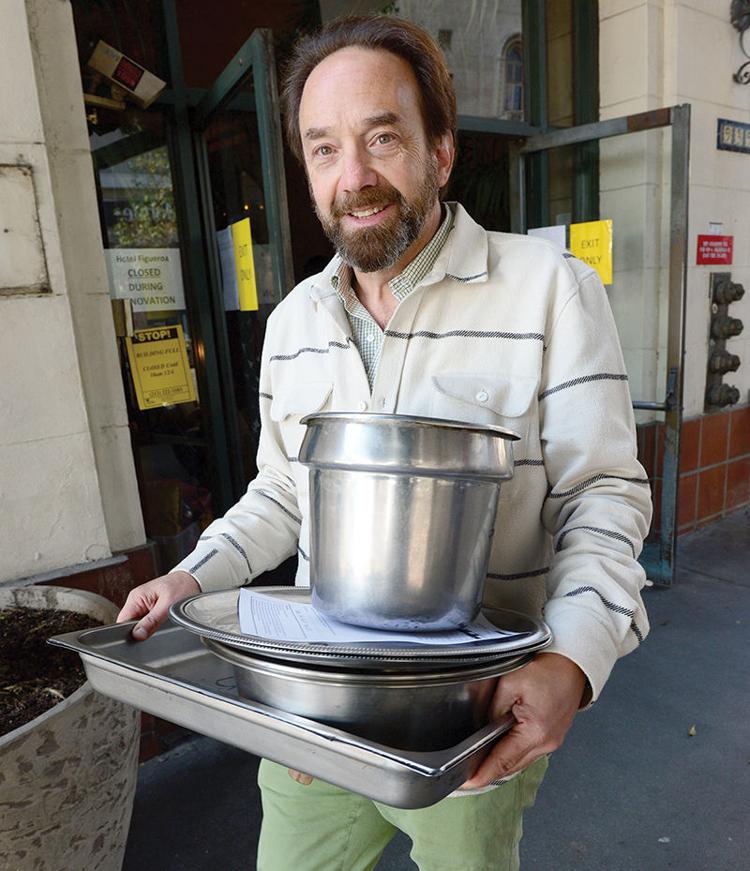 Buyer: Bart Diener
Job: Works with Service Employees International Union
From: Venice
Left With: "I got silverware, some trays and cooking gear. It's stuff I could really use. There were great prices."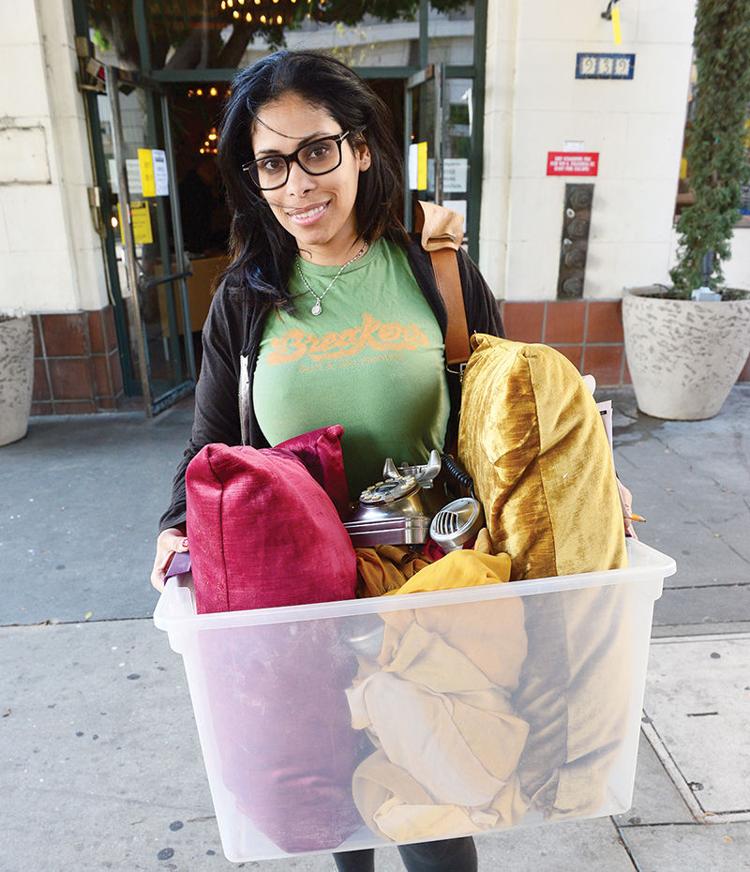 Buyer: Deisy Suarez
Job: Owner, DeSuar Spa
From: Downtown
Left With: "I bought a bunch of pillows, an old hotel phone and some fabrics. I'm opening a day spa in Downtown L.A. I can use some of this stuff, which I can refurbish and salvage. I think this bit of history will give me good luck."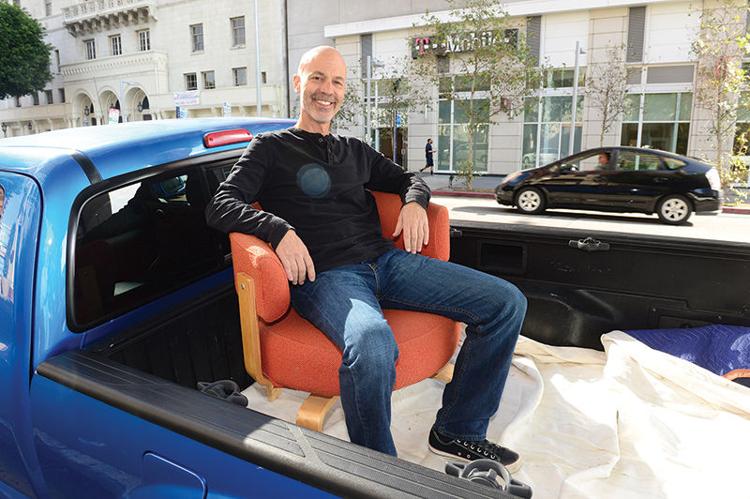 Buyer: Steve McDonald
Job: Musician
From: Topanga
Left With: "I bought a big table and some dining tables. We've got all kinds of stuff — they've got some really cool stuff in there. We got four truckloads to haul out of here."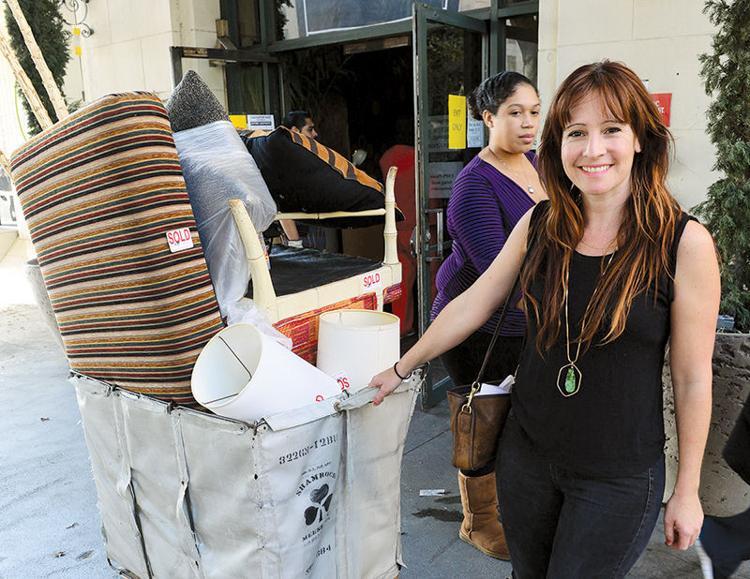 Buyer: Corban Poorboy
Job: Home stager for the Here Company
From: Silver Lake
Left With: "I've got a cart of cushions, chairs and lamps. I also bought yucca sticks. I think I'm the only one who got those. I decorate houses on the market, so I'll try to make them more interesting."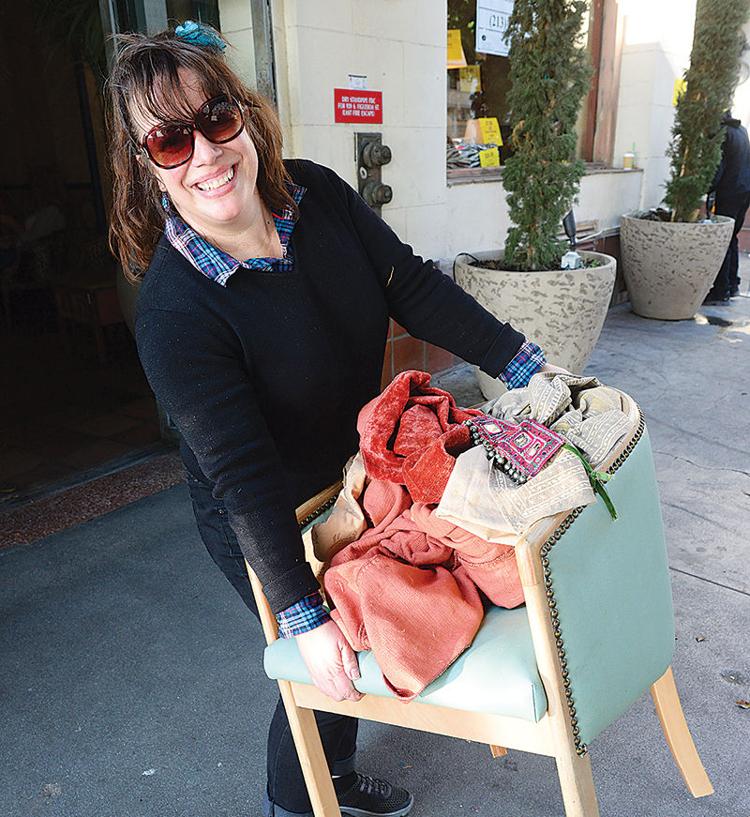 Buyer: Victoria Bernal
Job: Executive assistant
From: San Gabriel Valley
Left With: "I bought two chairs. I also have drapes, tablecloths and a bowl. My mom and I both had good memories of the Hotel Figueroa. Sadly, she passed away in March. We were big into L.A. history."
© Los Angeles Downtown News 2015