DTLA - When Whole Foods opened this month at Eighth Street and Grand Avenue, one trendy buzzword in particular was frequently deployed. Whether in media reports or one-on-one discussions about the more than 350 kinds of cheese and huge selection of organic produce, numerous people stated that the 41,000-square-foot supermarket is another example of the gentrification of Downtown Los Angeles.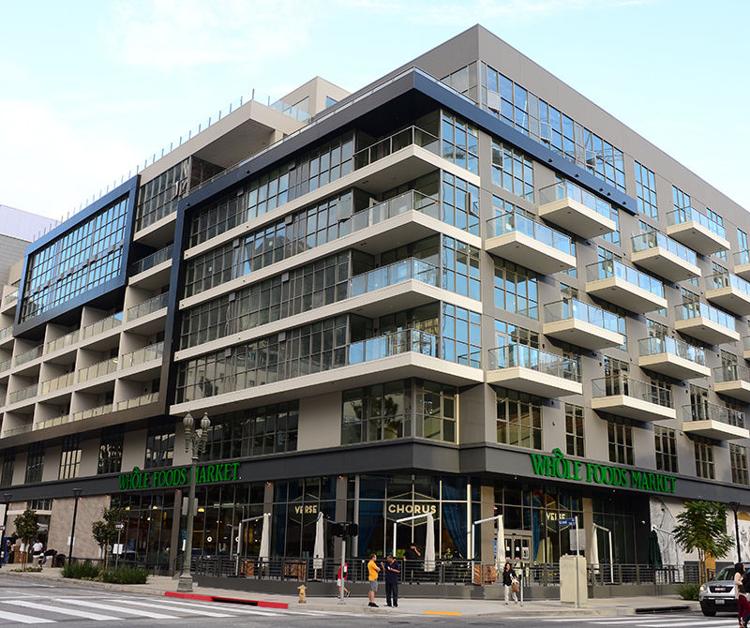 There's one big problem with that assertion: It's wrong.
Get DTLA stories in our daily email newsletter.
This may be hard for some people to wrap their head around, but Downtown is not a gentrifying neighborhood. It's an evolving neighborhood. There's a difference. 
Many people use the word "gentrification" without fully comprehending what it means, though they associate negative connotations with it. That's understandable — it is a thorny subject, and when the word gets tossed around enough, particularly in association with Downtown, some people believe it is occurring.
In a practical sense, gentrification refers to a run-down or deteriorated area that improves as middle-class or more affluent individuals move in, and in the process displace poor residents, many of whom have long histories in the neighborhood. It has been seen many times in Los Angeles and other cities. A shift in the kinds of available retail routinely accompanies the residential transformation.
Downtown is undergoing a seismic change, and demographic studies have revealed that the median household income of new residents is nearly $100,000. However, these people are coming, by and large, without displacing anyone.
Consider: In the first rush of new housing in Downtown, which took place between 2000 and 2008, most new units were in aged Historic Core buildings that had sat empty for decades. This was part of the Adaptive Reuse process, and as these buildings came online and thousands of people moved Downtown, the only populations forced out were rats and pigeons.
Similarly, in the post-recession residential wave that began several years ago and continues today, the activity is frequently on former surface parking lots, often in South Park or the southern end of the Financial District. That's precisely the situation with Whole Foods, which stands at the base of an apartment complex with 700 units. No one has been forced from his or her home to make way for organic broccoli and craft beer. The only thing displaced is an expanse of blacktop and space for hundreds of automobiles.
Again, that's evolution, not gentrification.
[Whole Foods Opens in South Park]
We're not saying the current Downtown residential scene is perfect. As this page has stated before, there is a dire need for more affordable housing, in particular workforce residences to serve teachers, administrative assistants and others who have a household median income in the mid-five figures. An argument could be made that the evolution is leapfrogging the traditional middle class, and instead the new inhabitants are disproportionately upper-middle class or even more affluent. Workforce housing needs to be created, and city officials must take steps to ensure that people with a mix of income levels can live here, whether that means density bonuses for developers or other measures. 
There also are relatively small pockets where broader change is apparent. In the Arts District, some longstanding inhabitants have been displaced as property values soar and new projects open. It makes sense that people complain, but even though it would be nice if early arrivals had a place forever, one can't expect the incredibly low rents many artists secured decades ago for large live-work spaces to continue in perpetuity. 
Some observers seek to tie gentrification to homelessness, and although the latter is the most important issue facing Downtown, it's a different argument. Although there may be a few exceptions, low-income buildings are not being razed and Skid Row service providers are not being pushed out to make way for pricey condos and apartments. Instead of mass displacement of the impoverished, there are by many accounts more homeless people in Downtown than ever before, and this comes despite the creation of new local permanent supportive housing projects such as the Star Apartments and the New Pershing Apartments.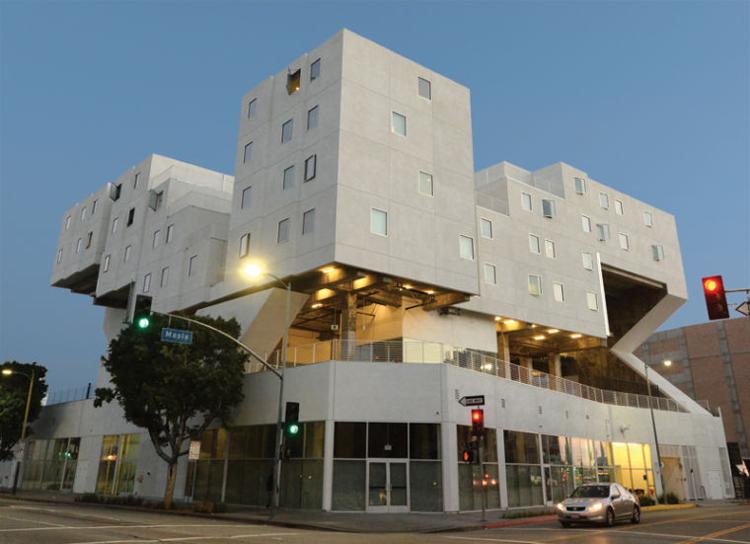 Actually, moving some very-low-income housing projects to communities across the region would be a good thing. While some homeless or recently homeless people are best served by being close to the Skid Row missions, many need to leave the area to avoid the criminals and drug dealers who prey upon the addicted and the mentally ill.
If any sort of wider gentrification has occurred in Downtown, it is on the retail side. Witness the shopping scene on Broadway or in Grand Central Market. Some well-liked businesses, such as Lupita's Seafood stand in the market, have left as trendy eateries have arrived.
However, by and large we think the activity is a clear improvement, and many of the older shops are being sustained by the new wave of affluent residents. Again, there are exceptions, but the departure of some of the many gold-buying businesses on Broadway, or shops that hawk socks and cheap T-shirts, isn't negatively impacting the retail character of the street. While people miss Lupita's, Grand Central Market today is more active and vital than it has been in decades.
We know some people won't accept the reality of what is and isn't gentrification, or will twist the argument and complain that too often you have to be rich to afford a home in Downtown. That may be the case, and as referenced above, it is a problem that must be addressed. However, it is not gentrification.
© Los Angeles Downtown News 2015