The tex-mex restaurant El Tejano has made the jump from the Valley to Downtown Los Angeles, just in time for the start of the NFL season.
Replacing the now-shuttered Wangs Tavern on Grand Avenue, El Tejano held a soft opening on Thursday, Sept. 5; the same day as the start of the NFL season. The space expanded hours the next week for the first Monday Night Football game of the year.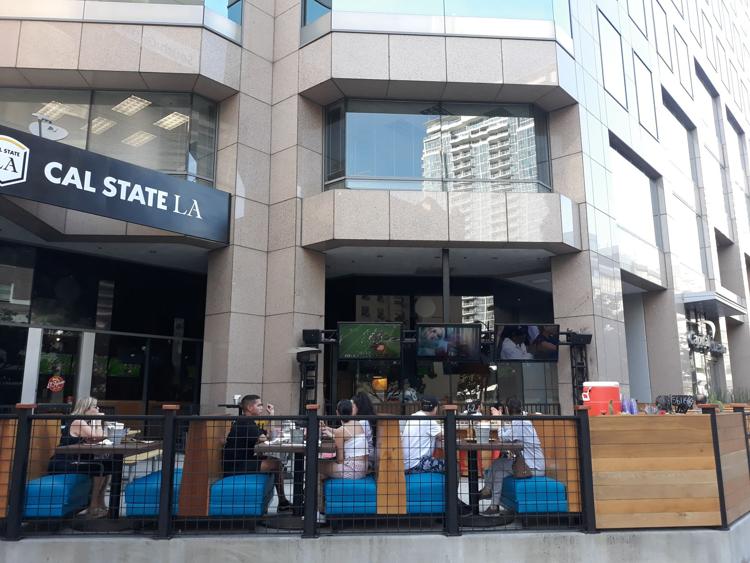 The space serves typical Tex-Mex fare, with fajitas, bowls, burritos and enchiladas on the menu. Keeping the Wangs Tavern feel, the space also has plenty of televisions to catch the big game and bar and table seating.
To accommodate the Sunday football crowd, El Tejano opens at 9 a.m. that day. The space also has an outdoor patio with additional TVs and a cornhole board.
El Tejano is open Monday-Saturday, 3 p.m.- 2 a.m. and Sunday, 9 a.m.- 2 a.m.
At 801 S. Grand Ave., (213) 629-2449 or eltejanotexmex.com.
©Los Angeles Downtown News 2019