Rooftop bars continue to be the rage across Los Angeles, and the Central City's newest offering is a hip, beautiful space that's serving an excellent fleet of cocktails.
Broken Shaker at the Freehand Hotel (416 W. Eighth St.) is the second iteration of a critically lauded Miami bar. Sitting on the 14th floor, Broken Shaker flaunts a breezy vibe with pink-hued chairs arranged around the pool, matching pink umbrellas, a mural from local artist Luke Pelletier, and plenty of potted greenery.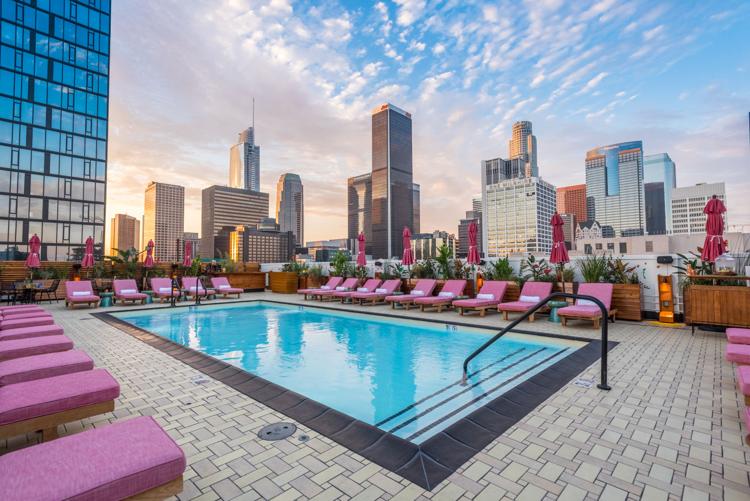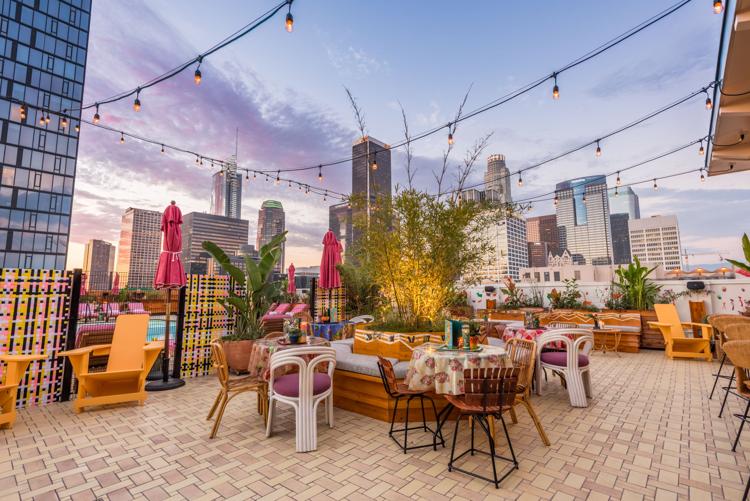 The drinks come in three categories: "Inspired by DTLA," "Chicago," and "Miami." One standout in the DTLA section is the elaborate O-Fish-Ally Open, with gin, blanc vermouth, a California citrus cordial, organic miso, absinthe and a "glitter nori nest."
There's also wine and beer offerings, a $200 punch bowl to share with a crowd, and a short food menu with tacos.
Broken Shaker is open noon-1:30 a.m. Sunday-Thursday and noon-2 a.m. Friday-Saturday.
At 416 W. Eighth St., (213) 612-0021 or freehandhotels.com/los-angeles.