The Anaya Brothers' Pinches Tacos franchise officially expanded into Downtown Los Angeles this week.
The quartet of siblings opened their eighth restaurant (fifth in Los Angeles) on Sixth Street on Tuesday, Sept. 10. Family recipes are used to make the restaurants' fare, including soft tacos, burritos and tortas. The recipe for the mole is reportedly 114-year-olds and the recipe for al pastor and Barbacoa is also a closely guarded family secret.
In addition to its regular menu the restaurant has a kids menu, a breakfast menu and a "gringo menu." The gringo menu comes with the warning that the offerings are not authentic Mexican cuisine.
The restaurant borrows an industrial aesthetic, with exposed brick, concrete walls and floors, and 20-foot-tall ceilings. The walls of the restaurant feature portraits of famous Los Angeles sports legends, including Los Angeles Dodgers legends Kirk Gibson, Fernando Valenzuela and Tommy Lasorda, as well as Los Angeles Lakers luminaries Magic Johnson and Kobe Bryant.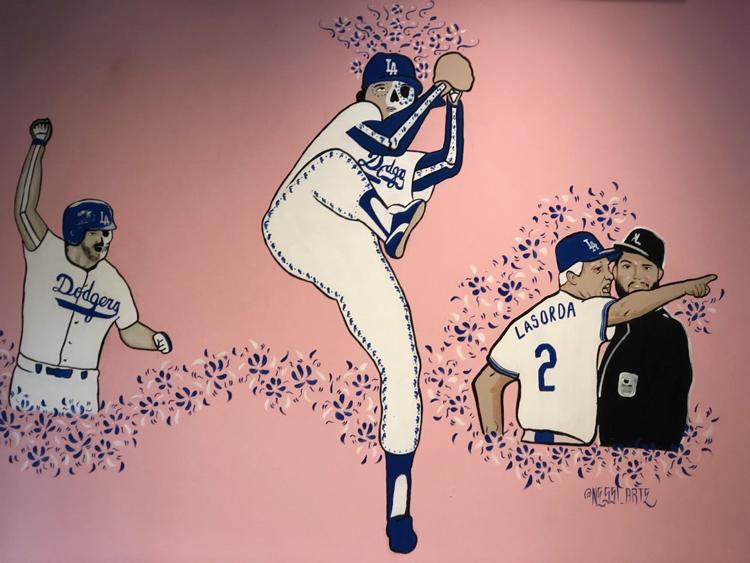 Pinches Tacos is open Monday-Thursday, 9 a.m.-10 p.m., Friday-Saturday, 9 a.m.-3 a.m. and Sunday 9 a.m.- 8 p.m.
At 610 W. Sixth St., (213) 372-5904 or pinchestacos.com.
©Los Angeles Downtown News 2019