DTLA - On Wilshire Boulevard at Bixel Street, one block west of the 110 Freeway, sits The Starving Actor Restaurant. Playwright and Chef Brandi and her husband Jared opened this warm and welcoming getaway in July 2016, making everything from scratch. They specialize in Cajun-inspired dishes and soul food prepared with love that will put a smile on your face with every bite.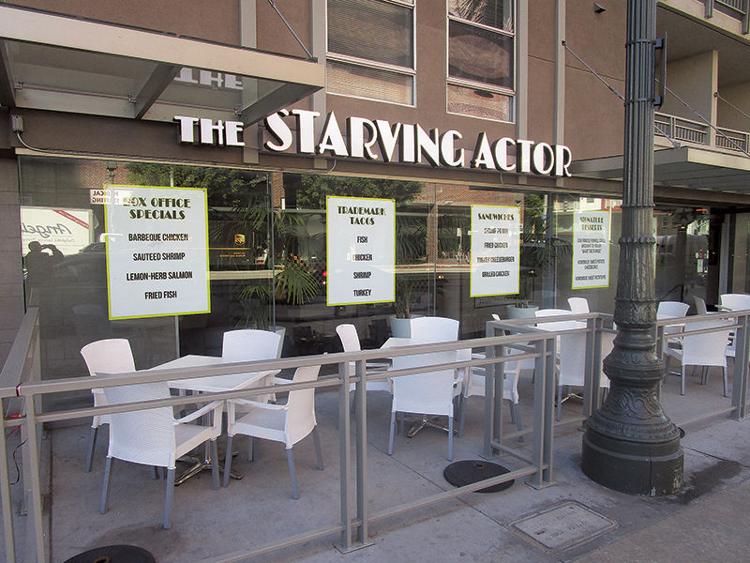 The long journey began with Tuesday night dinners prepared out of Jared's studio apartment kitchen. The couple began selling funnel cakes and juices at carnivals and festivals, which led to catering jobs for movie studios and corporations. From there, they created the "What The Funnel" Food Truck and hit the streets of Los Angeles. Now, they are proud to serve Downtown with their delicious meals and desserts at The Starving Actor Restaurant.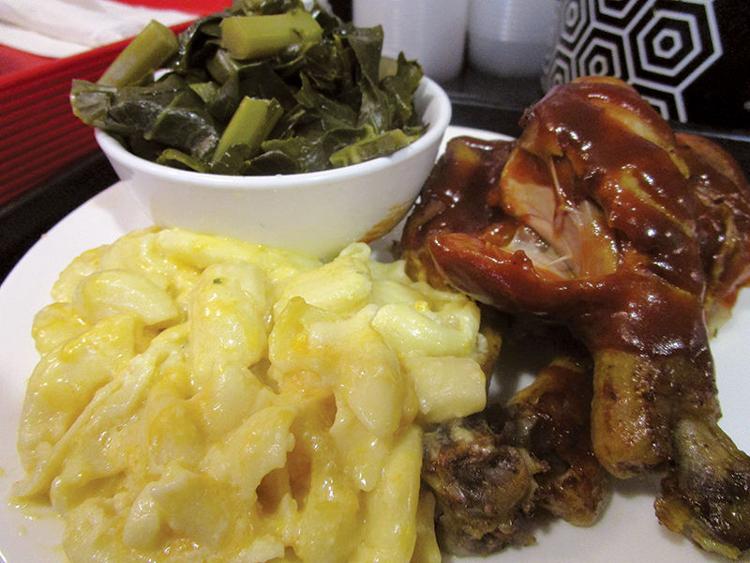 Everything on the menu is made from scratch and each meal is cooked fresh to order. For a quintessential Southern lunch, try the shrimp po'boy sandwich full of seasoned, juicy fried shrimp and drizzled with house-made Sriracha aioli. Pair that with a side of creamy mac and cheese and wash it down with a strawberry lemonade with chia seeds. Dig in to a delicious shredded chicken, turkey, fish or shrimp taco bursting with flavor. 
For dinner, enjoy a fall-off-the-bone barbecue chicken plate with a choice of two sides including yams, sauteed broccoli, garlic mashed potatoes, collard greens and seasoned fries. Be sure to sample the signature Cajun shrimp and grits served with sauteed bell peppers – customers drive from all over L.A. to get their hands on the addicting meal. Let's not forget Brandi's Famous Hot Wings. The chef's secret sauce is so good that many customers order a side of the hot wing sauce even if they don't order the wings.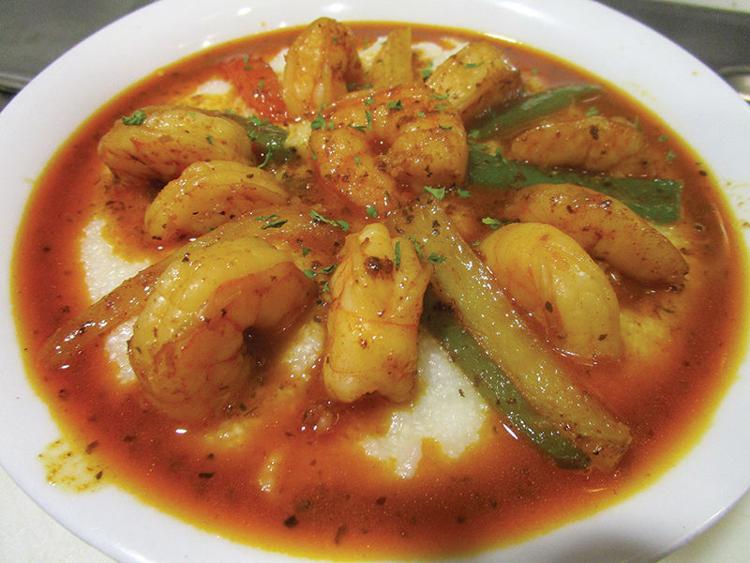 If you want something lighter, The Starving Actor has you covered. Try the shrimp salad with organic spring mix and vinaigrette dressing or the popular chicken Cesar salad. The wild-caught lemon-herb salmon is a healthy and delicious option served with sauteed broccoli and collard greens.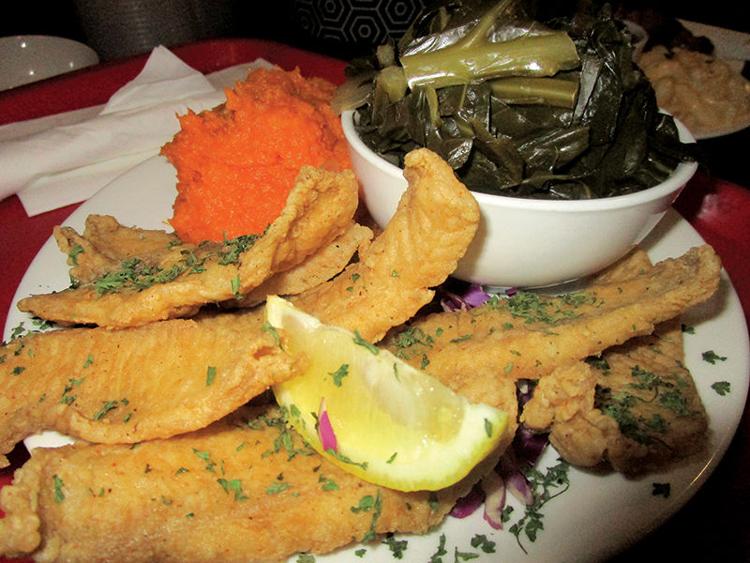 For all the starving actors out there, the restaurant offers a special just for you. A cup of soup made from scratch daily, a classic grilled cheese sandwich and a large lemonade with chia seeds for $6. Check out the menu for other box office specials that will fill you up without emptying your wallet.
And last – but definitely not least – is dessert. Brandi's original sweet potato cheesecake has become so popular that the restaurant can hardly bake enough to keep up with demand. You can get it by the slice or by the whole pie. They also serve sweet potato pie and their famous funnel cakes topped with decadent flavor combos like peach cobbler and vanilla ice cream, peanut butter and jelly or even strawberry cheesecake. Try the one-of-a-kind honey chicken funnel cake topped with tender fried chicken, powdered sugar, honey and hot sauce.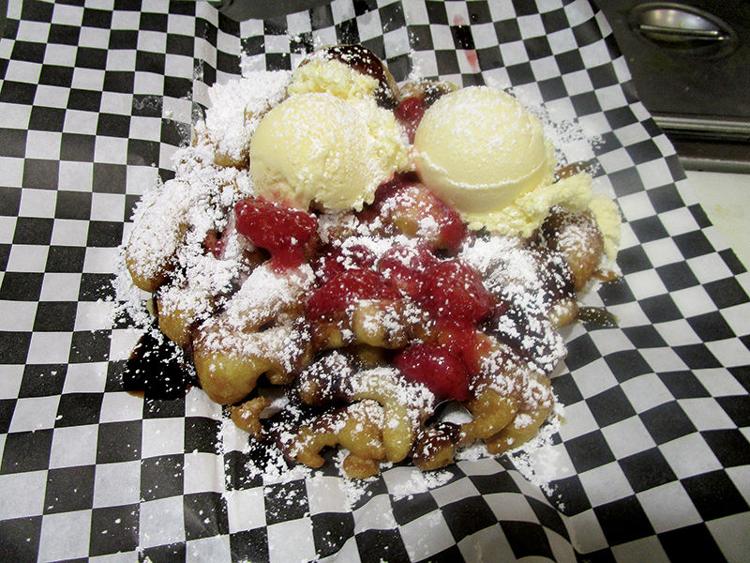 Enjoy the relaxing dining area set below the chaos of Wilshire Boulevard or sit outside and take in the sights and sounds of Los Angeles on the beautiful patio. The Starving Actor hosts special events from birthday parties to corporate functions to book signings. The restaurant is the perfect choice for your catering needs and has catered huge events for Disney Studios, Paramount Studios, CBS, The Cheesecake Factory, Target, FedEx and many more. Order from the restaurant menu, the catering menu or create your own custom menu.
At The Starving Actor, you can always count on service with a smile because they love all of their customers. Whether you are an Oscar-winning actor or a young dreamer, everybody eats like a star at this family-owned and operated restaurant. If you're stuck at your desk or simply want to order in, the eatery also offers convenient FREE delivery to all of DTLA.
Food made from scratch, cooked fresh to order and served with a smile. Signature dishes exploding with flavor and decadent desserts that will keep you coming back. Indoor and patio dining available. Whether you are looking for lunch, dinner, delivery or catering, The Starving Actor is here to serve. 
At 1070 Wilshire Blvd., (213) 325-2794 or
thestarvingactorla.com. Open Monday - Saturday 11 a.m.-10 p.m.
Cuisine: Southern
© Los Angeles Downtown News 2017